The latest blockbuster feature from Helix Studios – Vegas Nights – features 6 scenes of the type of scorching hot twink and jock action we've made our trademark over the years. Here's a quick look at each scene as though it was a travel write-up.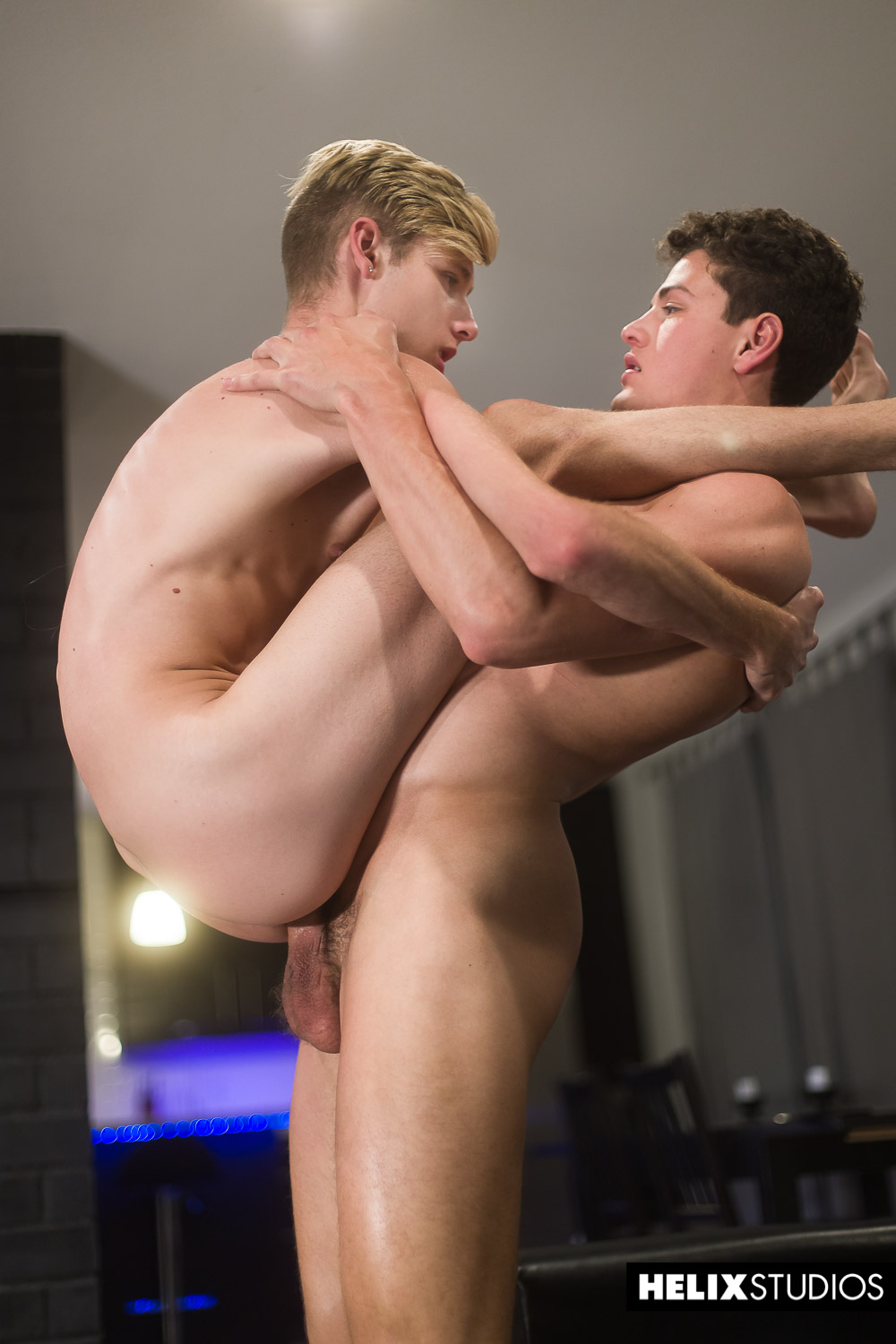 Vegas Nights: Part One features Corey Marshall and Julian Bell displaying their athleticism. Las Vegas is well-known for a multitude of acrobatic dance shows in various hotels dotted around the Strip. But we think the strength and flexibility on display from the performers in this scene is more than a match for anything that Cirque du Soleil could come up with!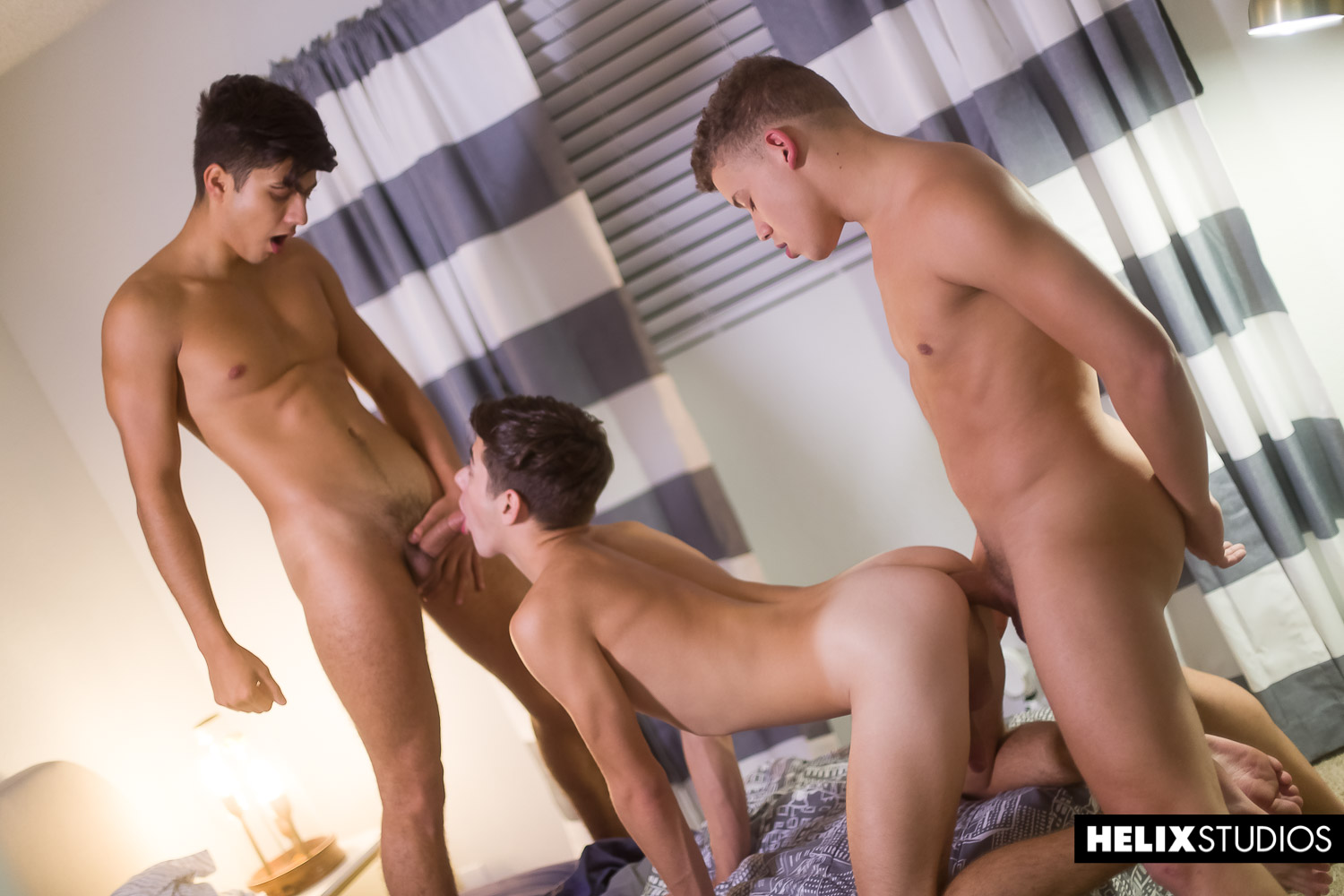 Our second stop on this Vegas trip sees uber twinks Angel Rivera and Joey Mills having invited back studly hunk Corbin Colby to their hotel room to continue where they left off in one of Vegas's hottest club nights. (Taken from Vegas Nights: Part Two). By the looks of things here, Angel is determined to keep Joey's attention focused eyes front, while Corbin sneaks in the back entrance to join them in their playtime.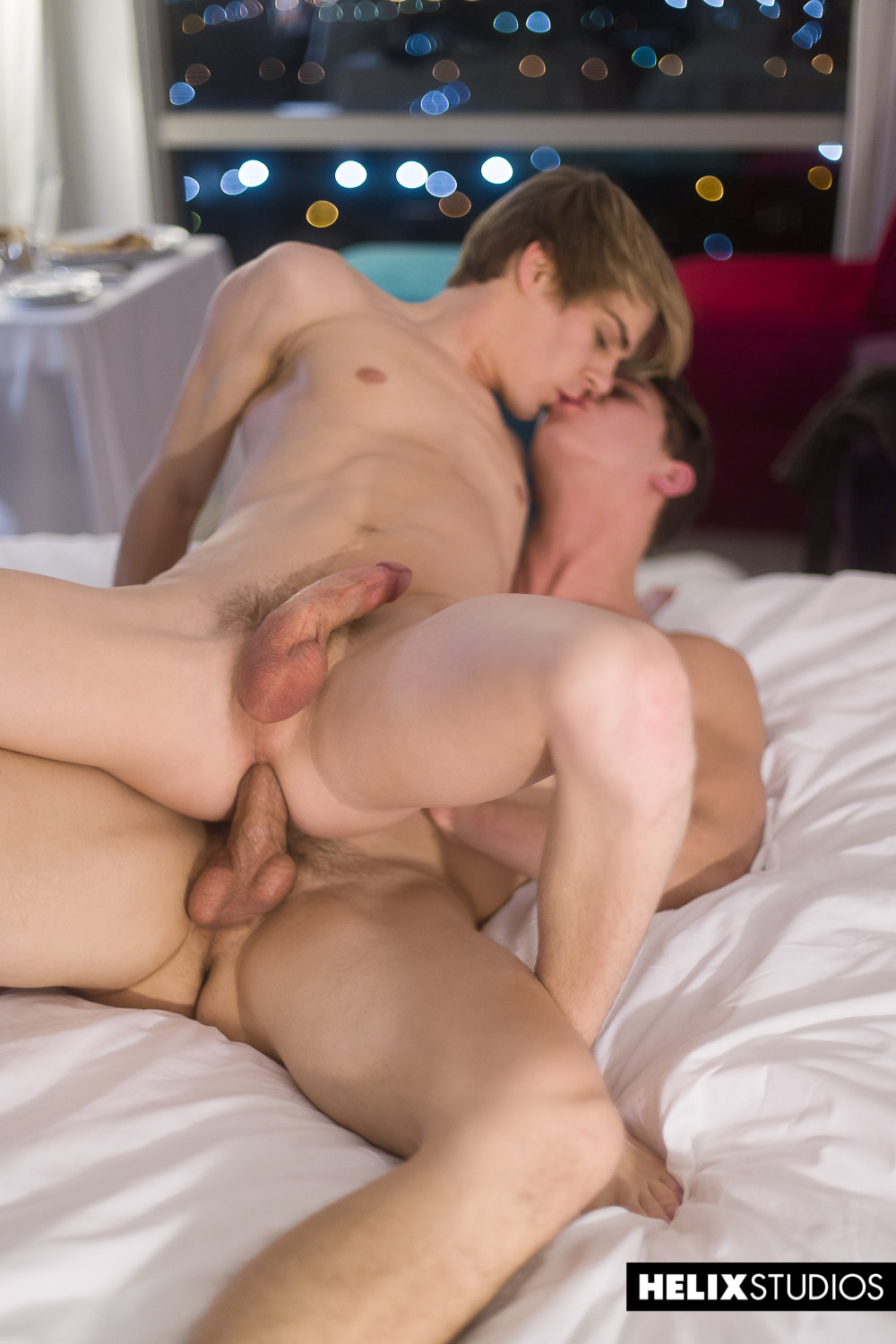 While Nevada might still conjure up thoughts of cowboy country for some of you, it's likely that the glitz and glamor of the Las Vegas nightlife is a more common image for most. As a nod to the historic wild west, here we can see Kyle Ross and Johnny Hands – taken from Vegas Nights: Part Three – recreating their own reverse cowboy tableau for your pleasure.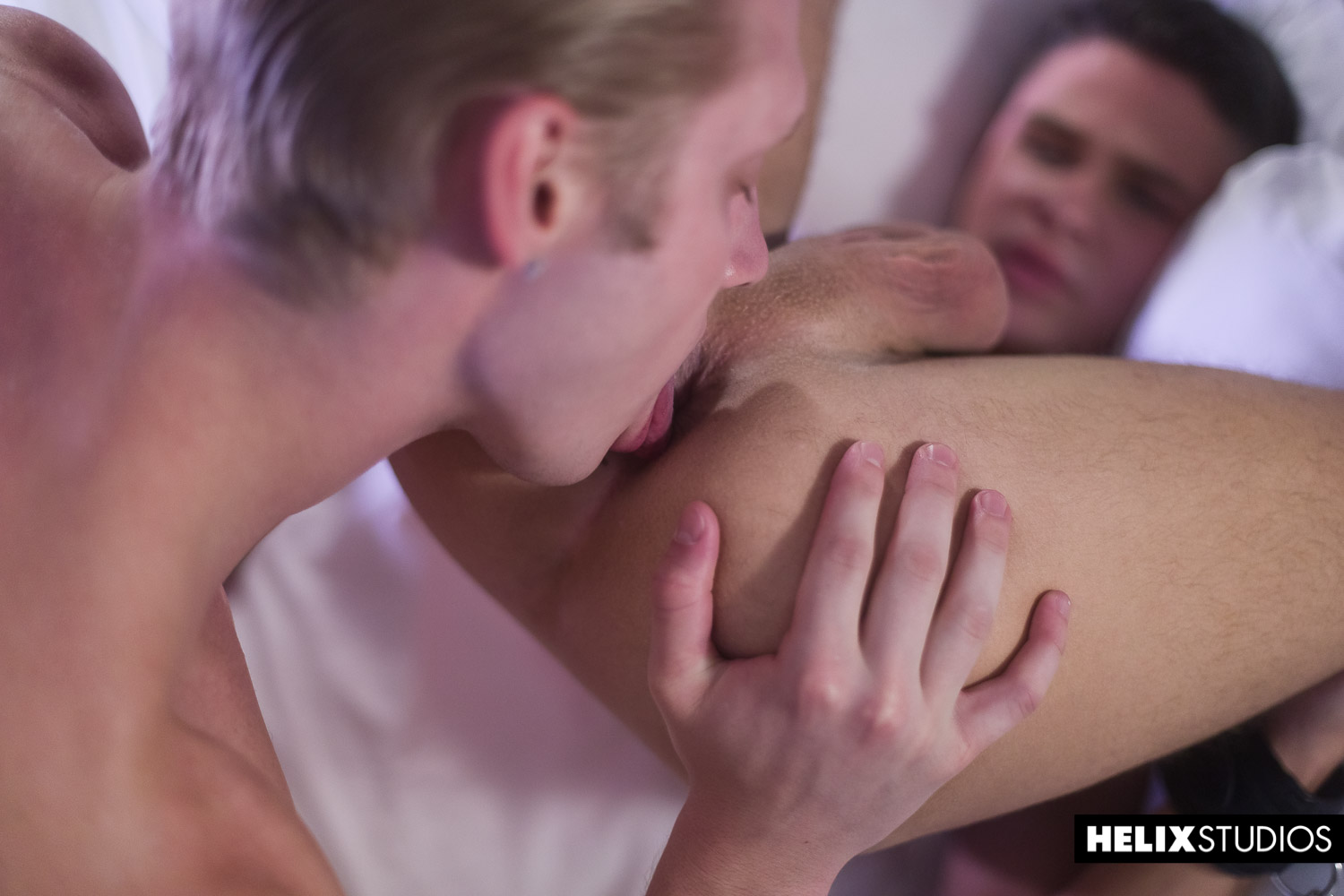 Of course, a trip to America's hottest vacation destination wouldn't be the same without sampling the culinary delights on offer. Vegas Nights: Part Four sees refreshing his taste buds with a face full of Dylan Hayes' tasty offering. And from the look of things here, it seems Max will be plunging right on in for a second and third course before too long.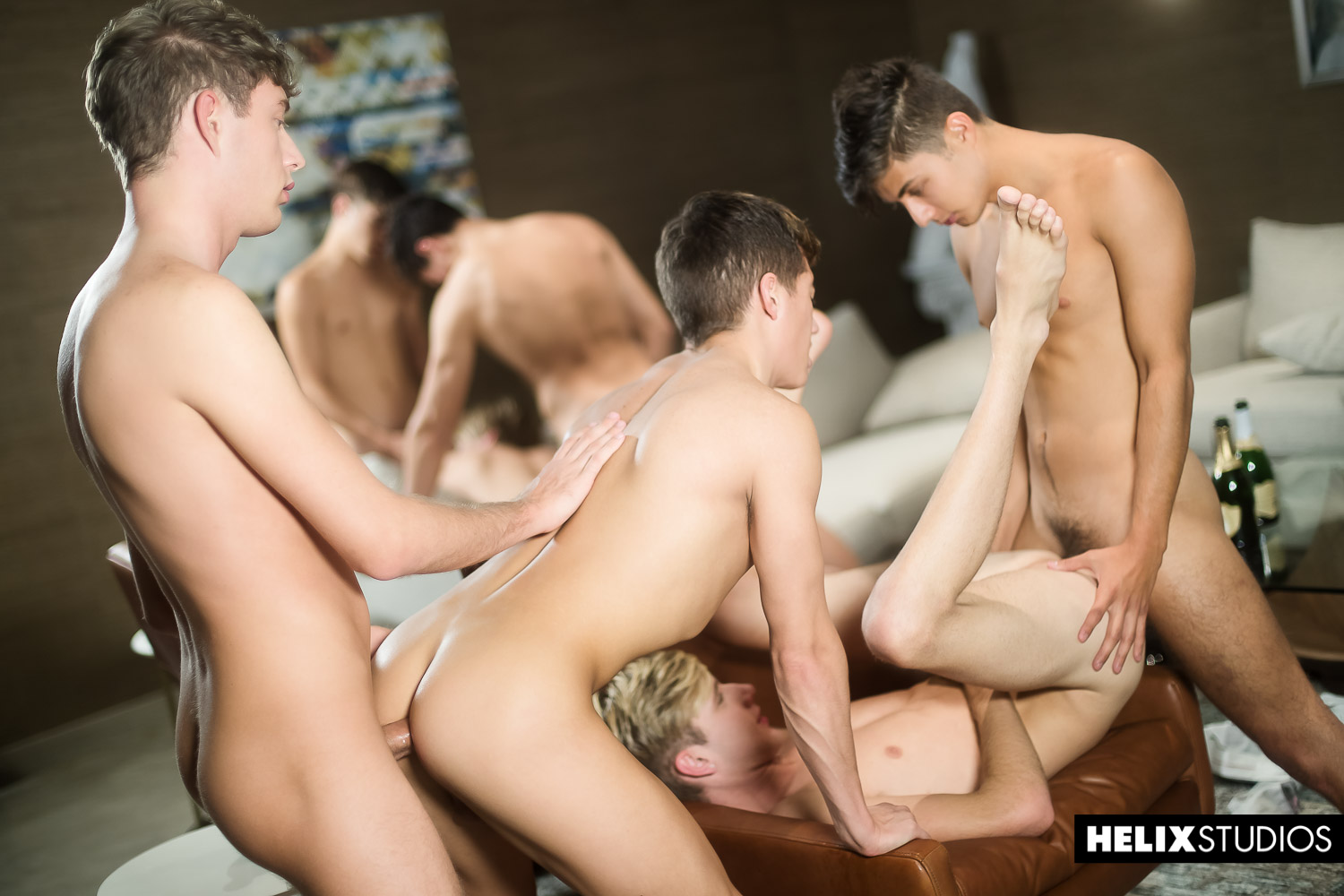 Sharing your experiences with friends is one of life's great pleasures – and there's no better place to do this than Vegas. Here we see 7 toned and gorgeous young men (Cameron Parks, Tyler Hill, Julian Bell, Angel Rivera, Corey Marshall, Joey Mills, and Kyle Ross) enjoying themselves and each other in the scene Vegas Nights: Part Five. Looks like a few of them have got their hands (and asses) full here ensuring they keep the party going with a bang!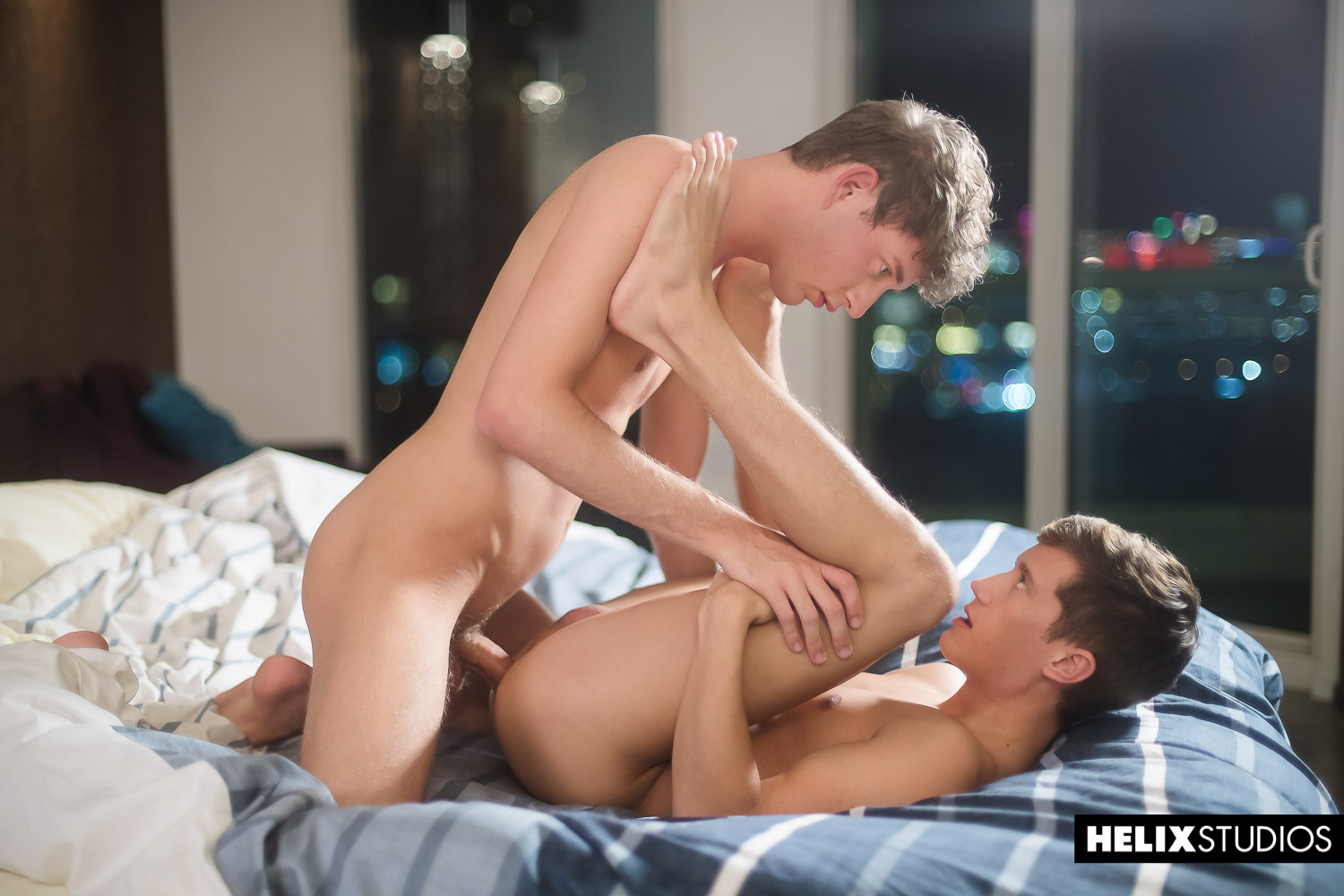 On to our final stop, we take in the night-time view from a hotel window – which doesn't quite do justice to the amount of neon and all-round fun on display. (From Vegas Nights: Part Six). And if you can take your eyes off the exterior view, in the foreground we can see Cameron Parks concentrating his gaze on what's on offer downtown, while Tyler Hill does his best to avoid any kind of knee-jerk reaction to what's going down.
Well that's it for our Vegas tour. But you can be sure we'll be back again another day to sample more of the twink-ling delights of Sin city.