First and foremost, please take a moment to vote for our models who have been nominated in the Fan-Voted GayVN Award categories below. Voting ends on Thurs, January 5, 2023 at 10:00am PST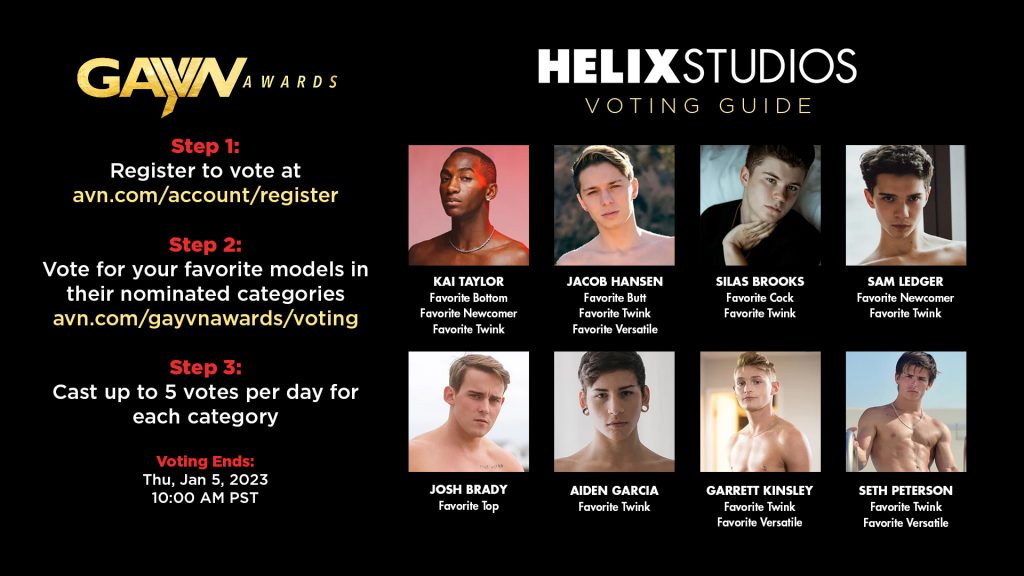 Step 1: Register to vote here
Step 2: Vote for your favorite models in their nominated categories (listed below)
Step 3: You may cast up to 5 votes per day for each category

Remember: You can cast 5 votes per day for each category

Remember: You can cast 5 votes per day for each category

Remember: You can cast 5 votes per day for each category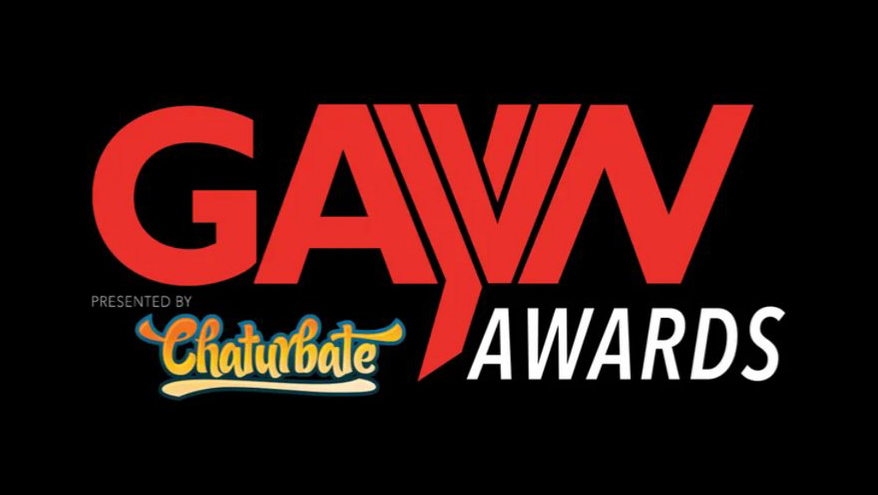 Now that you've cast your votes, here's some more details about the in-person award show itself! The 2023 GayVN Awards are open to the public (get your tickets here) and take place on Thursday, January 5th 2023 in Las Vegas, Nevada.
GayVN 2023 Awards
Thursday, January 5th 2023
10:30pm PST / Doors @ 9:30PM
Resorts World Theatre
3000 South Las Vegas Boulevard
Las Vegas, NV 89109
Additional Award Nominations
The following (non-voting) awards are decided by a panel of GayVN Judges rather than the public, and winners will be announced the night of the event.
Best Actor
Asher Haynes, Un-Romantic Getaway
Derek Shaw, Just Friends
Seth Peterson, Unraveled
Silas Brooks, Tech Support

Best Actor – Featurette
Josh Brady, "Red Hot"
Seth Peterson, "Just Called to Say I'm Sorry"

Best Supporting Actor
Aiden Garcia, Just Friends
Derek Shaw, Un-Romantic Getaway
Garrett Kinsley, Just Friends
Kai Taylor, Unraveled

Best All-Sex Movie
Wet 2: Heatwave

Best Director – Feature
Alex Roman, Unraveled
Max Carter, The Lake House: Arizona

Best Director – Non-Feature
Alex Roman, Wet 2: Heatwave

Best Duo Sex Scene
Unraveled – Seth Peterson & Kai Taylor
Best Feature
Unraveled
Un-Romantic Getaway

Best Featurette
"Naughty Anniversary" – Silas Brooks & Garrett Kinsley
"Red Hot" – Noah Bentley & Josh Brady

Best Group Sex Scene
Wet 2: Heatwave – Noah Bentley, Josh Brady, Silas Brooks, Garrett Kinsley, Seth Peterson & Chase Williams

Best Newcomer
Kai Taylor

Best Three-way Sex Scene
"How to Build a Perfect Threesome" – Reese Jackson, Garrett Kinsley & Kai Taylor

Performer of the Year
Seth Peterson