Issues surrounding the 2014 Olympics in Sochi, Russia have highlighted a year of intersection between sports and gay life including:
Ongoing protests at the Olympics for recently enacted anti-gay laws in Russia 1
Olympic diver Tom Daley revealing he's in a relationship with a man 2
Backlash for the 2018 and 2022 World Cups being awarded to Russia and Qatar, respectively, despite acknowledgment that openly gay fans will be arrested 3
College Football star Michael Sam on the verge of becoming the first openly gay NFL player 4
Fellow NFL player Chris Kluwe being pushed out of his job for vocally supporting same-sex marriage laws 5
12-year NBA veteran Jason Collins being passed over by every team after coming out 6

Update: Jason Collins is now set to become the first openly gay NBA player by signing a 10-day contract with the Brooklyn Nets 10
Even Helix Studios' own Liam Riley drew considerable attention and criticism online from the likes of Nerve, The Wire and Yahoo News for his decision to retire from competitive cheerleading after a decorated career to become a gay porn model. Personally, when I see young men and women like Liam who can "live in their truth from this young age"—and in a very public way—I believe they are helping others find how to live open and honest lives as well. Liam has said that the month he has spent with the Helix boys has been the best time of his life. We should celebrate Liam for choosing happiness and love, he is one of the athletes and young people helping show us the way.
And I wonder, at the next Olympics will the gay citizens of Russia, gay fans from around the world, LGBTQ allies like Chris Kluwe and other gay athletes, will they be able to celebrate their love and sexuality? I think and hope Yes! The willingness of Tom Daley, Michael Sam, Jason Collins, Robbie Rogers, Thomas Hitzlsperger, Casey Stoney and Liam Riley to live openly in the brightest and most scrutinizing of spotlights that is professional sports will indeed contribute to changing our homophobic culture.
Sign the Change.org petition to stop LGBTQ abuses at world sporting events
Ultimately, we should be playing sports to build an understanding of camaraderie, sportsmanship, trust, fair play and teamwork between diverse people. Sports should be uplifting and fun, not divisive. So, as we often do here at Helix Studios, let's remind ourselves of the silly and lighter side of things in life. We hope you enjoy our Top 10 Super Sexy Sports Scenes (with some can't miss bonus footage!) because in the end we all win when we're on the same team.
1) Behind the Dugout! starring Max Carter & Ian Levine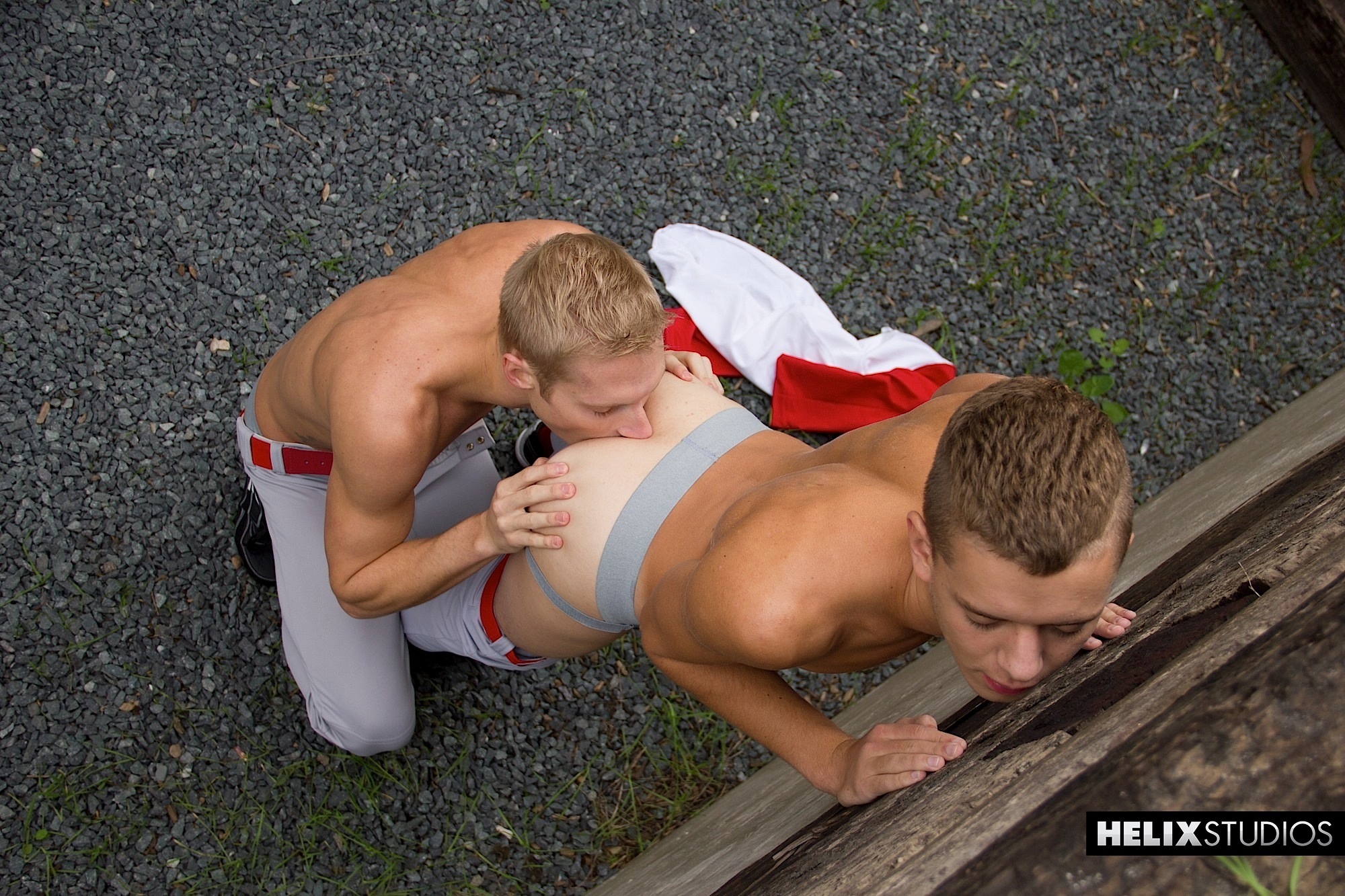 2) Player Fucks Coach starring Casey Tanner & Connor Kline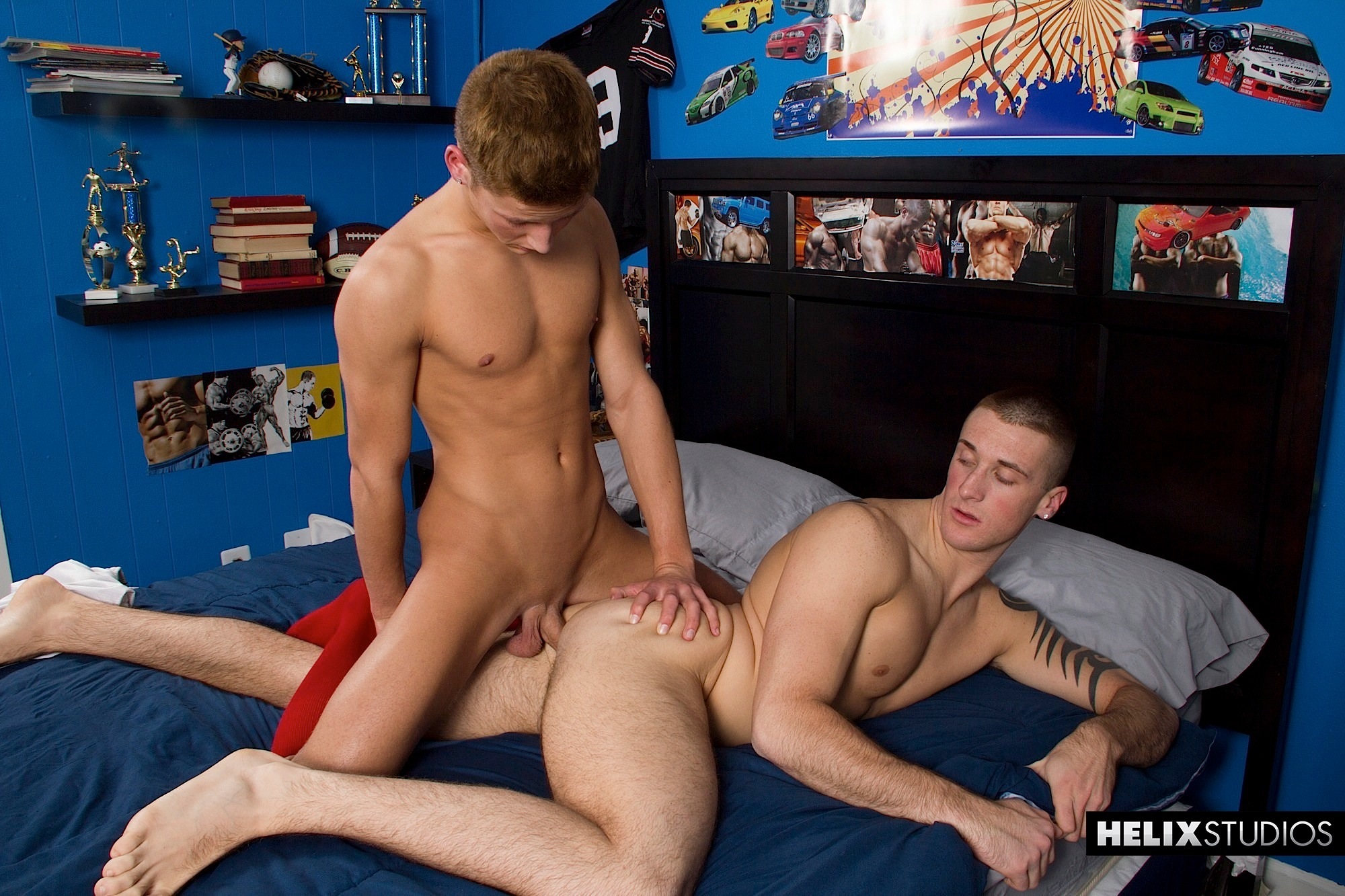 3) Ezra Takes One For The Team starring Hayden Clark & Ezra Taylor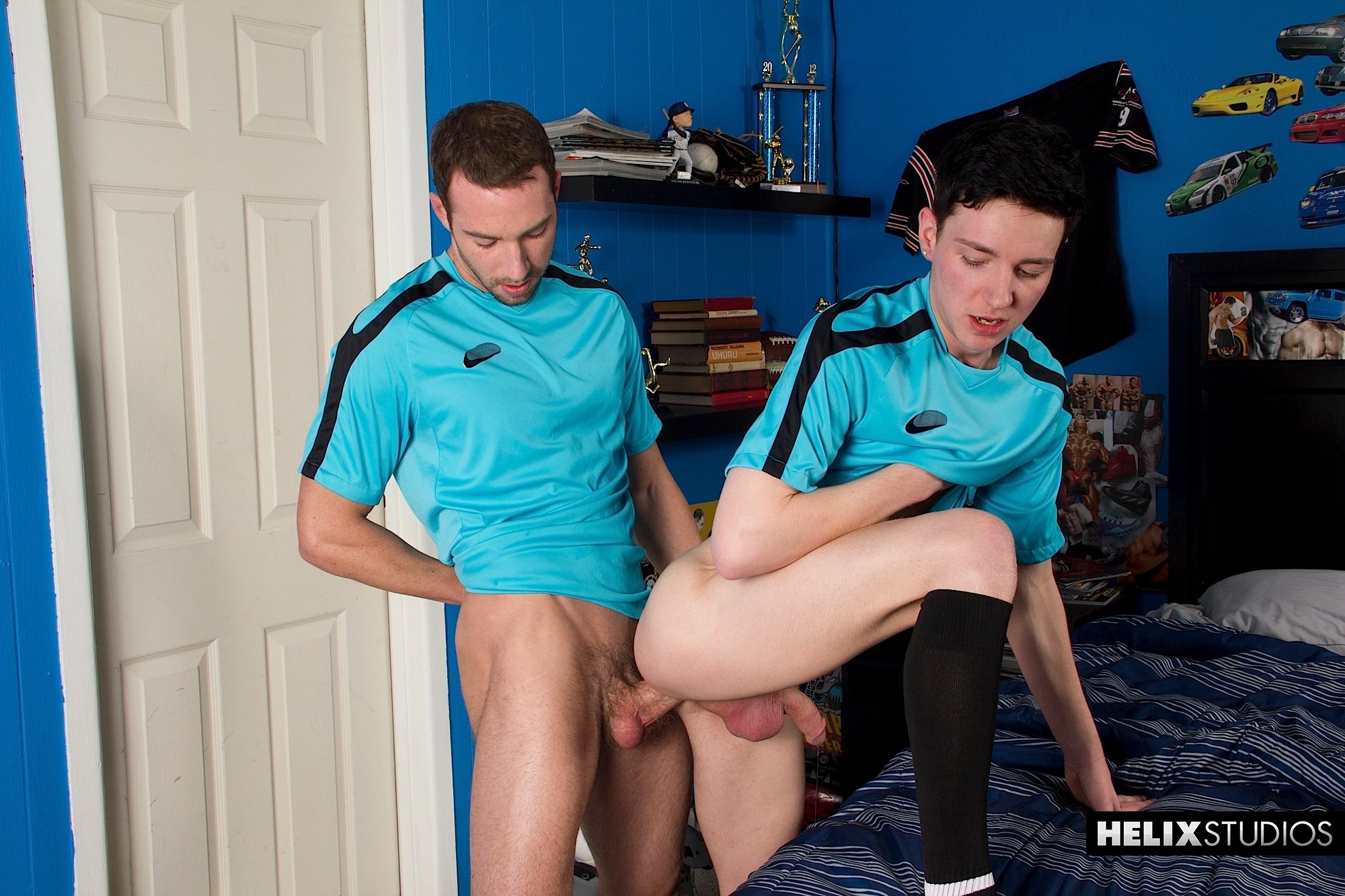 4) Coach Jones Fucks Kyle starring Kyle Ross & Dominic Jones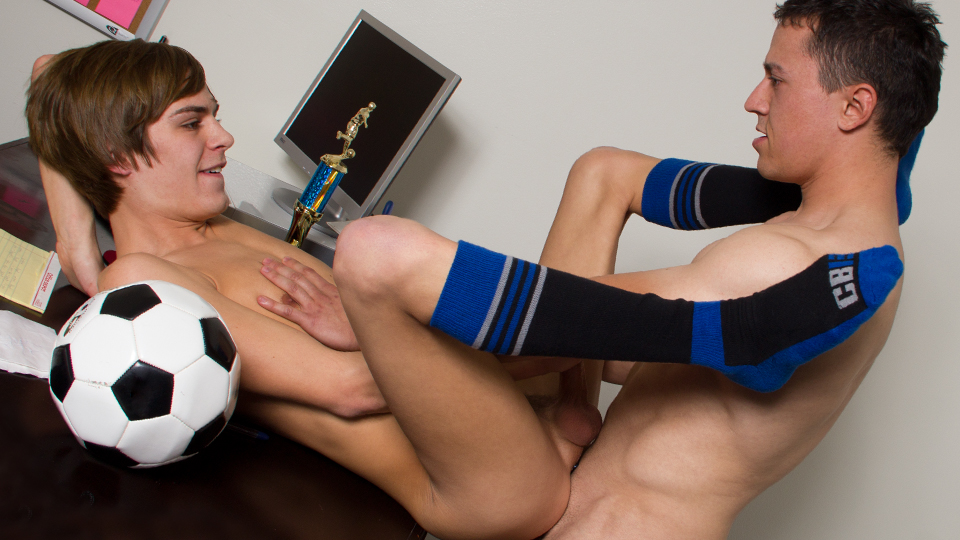 5) Evan Parker Bottoms starring Evan Parker & Andy Taylor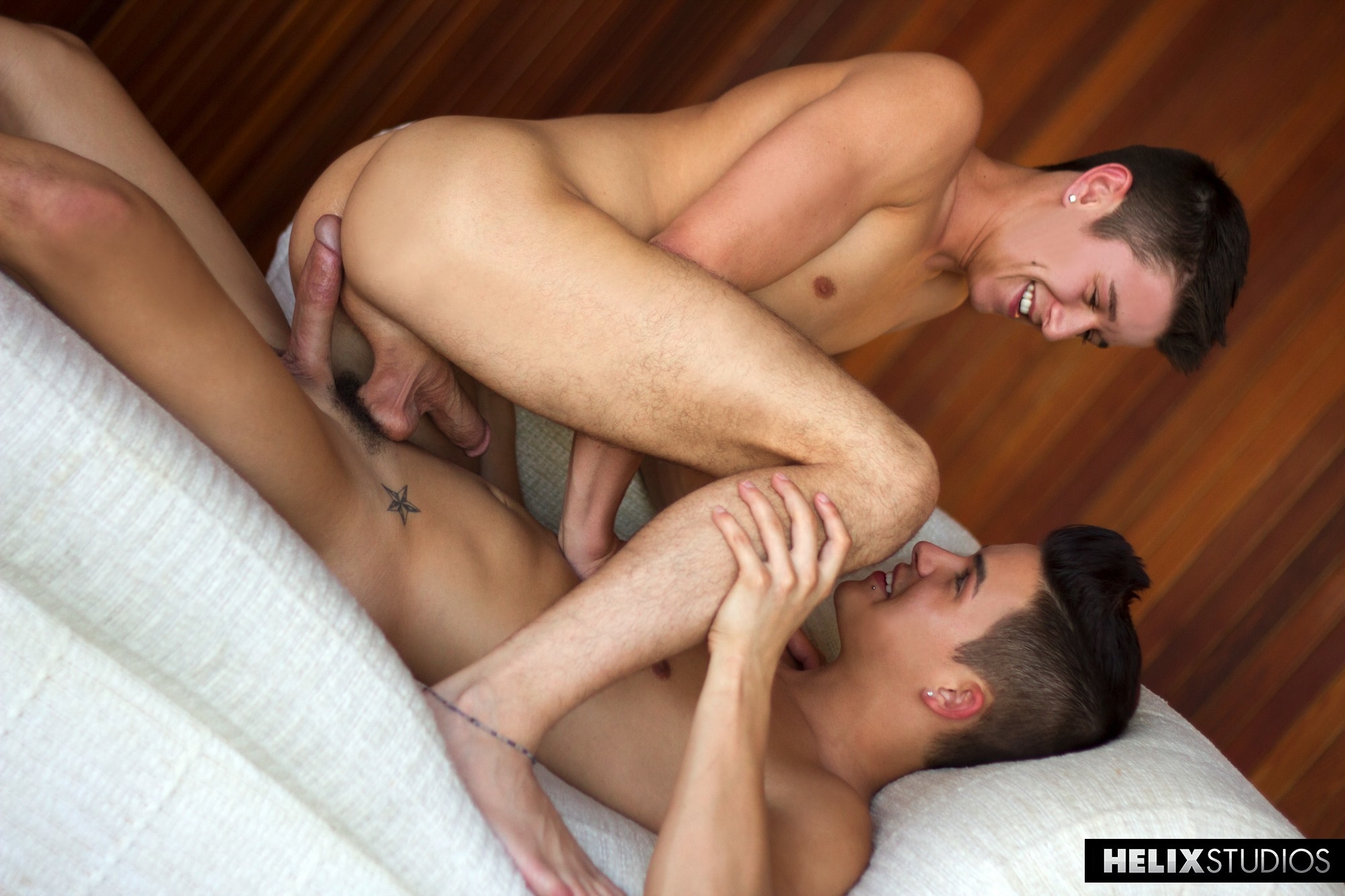 6) Austin Dribbles Jessie's Balls starring Austin Ried & Jessie Montgomery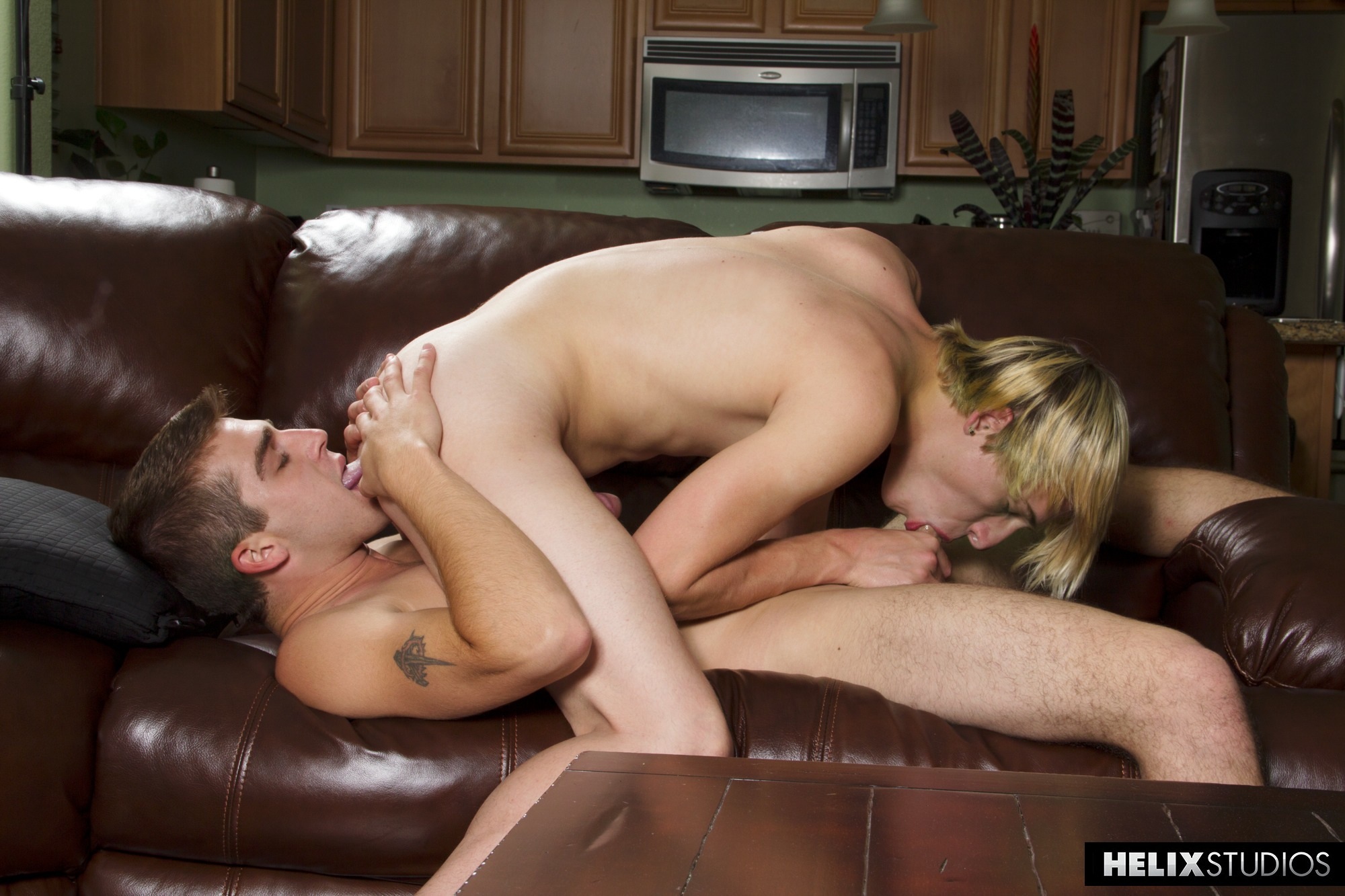 7) Run with Me starring Evan Parker & Matthew Keading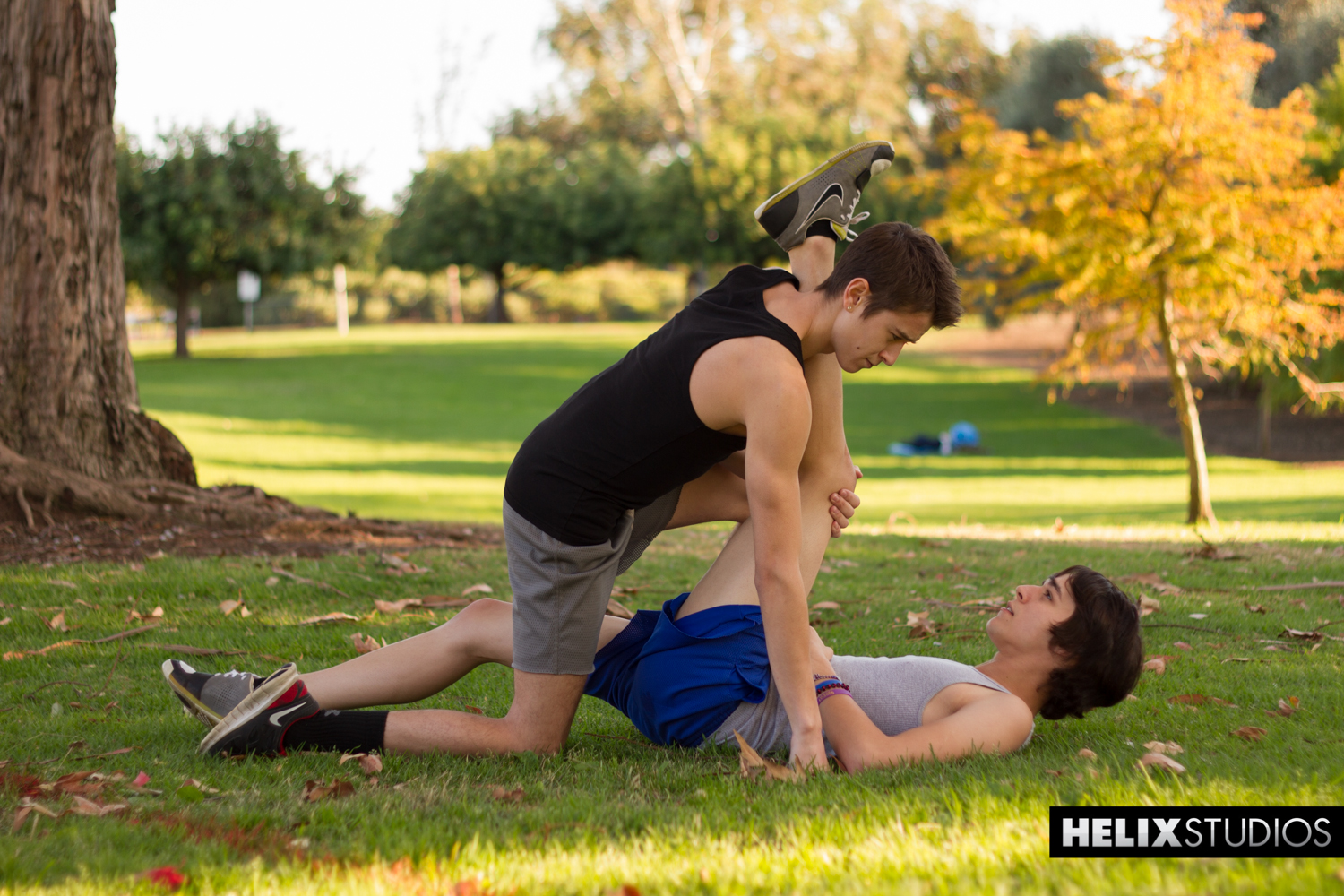 8) Working Up a Sweat starring Andy Taylor & Corey Haynes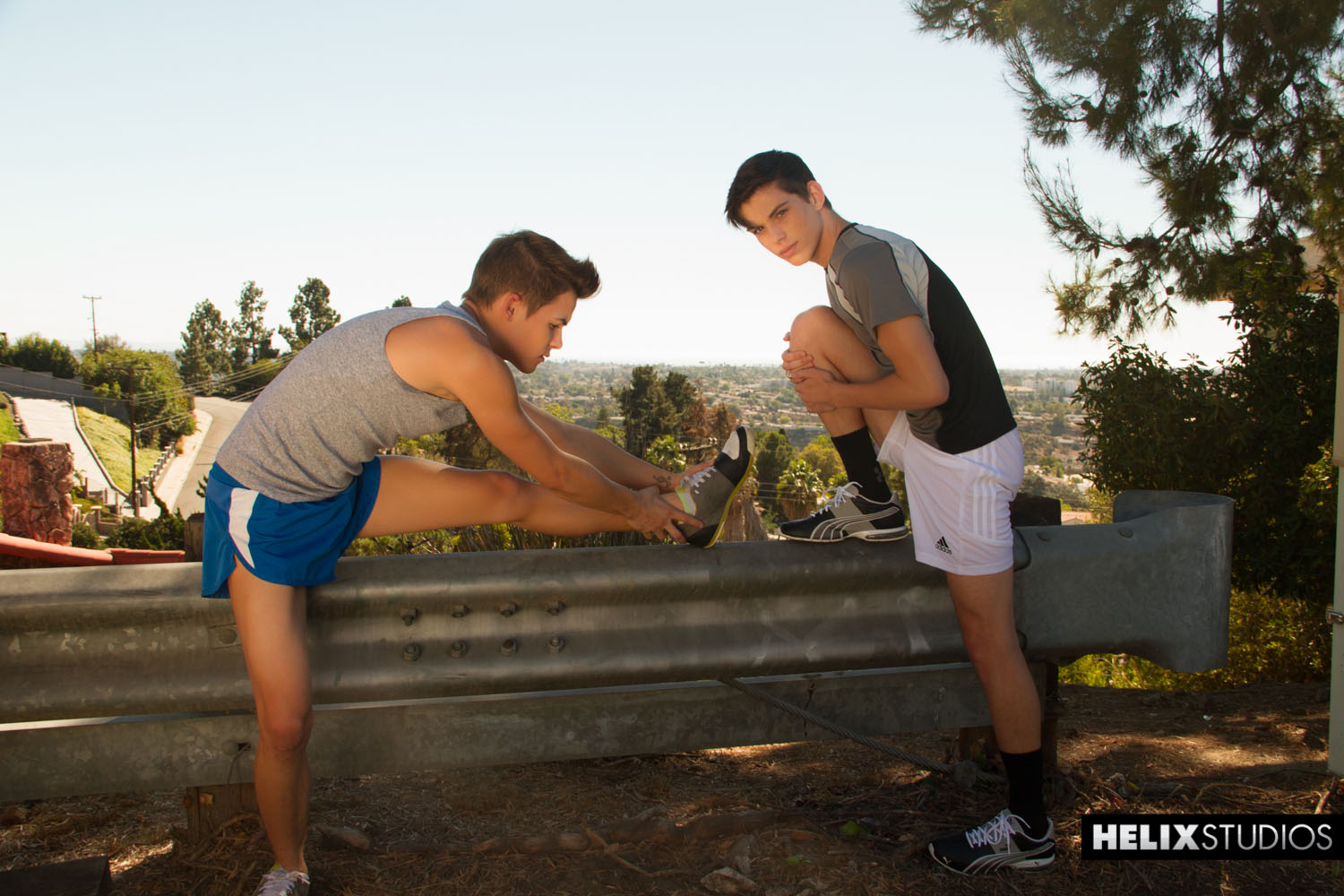 9) Between Soccer and Tennis starring Max Carter & Gabriel West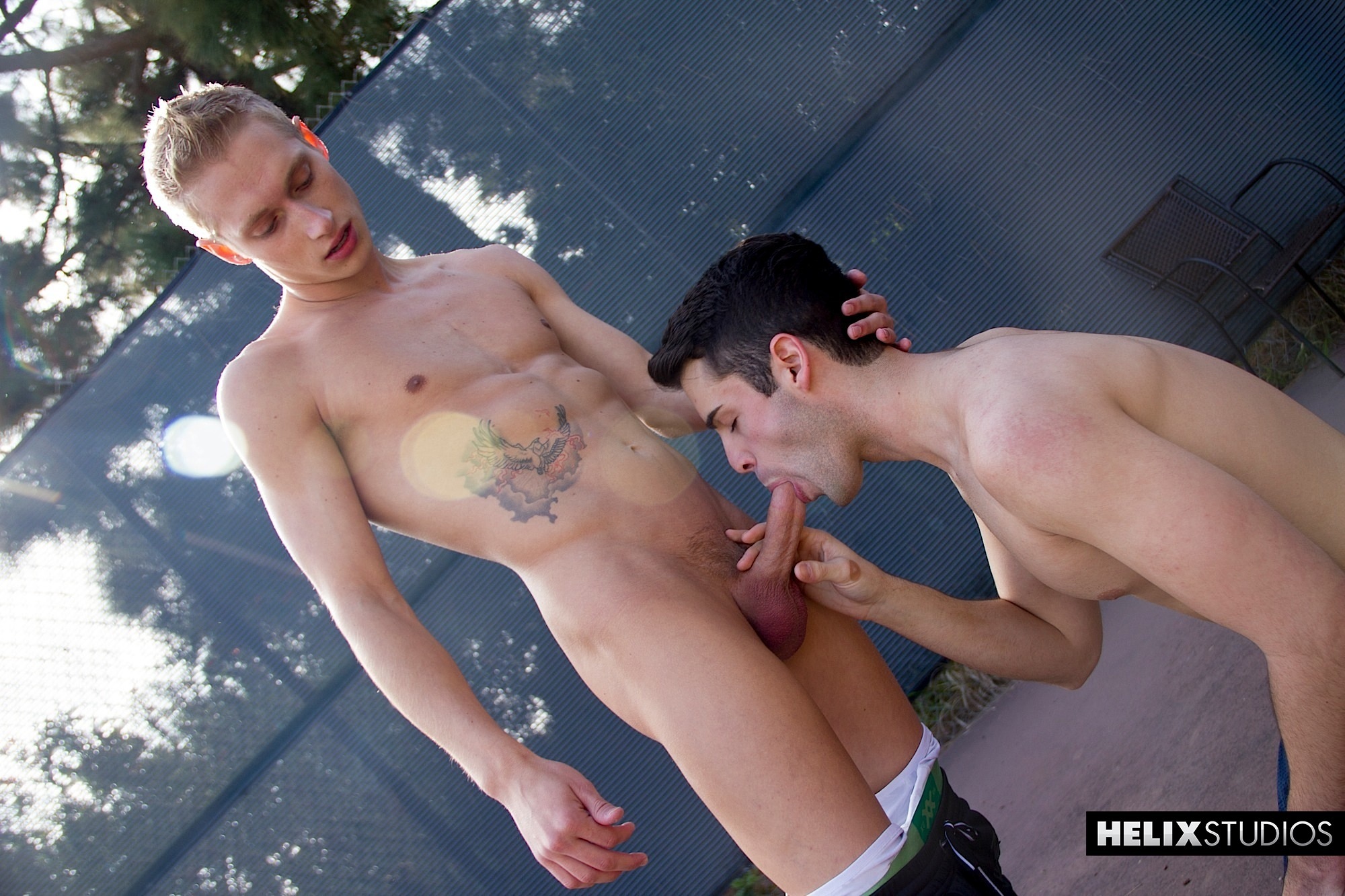 10) Helix Plays BaseBALL(s) starring Ian Levine & Kellan Parker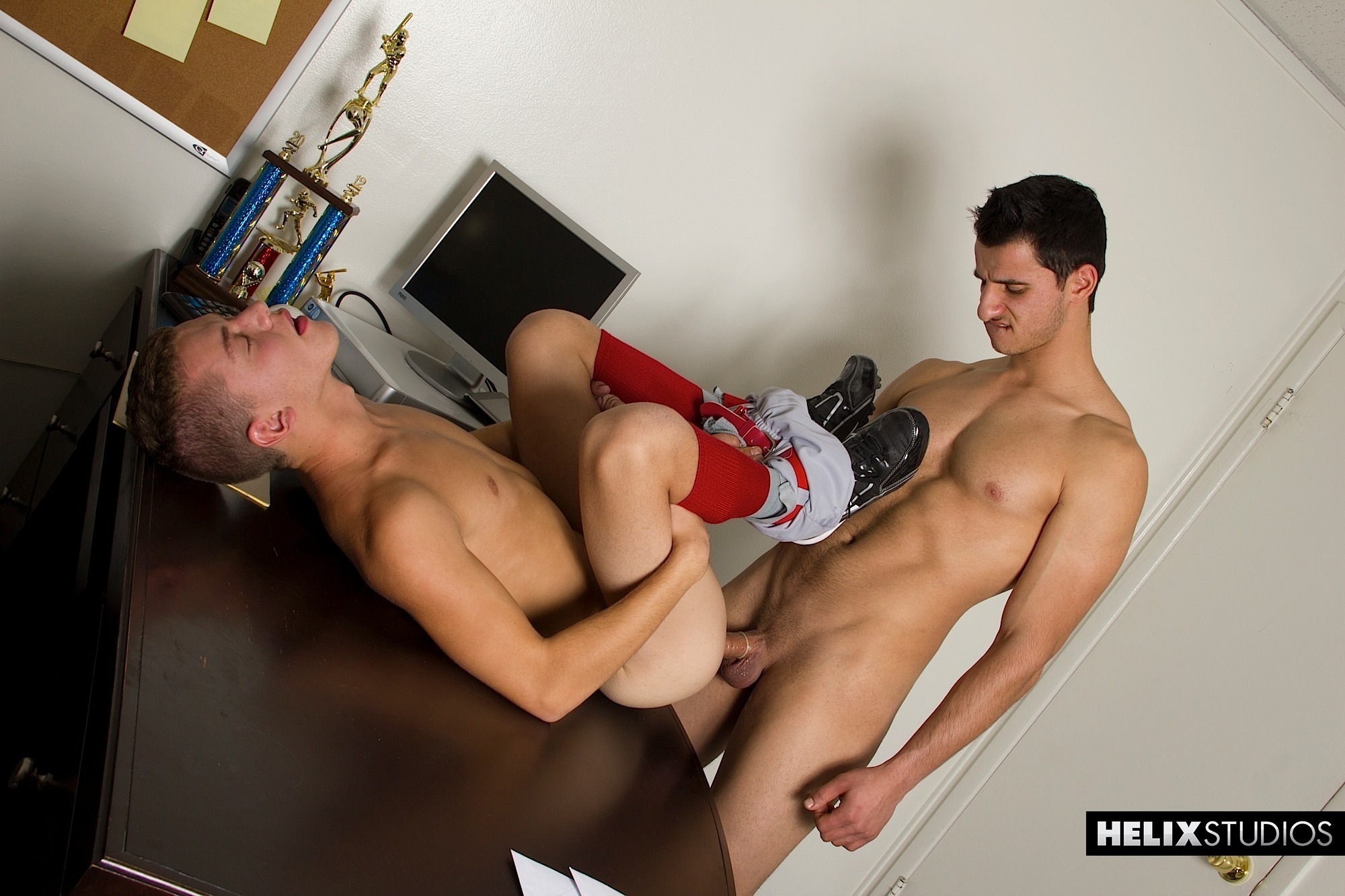 Bonus: Jock and Balls Baseball Scene Outtakes
The baseball season is just starting and the Helix boys have high hopes. These twinks are hungry to prove they have what it takes to be the best. Watch all the hot outtakes of the boys getting dirty and working up a sweat playing America's favorite past time. If you like twinks playing sports you will not want to miss these hilarious outtakes!
Additional Reading:
Team Jock pounds Team Twink in Jock & Balls
Porn Star Pro Tips: Stretching and Exercise