Helix Studios is proud to announce the second installment of it's Cybersocket Award-Winning Series, Helix Academy. Evan Parker, Jessie Montgomery, Casey Tanner and the rest of the boys return for a brand new semester of lying, scheming, secret screwing and other expulsion-worthy activities. Scandal at Helix Academy promises even more juicy private school drama than the hugely popular original!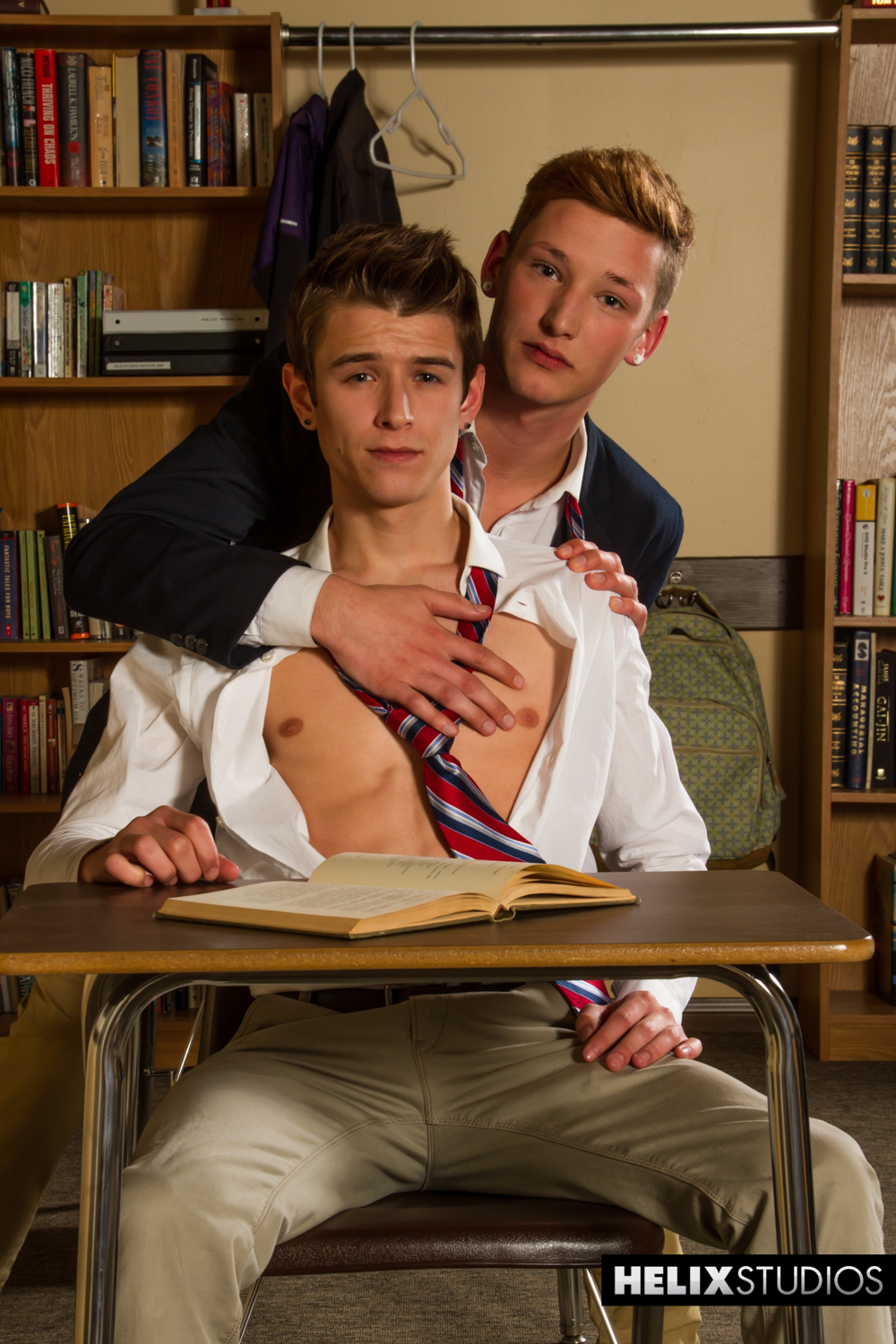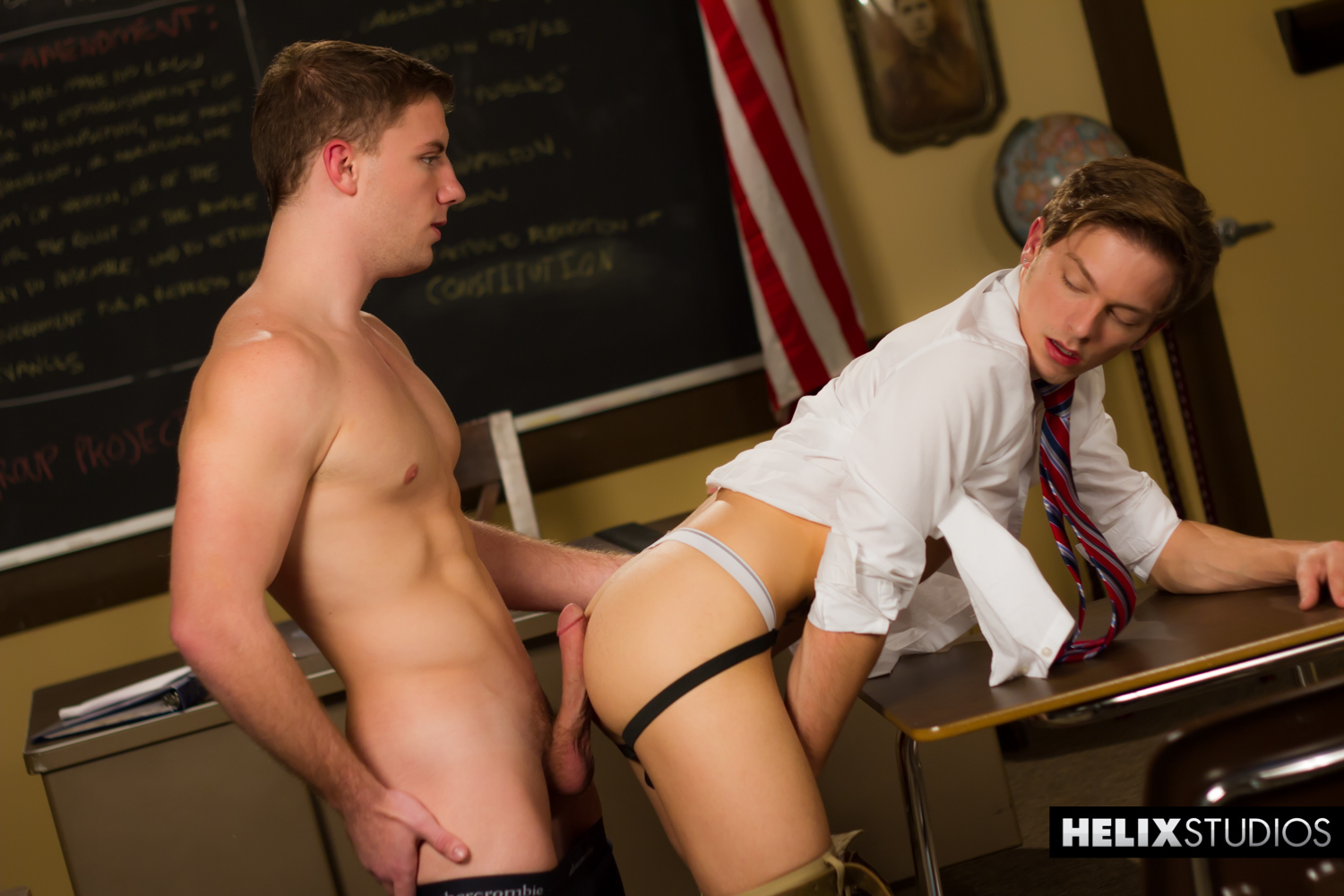 For the next chapter in the storied boys school we have acquired more top talent behind the scenes and poured additional resources into Scandal making it our most ambitious project yet. With a focus on obsessively detailed sets, on-location filming, scripted story lines and artistic videography we hope to continue challenging conventional ideas of the industry and blur the lines more between porn and erotic filmmaking. We have been working closely with local band The Social Animal to craft an original soundtrack for the series with the goal of finally breaking away from porn's dubious generic and canned muzak. All this effort has paid off with Scandal capturing an ambitious new look and feel.
Chapter I sets the scandal in motion with the bright lights squarely on Ryker Madison as he takes the starring role accompanied by all your favorite Helix Studios boys as the dirt unfolds with the release of Chapter II on Tuesday February 18, Chapter III on Sunday February 23 and the climactic finale in Chapter IV on Sunday March 2.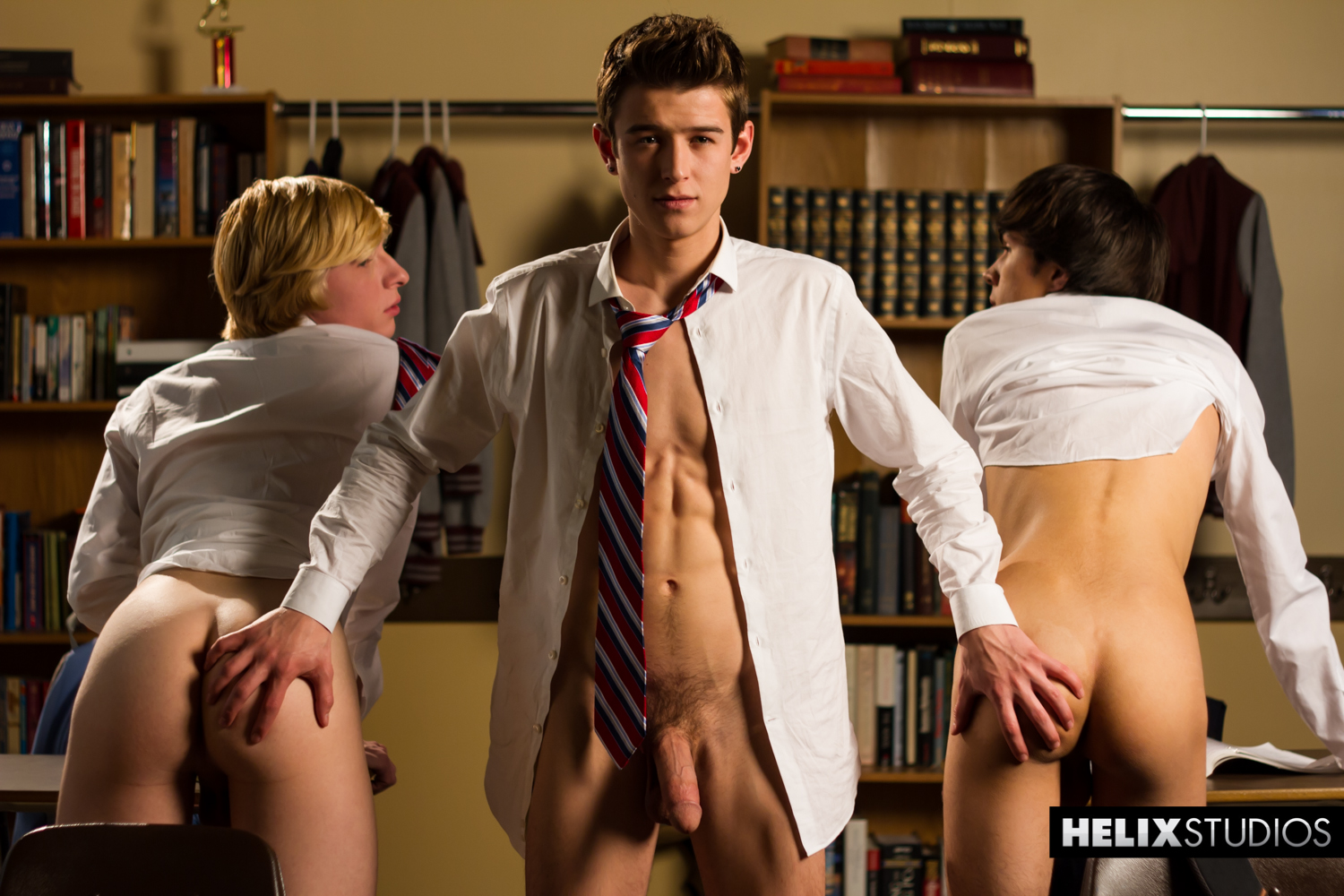 This school year also introduces plenty of fresh faces including an appearance from Helix's newest hot thing Liam Riley who follows up his 5-Star debut scenes "Sex en Rouge" and "Daytripping".  Zayne Donovan and Jacob Dixon also get their first look at the sexy student body while young teacher Doug Acre is quick to learn about the temptations of life at the Academy when Ryker Madison sneaks into class early to engage in some extracurricular activities. It looks like it's going to be a long hard year for Mr. Acre if he falls for every trap the twink schoolboys plan for him and he would be wise to study up on the the new students around campus. Introducing the new Helix Hellcats: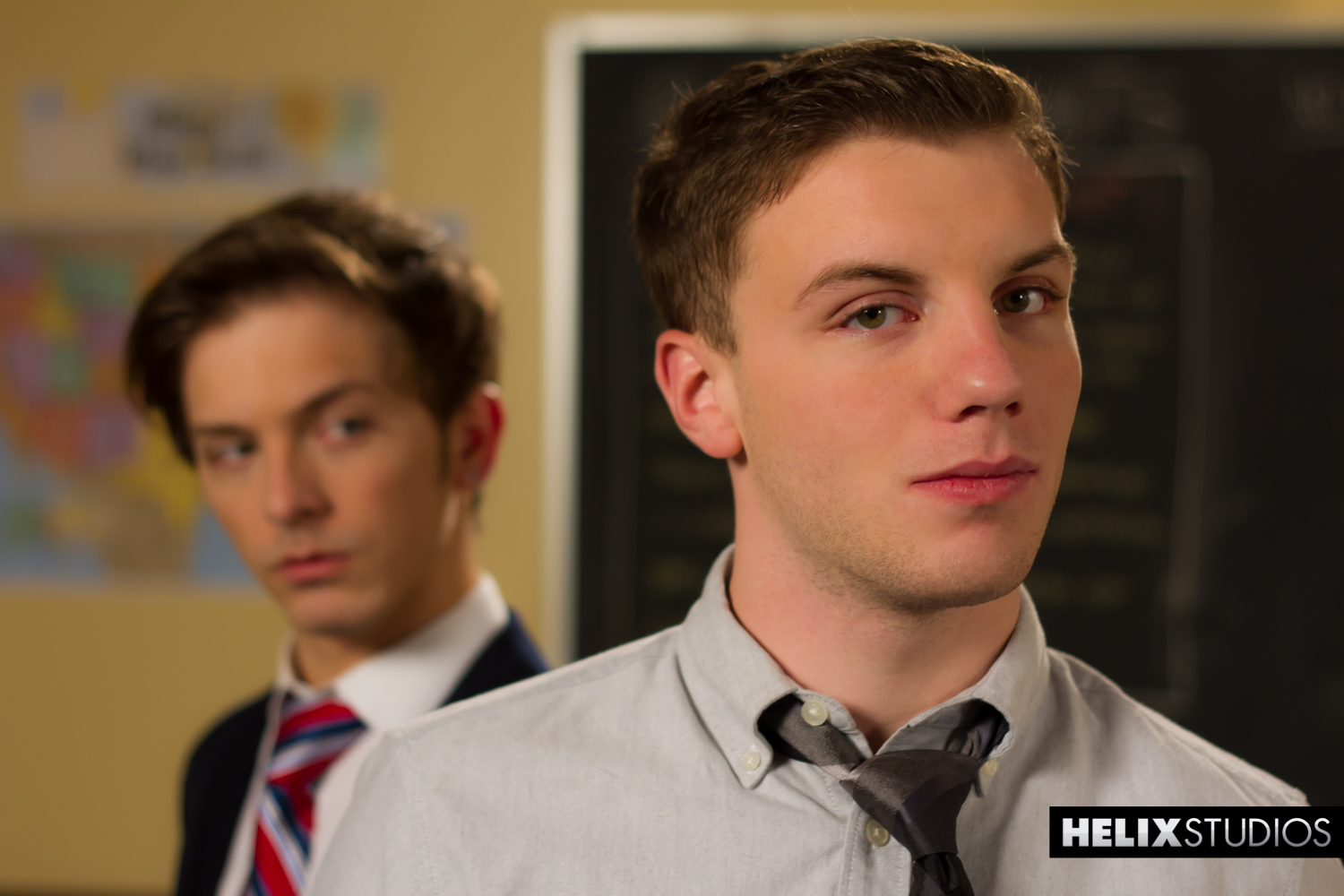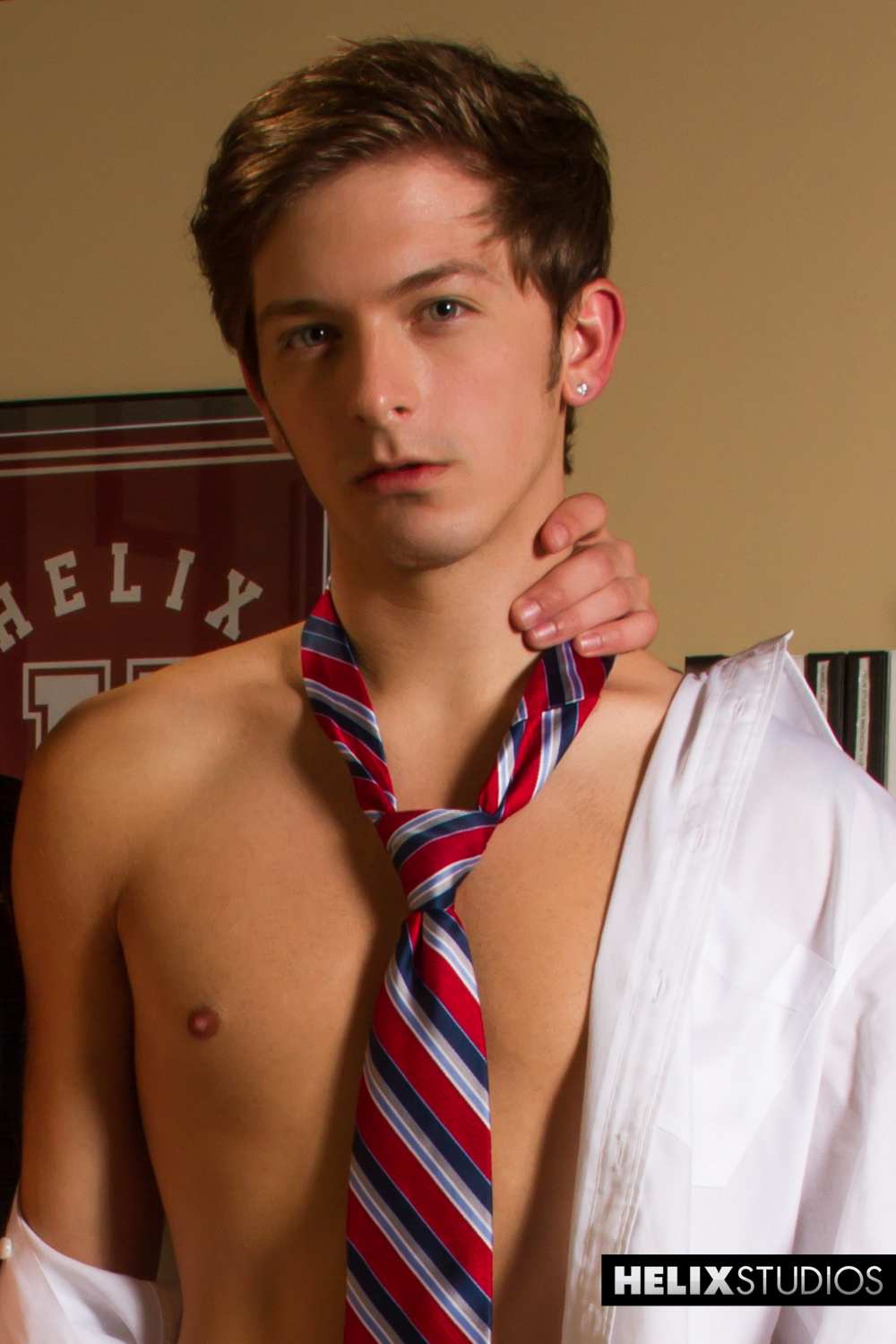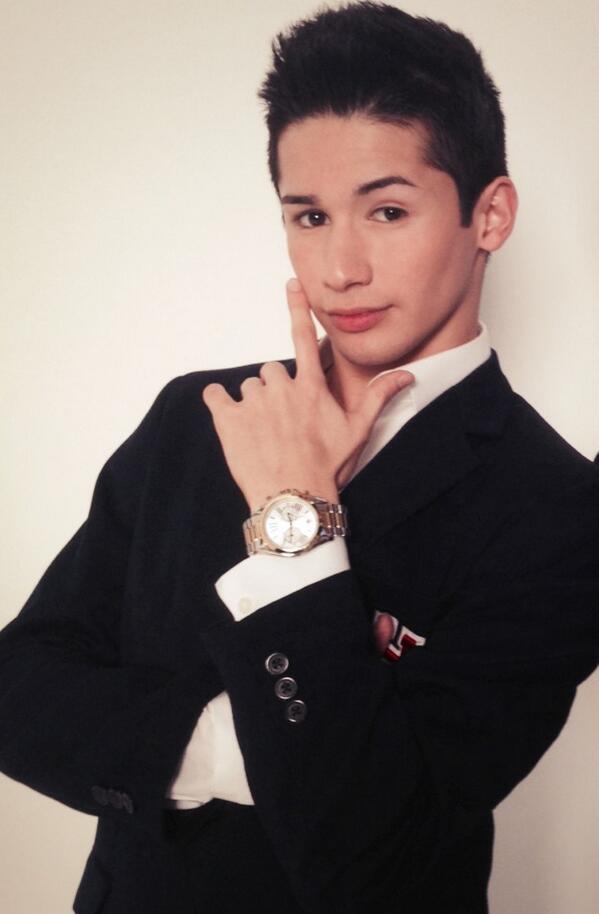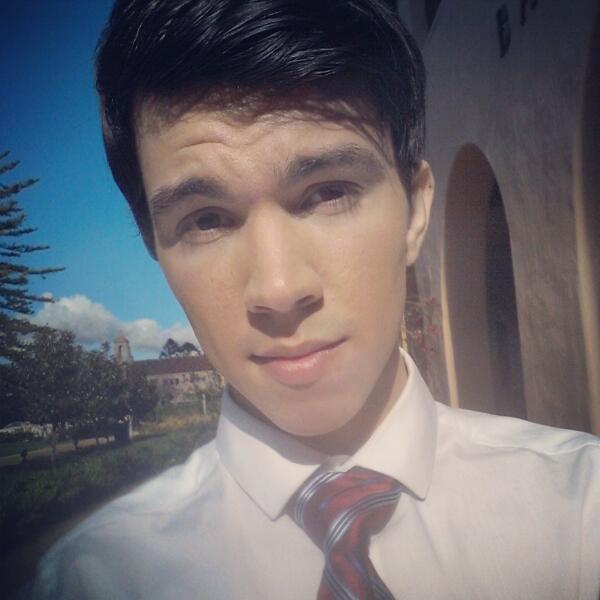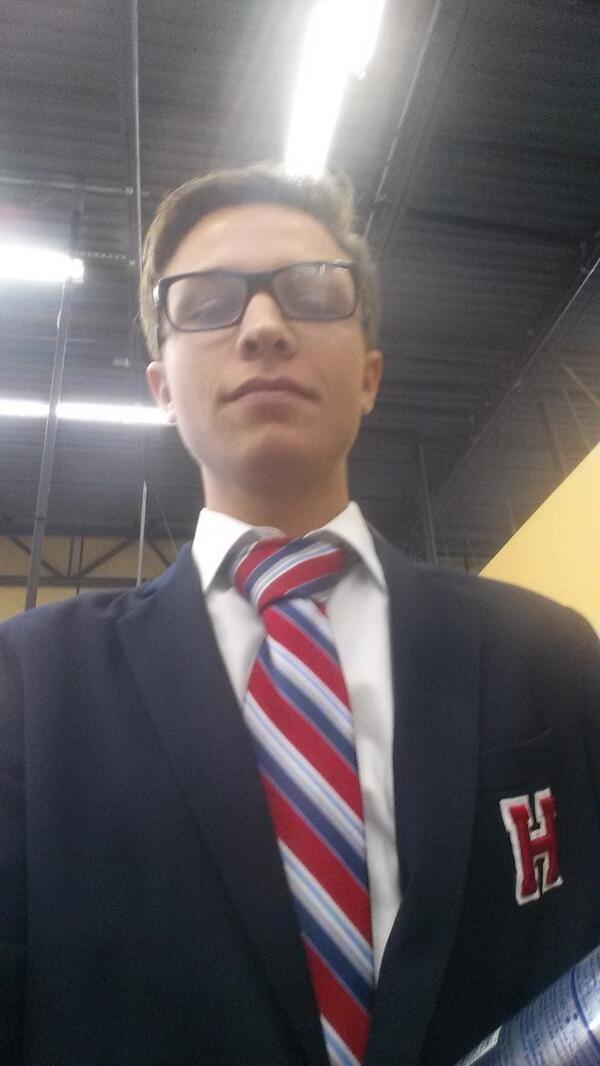 Stay tuned for all the sex and drama swirling around your favorite All-American schoolboys including plenty of exclusive Behind the Scenes pictures of your Helix Hellcats!