Two Helix stars – Blake Mitchell and Angel Rivera – both recently announced they were taking a break from filming with the studio. Here's an overview of their scene together from last year (In-Store Pick Up) in the style of a review contrasting their respective input to this 'final' scene together.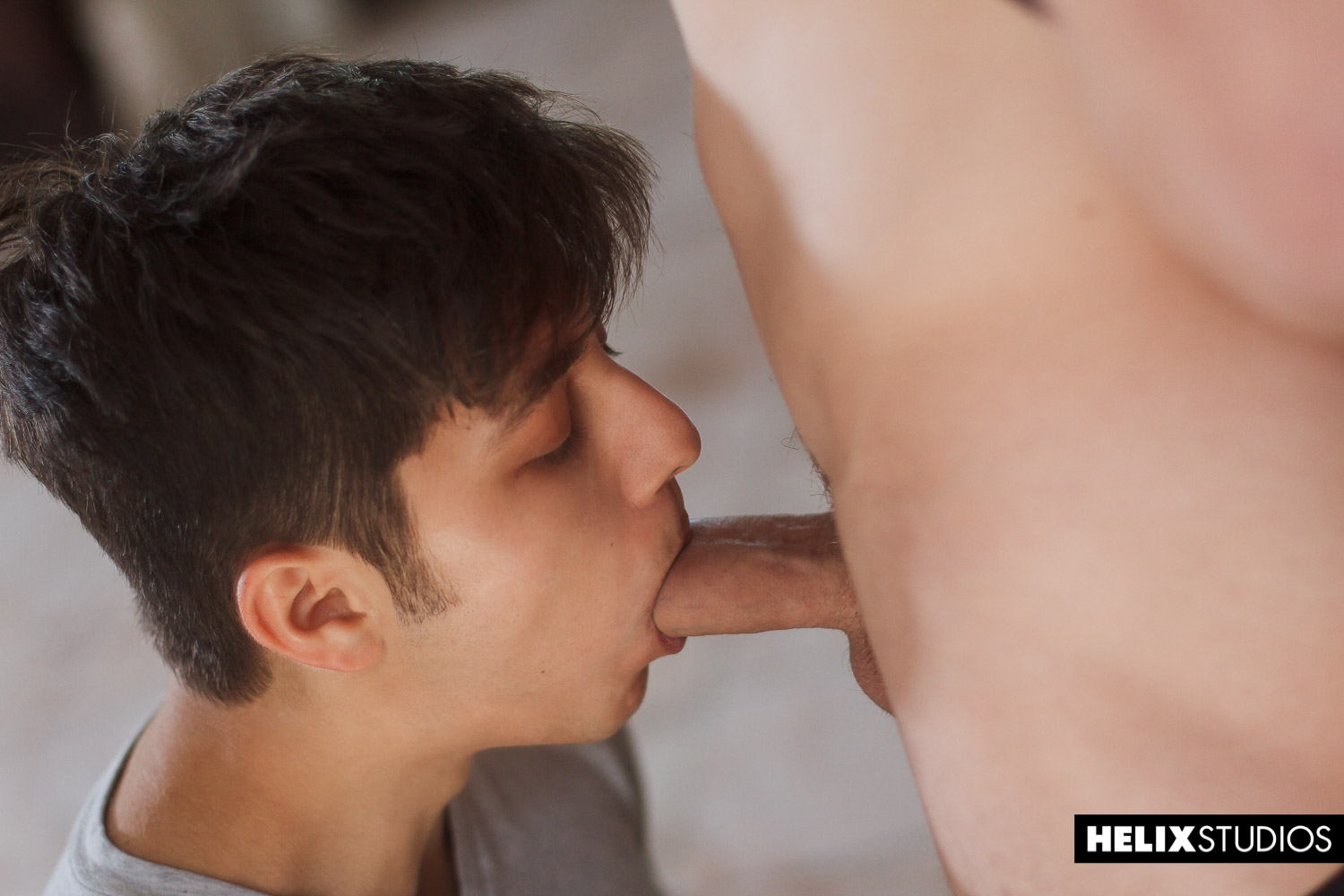 Angel shows he's prepared to literally get down on his knees in order to exhibit one of the signature moves he's so well-known for – the close up on his face also helping to highlight one of the main reasons Blake has become such a favorite over the years. Both of these performers are certainly determined to give it their all for the entertainment of their fans.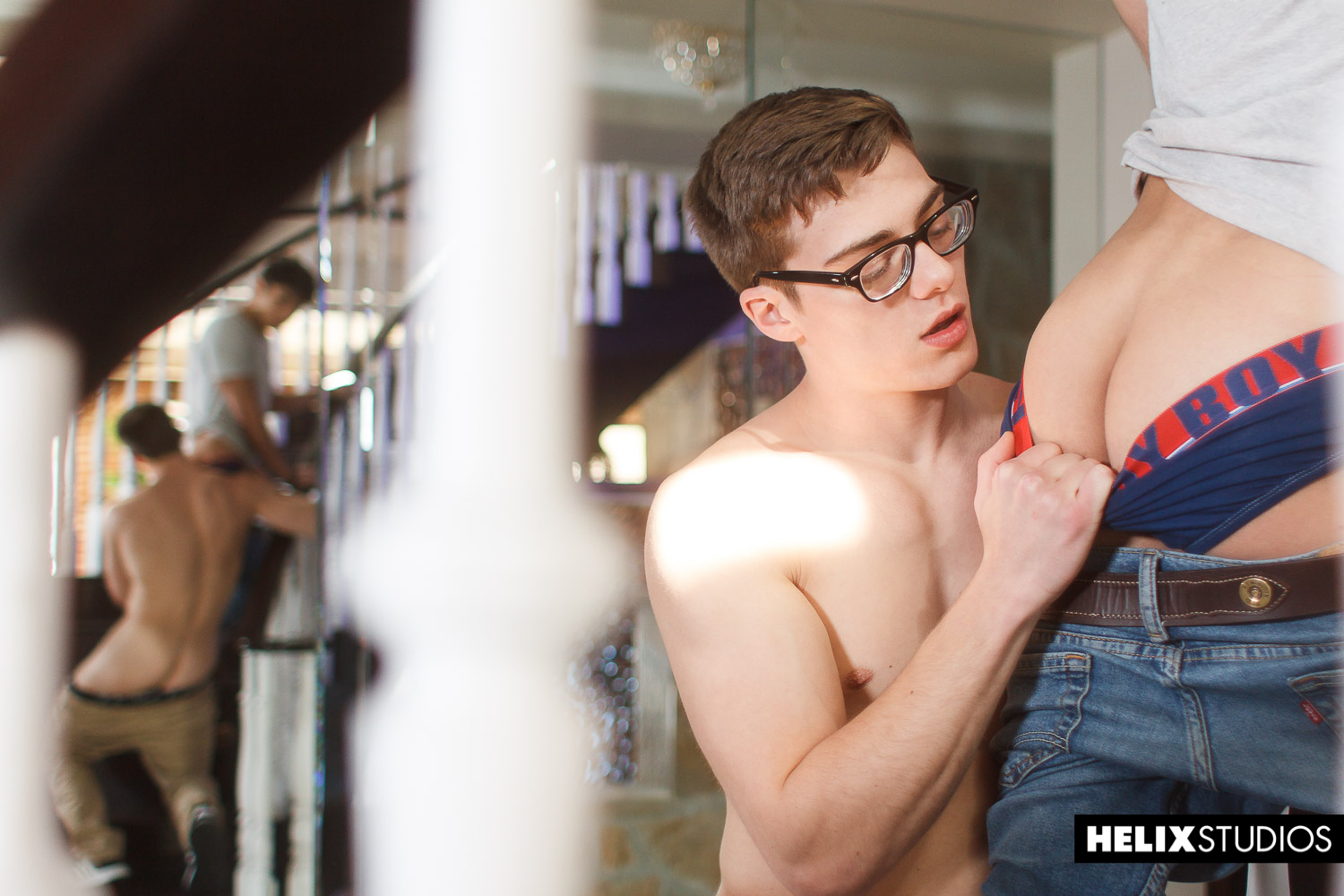 A clever move here, with Blake clearly tempted by the fleshy delights on offer inside the back of Angel's jeans. At the same time, we can see Blake's pants falling down around his knees, the angled mirror shot giving us a nice view of his own muscular backside. Once again, these 2 stars are very much all about giving the audience what they came to see.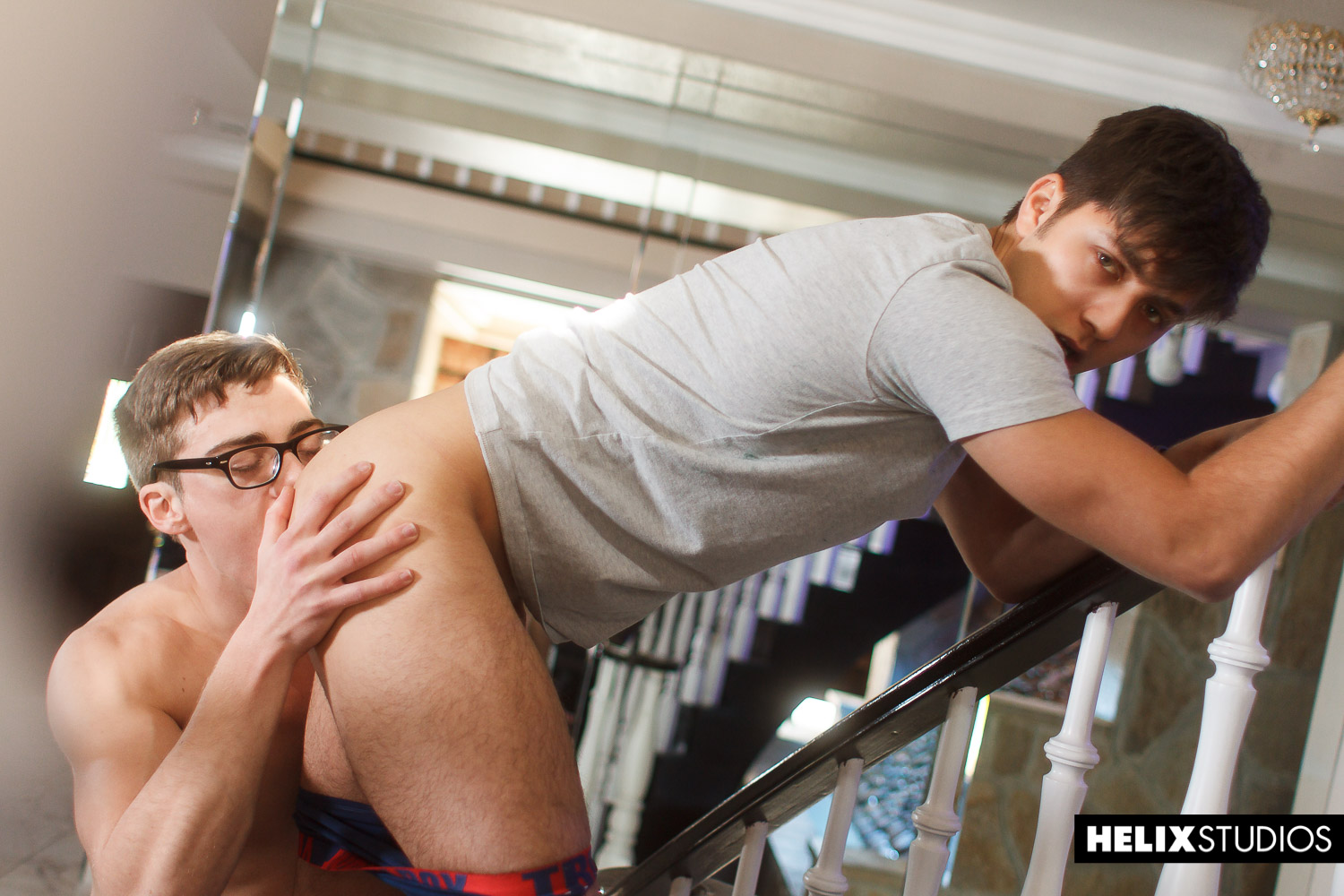 Obviously the temptation has proven too much for Blake as he dives in to that enticing tushie for a detailed exploration with his tongue. No surprise that Angel's expression is one of enjoyment, as he turns his puppy dog eyes to the crowd, while at the same time leaning against the stairway. (Maybe they've both got that Led Zeppelin song in their heads at this point…?).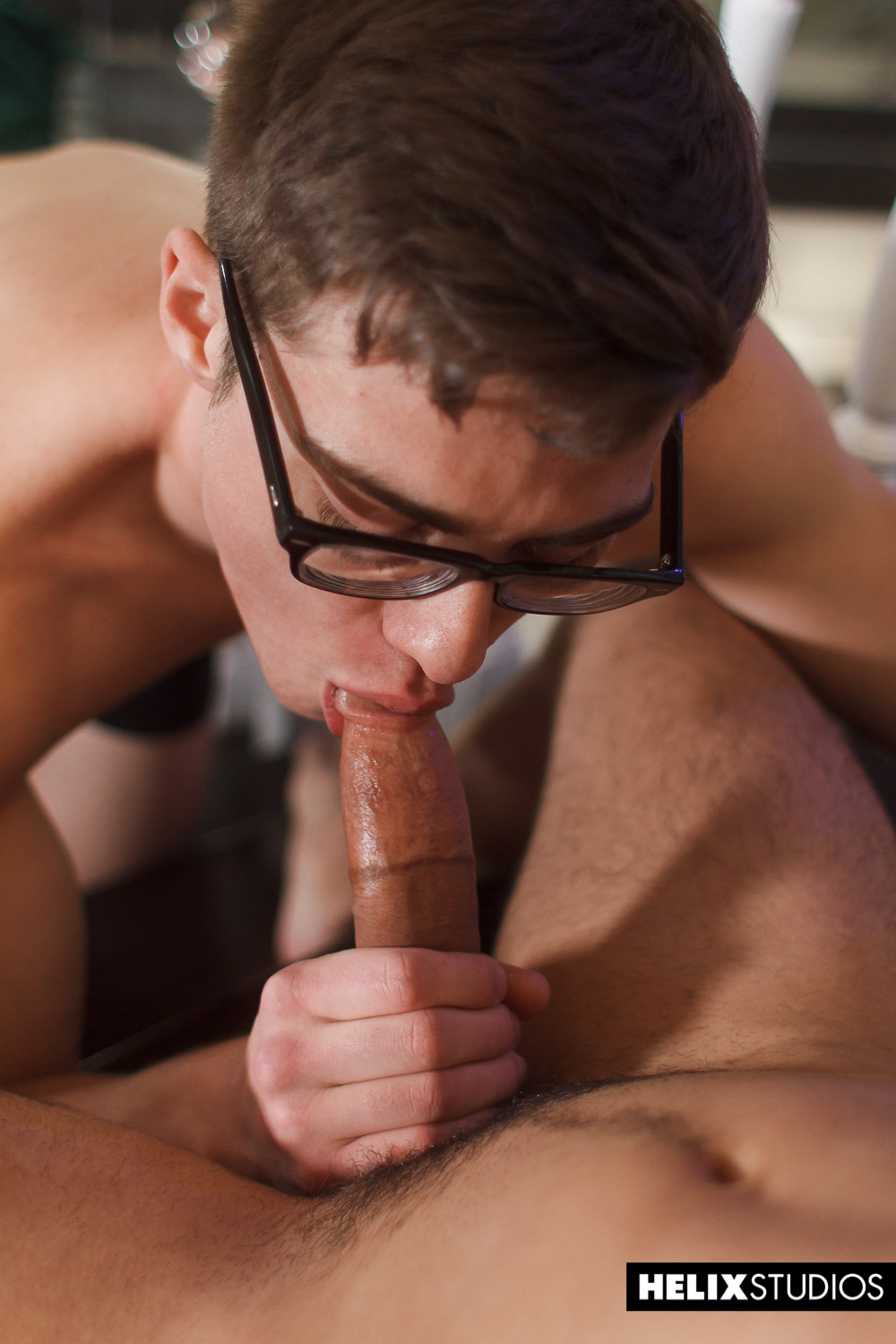 And now a close up image of Blake that echoes the one from earlier. Those famous glasses are most definitely one of his defining features and they're being expertly shown-off in this shot, helping to nicely frame the latest example of Angel's hard-fought contribution to the scene that's unfolding in the palm of their hands.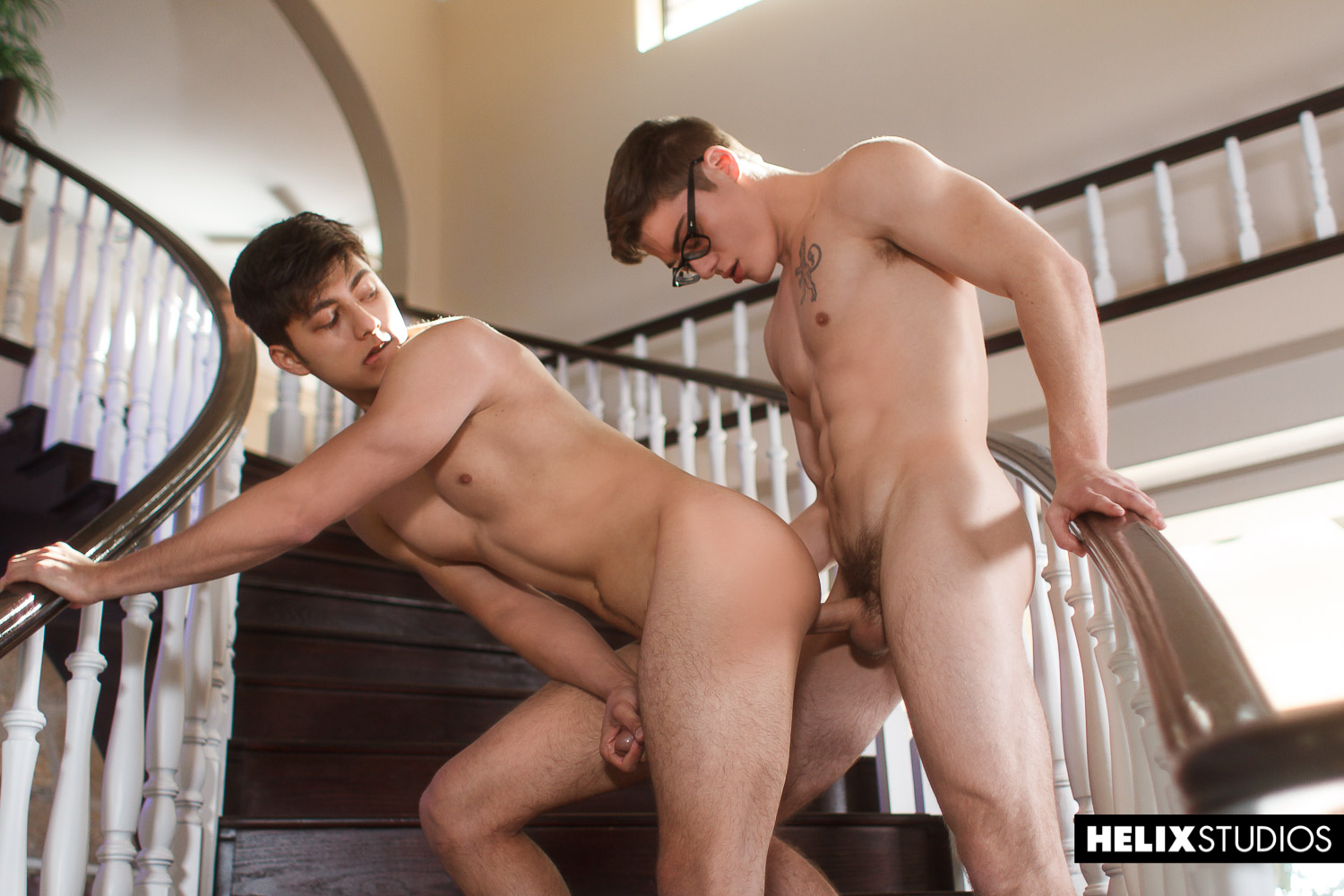 But I guess this is what many of you will have been waiting for – the all out cut and thrust of 2 top class actors performing a step change in activity for our pleasure. Blake here is in hands-free mode, while Angel can't resist a quick tug as he tries to get a better view of what's going on in the back.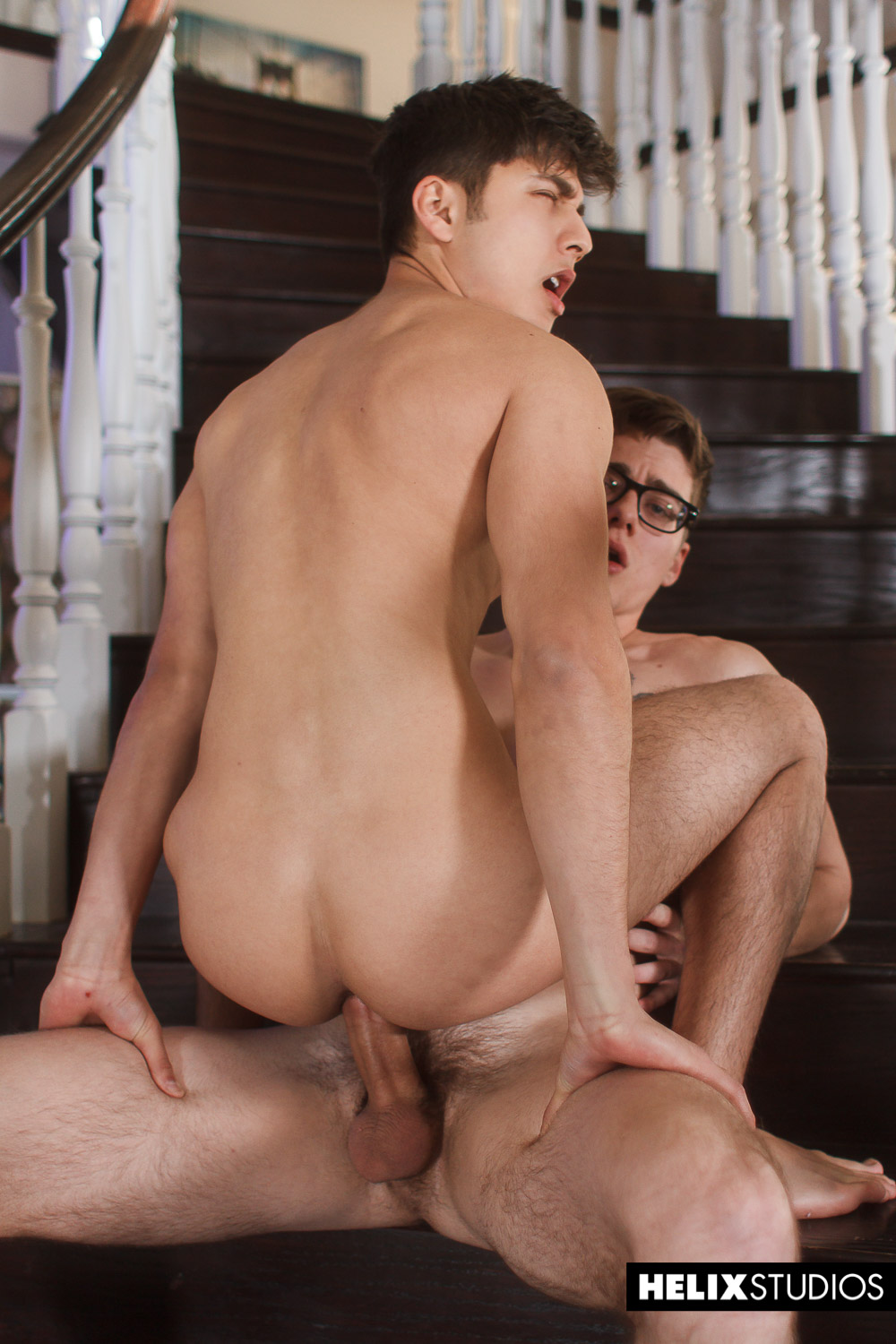 And they finish off with a change of pace – the scene's designated top sitting back while his partner bottoms out on this particular brand of stair rod. Both Blake's and Angel's expressions here being all we need to tell us why there's no holding back the applause when the two of them get together.
So even though it might be time to say au revoir, we're delighted that these two delivered handsomely when they had the chance to step up to the plate!