Episode one, Garrett Kinsley, two Jacob Hansen, now for episode three of Helix Studios Today…Josh Brady.
Speaking of epic trios, In this podcast Josh talks about his most memorable three-way, which was also an award winning DP scene. Go ahead and take a look, it's called 'Double Or Nothing'.
Over the past six years Josh has gone from overworked Go-Go Boy to a relaxed top star with Helix Studios. From the secret of the cum shots you see on screen to Josh's future plans, this Southern Californian has all the details! Like, what does Josh do to help keep Helix's new talent hard and happy?
This interview was recorded on set, so right after we finished this podcast Josh was off to top Jeremy Hall in Jeremy's first scene…what a job!
And just wait until you meet Jeremy Hall (below)! Not only does he have a tight gymnast body, but an infectious personality and a fascinating backstory. Jeremy's podcast will drop when his first scene with Josh premieres in the next few weeks…be on the lookout, you won't want to miss it!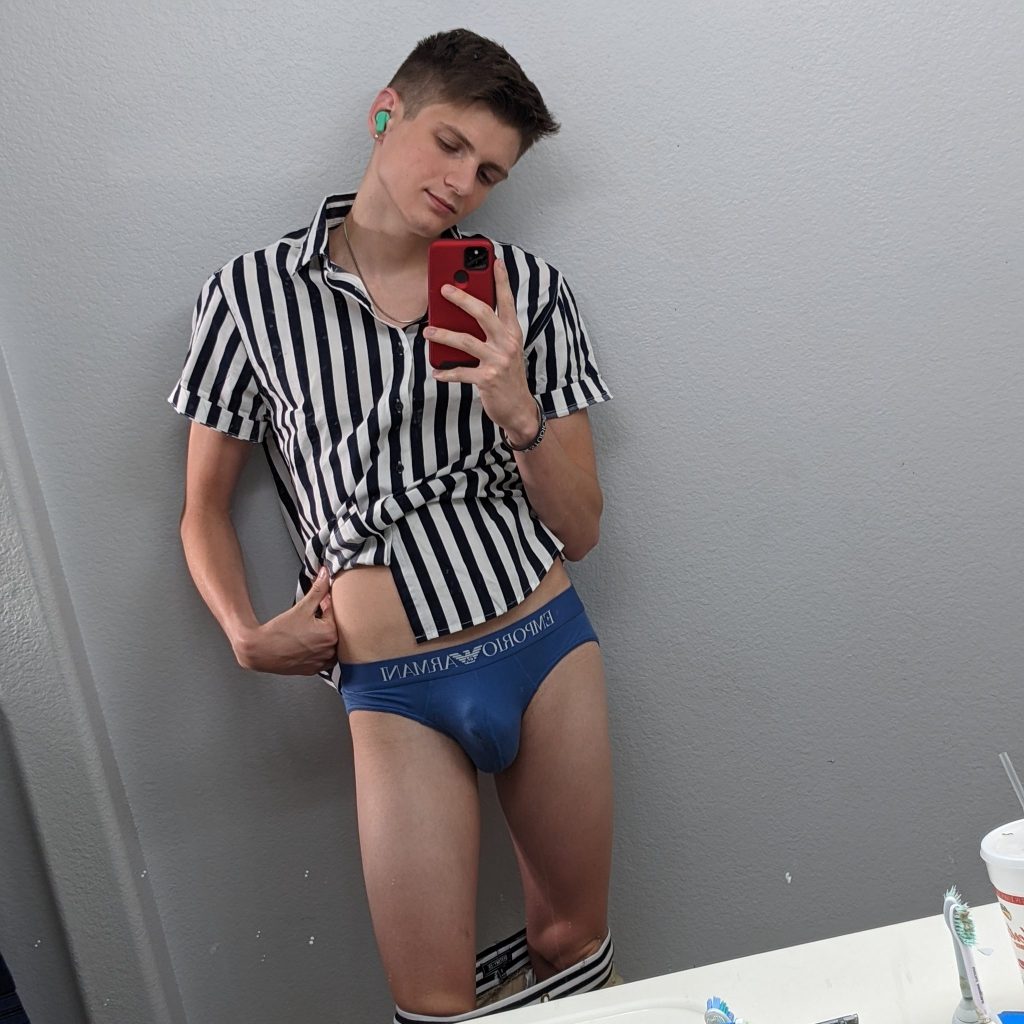 To get a "safe for work" taste of Josh and many of the other hot men of Helix, check out the Helix YouTube channel: Helix Studios TV
Be sure and follow Josh on Twitter: @JoshBradyXXX
Next week in Episode Four we go deep with Travis Stevens and you won't believe where that conversation goes!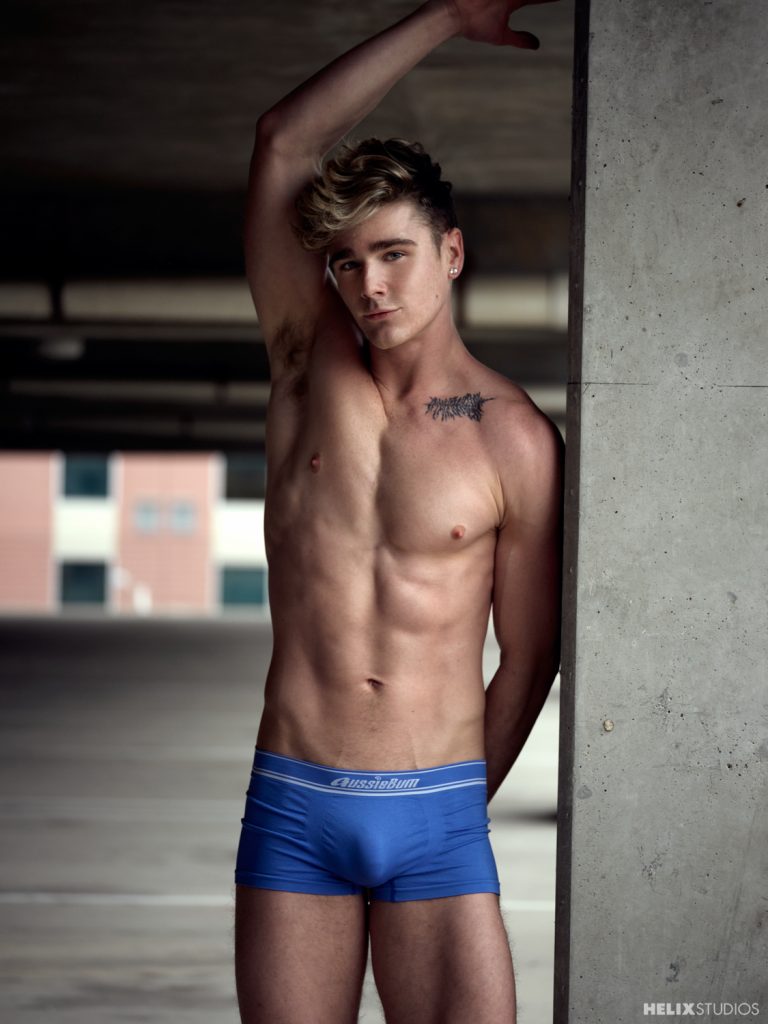 Travis is also on Twitter: @travisstevenz
Your comments and suggestions always more than welcome! As are your questions 😉
What more would you like to know about the real life behind the scenes story of Helix and what would you like me to ask the Helix models? Almost nothing is off limits! With Helix Studios Today you get more of the models you want on your own time, in your own home, in their own words.
If you're new to Helix, you'll find stunning gay adult erotic entertainment, but also a lot more as the Helix stars explore young gay life and love. Have you seen their Amazon Prime Channel? It's a great way to get a Safe For Work taste of Josh's and many of the other men of Helix. Season Two of the anthology series 'Helix Studios Presents' is now available.