Superstar jock hunk Blake Mitchell has a few physical traits that make him instantly recognizable – such as his well-developed body, lion tattoo and his hole-stretching cock. But the item that's probably his trademark is the glasses he can be seen wearing in 99% of his scenes. We've selected a few that feature this gorgeous young man making a real spectacle of himself.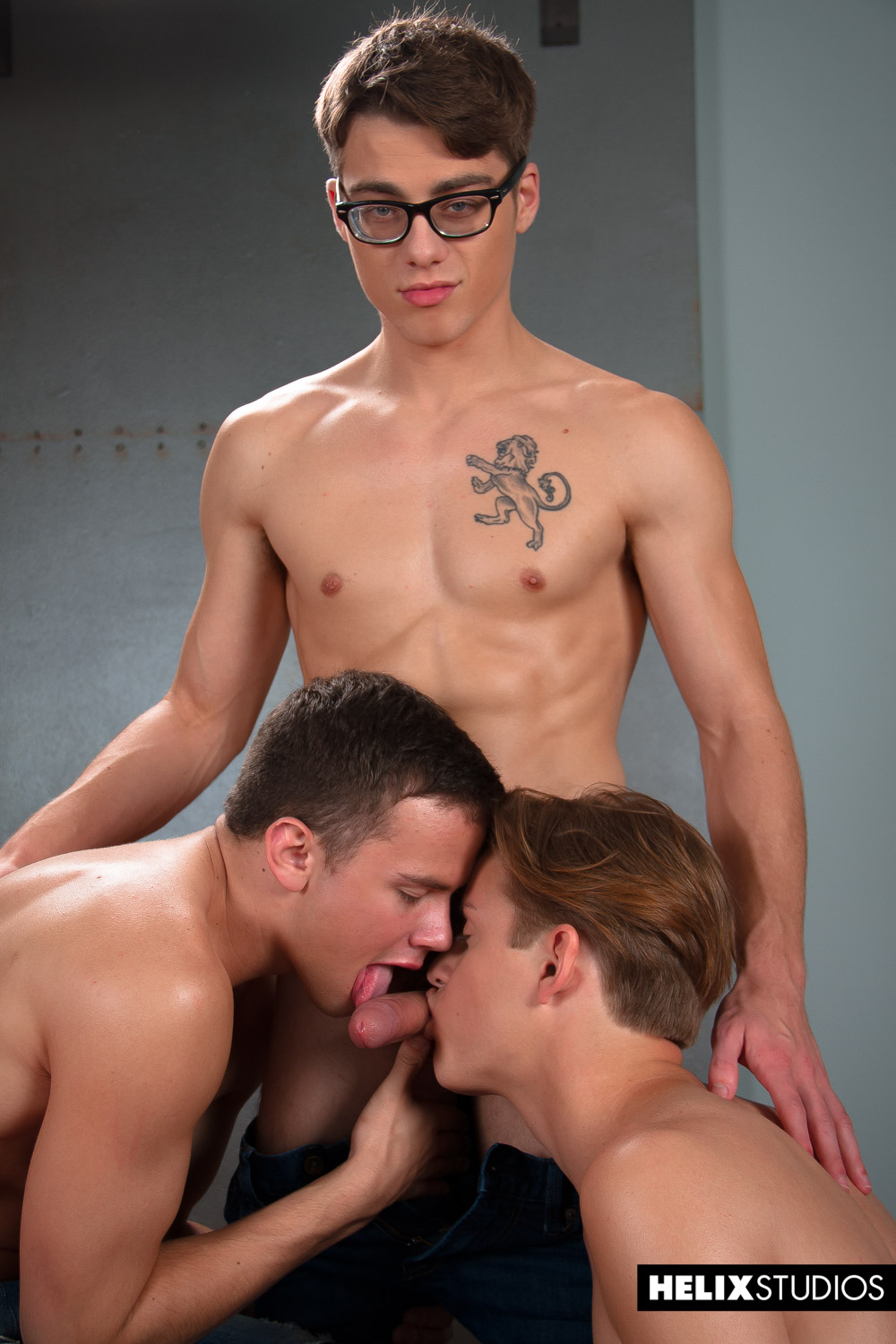 Blake is well-known for his sardonic sense of humor and the ability to give off a sexy smirk at a moment's notice. Here we seen his oversize schlong being serviced by 2 greedy twinks at once – Logan Cross and Wes Campbell – in hot 3 way scene Stuffed. 3 certainly doesn't seem to be a crowd in this pic!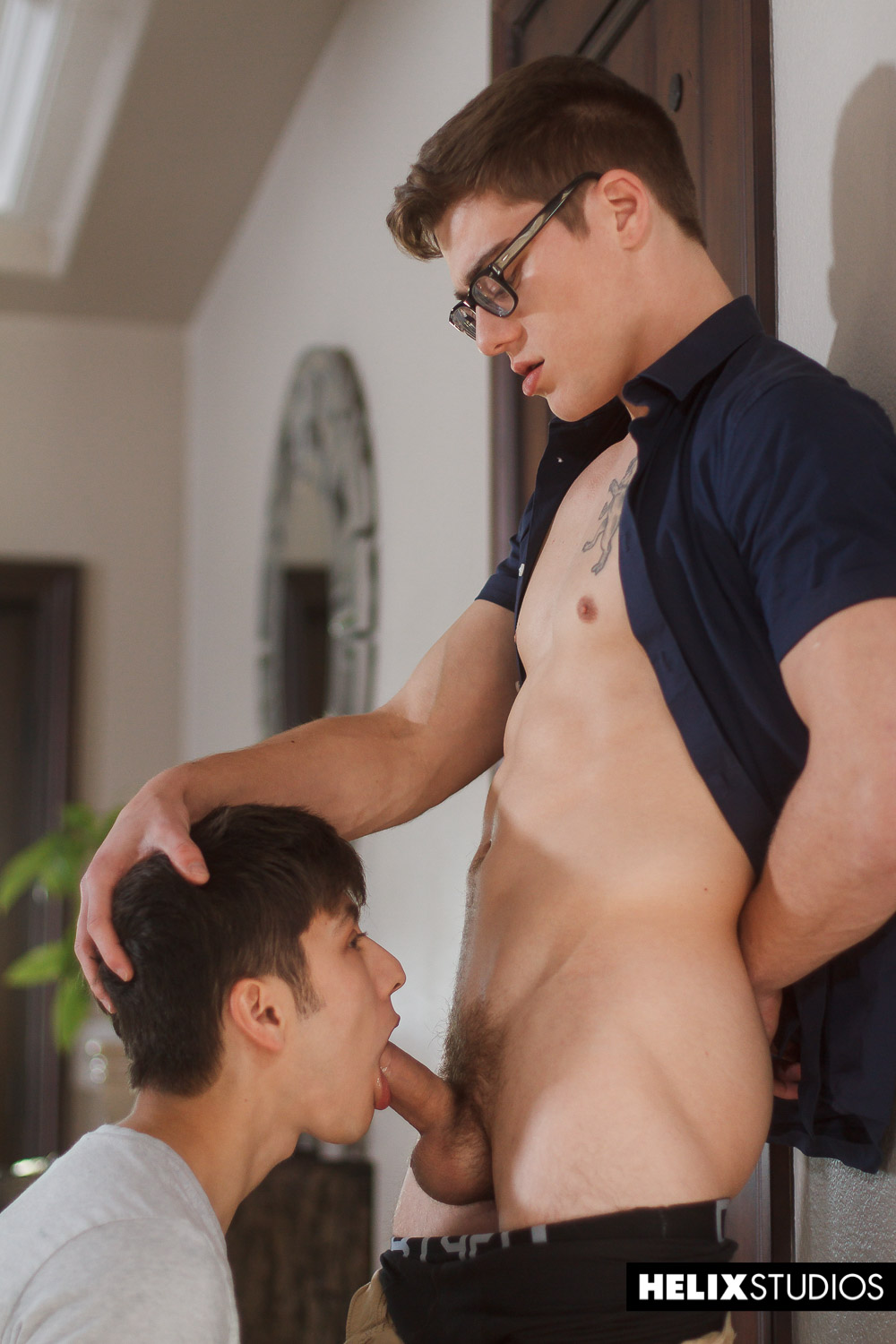 And here's one of the 2018's breakout star's – Angel Rivera – living up to his reputation as an expert cocksucker as he feasts on Blake's engorged penis in In-Store Pick Up. Looks like the guys couldn't even wait long enough to take off all their clothes before getting started on this scene – and who can blame them!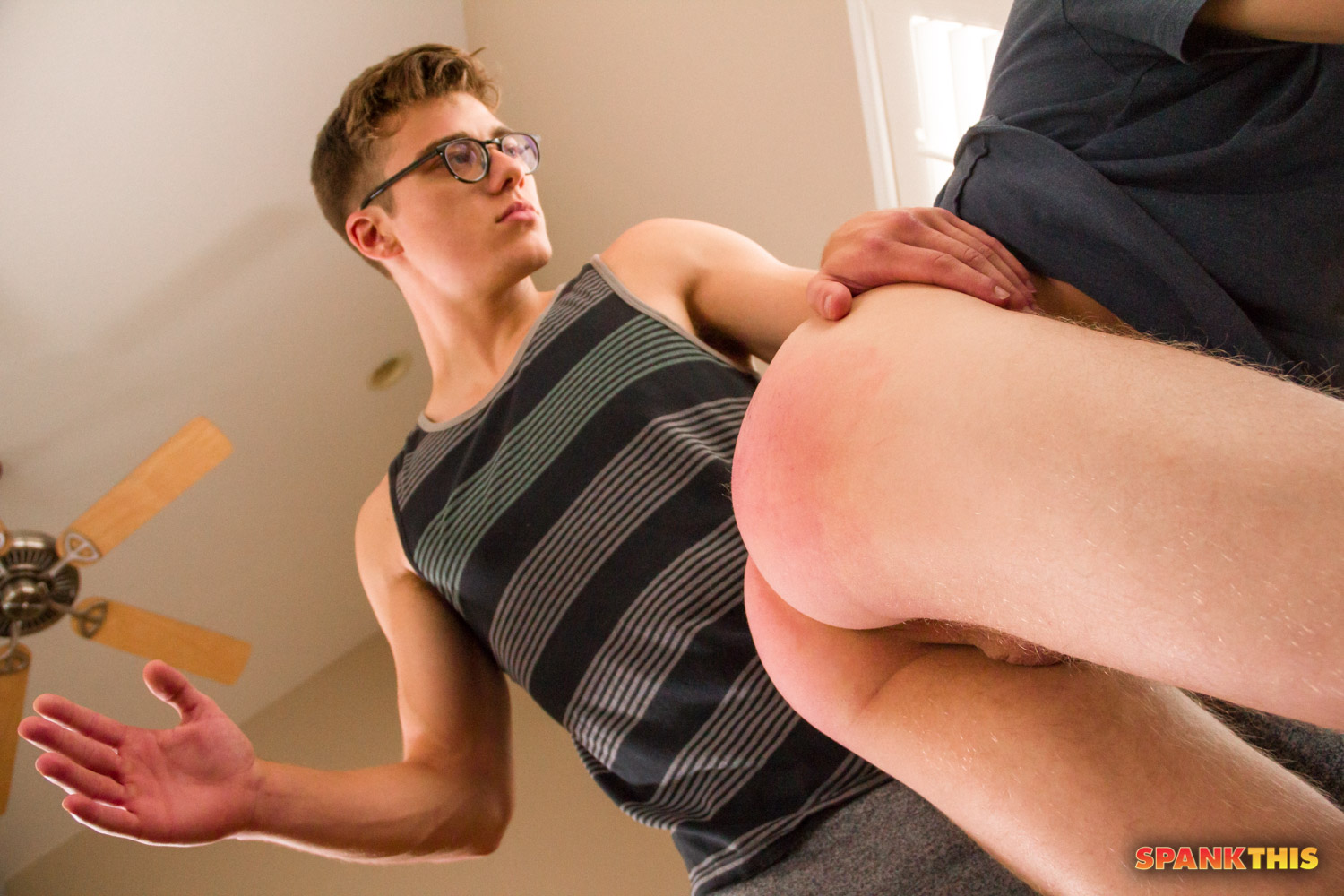 Blake's also become one of the 'go to' tops over at Helix's sister site devoted to keeping naughty young men in line – Spank This. Here we see Blake administering his warm-handed discipline to yet another twink booty in the scene Heavy Handed. (Adam Hunt being the unlucky guy whose pert behind needs to be taught a lesson).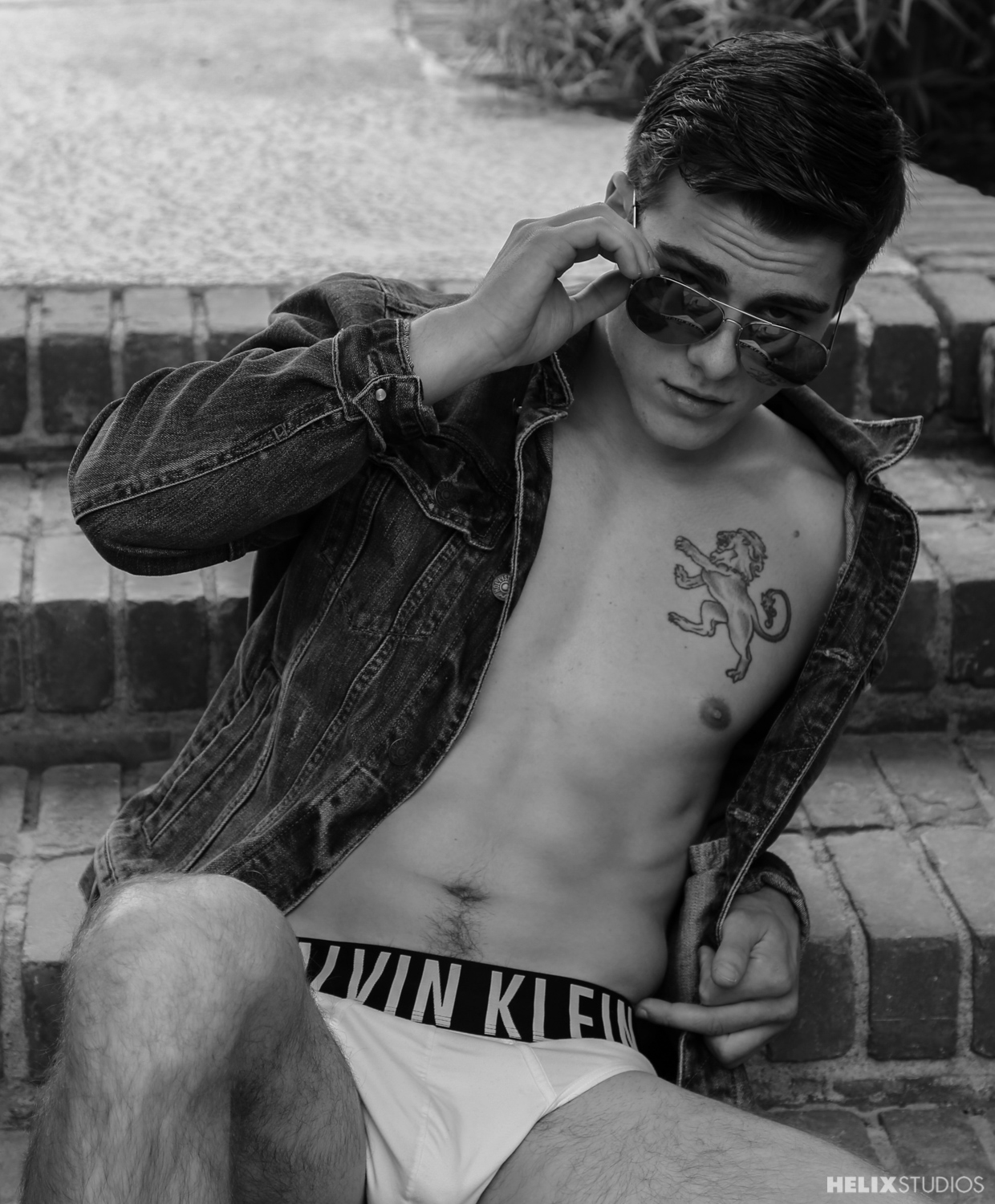 And of course, when you look as hot as Blake, it's not just regular glasses that you can wear in a sexy manner. As shown in this pic from scorching hot photoshoot Dressed for Success. If he hadn't embarked on a career in adult entertainment a few years ago, by the looks of this image Blake could certainly have made the grade for Abercrombie & Fitch.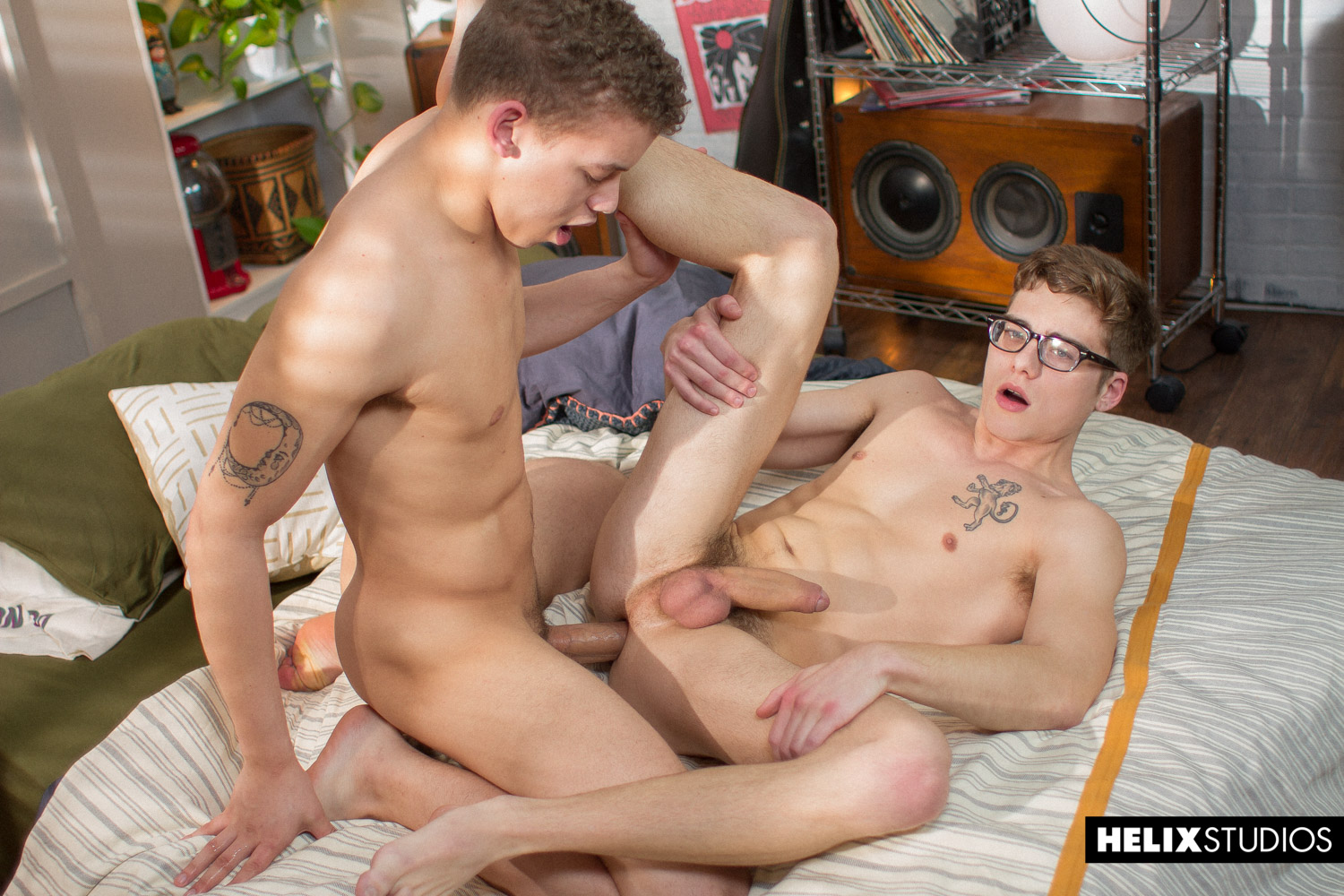 While obviously best-known as a dominant top with the kind of proportions and stamina that twink bottom boys love, Blake will occasionally take a cock in his own ass for the right guy. Looks like Corbin Colby – here seen giving it to Blake in muscle jock flip scene Protein – is able to fit the bill with his own impressively-sized weapon.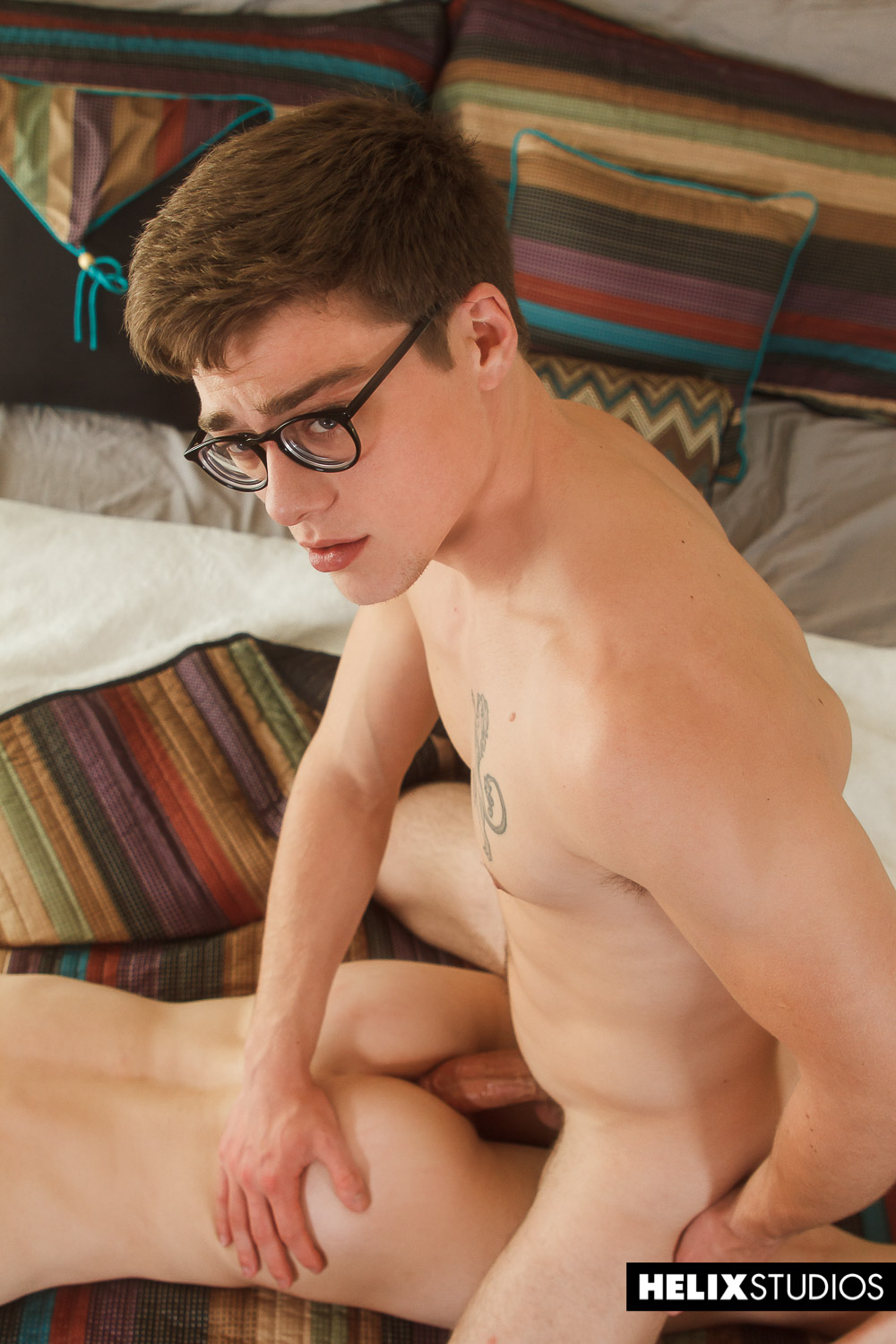 But we all know that Blake really excels when he's ramming home his advantage into a cute young thing with a tight ass and an insatiable appetite. That role being filled by adorable funster Leo Frost in this image taken from long-running fan favorite series #Helix – Blake Mitchell and Leo Frost. Unusually – at a fan's request – Blake actually gets spanked a little himself in this scene. Normal service is soon resumed, however, culminating in the type of sizzling jock on twink action we can see here.
We hope you enjoyed this selection of images – though admittedly, you may have had to take your eyes from other body parts in order to focus on Blake's glasses… Enjoy!