Long term favorite twink legend Andy Taylor has certainly been busy since his return to porn a few months back. One recent outing – Blazing Bareback, co-starring one of last year's brightest new stars, Angel Rivera – is his fifth scene in a little over 2 months. Not that his legion of fans will be complaining, of course! Here's an overview of this hot flip scene between these 2 twink porn superstars.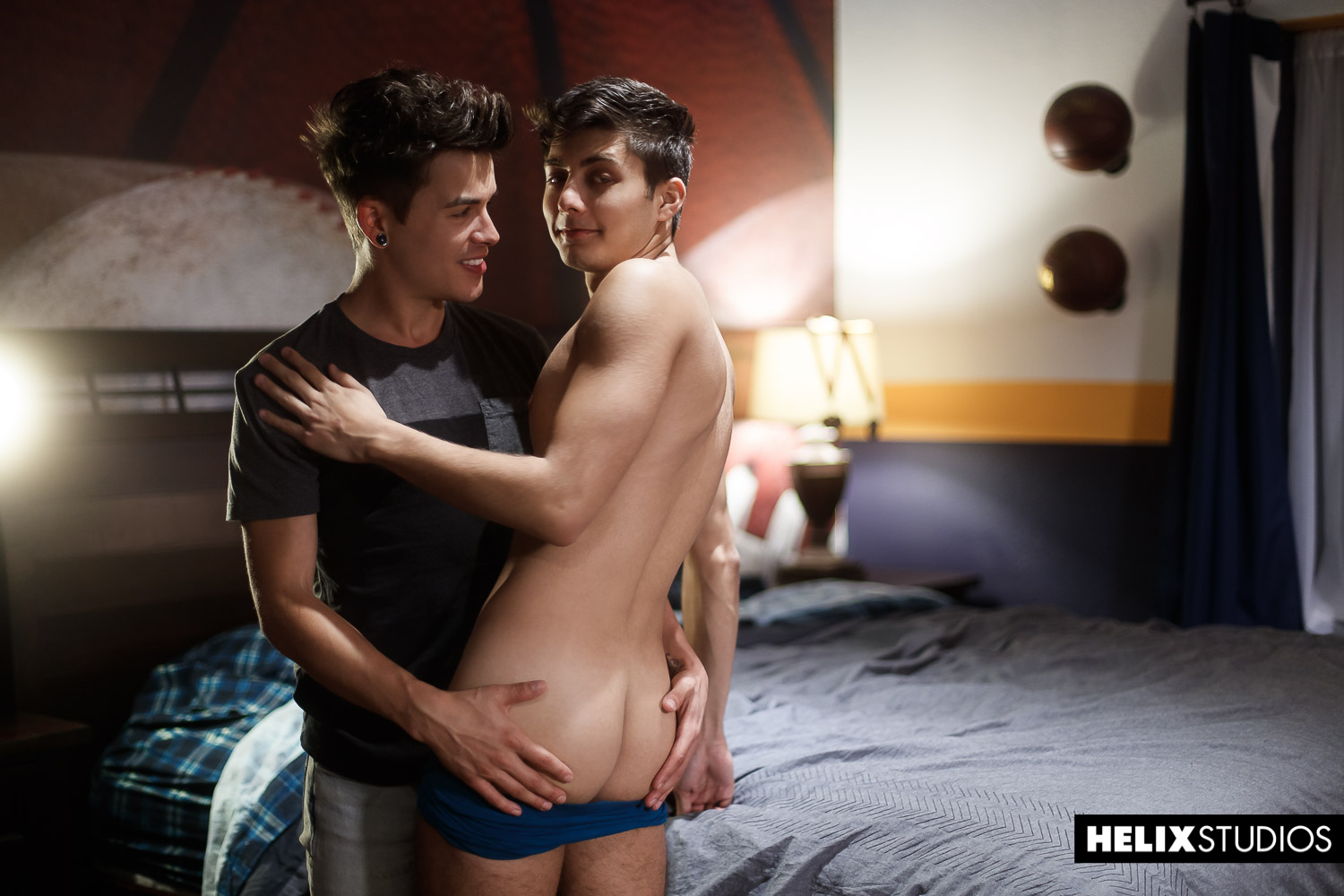 You might not realize at first glance, but both of these dark-haired pups are from the Southern states – each of them well-versed in the traditional gentlemanly behavior and charm that never goes out of fashion. Here we see the more experienced Andy helping young funster Angel get to grips with how best to utilize his assets.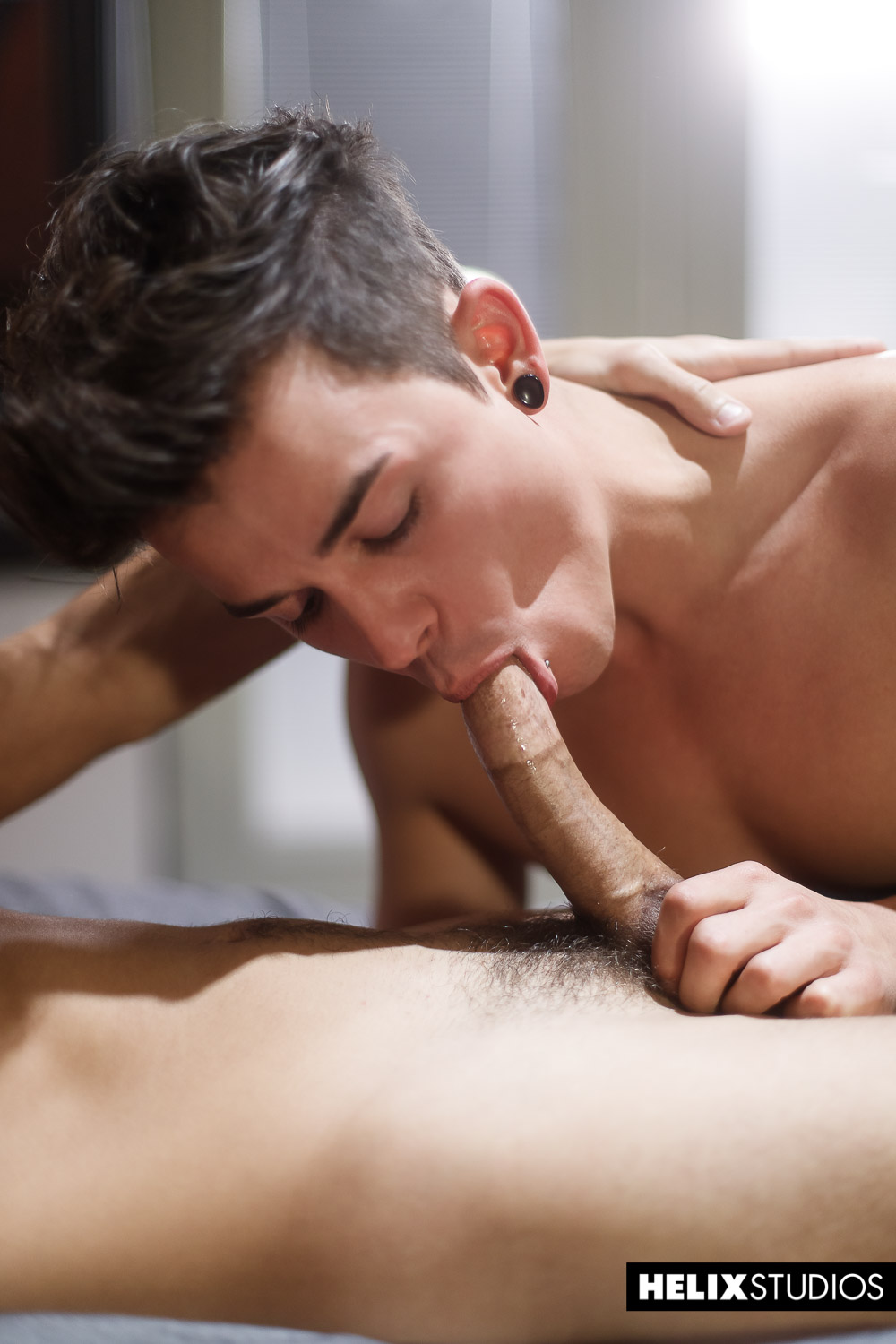 And here's Andy getting right on down to the business at hand. Angel's laid-back demeanor might make some people wonder if he's really suited to the role he's chosen. But as we can see from the intense look of concentration on Andy's face, once Angel rises to the challenge in front of him, his cocksure swagger is a match for anyone.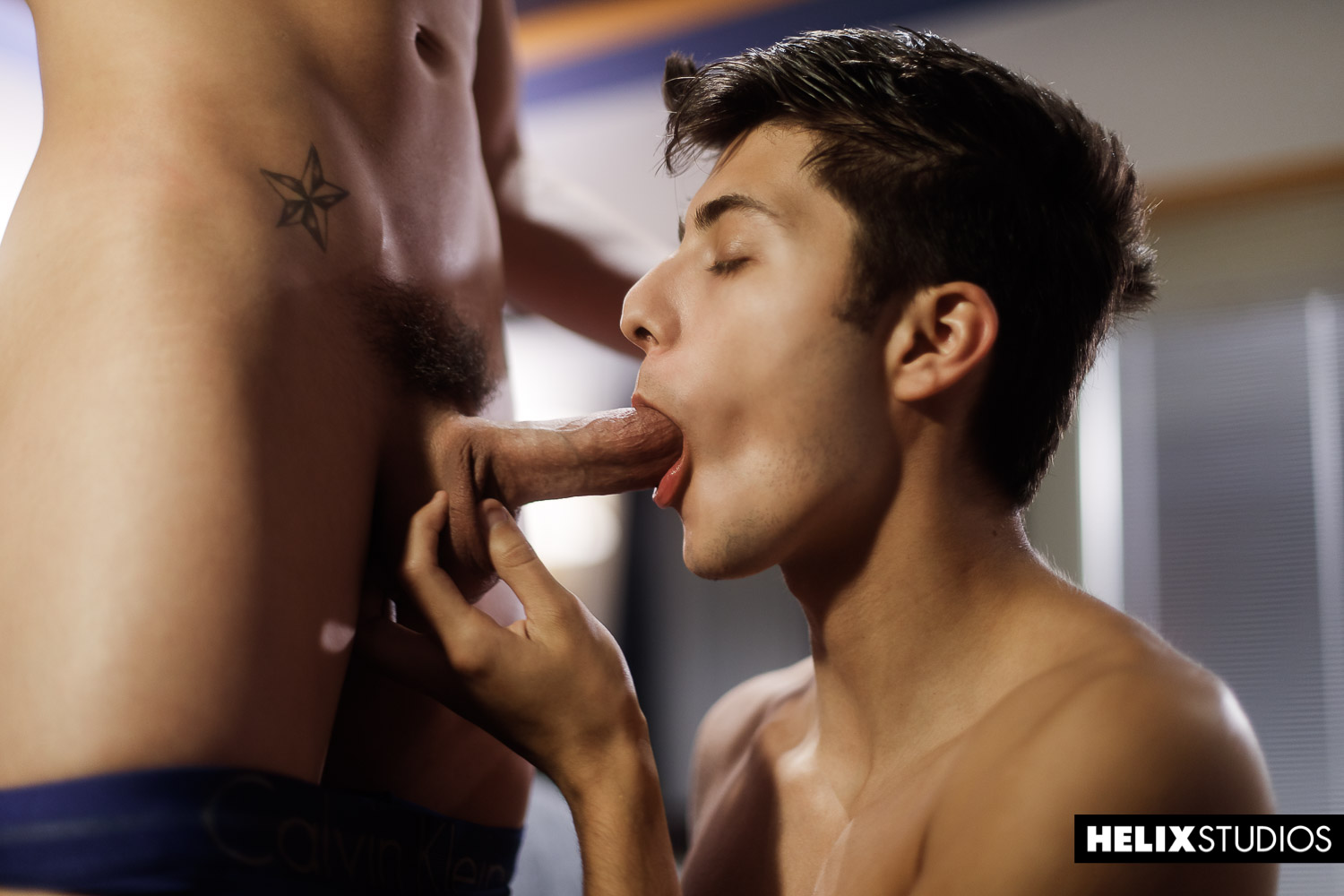 We're all aware of the good use that Andy's silver tongue has been put to over the years, but here's Angel showing that he too can trade blows with the best of them. With such a level of focus on display here, it's no surprise that people will be describing this as a jaw-dropping performance from both our twink titans.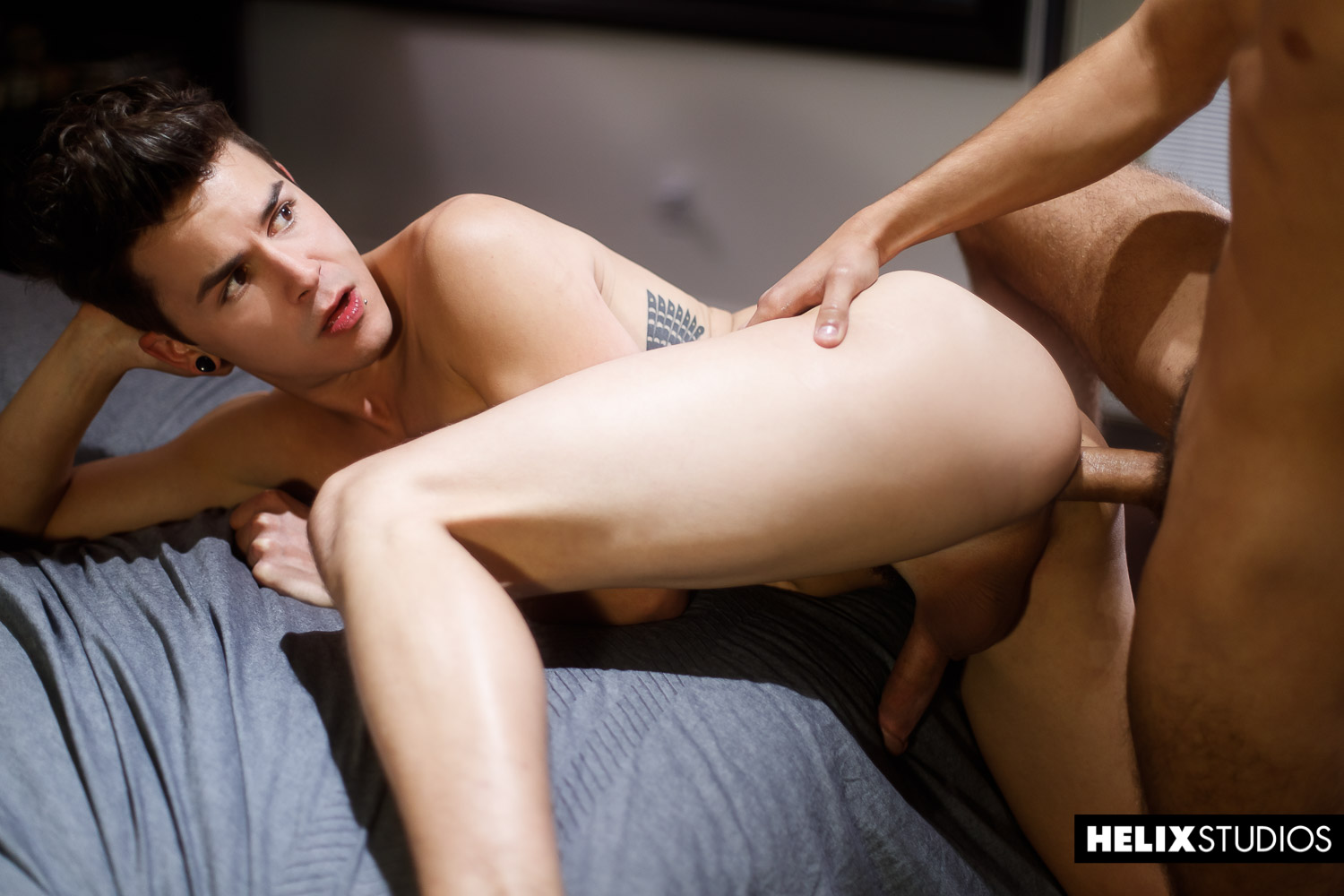 And as if to reinforce his position among the best the porn world has to offer, Angel now takes things one step further – ramming his point home in such a way that Andy can only stare in admiration at what he's witnessing. This truly is a matchup of greats that has set the screen sizzling at the hands of these 2 masters of the craft.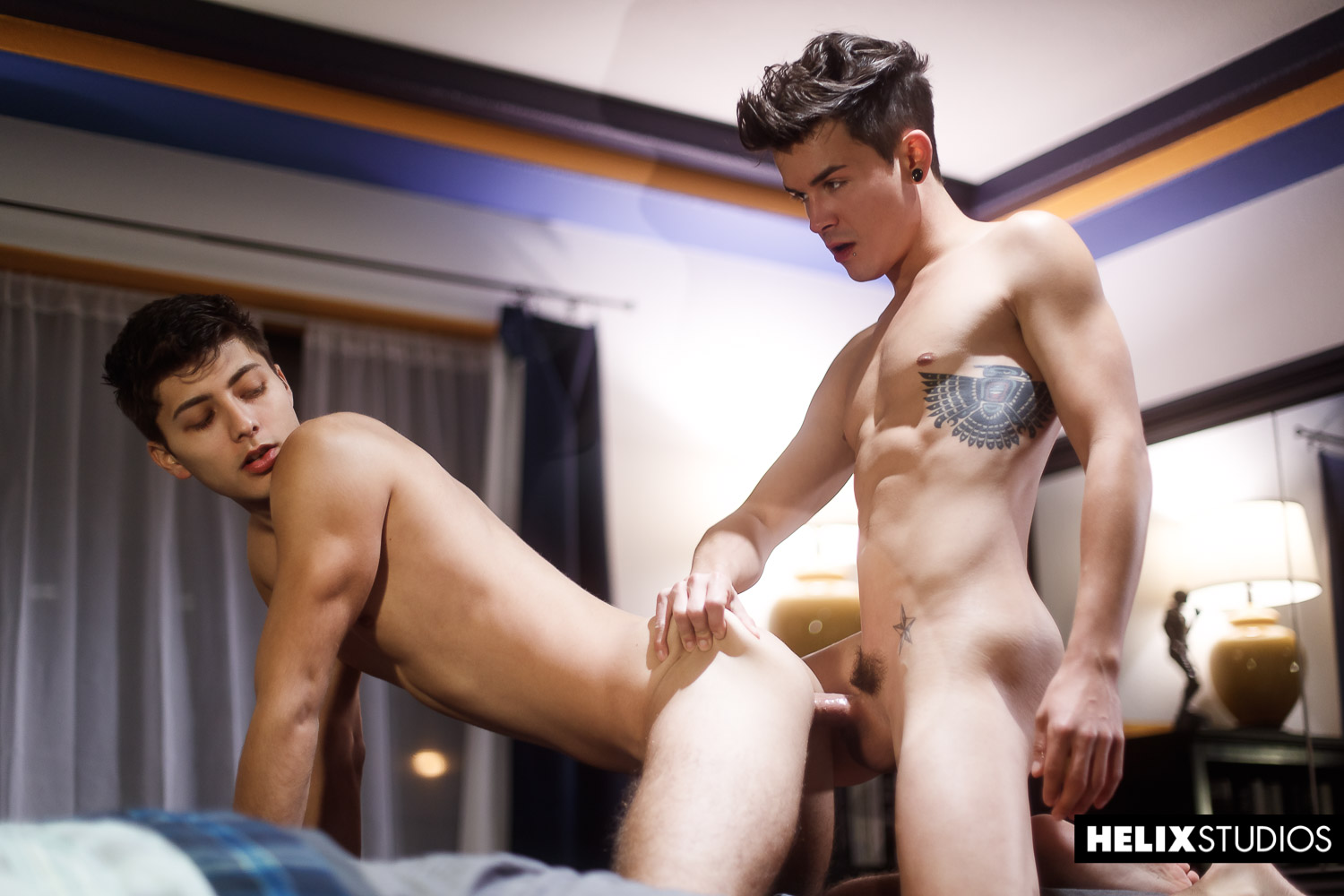 But you can't keep an experienced hand like Andy down for long. Here we see him take the reins again, for the time being at least asserting his dominance over his young counterpart. Angel certainly isn't resting on his laurels, but just for the moment he's going to have to allow his more experienced partner to be in the driving seat.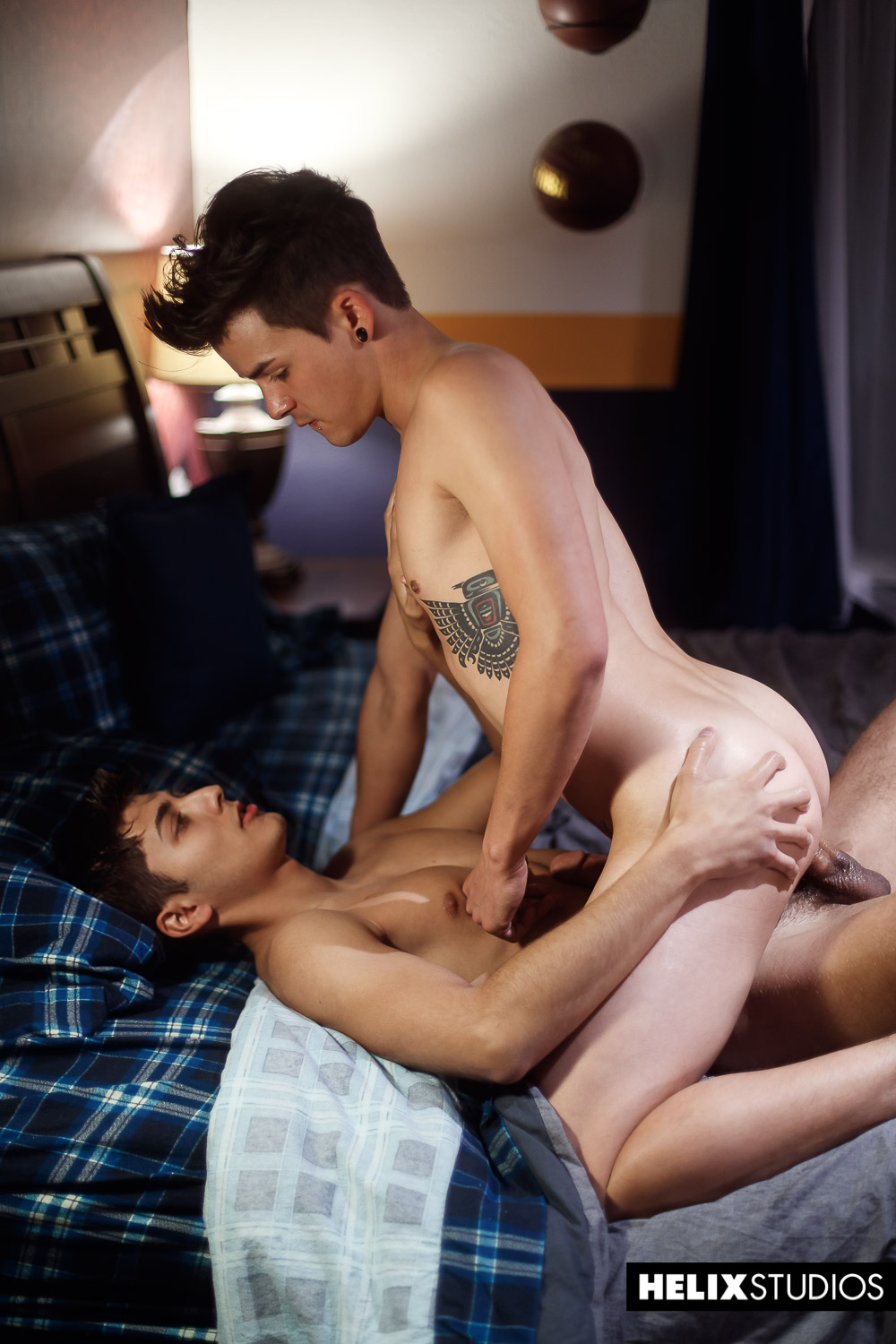 But there's one last switch around that lets us not only see Andy's best side, we also get to experience a smoldering look of lust from an almost-satiated Angel. You have to hand it to him, he's certainly grasped the opportunity to thrust himself into the limelight – not exactly outshining, but certainly matching the dazzling brilliance of the partner he's been working with.
If we were marking the scene, we'd have to award it as a draw – both Andy and Angel mixing it up and hitting exactly the right notes throughout.