Buff and Bulging Blake is Back!
In this scene with Latin lover Angel Rivera, Blake finds exactly what he's looking for while shopping at the Mall. Once he manages to pick up Rivera, the two barely make it back to Blake's before completely disrobing and pawing at each other's meat.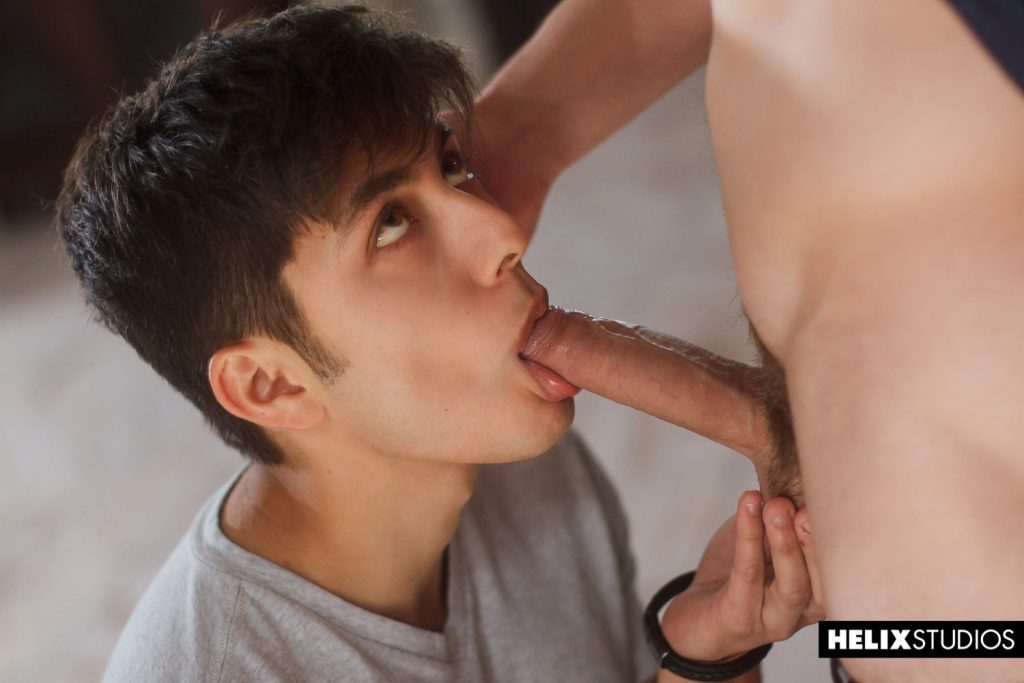 "The lust filled Latin gulps and gags on Mitchell's massive member," says the scene description. It's no wonder this duo cannot even make it up the stairs to the bedroom before entering the throws of passion. When you see how hard and fast our superstar top turns out Angel, you'll understand how some things just can't wait.
When landing on this porn's page, you'll read this sentence, "Mr. Mitchell makes Angel say pretty please, then bulldozes his big bareback bone inside the boy's hungry butt." WHENEVER Blake asserts his dominance, you know it's going to be a good time.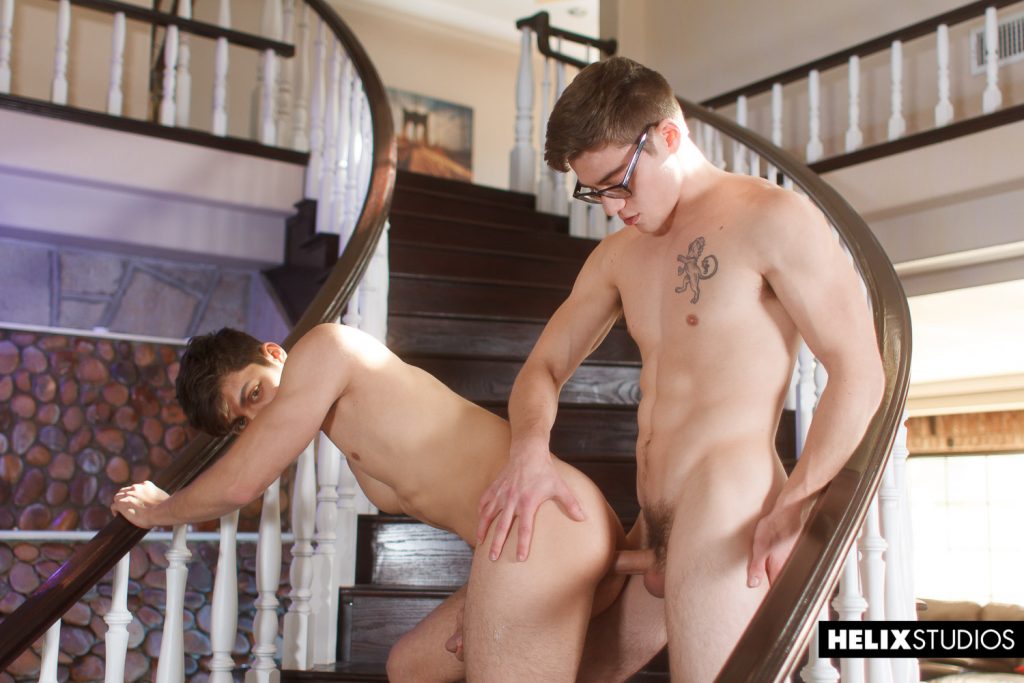 Angel, a great and hung top in his own right, readily submits. Between the pure power of Mitchell's meat pole, and the star-struck look in Angel's eyes, who could blame him for relinquishing all his power?
Rivera is a more recent (and really fucking welcome) member to the Helix family. While Blake has recently returned after a personal sabbatical. But, this blogger would argue, makes these hot and steamy scenes all the more magical: Fresh meat to the mansion that fantasize about Blake's legendary length. Their eyes go wider, their hearts thump louder, and their cocks get so much harder. Blake is every model's fantasy scene partner. It is amazing to watch as Angel's dream of getting railed by this God of Sex comes true.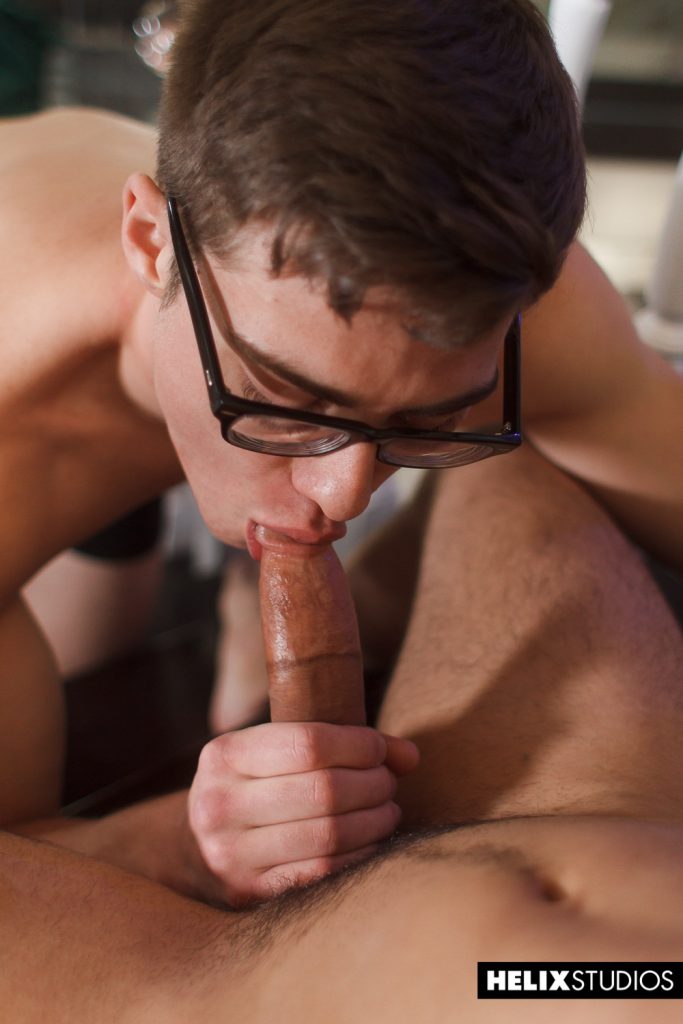 In-Store Pick-up is all the best of Helix: Fresh faced Angel Rivera paired with classic Hunk Mitchell, filmed with stunning dimension at Helix's new home. And speaking of home, it's so good to have Blake back where he belongs: Fucking tight asses on camera with Helix studios.