"Personally, I'm not going to turn down any Helix model." Cole Claire opens up about finding himself through Helix.
Not everything is bigger in Texas. Cole Claire comes in at a small 5'5, 120 pounds soaking wet. But boy, can this emo-evoking sexpot take a pounding. And now, he's up for 3 Grabby nominations. One of them is for a beautifully aggressive scene with Blake Mitchell.
"We decided for Blake to lift me." Claire says about Mitchell's stunning return scene, Dickin' of the Sea. "On the very first take, he just stood up and we went for it. That was the final cut that made the scene."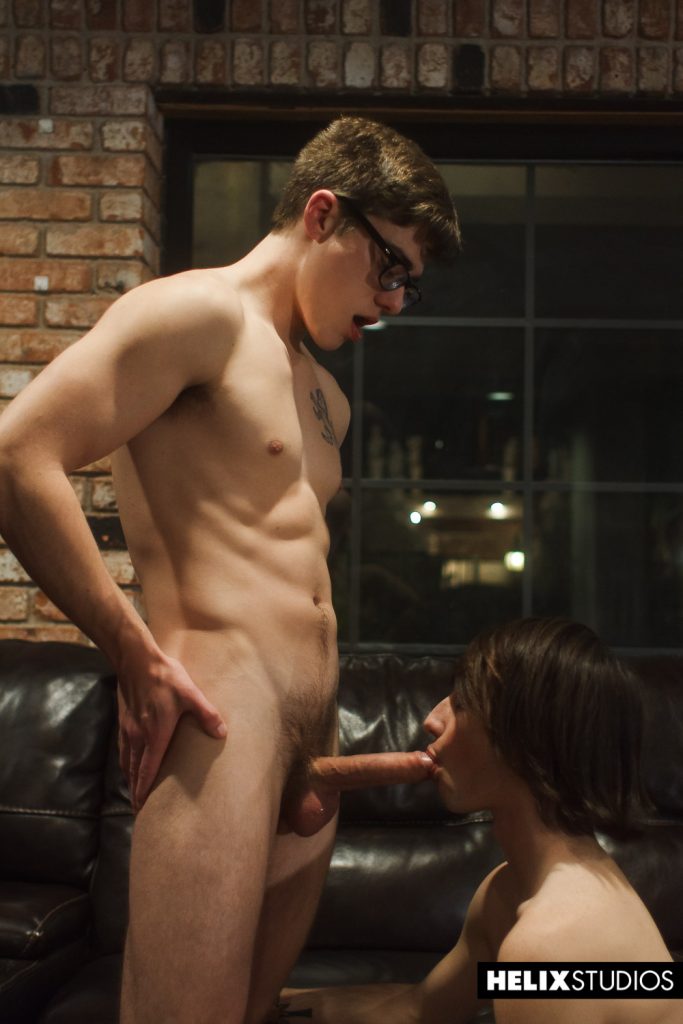 Cole's scene with Blake is a highlight in his still-fresh career with Helix. (Claire joined Helix in August of last year.) Growing up in East Texas, this versatile twink only dreamed of joining the Studio's gang of studs. "My parents found Helix porn on my computer in Sixth grade," he reminisces with a charmingly mortified laugh.
Though things are copacetic between son and family now, Cole's parents were not the most accepting when he first came out. His outlook bleak, Cole found solace in boyfriend (and former Helix star) Zach Taylor.
"He was my first boyfriend ever, really, that was anything meaningful or serious in any way," explains Cole. Tired of the long distance, Taylor gave him an ultimatum: Move to California to be with him or they would break up. The choice was obvious for Cole. "I quit my job that night, dropped out of school, and move to California the next day. That was the turning point for my parents."
Seeing Cole live his life, his parents began to accept who he is. Getting to work with Helix, he said, really helped him find his freedom. "I don't think I'd be able to live on my own the way I do without taking the leap and doing porn," Cole said of his sexual liberation.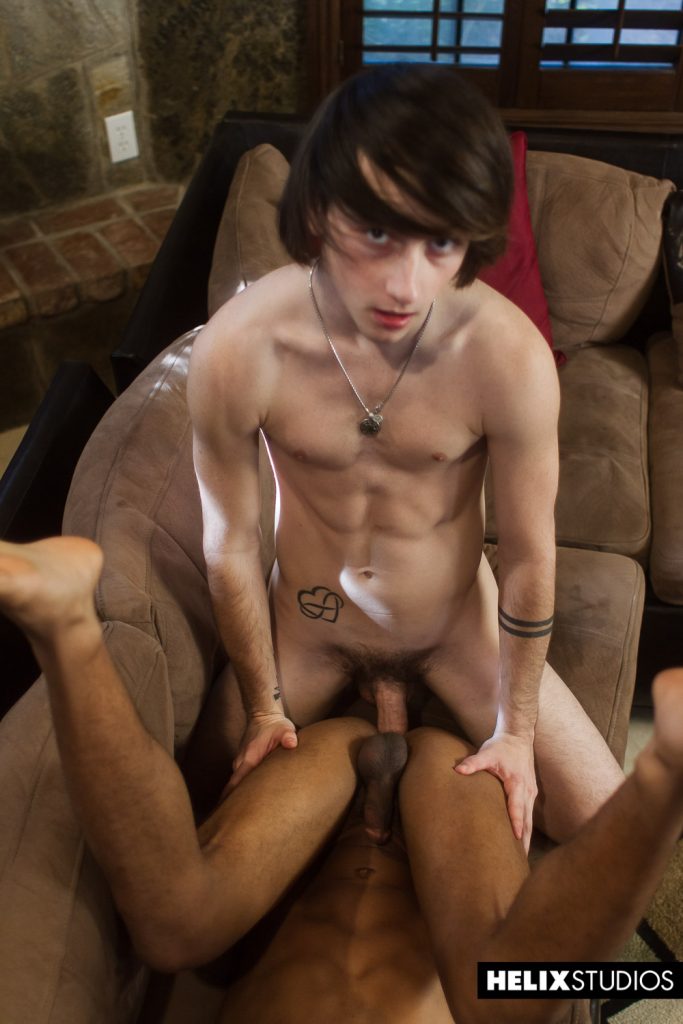 And boy, does Helix let Cole explore his kinky side. Especially spanking. He could do a month of just those scenes, and he'd be a happy boy. As for his other Kinks, Cole cannot pick just one. They read like a virtual version of Santa's naughty list, if instead of naughty boys, it was naught thoughts. Cole is into everything and anything.
"Muscles in general. Choking if I'm the bottom, fisting if I'm the top…." The list goes on and on.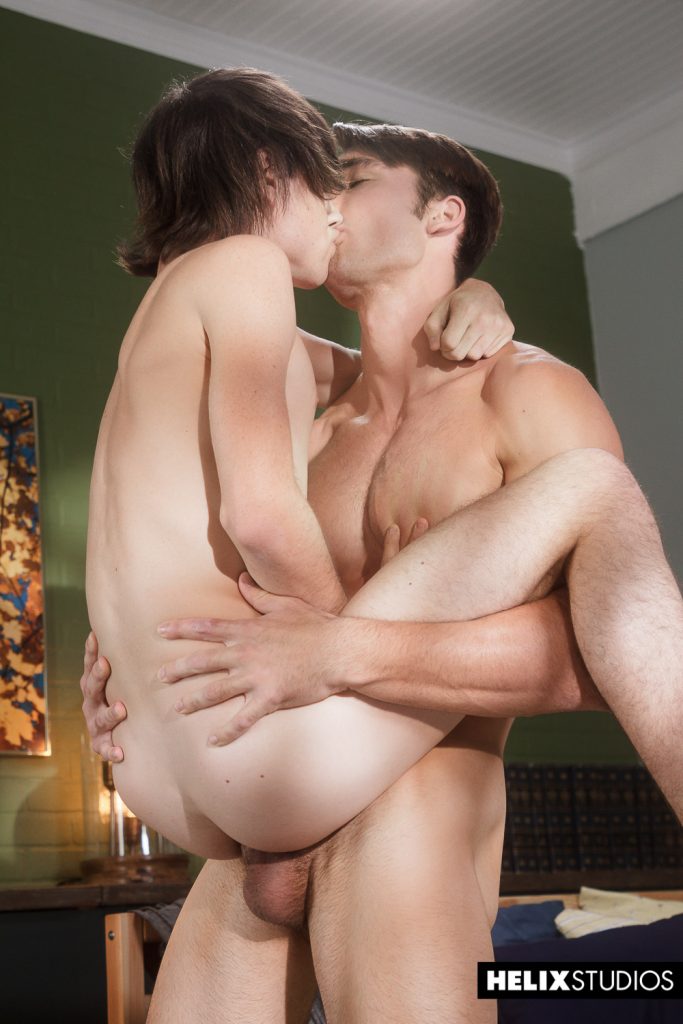 When he began camming on Chaturbate (before making the big-cock big leagues), Cole thought he had to section himself off. That there was an 'on-camera' Cole and an 'off-camera' Cole. But, thanks to Helix, Cole says, he can just be himself while getting ramrodded (or doing the ramrodding) in front of the camera.
"They just let us be who we are. And that works the best, because I don't feel like I'm playing a character when I get on set. I may up the moaning just a tad. But I don't feel like I'm playing a character anymore."