Your venerable and always-horny blog-post-host, Scott Rogers, gives you dear readers his hot take on his favorite tops. Yes, he did just write this headline in third person.
Sometimes it's their cocks. Sometimes it's their thrust and fire power. Sometimes, they just look at the camera in a way that communicates they know exactly what they're doing to the lucky bottom being manhandled underneath. Whatever the reason, tops can drive viewers wild. This list, compiled from my own opinion and chatting with some fans on Twitter, ranks the top five tops at Helix Studios.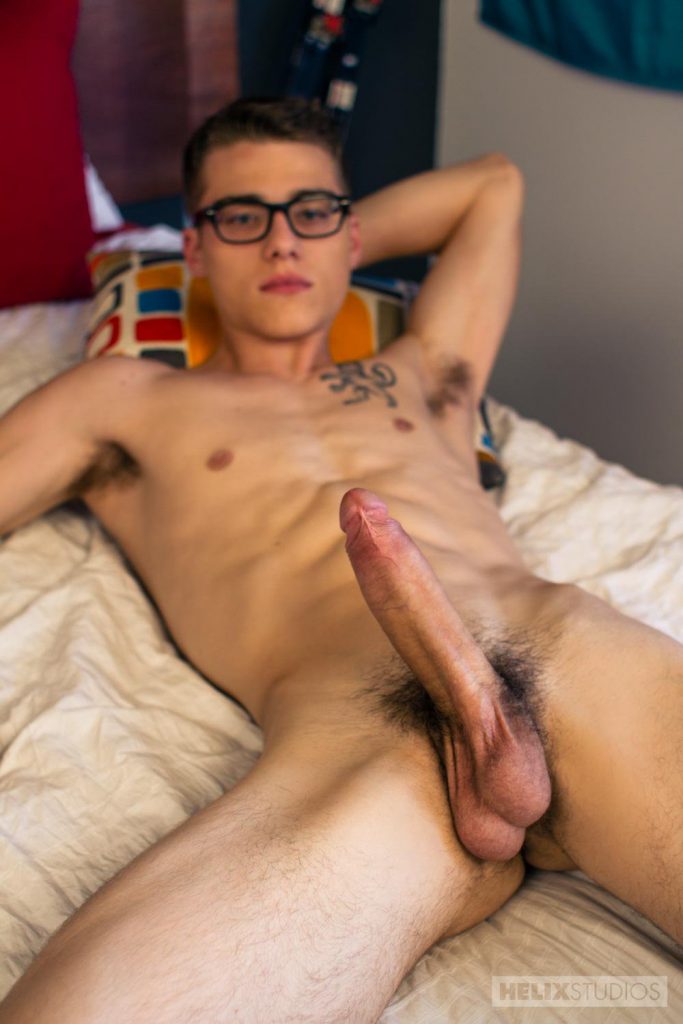 Coming in at number five on my list is a hunk that has helped define the very meaning of Helix over the last three years. It seems with every scene; this wet dream gets hunkier and hunkier. With trademark glasses that frame his smirk, a perfectly-placed pec tattoo, and his uncut monstrous manhood, Blake Mitchell is THE total package. He treats his conquests with respect, dignity, and the most tantalizing hint of aggression.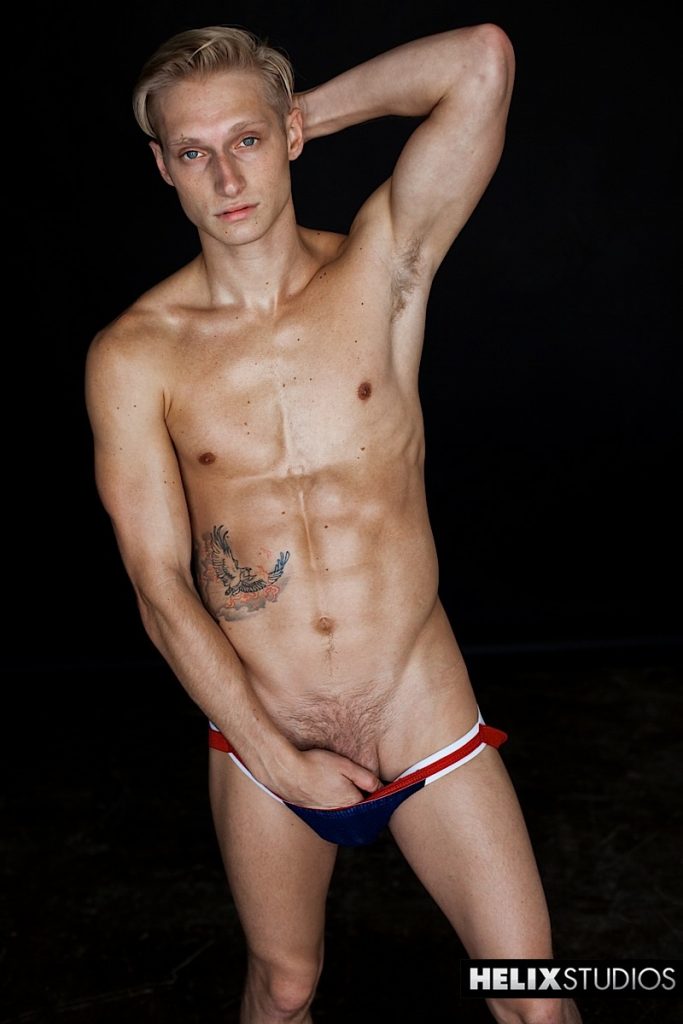 We all know this puppy-eyed blonde Adonis can be sweet and innocent. (Seriously…Adonis…he is really tall and ripped!) But Max Carter seems perfectly at home when he's in control. With a firm grip on his bottom's bod, Carter takes over every inch of the tiny twink he's breeding. Max loves to insert his juicy member into a hungry mouth, putting the boy on his knees and politely asserting dominance. Once Max is in a guy's ass, he moans with every thrust, getting closer and closer to pure ecstasy.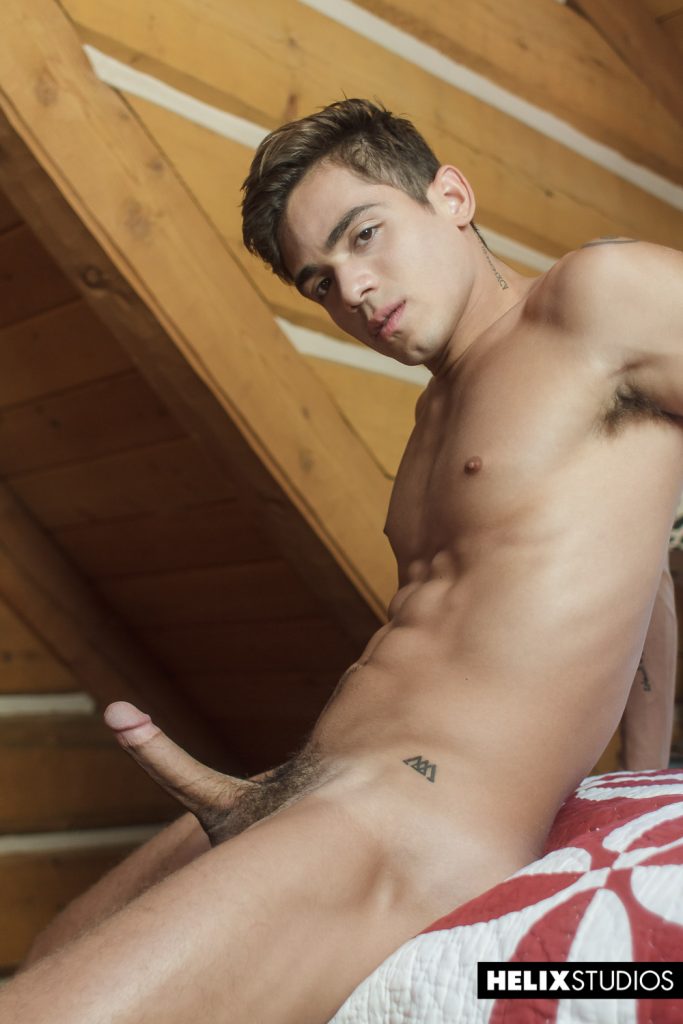 There's a timeless book I know we all had to read in middle school, called The Outsiders. Ashton Summers looks just like a Greaser stepped off the page of S. E. Hinton's bestseller. With his slicked-back black hair and perfectly at home in a leather bomber, Summers carries himself with the confidence that betrays his dangerously big dick. While the bottom pumps his pole, Summers always studies his partner, as if piercing the boy's soul to search out the perfect thing to drive him wild. Every bottom turns to putty in Ashton's hands.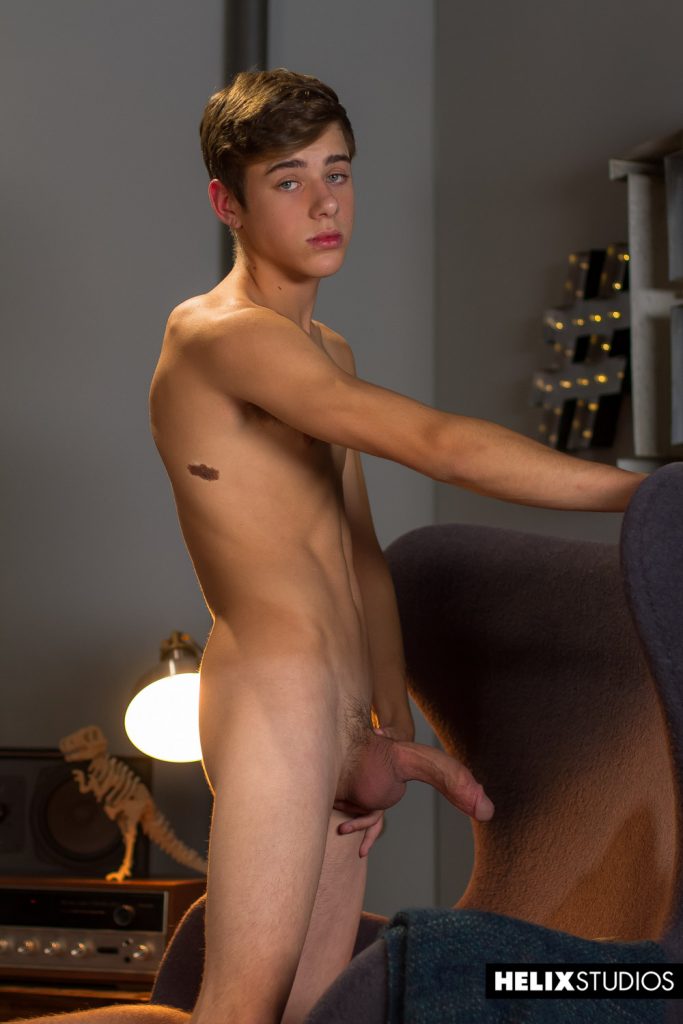 I may catch some flak for this one. People love to see this boy's hole get shredded. But hear me out on this: Joey Mills has the most magnetic cock in Helix History. His mesmerizing meat stick is unmatched, even by ones an inch or two longer. The pure thickness of this boy's schlong is scientifically proven (as scientific as a seismic orgasm can be) to hit a spot of pure euphoria on all the bottoms he pierces. I mean, just fucking LOOK AT IT.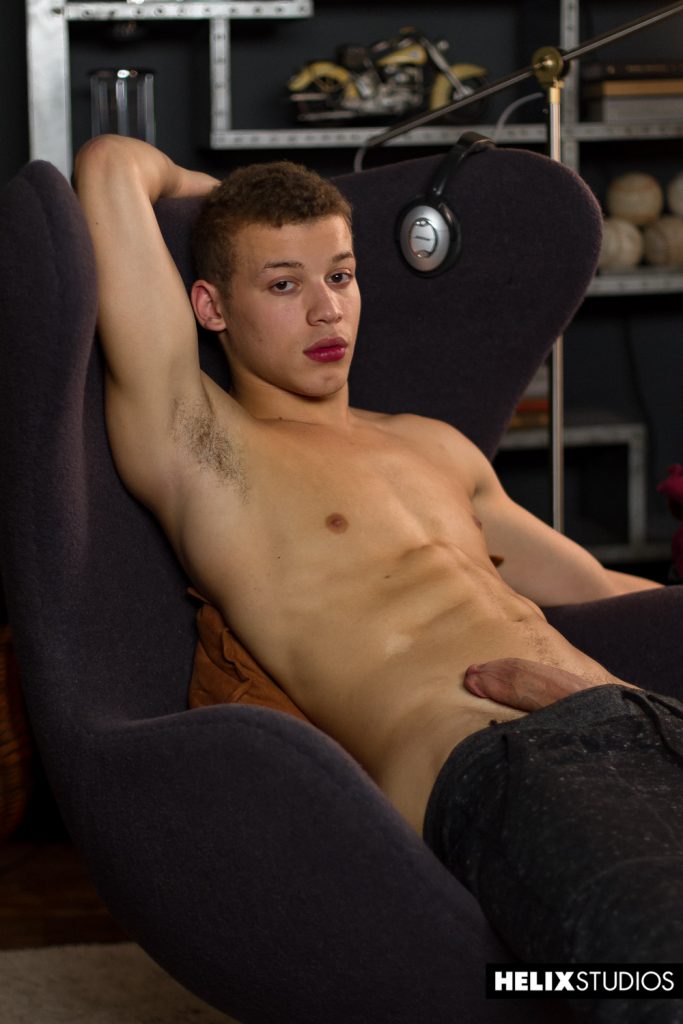 Perfectly long. Perfectly thick. It's nine, but I give Corbin Colby a ten! With each passing scene, his hair gets shorter, his body gets tighter, and…holy shit…it looks like his Beast gets bigger and bigger! The coolest thing about Corbin is that he seems totally un-phased by his fucking huge package. Others may hook their sexual liaisons by flaunting a bulge on Grindr. And sure, Corbin can out-plow even the most muscular jock. But he lets others find all that out for themselves. Corbin just stands there and watches as his bottom's eyes glaze over, deranged by a huge below-belt surprise.
Honorable Mention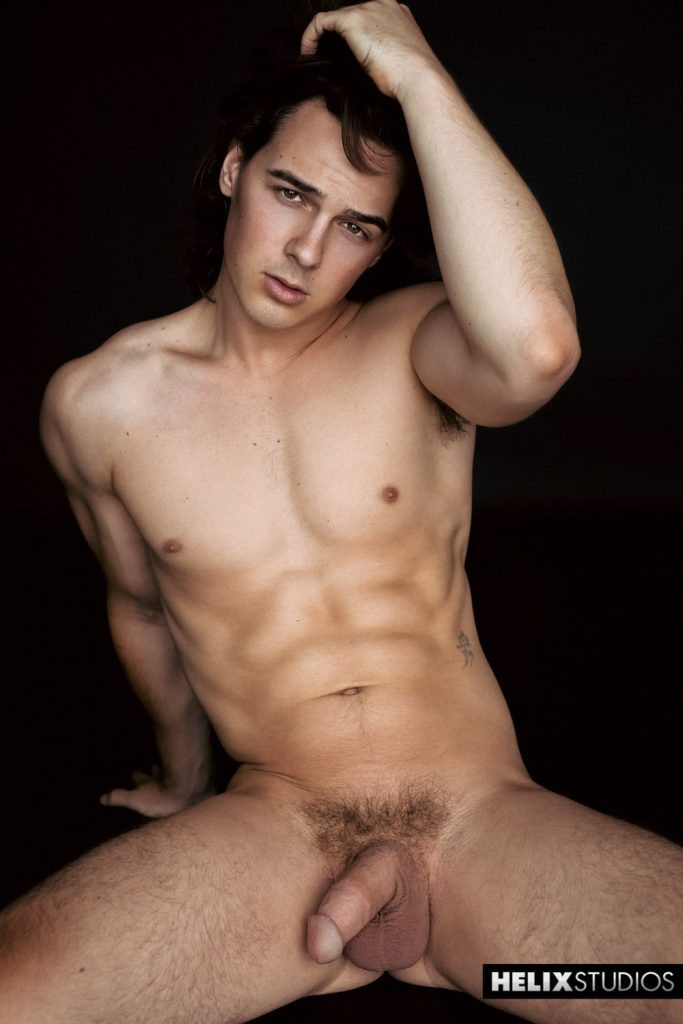 While he may no longer be an exclusive to Helix, Justin Owen is one hot top. He's another versatile guy whose 'true position' we could debate about all day, but one thing is inarguable: He is the most vocal performer to ever appear in your wet dreams. He loves to moan, grunt, and describe every. fucking. inch. of his sexual pleasure. He's like the sports announcer of porn. I LOVE LOVE LOVE a vocal performer, and Justin sends a tingle down my body straight to my cock every time. Not to mention, his perfectly fat mushroom head and what I truly believe to be some of the biggest balls I have ever seen. They are bigger than eggs, and that is a tested fact!