One thing that needs no explanation is that Silas Brooks is a dynamic performer who's proud to be a Helix exclusive! This hard driving top is more versatile than you might think!
While not the tallest in the Helix stable of hotties, Silas is big where it counts. Maybe one day a three way with Silas, Josh Brady and Travis Stevens to find out who is the biggest of them all?
While many models fly in to Helix Headquarters from all over the nation, Silas Brooks has a much shorter commute as Las Vegas is his hometown.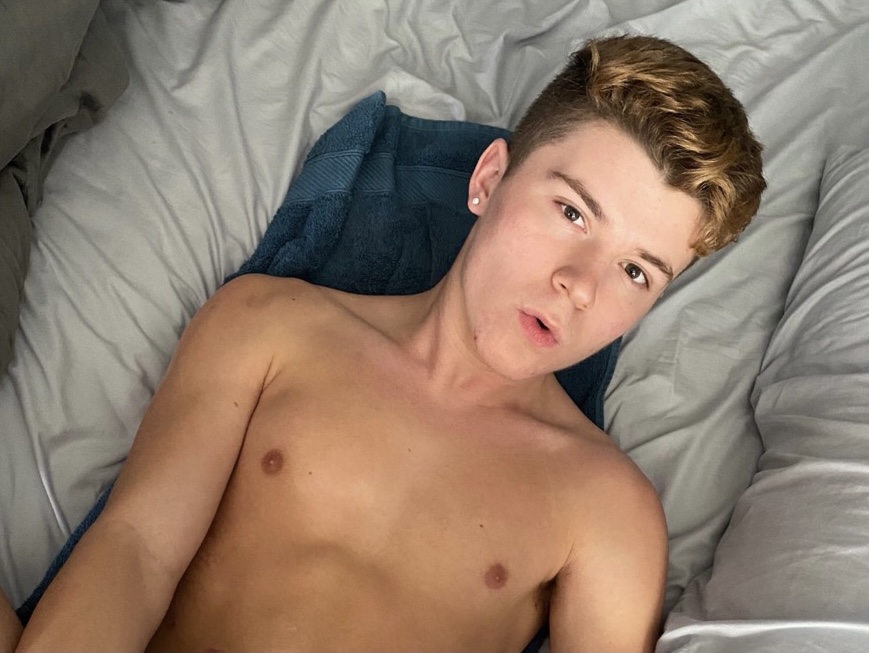 Much of the time he is even chauffeured to work in his boyfriend Max Carter's black Mercedes. Silas hasn't gotten his driver's license yet but you can bet he's got the skills to become one of gay entertainment's hottest new stars.
It's an interesting relationship dynamic, that started when Max (now a Helix director himself) and Silas met at a party in Las Vegas, they hit it off. Now Max directs his boyfriend in scenes where Silas dominates his costars. It's one of the topics that Silas and Max talk about in this podcast.
Even though Las Vegas is always an amazing place to be, Silas has started to enjoy the traveling that comes with the job. Just recently he was one of the stars frolicking in Fort Lauderdale for the new series, Beach Bums: Florida.
Silas is hoping for a long exciting journey with Helix, clearly he is only going to get bigger and better and we can't wait to see what comes next!
If you'd like to see and know a little more about Silas, you're invited to follow him on Twitter: @SilasBrooksXXX
---
What more would you like to know about the real life behind the scenes story of Helix and what would you like me to ask the Helix models? Almost nothing is off limits! With Helix Studios Today you get more of the models you want on your own time, anywhere you want them, in their own words.
Your comments and suggestions always more than welcome, as are your questions. I'm also available on Twitter: @Clyatt
If you're new to Helix, you'll find stunning gay adult erotic entertainment, but also a lot more as the Helix stars explore young gay life and love. Have you seen their Amazon Prime Channel? It's a great way to get a Safe For Work taste of the men of Helix. Season Two of the anthology series 'Helix Studios Presents' is now available.