Gabe Isaac talks bulges, fetishes, and relationship with Devin Lewis
Gabe Isaac wants to tell you anything you want to know about his monster meat. The Twink star of Helix Studio's 8TeenBoy site is damn proud of his massive member. Can you believe there was a time when the boy thought he was small?
"I used to be self-conscious about the size. Growing up, I thought it was too little," Isaac admits. "I used to measure it, and I guess I read somewhere that the average size was huge. And I just started freaking out."
But freaking out is now reserved for his sexual conquests, who have to stare at his pole and wonder whether their ass can take the pounding, "The guy that I first had sex with, he was below average so it was quite the comparison. And I think at that point was when I realized that I was a little above average. Just a little bit. ;)"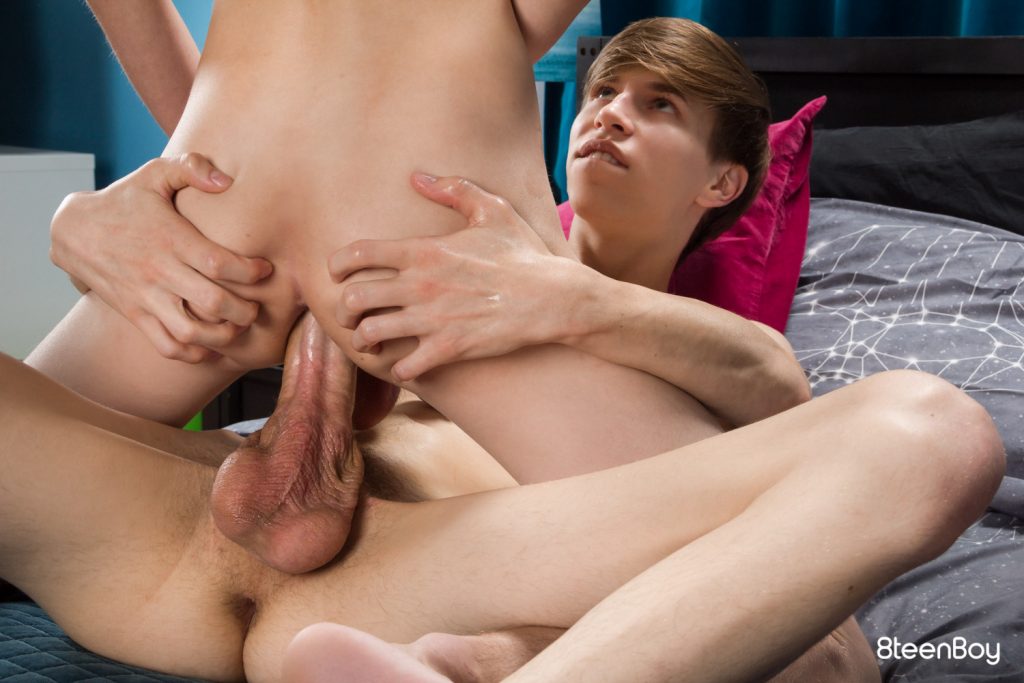 Having a cock bigger than a universal remote control is not an easy task. Underwear, especially, is a difficult find. "A lot of the cups aren't as big as I need them to be. So like my balls will start hanging out halfway through the day as I'm just walking around. Finding underwear is a bitch. I'm such a small stature, so I have to find underwear that has my waist size."
Gabe is merely 5' 8″ with a rail thin, toned frame that nearly forces his crotch to enter the room before him. "It always looks like I'm walking around with a massive boner. Like my bulge is huge. That's kind of awkward, because I feel like I'm walking around and I feel like all the guys or girls or whatever think I just have a boner and it's super creepy. And it's like 'No, I'm just hung!'"
While avid viewers of the boy's scenes can attest to the awesome power his whopping 9.5×6.5 willy wields, Isaac admits the bottoming is his favorite. All of his scenes have been flip fucks, and getting plowed himself really makes him moan. That enjoyment you see on the camera is real: Isaac is in pure bliss on set, alongside other beautiful boy-toys.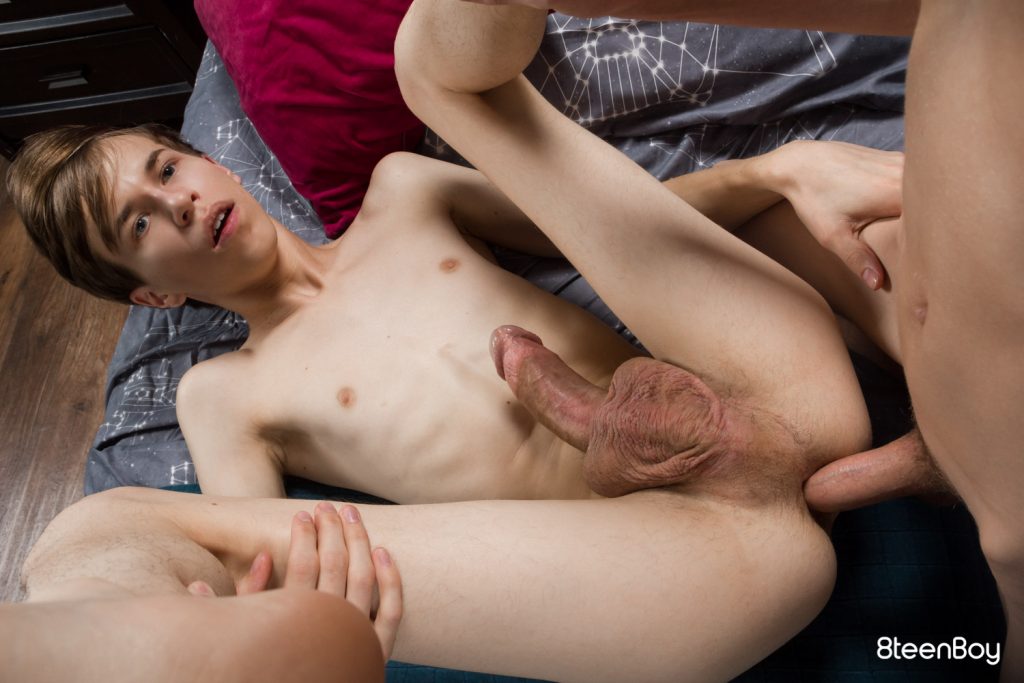 "I'm usually cracking Dad jokes and puns the whole time. We're all joking, and it's a fun process," he says with a wink. "We're also very real on camera. I feel like that approach makes me a lot more real to fans when I'm doing appearances."
Speaking of real, Gabe is in a very real relationship with on-screen partner Devin Lewis. And if you think what you see is hot, just imagine getting a peak inside their kinky real-life bedroom action.
"Sex in porn is very, very controlled. So there are certain things that we can't do, like 8teenboy is not a very kinky site," the boy explains. "So they wouldn't really tie someone down on the bed or have them role play or do a lot of those things that me and Devin are able to do in our personal life."
As for who he'd like to do a scene with? Well, there's a story behind that. "There was that one time at Casey [Roman's] house. Joey Mills and Ashton Summers were both there, and we were talking, and they kind of asked to see how big my dick actually was. So I pulled it out and they got down and started sucking on it. I wouldn't mind a longer repeat of that."
And finally, Isaac, the boy with Helix's Biggest Cock, couldn't get away without answering one final kinky question. Even the most loyal of Helix followers may not know that his biggest fetish is for feet. He doesn't know why, but they really get him going.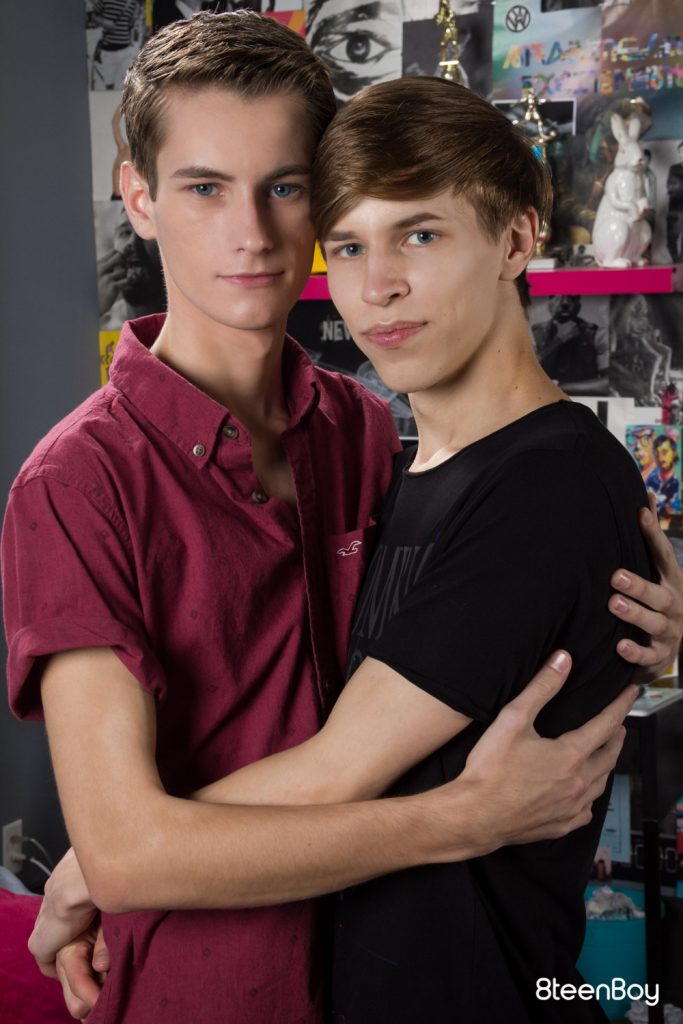 Isaac's newest scene with Trevor Harris, Doggy Style, was just released. More will certainly follow To see more of Gargantuan Gabe, click above. Reading this, can't you just imagine yourself face to face with that smiling, happy, super sweet Twink and his monster?