It's not a secret anymore, lifeguards are taking over Helix Studios! The first scene of "Lifeguards: Summer Session" will debut to streaming members at 9pst on Wednesday, August 17th. Dreams come true in this sensual tour of the Southern California lifestyle.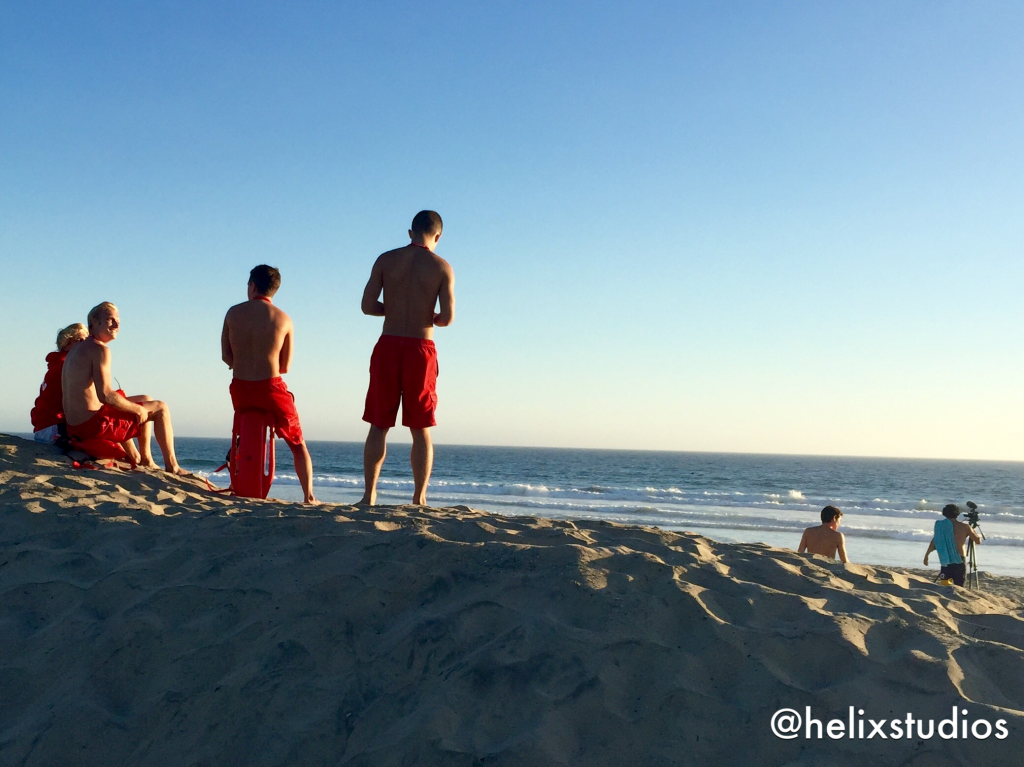 Imagine breaking into the lifeguard clique and being invited back home for after-sun fun. The fantasy is real! …at least thats how I felt on my first day of filming. Combining top shelf models, gorgeous locations and loads of hot sex, Lifeguards is a summer movie you don't want to miss.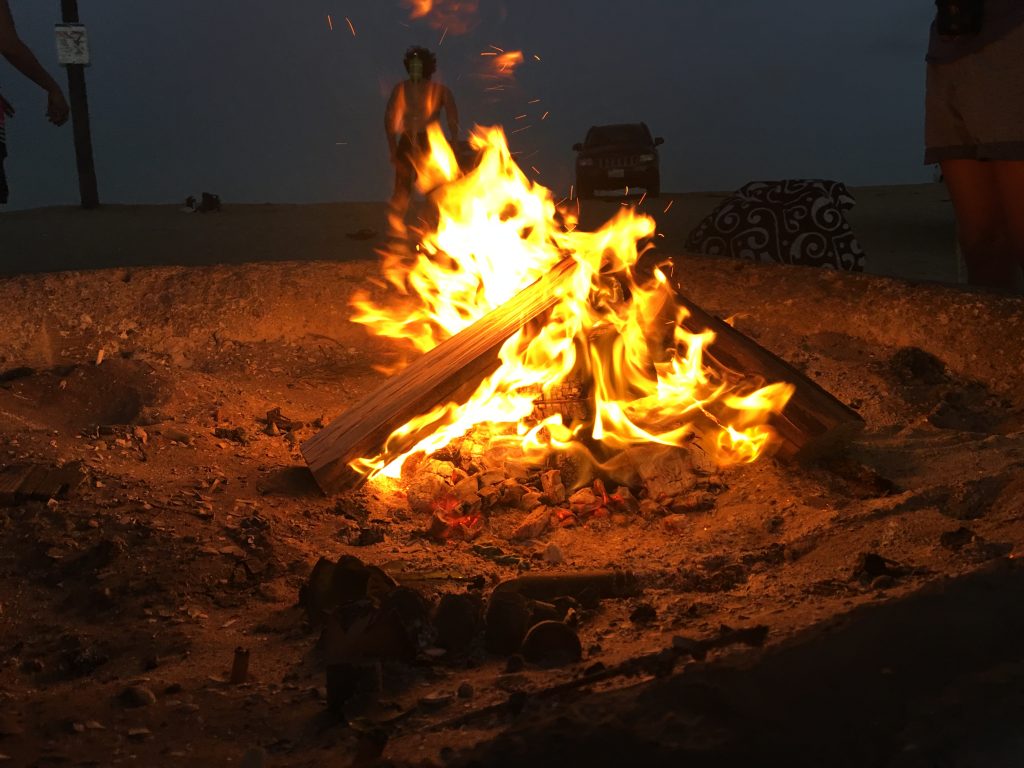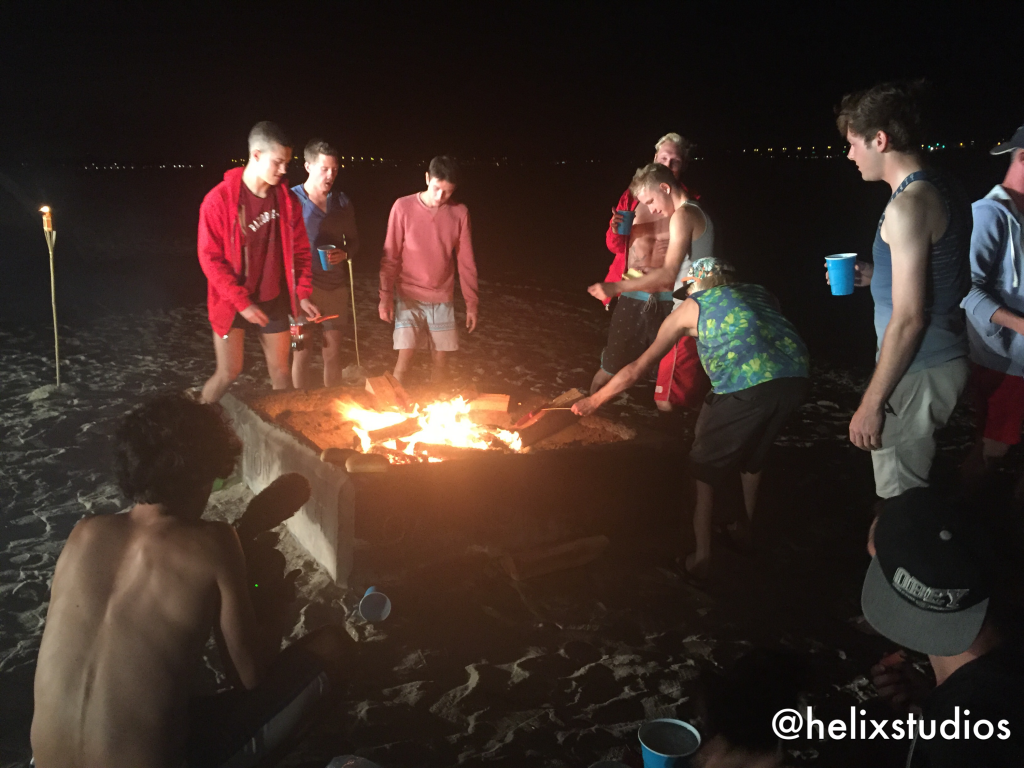 San Diego has hot spots all over town and the producers spent weeks scouting locations to share with our fans. From outdoor to on a jeep to a groovy beach house; you'll get the full SoCal experience. Filming Lifeguards was like a mini vacation. The production staff made sure we all had a good time and it really shows on camera. After living in San Diego for over 4 years, the producers still manage to surprise me with beautiful beaches I've never been to. It was an awesome tour of our town and we all felt amazingly refreshed even after an intense filming schedule.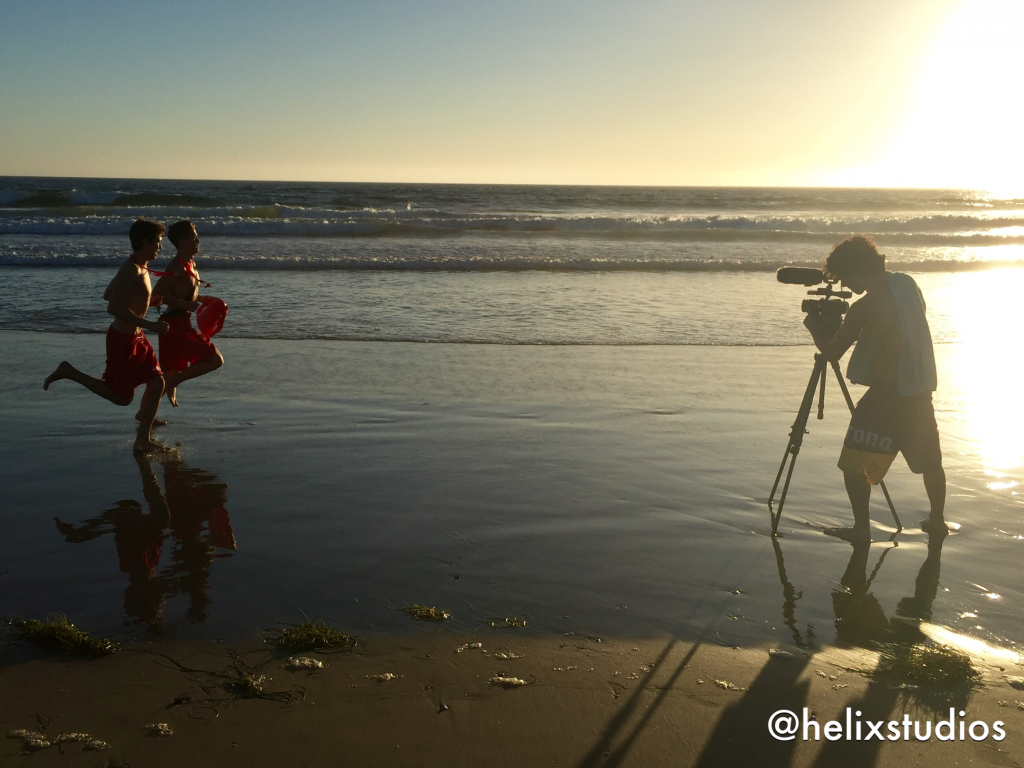 Times have changed since the days of James Blond, bringing realism and quality to the forefront. The producers cultivate real moments from your favorite stars and capture it for a natural, authentic feel. Getting to know your favorite boys while having plenty to look at with the lifeguard gear and surfer theme motivates the direction of the movie. Instead of drama, this movie feels more like a dream.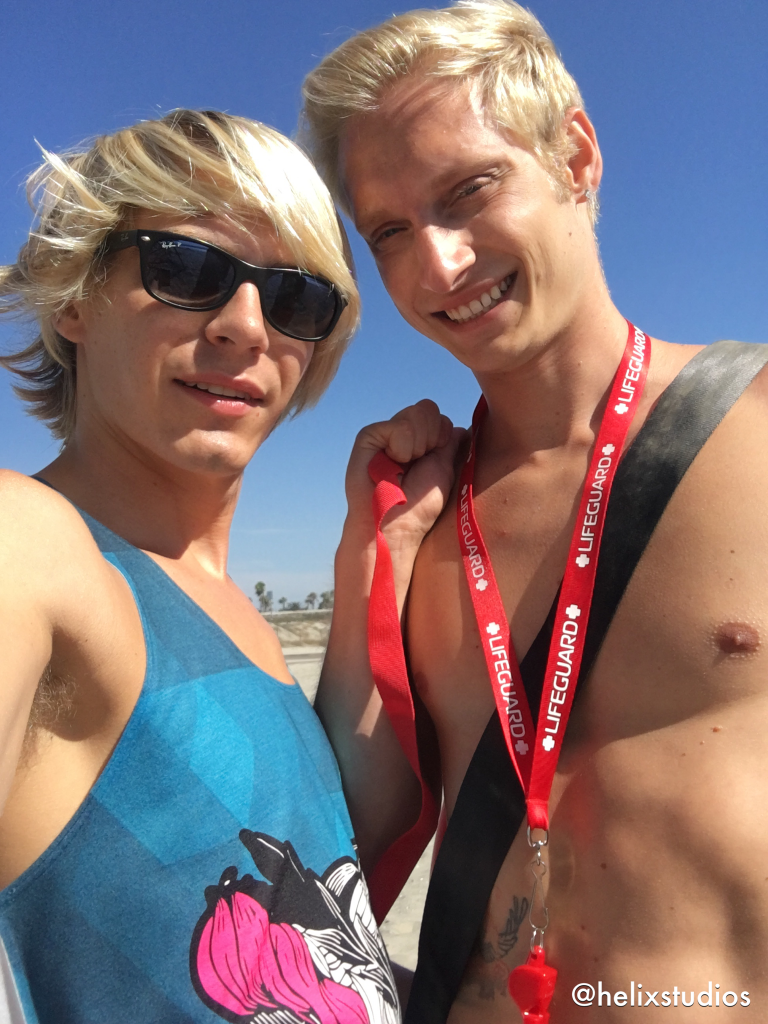 The Lifeguard outfits turned out to be very convincing. The real lifeguards on the beach actually handed Sean, Tyler and Max recruitment cards and said "You're already dressed for the part, might as well make it official!"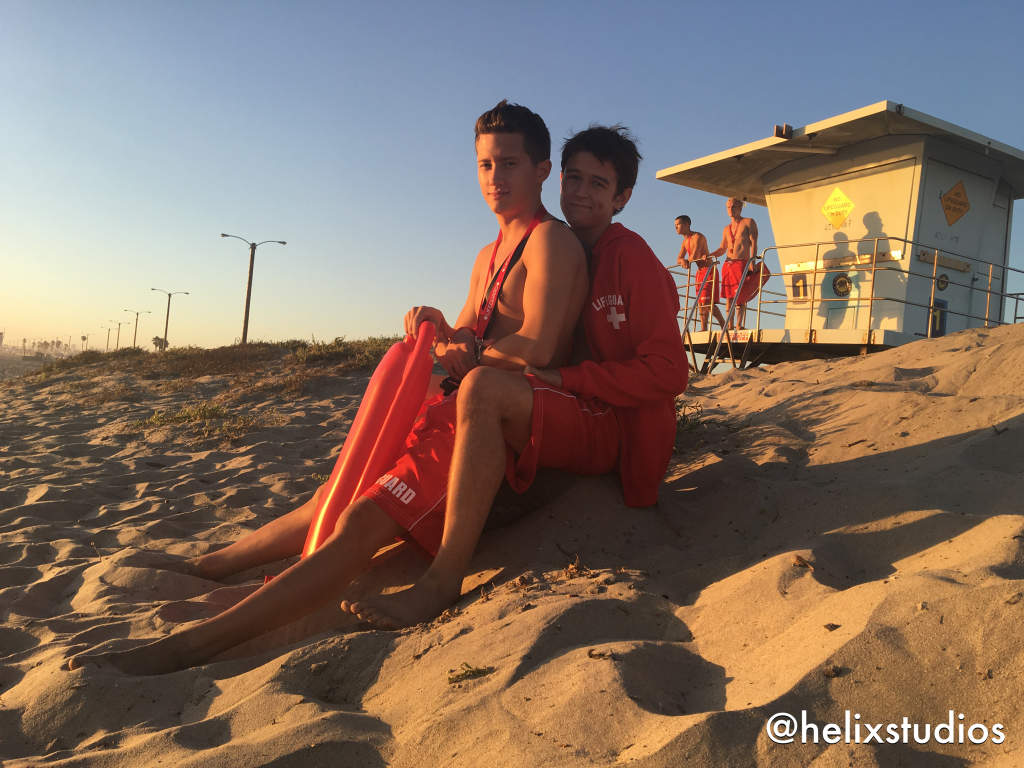 The models in this movie are top shelf. Featuring an all exclusive cast, Helix Studios brought these models up from the very beginning and it's unlikely you'll see them anywhere else. Boyfriends, Evan Parker & Tyler Hill along with me [Kyle Ross] & Max Carter, Blake Mitchell, Sean Ford and Noah White.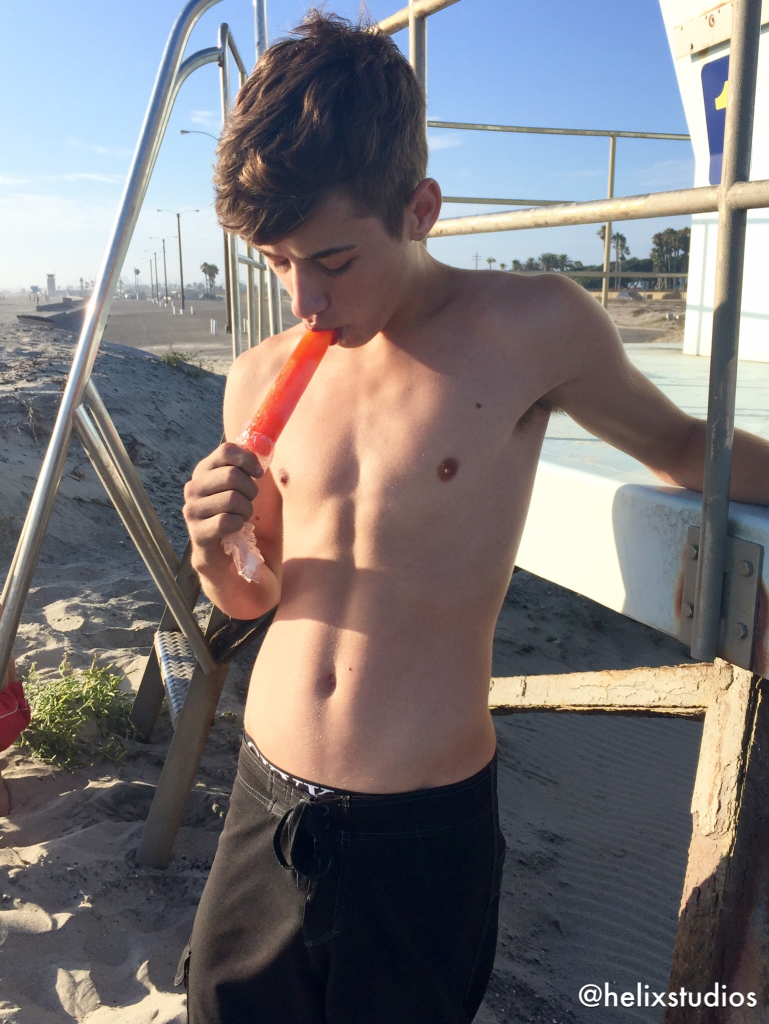 You also get to see twink superstar, Joey Mills, who has proven himself as one of our most popular rising stars.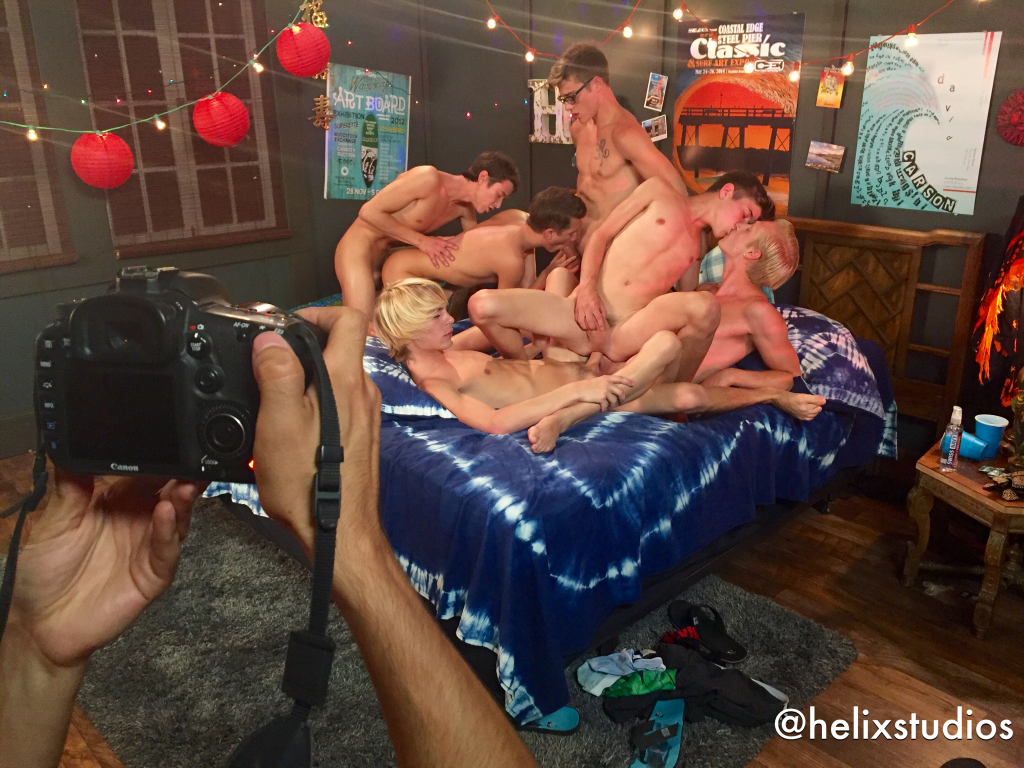 I commend Joey for his ambitious performance getting DP'd in the final orgy scene. He's a willing boy with a virgin feel and he's even got a good head on his shoulders. Busting his ass apart with my best friends was a dream come true!
Long time Helix Studios fans will love seeing their favorites: Luke Allen, Kyler Ash, Jessie Montgomery, Aiden Summers, Kurt Summers and Chase Young make cameo appearances in the movie. I can't wait for my DVD and for the posters to roll out!
Follow @KyleRossXXX