In our last episode we introduced you via phone to Derek Shaw. After meeting him in person at the Helix Headquarters in Las Vegas, I found out there's much more to his fascinating story.
Derek had a unique childhood in the heat and humidity of rural Florida. Just wait until you hear about the first place he had sex!
His first erotic action with Helix will go LIVE at 9pm Pacific Time, Friday, October 7th. This is one that you won't want to miss.
BUT THAT'S NOT ALL…
This is a doubleheader podcast. You heard from Robin Moore in the 'Pup Play' podcast in episode nine. (All the 'Pup Play' kink scenes are now available for you at HelixStudios.com including the 8-way pup 🐶 and handler final scene.)
Now we explore more of Robin's interesting life adventure. His start with Helix in 2017, and his return in 2021.
Robin is also known as 'Pup Halo', and he certainly seems to have some animal magnetism. Kyle Ross' dog 'Hank' couldn't seem to stay away while we were recording the podcast!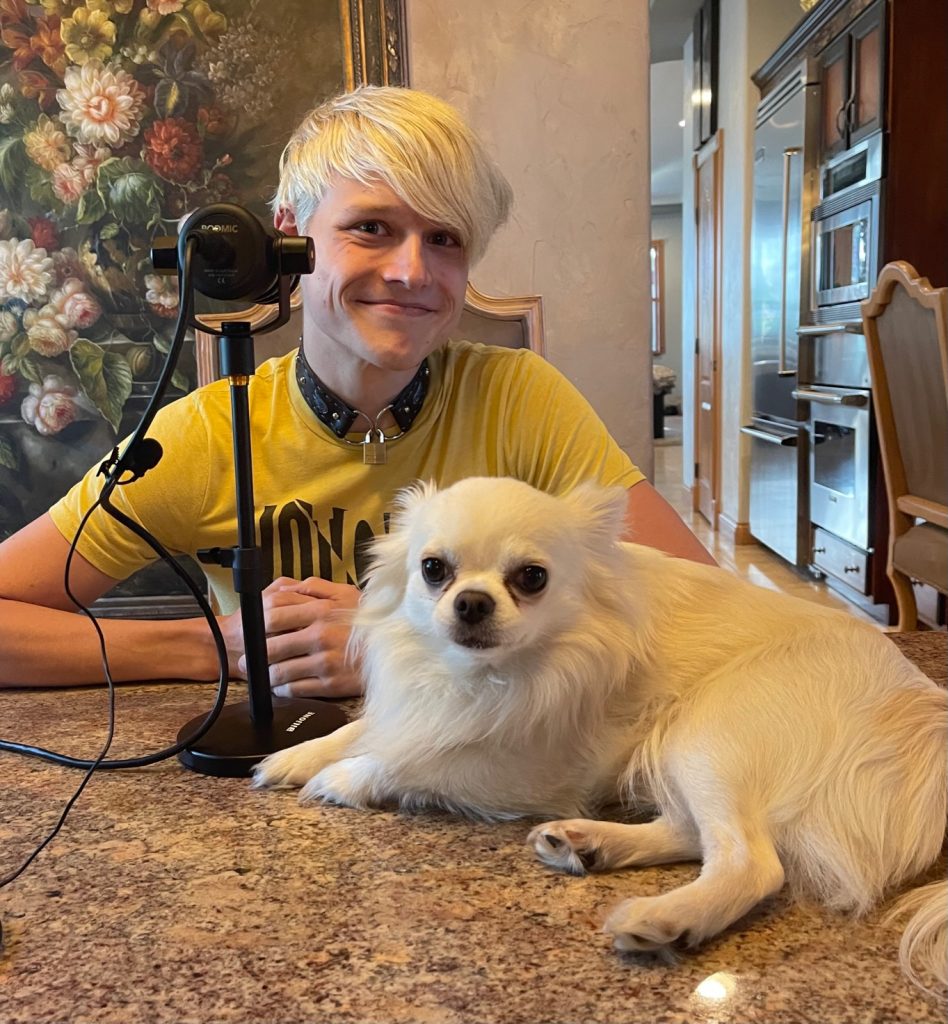 Next time: So far he has 57 scenes with Helix, and more to come. He's a man with an infectious personality and a whole lot more.
Born in Cali, Columbia 🇨🇴, but now very much at home in Arizona, we'll get up close and personal with Aiden Garcia.
Of course your comments and suggestions are welcome and encouraged!
Thanks for listening!