If you're a fan of the kind of twink and jock asses that feature in the scenes on the Helix site – and let's face it, who isn't? – you'll no doubt appreciate the art of rimming that is frequently in evidence. Here's a review of some of the finest examples, as though we were judging a cake tasting contest.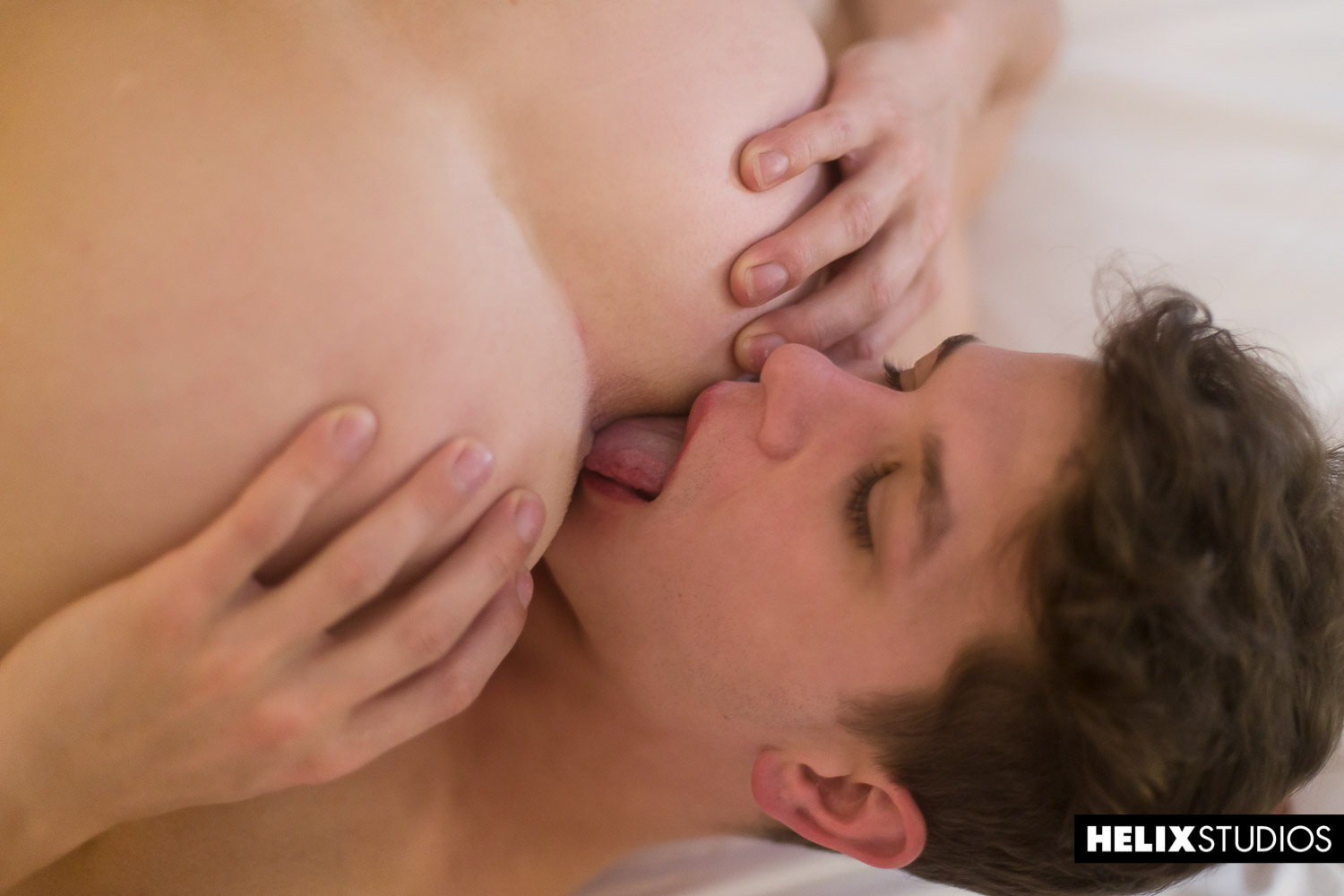 First up, the appetizer offering from Johnny Hands and Kyle Ross in Vegas Nights: Part Three. Both of these 2 are vastly-experienced and have demonstrated on many occasions how good they are with their hands. No surprise then that this particular cake display was developed using more than just a lick of paint.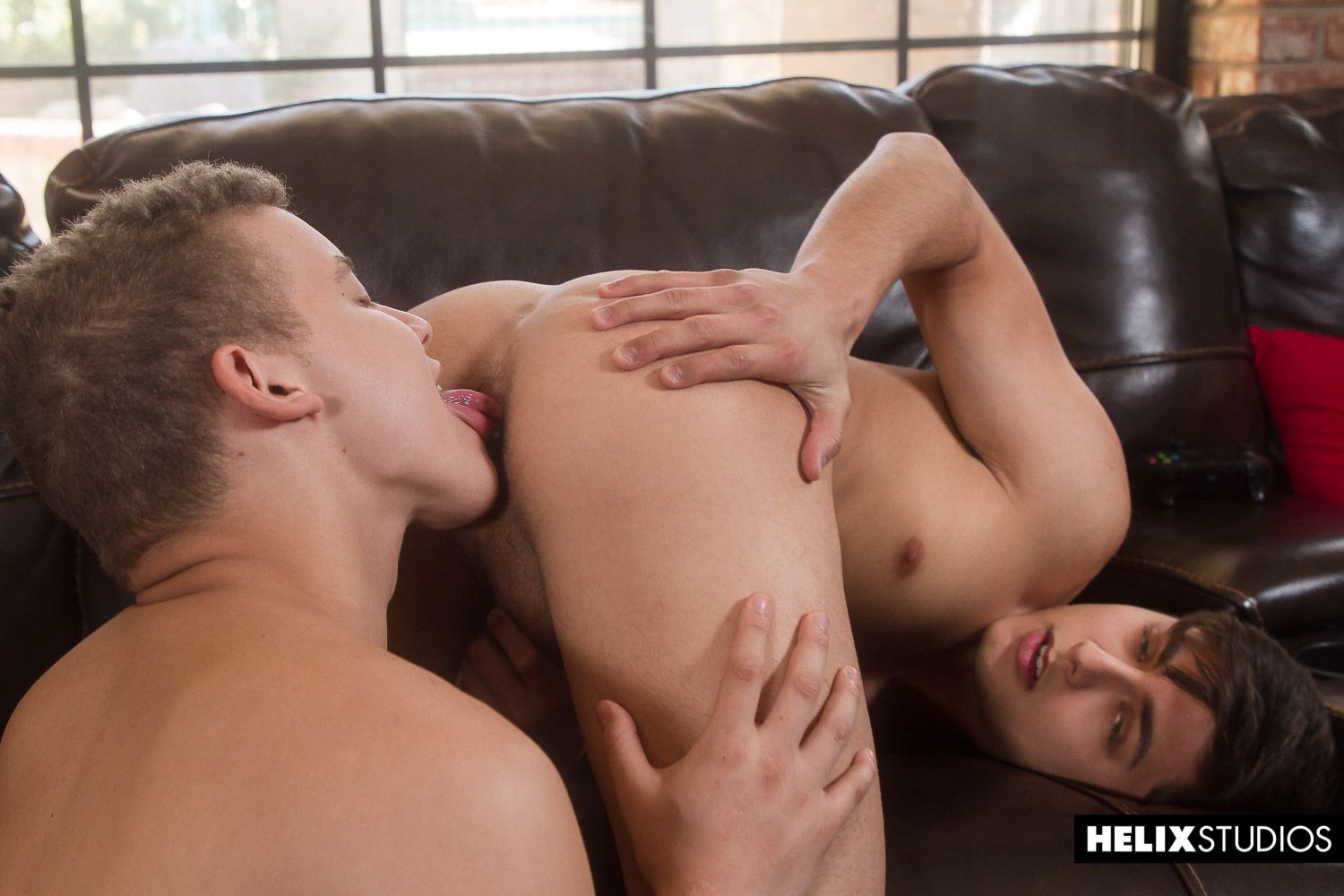 On now to a particular favorite that made its debut last year – Angel cake. Here being demonstrated by Corbin Colby and Angel Rivera in The Traditional Way.  Sometimes a cake can be so gorgeous you feel like you're in some kind of trance from the first taste – which certainly looks to be the case here with everyone's eyes glazing over with delight.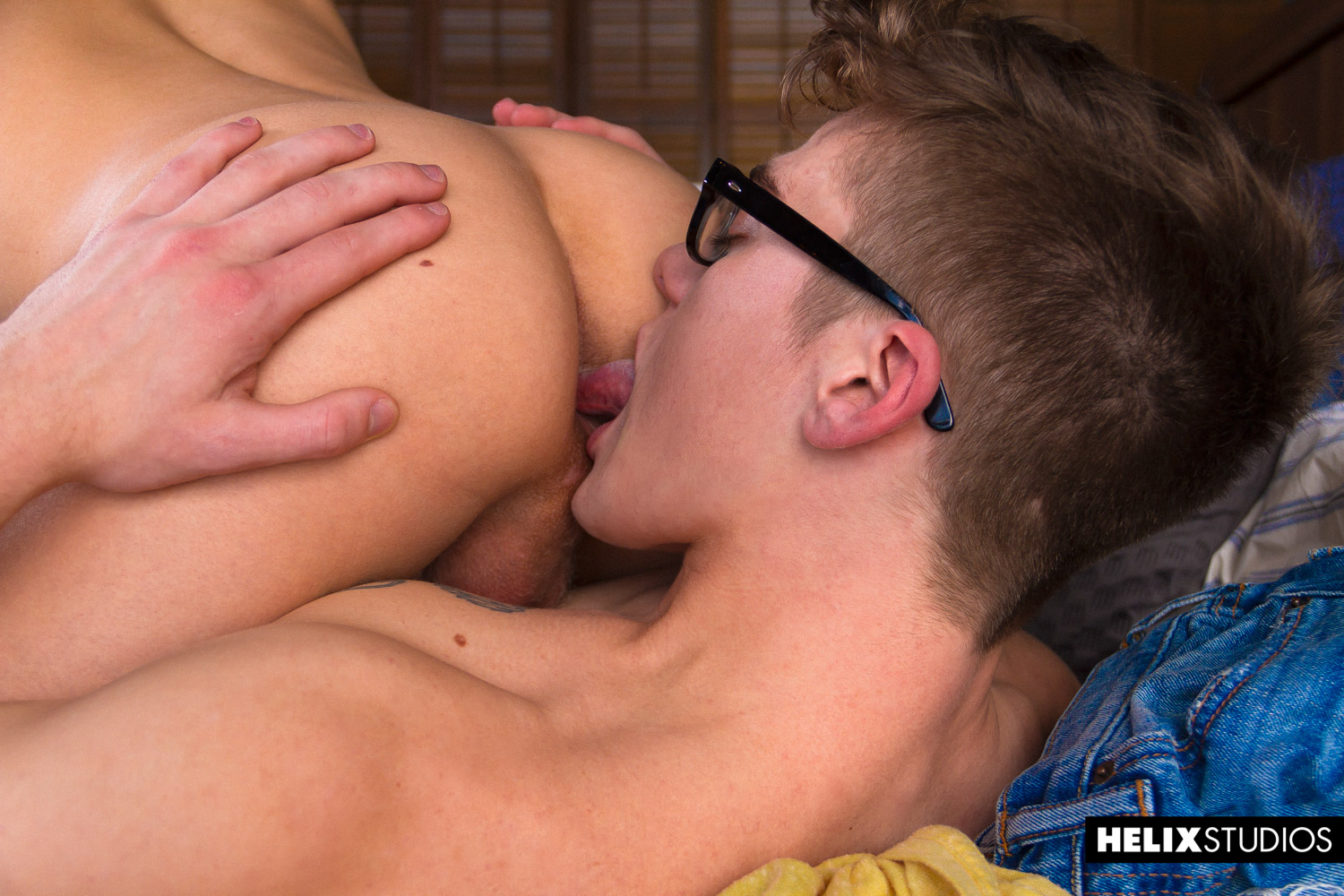 Now here's a classic from a little while back – Noah White's offering being closely inspected by Blake Mitchell in Joy Ride. Blake's been a 'master baker' for longer than he can remember and the pair of them have sure put their talents to good use when presenting us with this sweet pair of buns. Another delicious taste sensation which has us licking our lips for everything still to cum.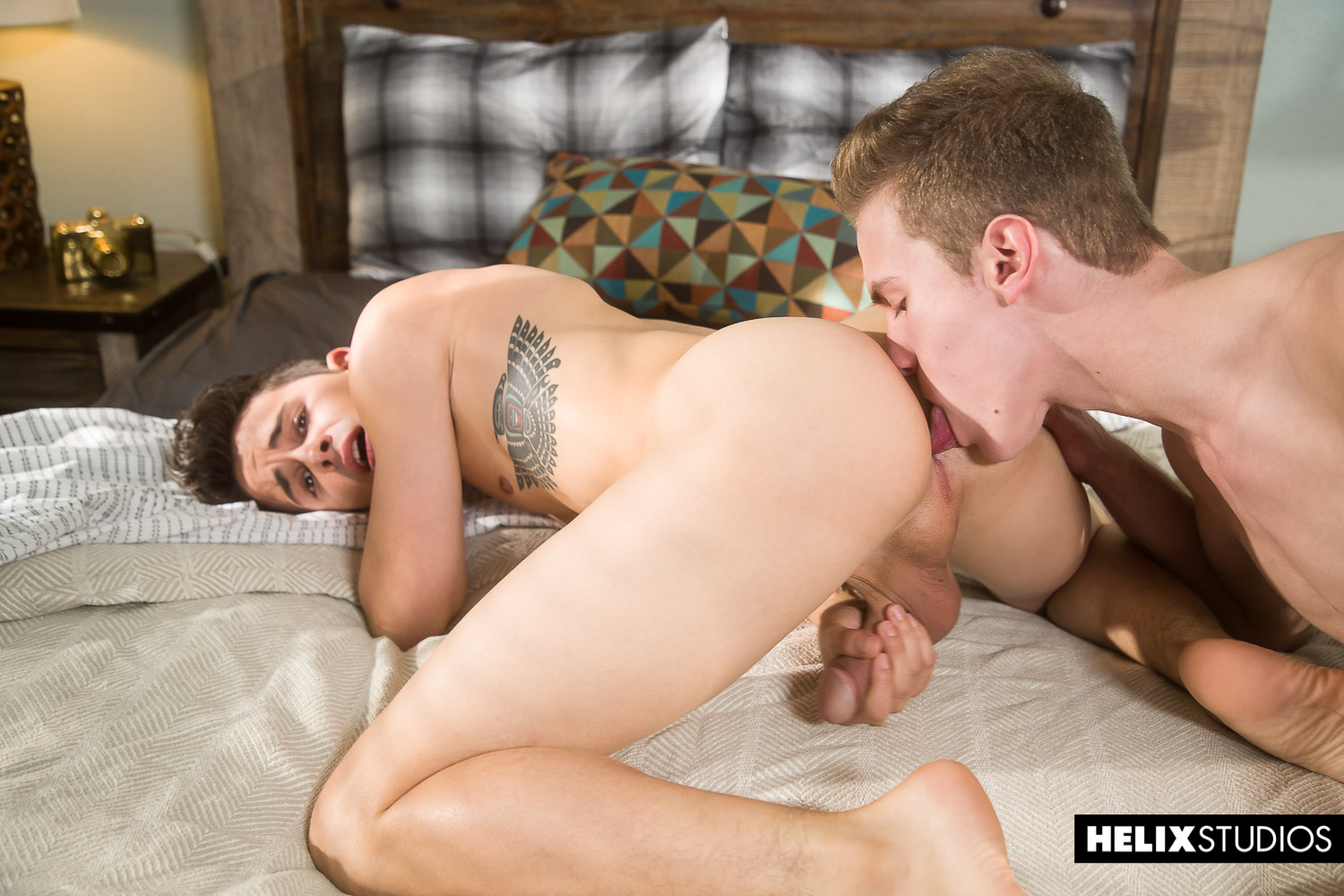 And here's another classic that made a reappearance recently having fallen off the radar a little the last few years. (Andy Taylor and Micah West doing the honors from the scene Introducing Micah West). Despite many of the older judges' familiarity with the style, it's refreshing to see a new decoration adorning this perennial favorite. No wonder people's mouths are gaping open in surprise.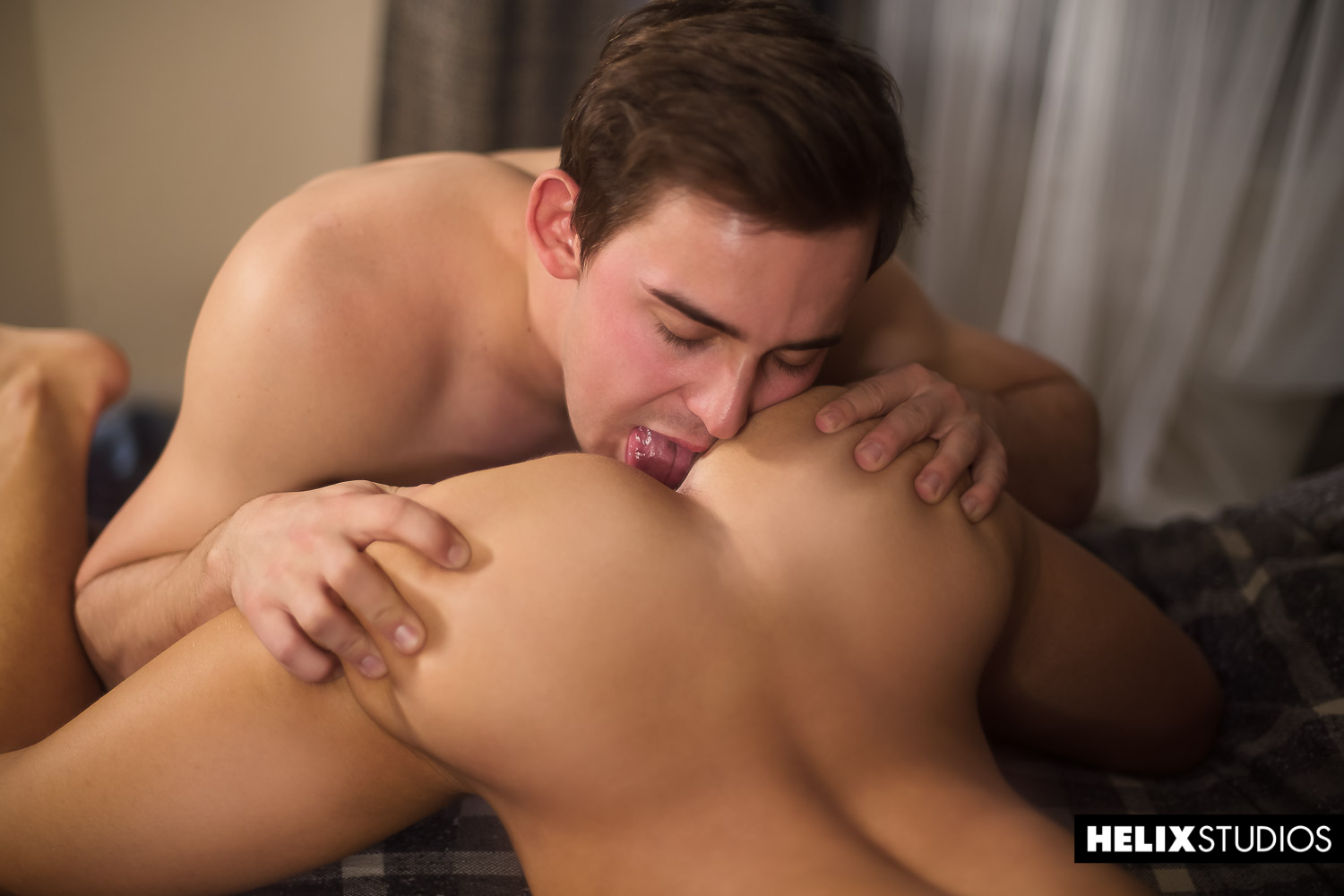 How's that for a contrast – immediately on to one of the newer cake styles, more than adequately presented here by Josh Brady and Dylan Hayes in Bubble Butt Bareback. Everyone loves a cream-filled twinkie and it sure seems as though this pair are going to deliver on that promise before too long.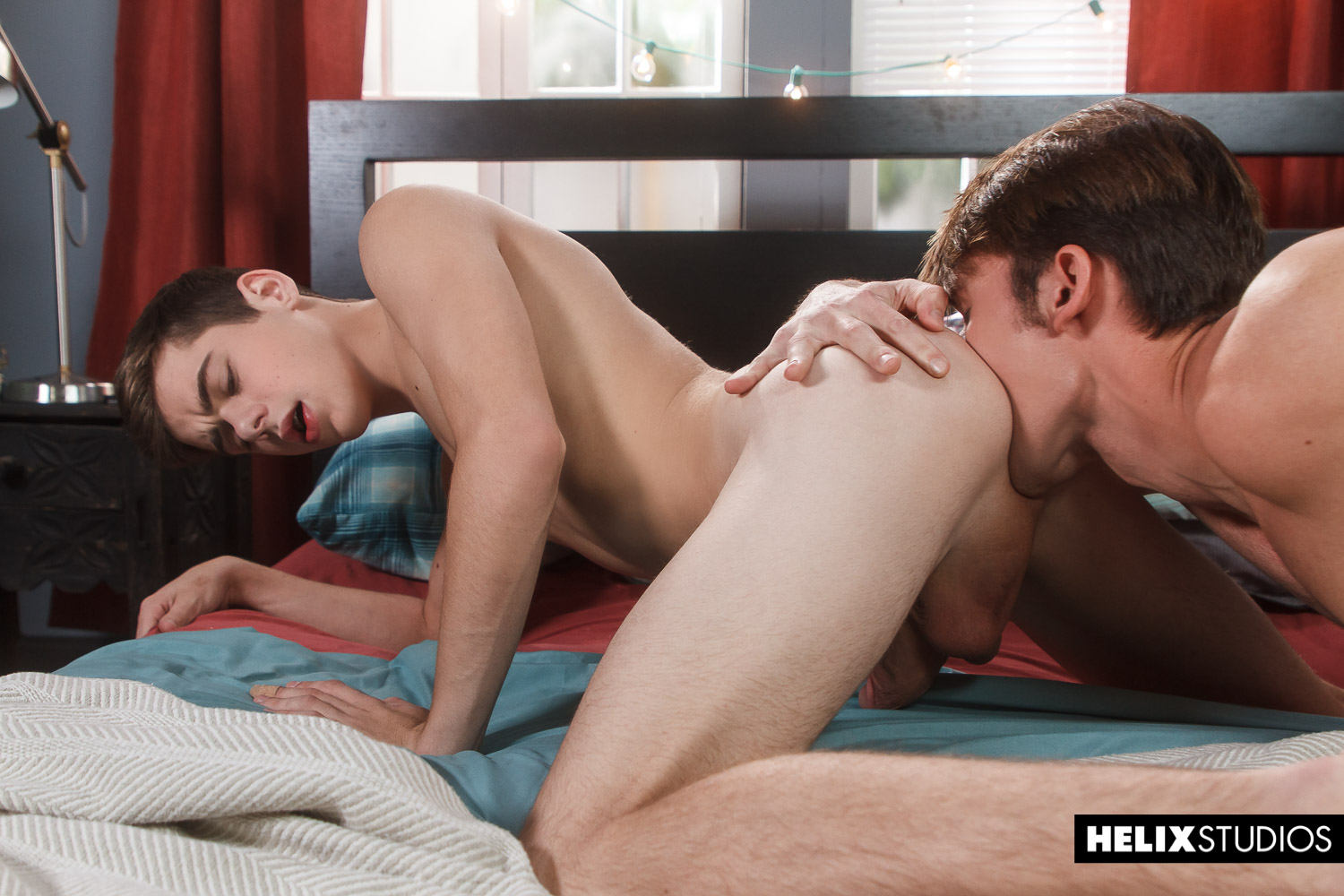 And on to our final taste sensation – Joey Mills and Luke Wilder cumming up with the goods in Licked and Dicked, first seen around a year ago. As judges it's our job to consider all aspects of the cake tasting process. And it certainly looks like these guys have got a handle on what they're doing – the expressions we can see here indicating this is yet another delicious entry.
So whether you prefer twink-cake or beefcake, we hope you've enjoyed this 'tongue in cheek' celebration of some of the best rimming scenes available at Helix and that it's whetted your appetite for more soon!