Scott Rogers is at it again, this time talking about his favorite bottom boys from the Helix roster!
A couple months ago, I wrote about my five favorite tops. Now, it's time to examine (or should I say probe?) some choice bottom twinks. Same as before, these are my opinions with a bit of input from the Helix-loyal on Twitter. There's something euphoric about watching a college-aged dude, or barely legal twink, experience the transcendent ecstasy of anal. I think we all—top, bottom, and verse—live vicariously through the bottoms in porn. Why? Well, it's because you either you want to be the bottom or you want to be fucking him. These rankings are not official studio positions, but rather what I find myself surfing back to every time my pecker prefers some Helix Help.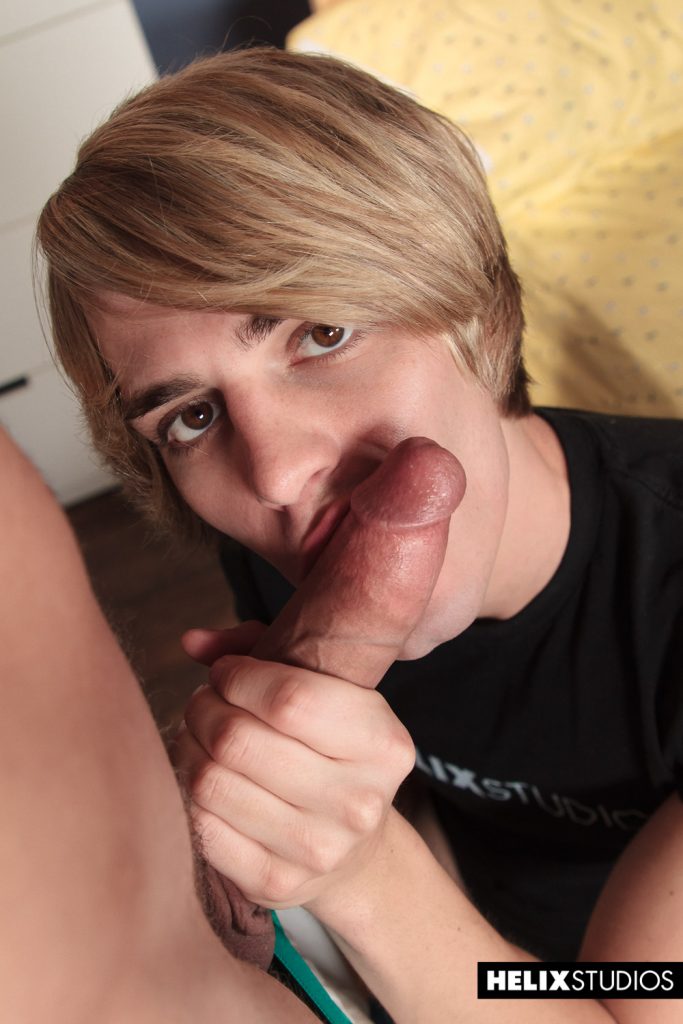 Duh. Does this choice really need an explanation? With his beautiful brown eyes, gorgeous blond hair, and one-size-fits-all hole, Kyle is the epitome of a Helix bottom. He has the perfect moan that mixes pain and pleasure in equal measure (and yes, I meant for that to rhyme.) Kyle loves nothing more than to feel a thick, throbbing dick inside of him. In his scene with Corbin Colby, the hung jock chokes the hell out of this hottie, perhaps hinting at Kyle's kinkiest desires.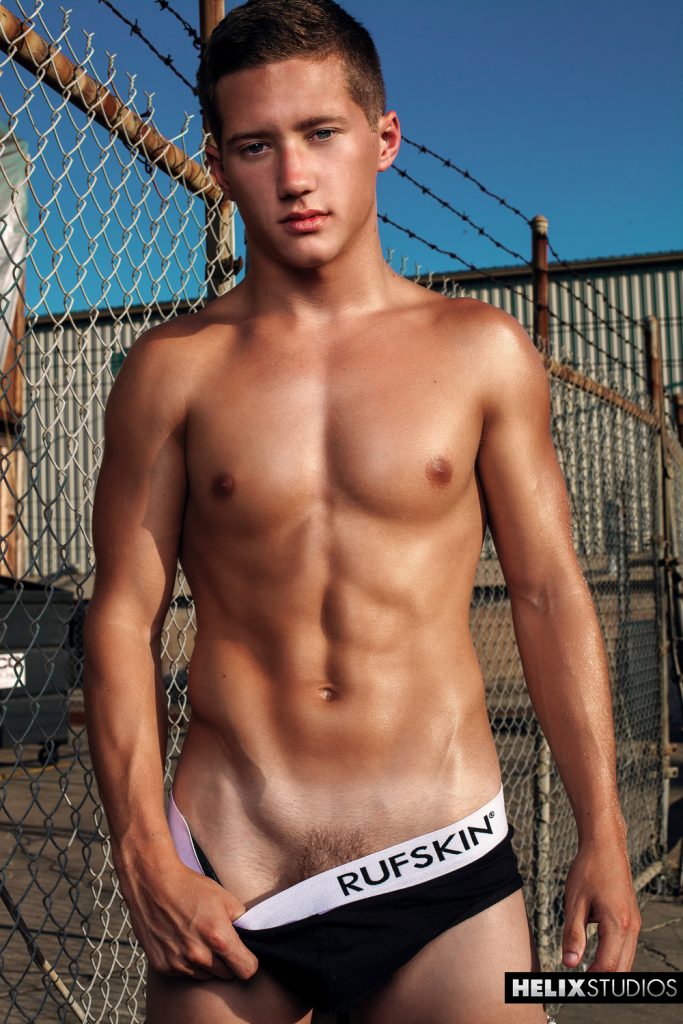 I never realized somebody so tiny could be so goddamned ripped! I'd venture to say that Tyler Hill has the best six-pack of any bottom at Helix. Who hasn't fantasized about painting that washboard after taking this tiny, tight package for a ride? When I met him—star-struck and loose lipped—I said exactly that right to his face. He laughed sweetly and said, "I get that a lot." I sure hope he does.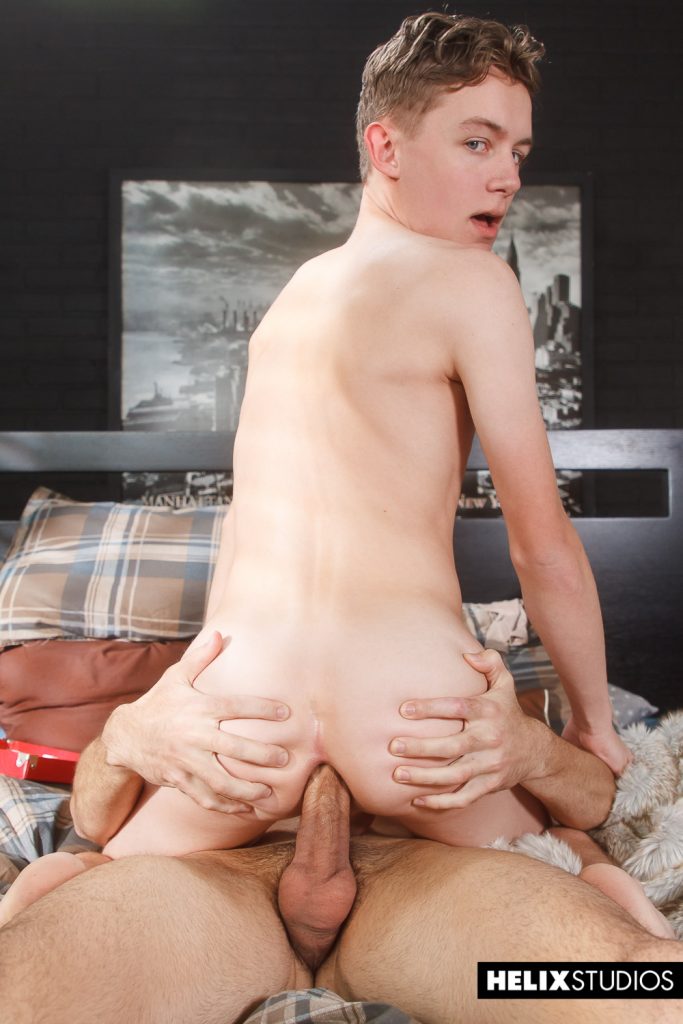 A true fan-favorite, Leo is another tight package with perfect proportions. Heavy breathing gives way to the most pleasurable moans as he rides. Prone to sucking cock nice and slow, Frost conserves his energy to work magic with his ass. No really, magic. Frost makes even our most hung hunks' cocks disappear.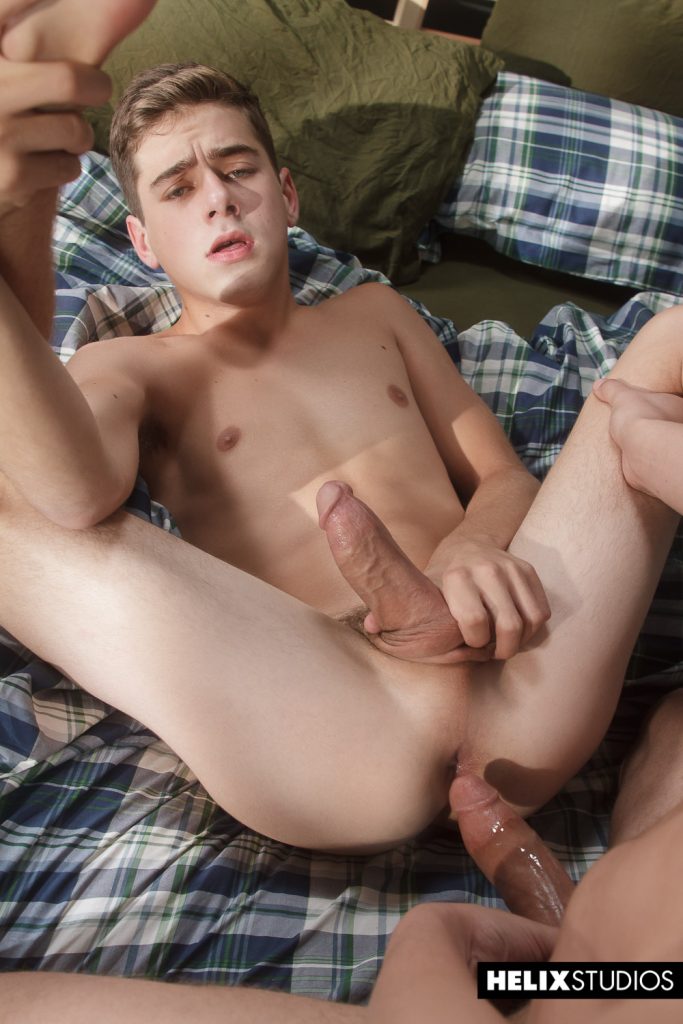 Yes, Mr. Mills made this list as well. To paraphrase Dr. Seuss, it doesn't matter if you like your bread butter side up or butter side down and damn, if it isn't the same with Joey. Each viewer has their own opinion of which position this star shines at the most. Whether you get off to seeing his beautiful bubble butt eaten out and plowed, or love watching him use his thick tool to top an insatiable ass, one thing is universal: there's enough Joey for EVERYONE. Though he came to Helix as a bottom, Joey's thick dick took on a magnetic personality of its own, but I maintain that some of his brightest moments are still when that pretty face contorts from the pleasure of a good ramming.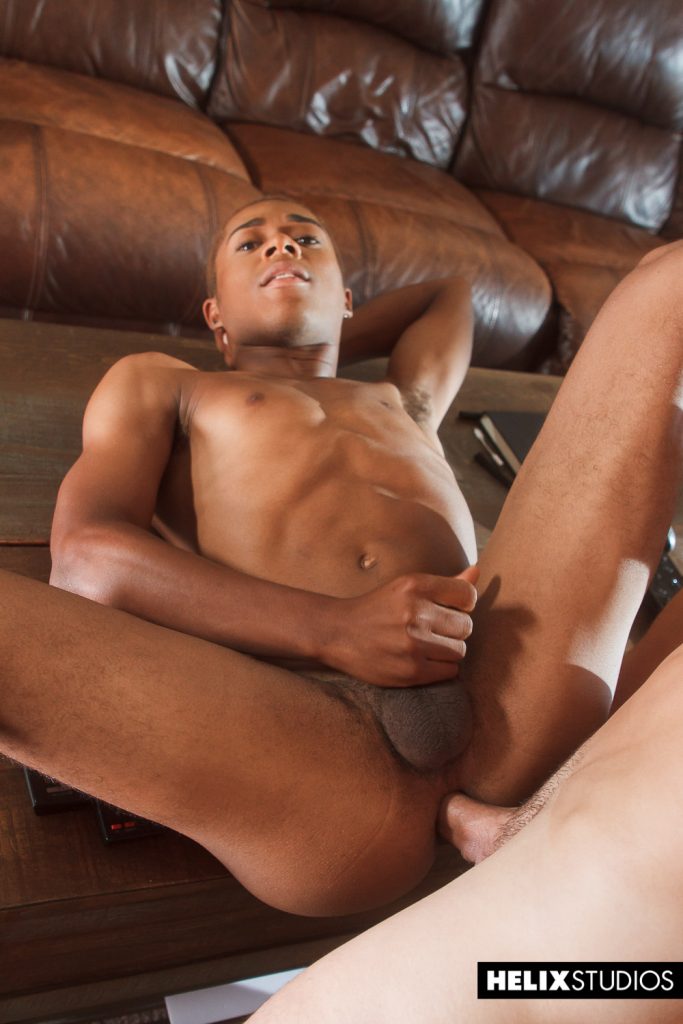 This baby-faced bottom takes the cake (and a whole lot of cum). Whether his eyes are closed as he embraces the heat of the moment or open and staring into the soul of his top (see above), this bottom oozes a hefty hunger for dick. He's like a gift from Hole Heaven, born trunk first. Compact and energetic, you kn0w this boy is a cock's wet dream (is that redundant?) before he opens his mouth. Lips puckered, ass out, and back arched, Tykes' 'tightness is irresistible.