Badass. Spiritual. Sexy.
What can be said about Ryan Bailey that he doesn't say himself? No, that's not a dig. That makes him one of the most badass and most personable performers in the lot. He's open, he's honest, and he's as amazed by his big dick as you are.
"When one of my videos first came out, people swore that it was Photoshop," he says incredulously. "I'd rather it be longer than thicker because you can go deep. My feet are a size seven, so that whole little the way your foot sizes, it's not, that's not true." The sass is strong with this one.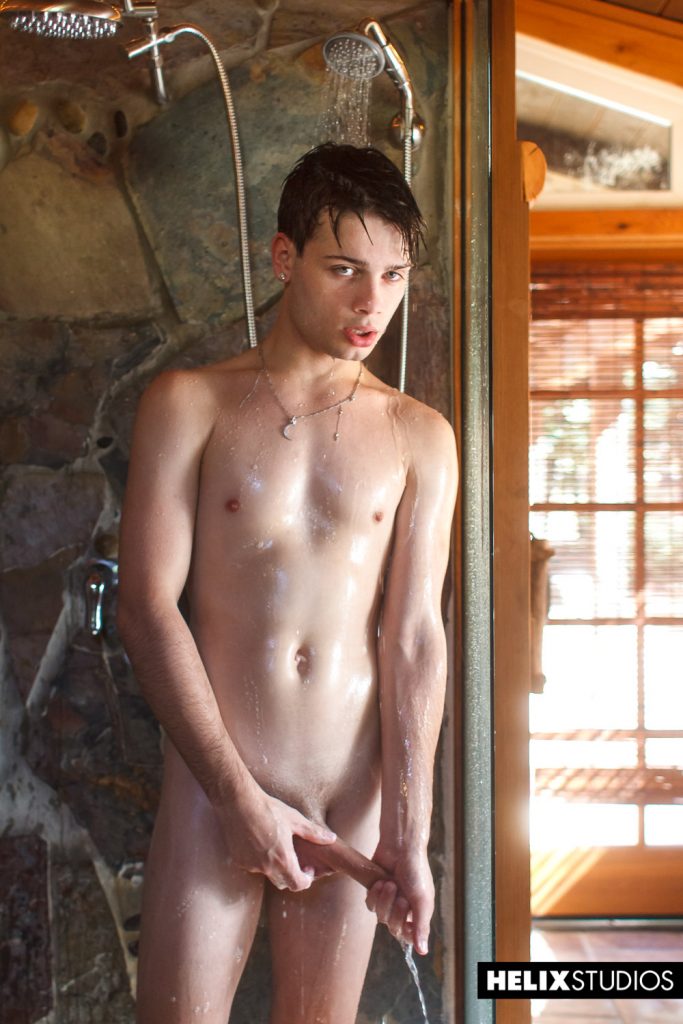 But so is a love of life. A love of life forged by struggles within the only relationship he's ever had. It was an abusive one. "What got me out of it the fact that my shoulder is dislocated permanently," he states bluntly. Pulling up his top, he shows off the one secret flaw his perfect body holds. "You can see [my shoulder blade] doesn't go back in anymore. It's a rod that's in there. He yanked me into a pool and he ripped the tendons."
But now, Bailey says porn is just a part of his larger, spiritual journey to live his best life. "I get more happiness in helping other people because if you're not happy doing what you love, I don't care how good you are at your job. You're going to fail one day and it's going to get to you." He is a 50-year-old trapped in a 20-year-old's body. "The bottom line is you have to know who you are spiritually. You have to know who you are as a human."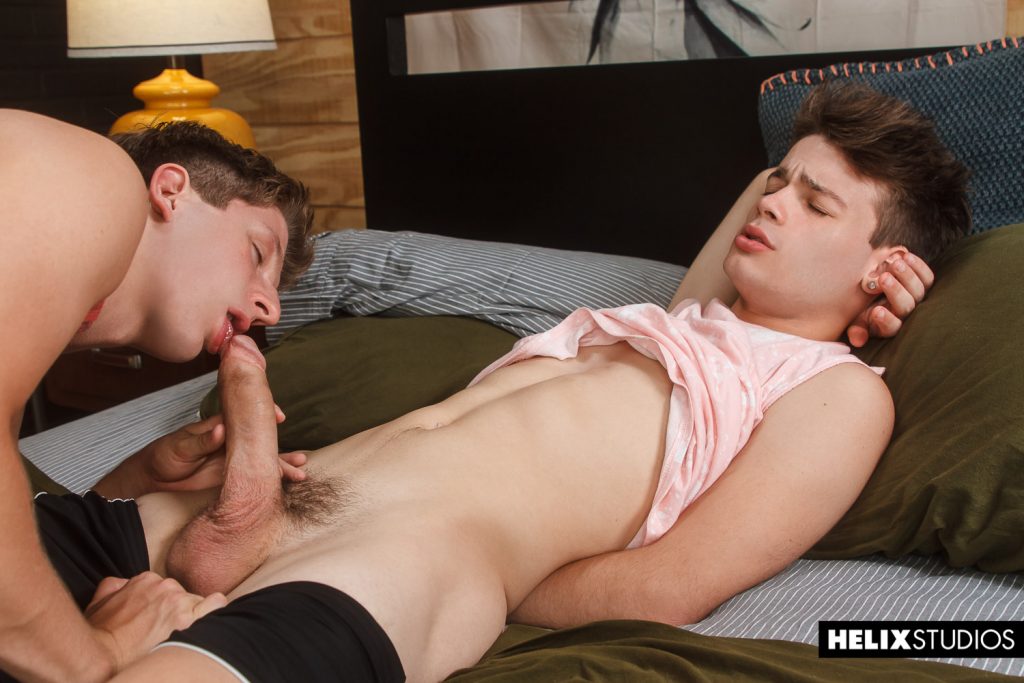 Part of that spirituality, Ryan says, is his love of travel.
"I'm not going to be 50 years old in the same state. Once I'm able to get out and what to do with money you can't take with you. You can deal with the debt later. I want to see flowers, I want to see cultures, I want to see different people."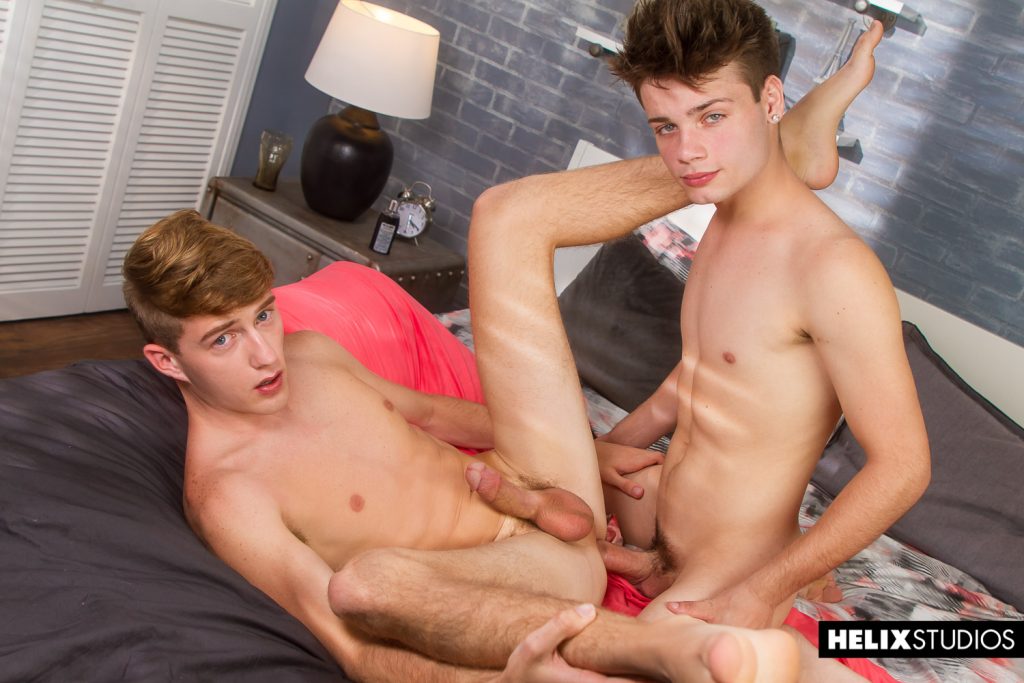 And it is that philosophy on life that led him to Helix, to a team of people he says live their best, weirdest, most truthful selves every single day. " I'm weird myself, so sorry. You can't really get much weirder than me, so I said just screw it." And screw he does. Very, very passionately.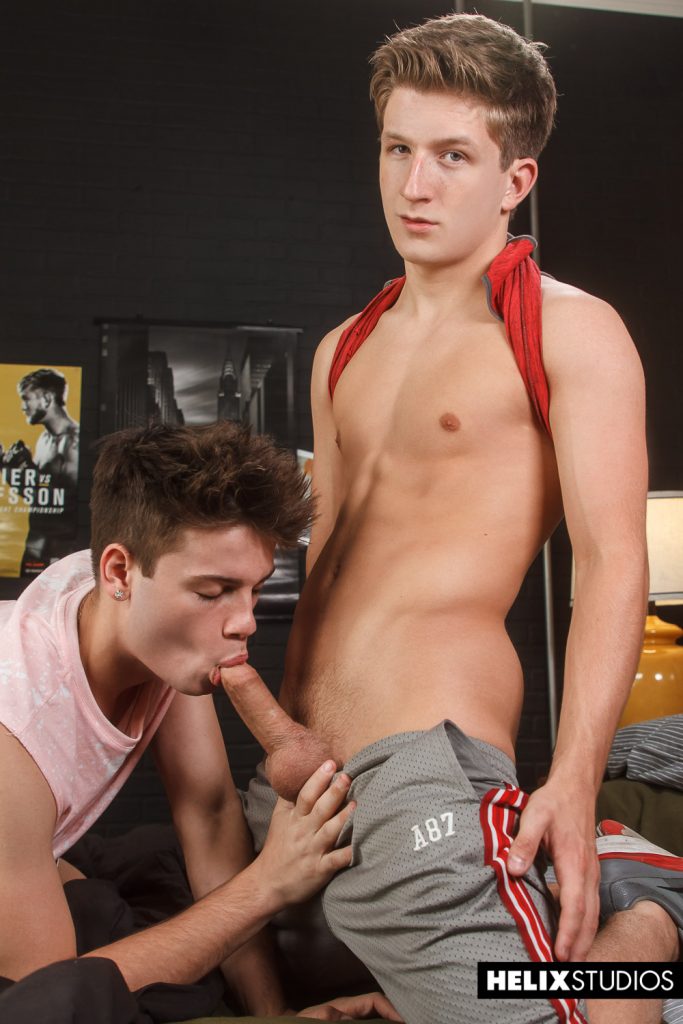 "I'm really passionate in the scenes. When you watch me, I hope it looks like I've known my partner forever. I know where I like to be touched. Isn't having someone know that about them what everybody in the world wants?"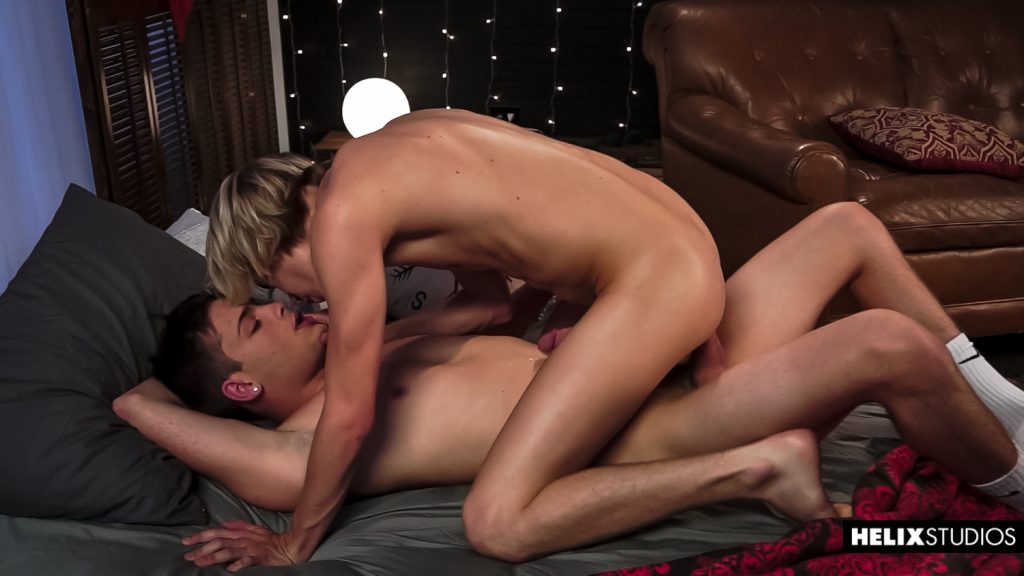 He has a point. There comes a point where erotica transcends sex, and it becomes a fantasy about the experience. Ryan, ever-tuned-in like a twinky tantra master, puts it perfectly. "Sex is sex. But inevitably people want to be with that one person forever. That can make them every day for 50 years feel amazing. I want to make you feel good. That's the best part. Whether I cum or not."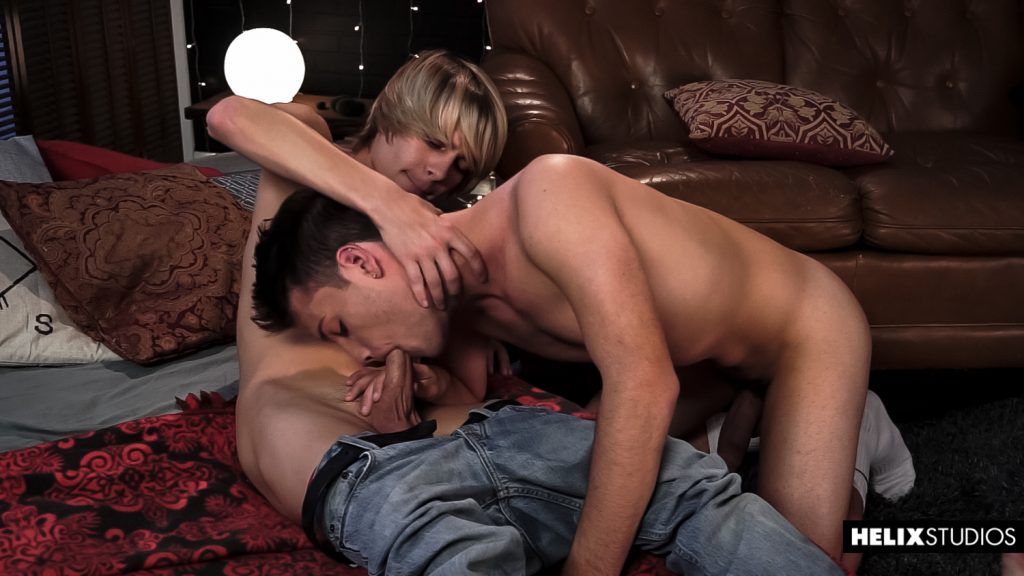 No matter what, we do feel good watching this powerhouse pounder in action. Whether we cum or not…well, look at him. What do you think?