And has the tan to prove it.
Julian Bell is one of 8teenboy's most dashing young men. He's a paradox of heat and sweet, with smoldering blue eyes that say "come get me," and a honey-laced tongue that old-fashion niceties such as "please and thank you, ma'am," tumble off of. That's no coincidence. Bell's tantalizing tan and charming manners were bred on the fields of a central Florida farm.
"I grew up in a redneck town called Mims, Florida," explains Bell, ever polite and deferential. "I spent 19 years working in horse stalls. My mom owned a tanning salon. But my tan was all natural."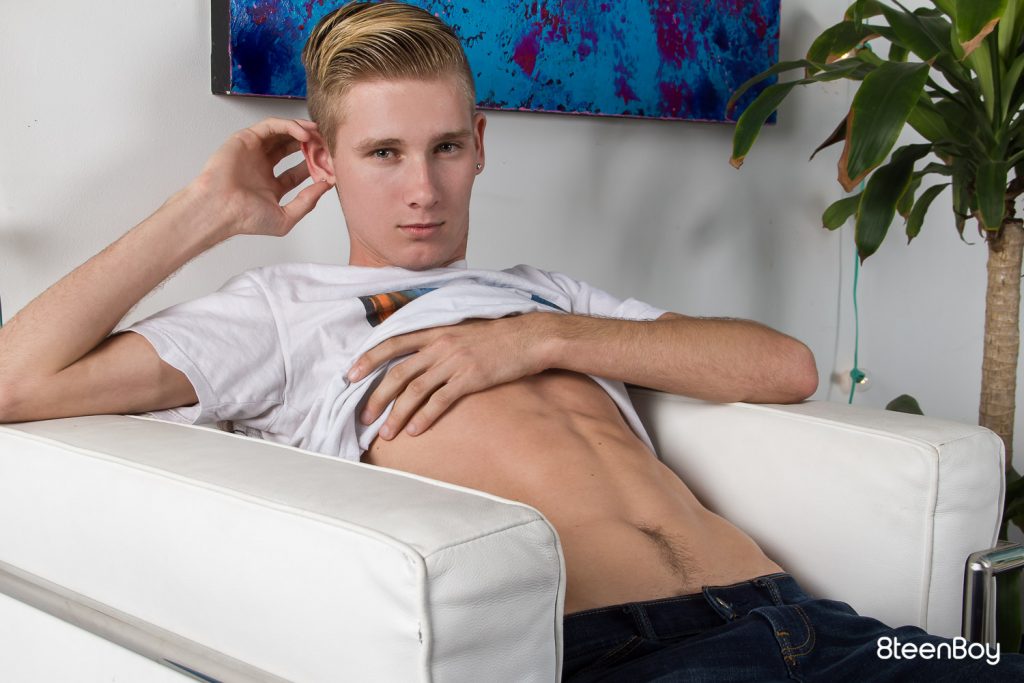 It's a tan that has helped him make his mark at the Helix sister site. "The last time I filmed I had a sunburn on my legs. It lasted for about a month and a half. I was wearing my Calvin Kleins and fell asleep in the sun." Never to be deterred, Bell still tans every day. "Today I went out, I grabbed some baby oil on my body and laid out naked in the sun."
Such is life at the sprawling home of Helix and 8teenboy founder, Keith Miller, where Julian has been staying since life dealt him a few blows. After a stint in jail for a mistake he deeply regrets, Bell had trouble landing the right living arrangement.
"I could have stayed with family, but I had a place lined up. The guy ended up being really weird and creepy and texted me really nasty things, so I didn't want to go through with it," he reveals. "I was interested in a room and he was interested in me."
After staying in a hotel for a few days, Bell says Miller came to the rescue. "Keith texted me and said, where are you staying? And I told him a hotel and he just told me to come here." Now, Julian is all set up with his own wing in the one-story Las Vegas Valley mansion. In exchange for the housing, Bell dutifully performs tasks around the house. He cleans up after parties, makes sure the kitchen is in order, and picks up after the numerous house guests that visit the estate on any given day. In many ways, his years on the farm have given Bell a work ethic that make him a truly productive member of the Miller household.
As for the experience of getting arrested, Bell says he is grateful it happened now. "It made me realize I have a lot of people in my life that I love and care about me and I needed to get away from all that and make something of myself." This second chance Keith has provided, he says, has helped him find where he belongs. "They'll help you and bond with you in life and make you realize they're there for you. And then once you're introduced to a whole new world, it just feels amazing. It feels like you fit in and you're part of something."
Of course, Julian still films with 8teenboy, and boy does our Farm Boy Wonder love it! Not only are the boys sexy to Bell, the camera gets him hot and bothered too. "Filming actually is exciting. It kind of turns me on and excites me." You gotta love a boy who cums for the cam because of the cam!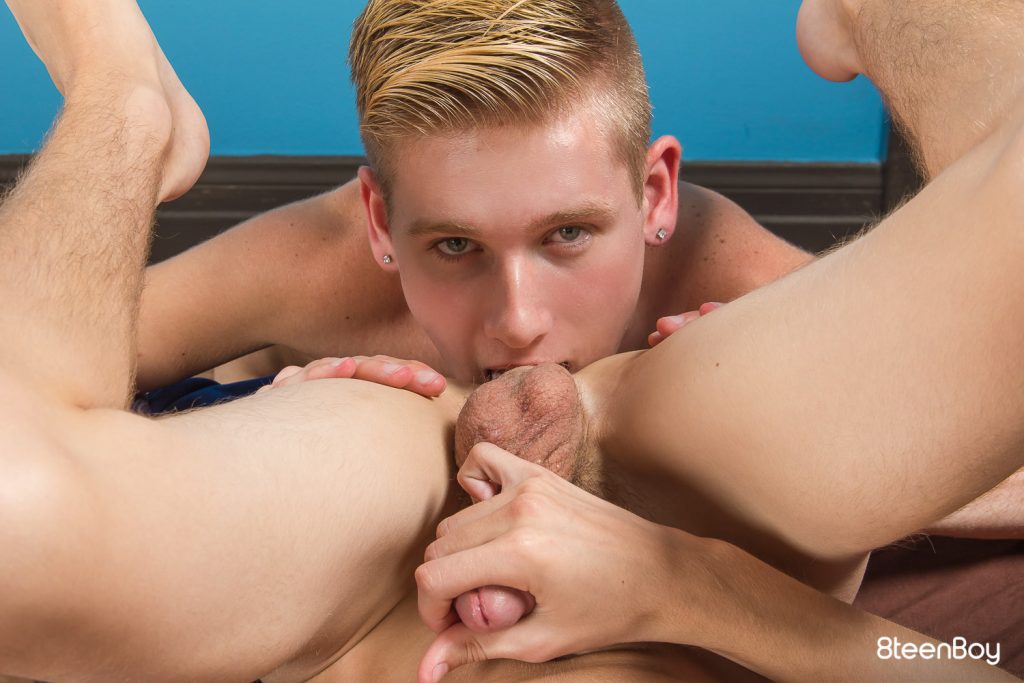 I also took the opportunity to ask Bell—whom I chatted with during my whirlwind visit to Helix in May—about his scene with our very first interviewee, Gabe Isaac. Isaac's monster cock is the stuff of lore around the Helix houses, so I wanted to hear it straight from someone else's experience. In one word: Painful. Very painful. But he finally relaxed enough to enjoy it.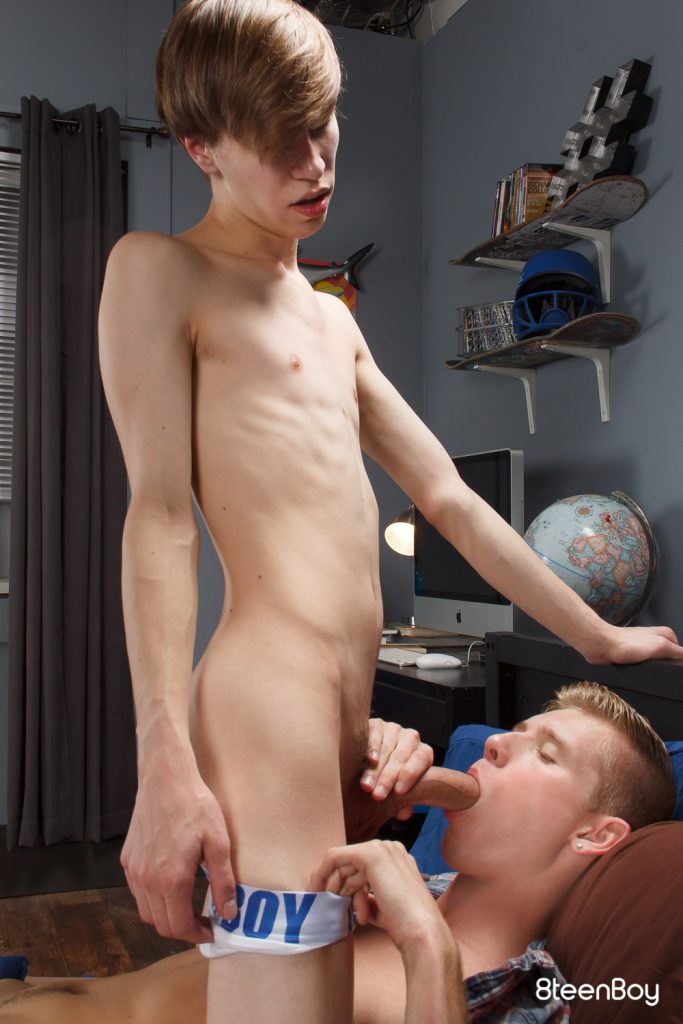 "It's a Horse Dick and he's so skinny, so, and when you see it you would not believe it," exclaims Bell with ever-bulging eyes. "Like people think it's Photoshopped, but it's the real deal."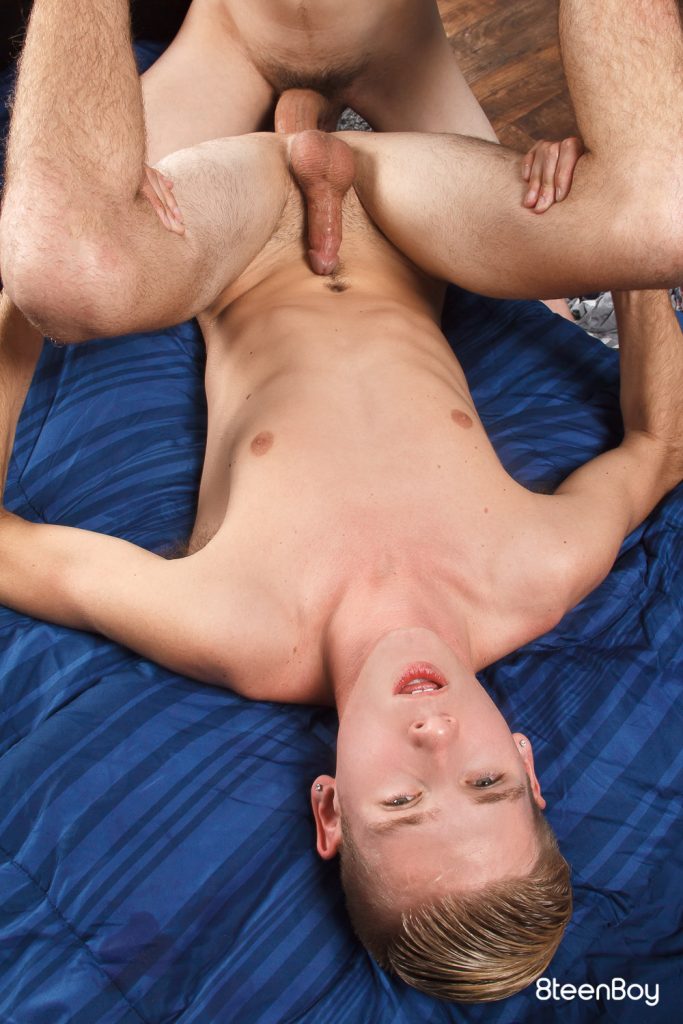 As for Julian himself? He doesn't need a big cock or a hard pounding to get him going. The boy who was raised on the classic simple life on the farm delights in the small things, like kissing. "Passionate kissing, with sucking on your neck and ears and it's just silly thing to do. It gives a tingle down your body that's really sensational."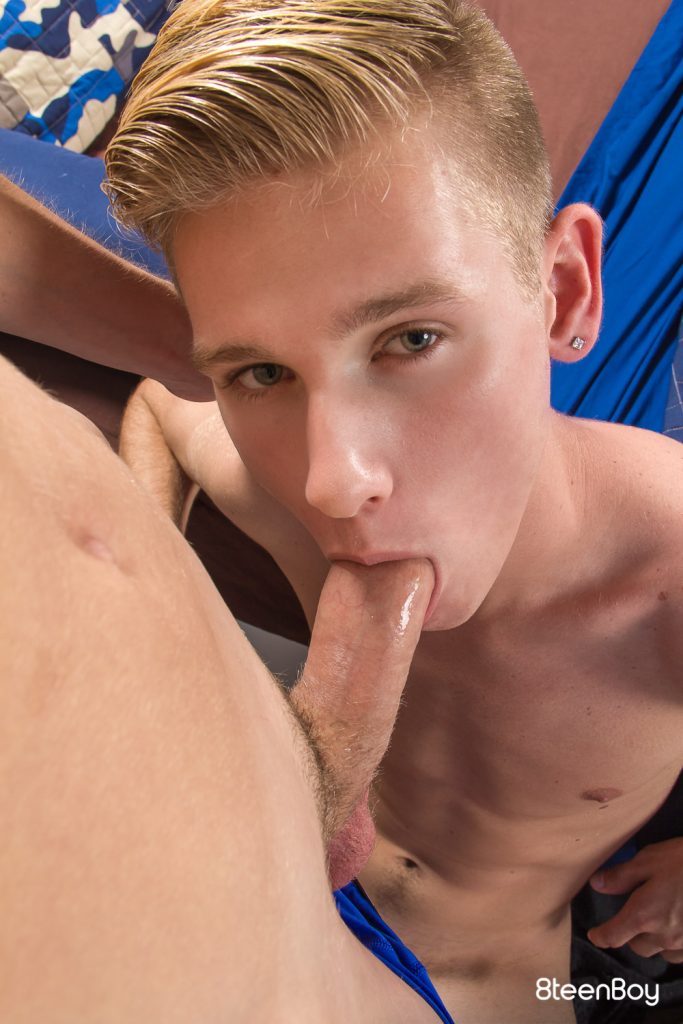 Adorable face. Beautiful Body. Hard worker. Sensational indeed.