Fate and Grindr conspired to bring star couple Kyle Ross and Max Carter together even before their first scene with Helix Studios. 2 and a half years later and the boyfriends are still going strong and are set to return to film their hottest scene to date with a little help from the Helix Real Cam! Watch as the jaw dropping duo go into surprising detail about their passionate sex life while also revealing how much they love and care for one another. Take a look back at a love that remains as strong as ever with this Kyle & Max retrospective: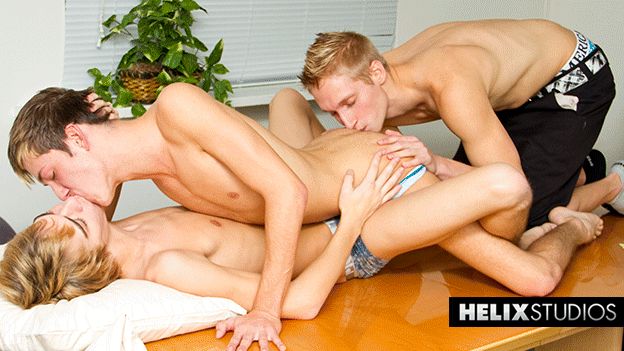 Conference Room Threeway  Kyle Ross, Max Carter and Luke Allen are trying to come up with ideas for the next Helix shoot. After discussing so many hot positions, these super twinks decide to try some of them out themselves. Max fetches some condoms and lube while Kyle and Luke make out on the conference table.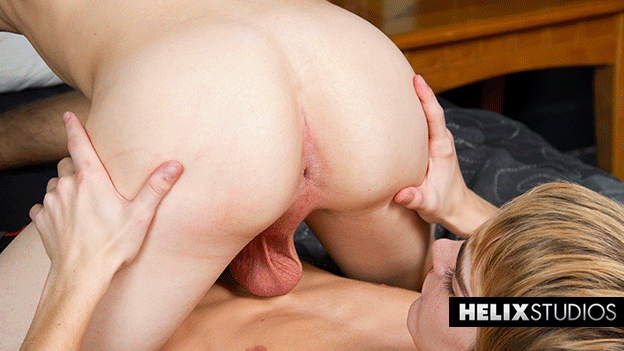 Kyle and Max Bang  So it all began, like so many love stories do, with two boys banging! The blond hotties start with a little making out which leads to Max sucking the super twinks smooth cock. Kyle eats the blond hunk out before sliding his twink dick in the studs horny hole. Kyle fucks the cock hungry Max Carter until it's Max's turn. Flipping the twink over, Max dominates the tiny little smooth skinned twink. Kyle can't hold it anymore and shoots his massive load on his flat smooth stomach. Followed up by Max's extremely thick load right in the same spot!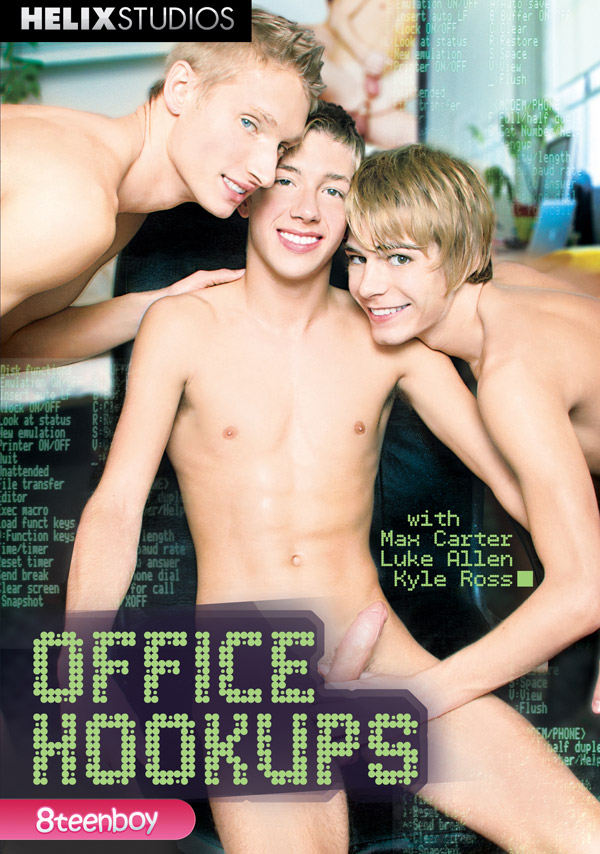 Office Hookups  Ever notice the bulge in the pants of that cute intern? Office Hookups features a handful of adorable twinks getting horny on the job. Watch blond boys Luke Allen, Kyle Ross and Max Carter lock the conference room door, get jaw dropping naked and fuck hard on every surface. Don't miss Kyle Ross as the junior receptionist who gets wet and nasty with water delivery boy, Breck Chambers. Wrapping up this office fantasy is Blake Carnage signing for more than just an ordinary package, specially delivered by Christian Collins. Our twinks really love their jobs.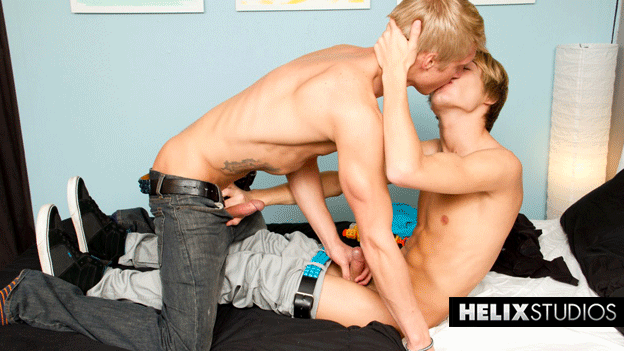 Kyle and Max Bareback  Kyle and Max are back for more, but this time they are taking things to bare level. The skinny Kyle Ross uses his playful manner to get our jock Max Carter to once again pound his tight boy hole in new positions that make this bottom boy hard as a rock. Before you know it the two blondes are swapping spit in one heavy make out session. Naturally the chemistry heats up and Kyle makes his way down to Max's tight jeans that are holding back his throbbing cock. You can only get a creamy explosion like this between two hotties that have natural passion for one another.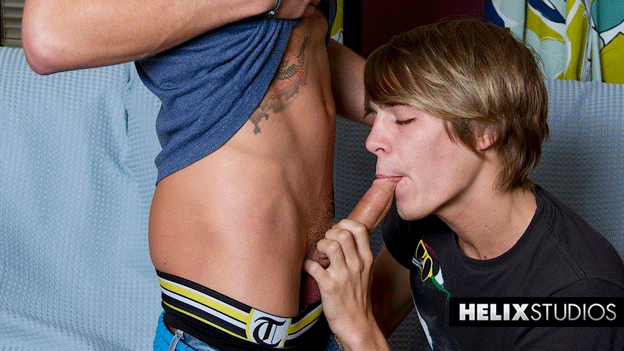 Live, Raw, Action  Be a fly on the wall for an hour in the lives of off screen boyfriends, Kyle Ross and Max Carter. They interact with our viewers and have candid and unedited, sweaty and hot sex.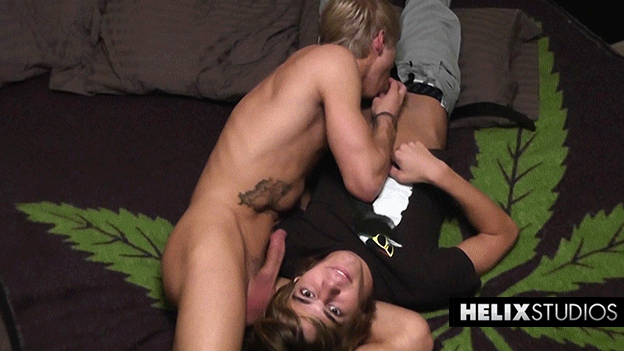 Bareback POV Play  Real life boyfriends Max Carter and Kyle Ross bring a camera into the bedroom, so you can see what happens behind the door of Helix stars. This point of view looks into the top rated models sex lives is your bonus scene of the week.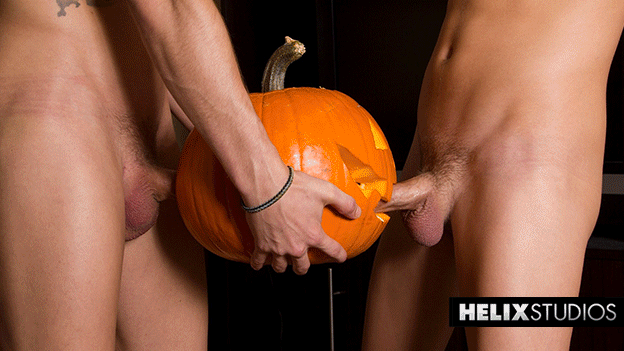 Hall-O-Weenie  You say trick but we're giving you a treat with this tasty Halloween foursome. Three of your favorite hot young twinks are spending Halloween together with their mega hung new friend Roman Daniels. Together they don't just carve a pumpkin they fuck it silly but that's only a warmup. A cock sucking party is followed by a double dick mounting. The cock loving, tight holes of Kyle Ross and Luke Allen get drilled hard and fast simultaneously by Max and Roman. Then no twink is left out of the four-way fuck train but its Kyle Ross who gets a hot cum shower from each of his Hall-O-Weenie friends.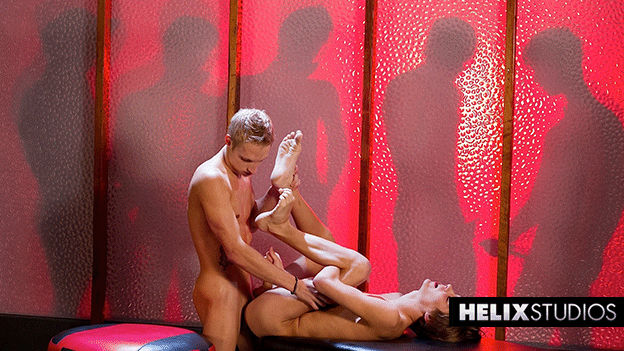 Live Show Orgy  Helix Studios promised to start 2013 with a BANG and we delivered. Opening up with one of the hottest porn couples in the industry, 2012's Helix Studios exclusives Kyle Ross and Max Carter start with some uninhibited fucking. Soon after one by one the boy hotties of Helix pour out until a full on 7 guy orgy is underway. Never has anyone seen so much live skin going on all at once. Holes are penetrated, balls are emptied and everyone is left in ecstasy by the end of this one of a kind boy orgy.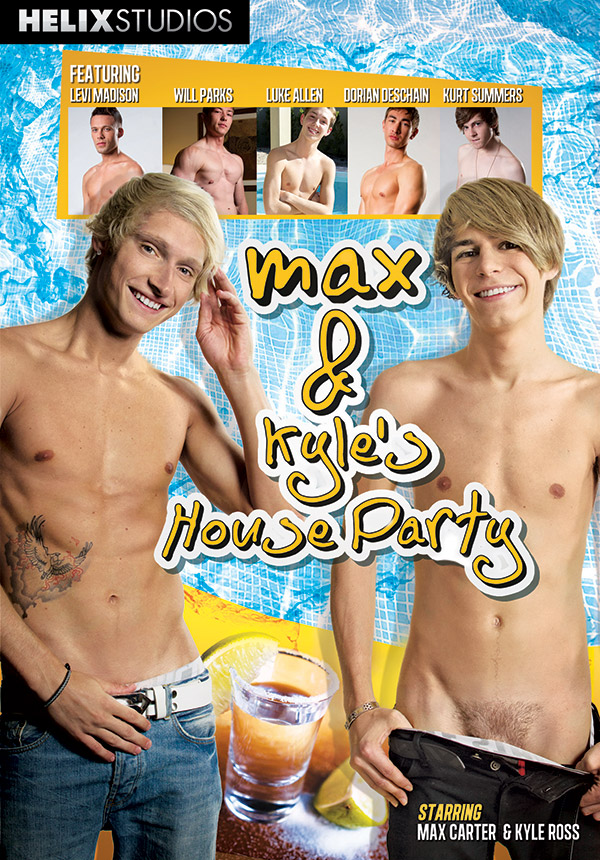 Max and Kyle's House Party  Gorgeous young boyfriends Max Carter and Kyle Ross are celebrating warmer days with their hottest new friends. A pool party turns into a boys-gone-wild night of debauchery and hot hookups including a 5-star, rough fucking session with tiny twink Kyle and beefy, hung jock Will Parks. Kurt Summers has a 'smokin' good time taking the rock hard cock of tall, dark and handsome Dorian Deschain and Luke Allen pops in for some after party hole pounding. Join the wet & wild fun at Max and Kyle's House Party.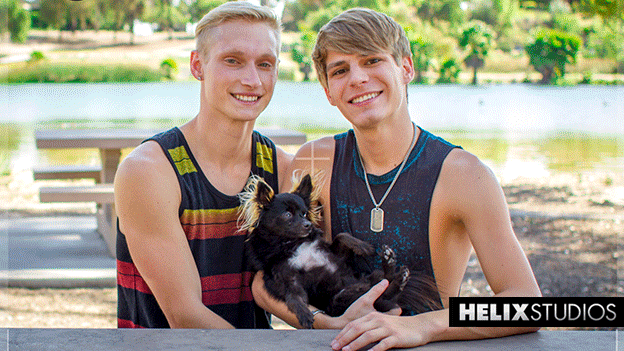 Real Cam: Max Carter and Kyle Ross  An honest and vulnerable look at the relationship of boyfriend porn stars Max Carter and Kyle Ross. The young men reflect on love, work and real sex before retreating with the cameras to the privacy and comfort of their bedroom. A few well-placed GoPros help Max and Kyle document themselves at their most intimate, ultimately combining the natural live-action approaches of both POV and Gonzo style filmmaking.