Spending the afternoon with Kody Knight is like receiving a gentle reminder to turn your attention to the small moments of the day. Getting ice cream on the beach, people watching in the park and brainstorming ideas for his photo shoot all contained casual but focused interactions that revealed a depth of character within the young man. Maybe it's his calm Southern demeanor or humble nature but it is in these simple exchanges that you really get to know Kody.
"With his perfect jock physique and gorgeous All-American looks, Kody is sure to become gay porn's next big star," says Helix Studios owner Keith Miller. "Kody is not your typical model. He has a very genuine quality about him…one that is sure to have a broad appeal. He is a real gem and we are very excited to have him."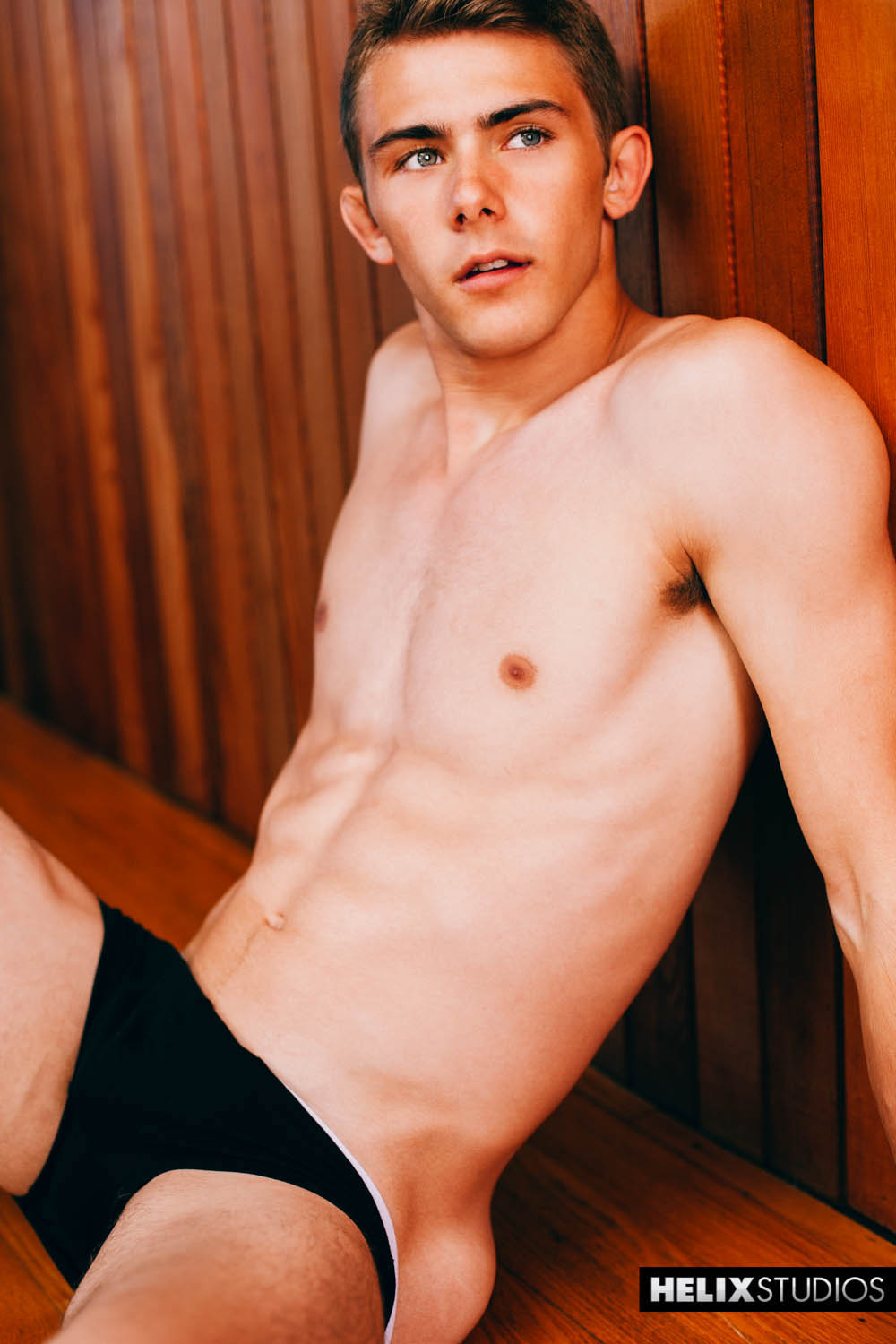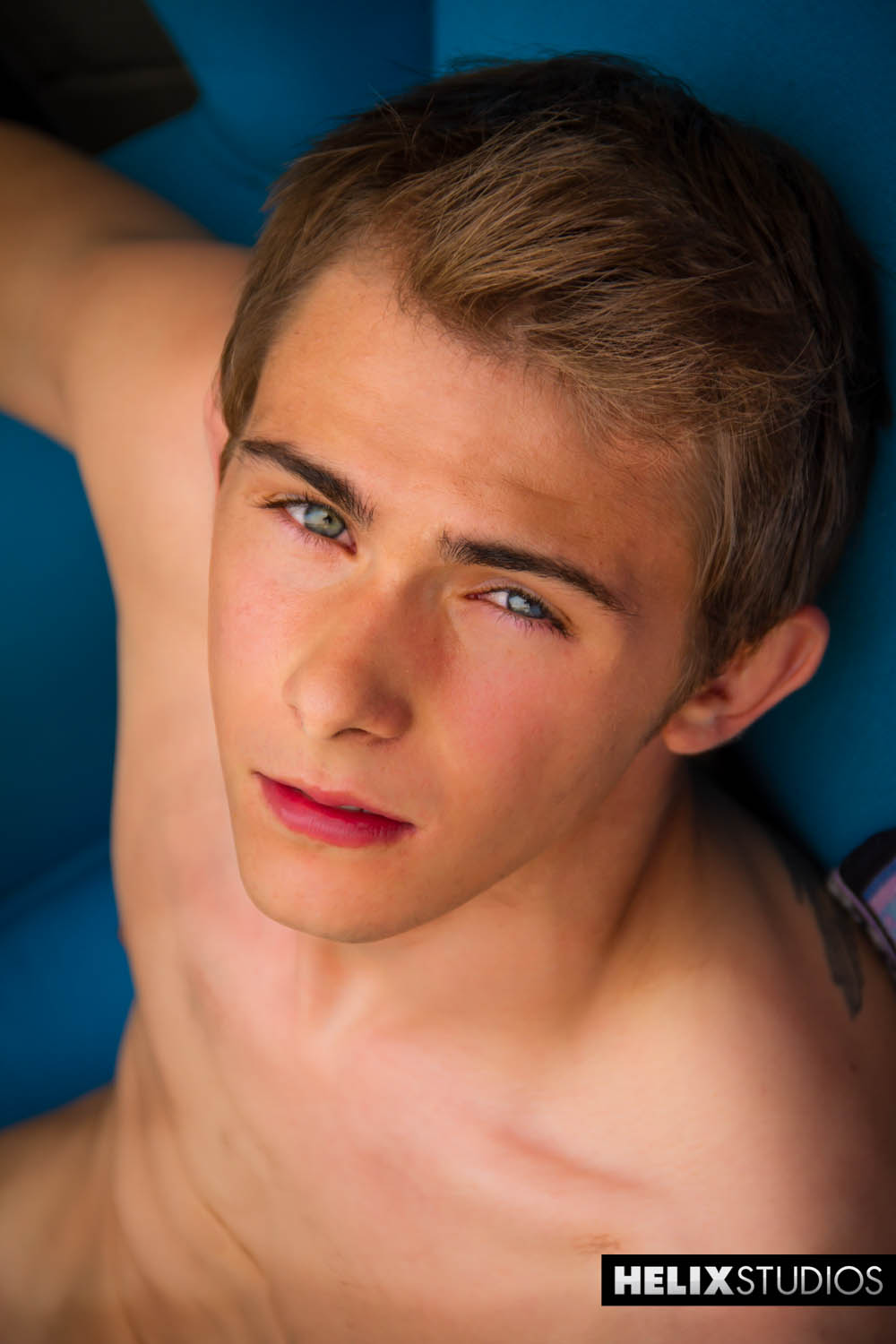 Naturally, Kody was the center of attention at this years Phoenix Pride Festival as he worked the crowd at the Helix booth. And it was no surprise that Helix's newest Exclusive Model was the fan favorite given his impeccable credentials as the portrait of an All-American stud: 18 years-old, 5'10", 136.3 Ibs, 7″ cut cock, Brown hair, Blue eyes, Honors student and 5-sport athlete.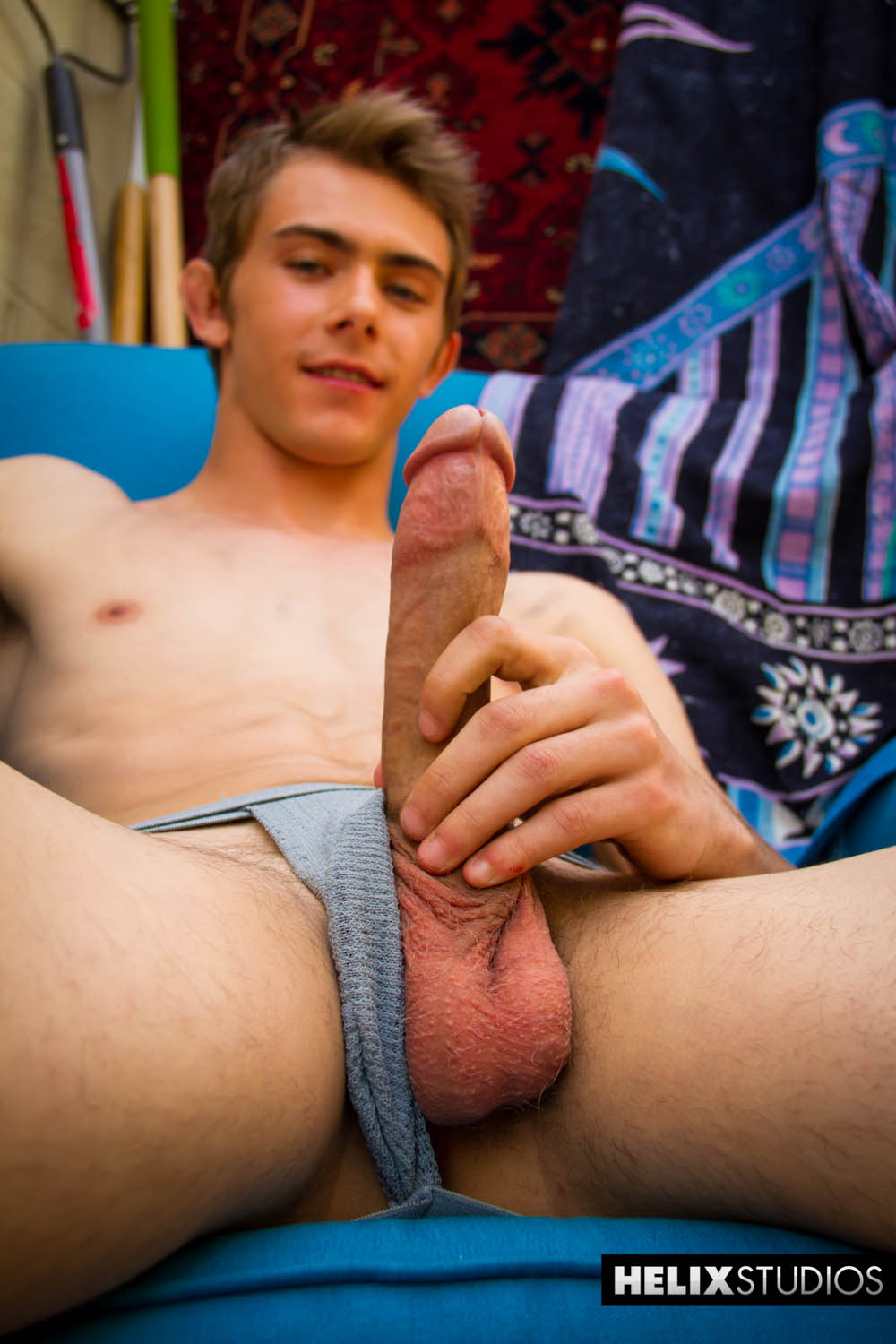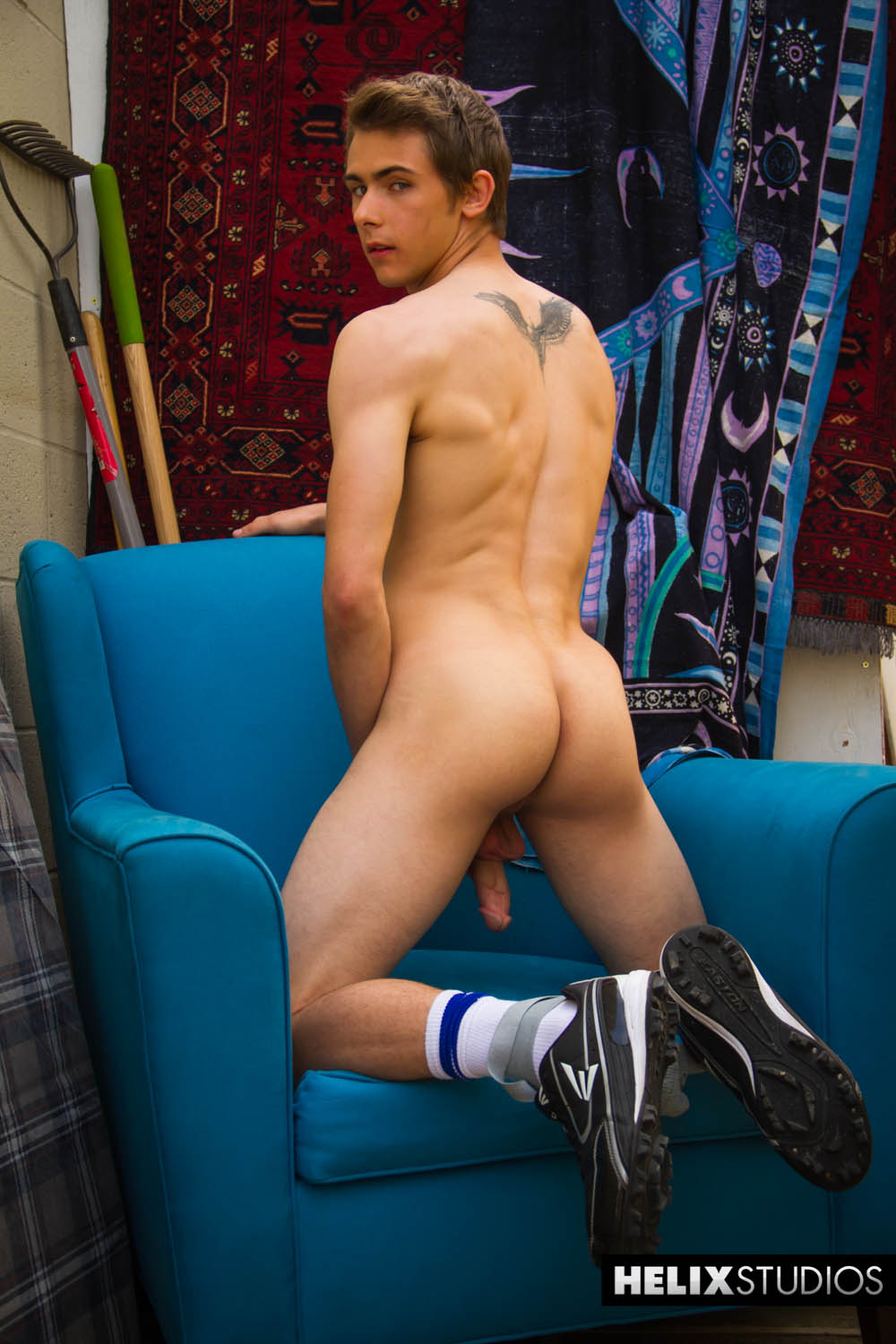 Until joining Helix, Kody focussed on academics and playing a variety of sports including cross-country, soccer, wrestling, tennis and track. Kody also considers himself an avid outdoorsman spending much of his time camping, hiking and going to the beach. He now plans to pursue a degree in Exercise & Sports Science at USC with the hope of becoming a Physical Therapist.
Kody doesn't feel the need to identify himself as gay or straight and given that the young jock came to Helix Studios as a virgin, he also doesn't seem content to fit his life into anyone else's conventional narrative either. It is the complexity of Kody's story that has fans clamoring to see his first scene, an intimate Real Cam with Andy Taylor. The interview accompanying his introductory photo shoot was filmed just one day before his first scene and serves to document Kody's feelings about sex before he is deflowered. The way Kody reflects on the tension and expectation that exist when losing your virginity, especially on camera, unequivocally makes him a distinct figure in the ever expanding Helix Family.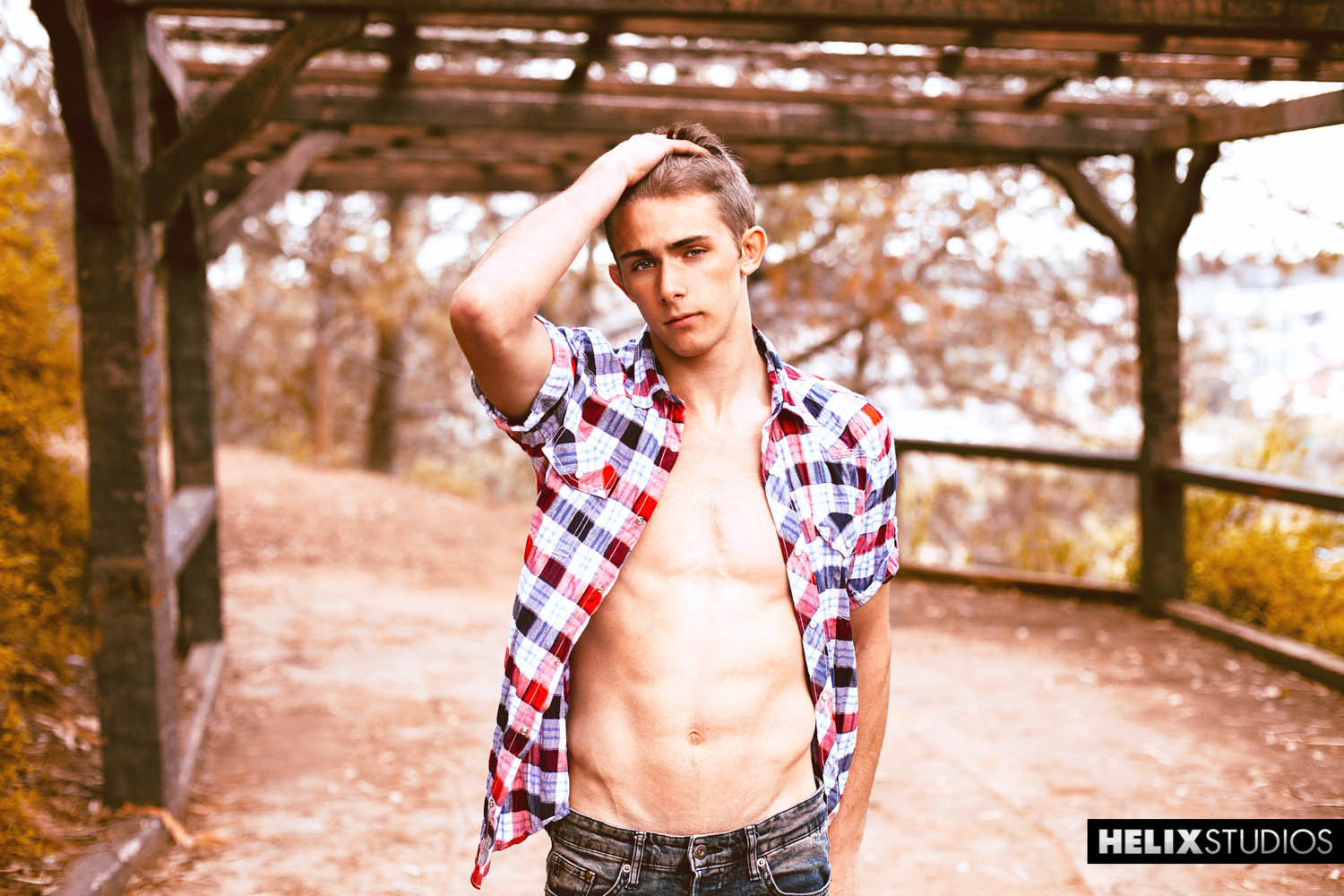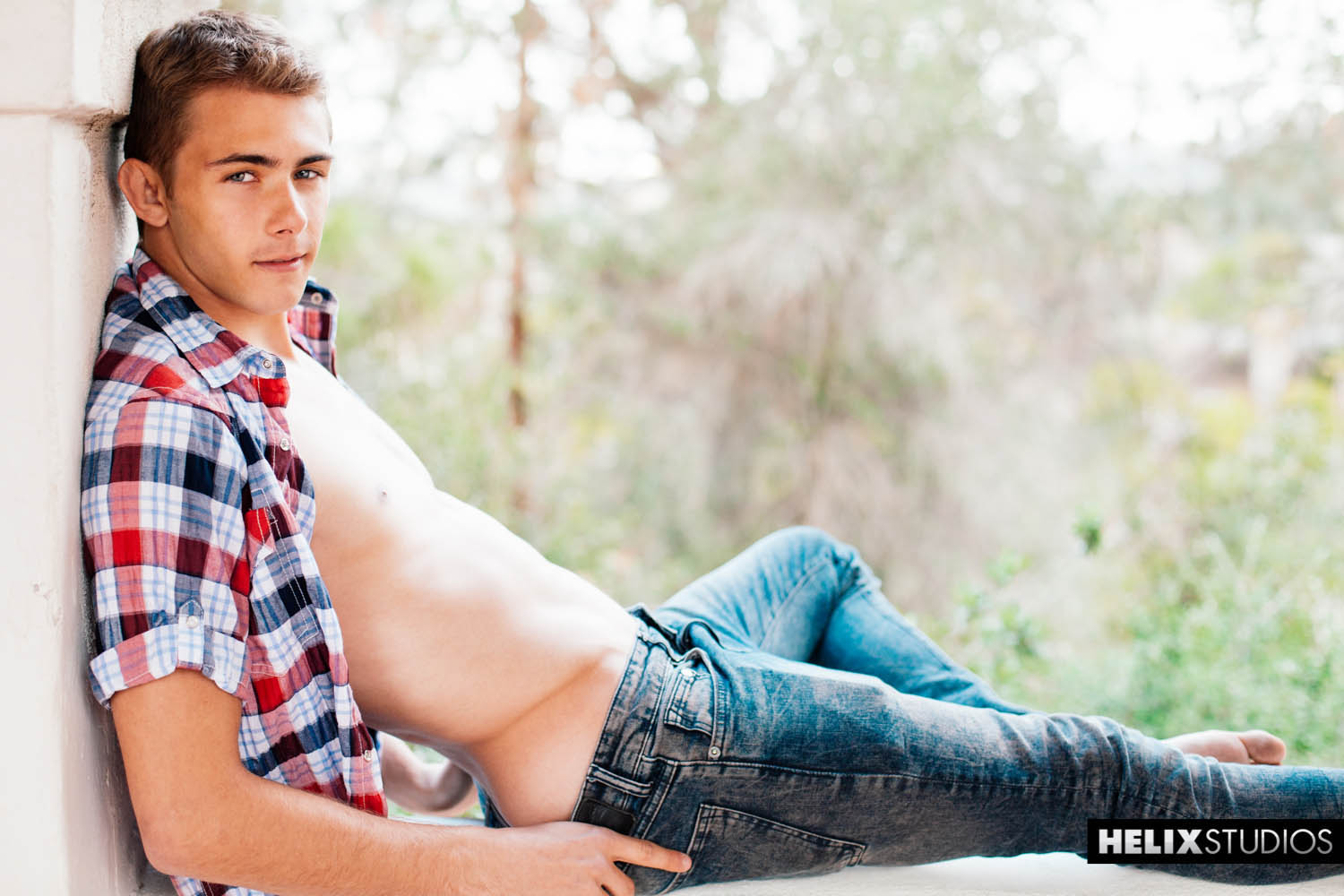 We look forward to seeing what other surprises Kody has in store for us in what promises to be a distinguished modeling career. Get to know Kody by following him on Twitter @kodyknightXXX