In honor of Sex en Rouge winning "Scene of the Year" at the 2015 Cybersocket Awards, we're taking a look back at all that went into making this groundbreaking project. Here are a few facts about Sex en Rouge you may remember, and some you probably never knew.
1) Sex en Rouge marked Liam Riley's official entrance into gay porn, and at the time it caused quite a stir. With the scene's release, the former "Cheer-lebrity" was the object of criticism from those who were less-than-thrilled about his new career choice: "How a Teen Cheerlebrity Leverages his Social Media Stardom to Launch a Gay Porn Career"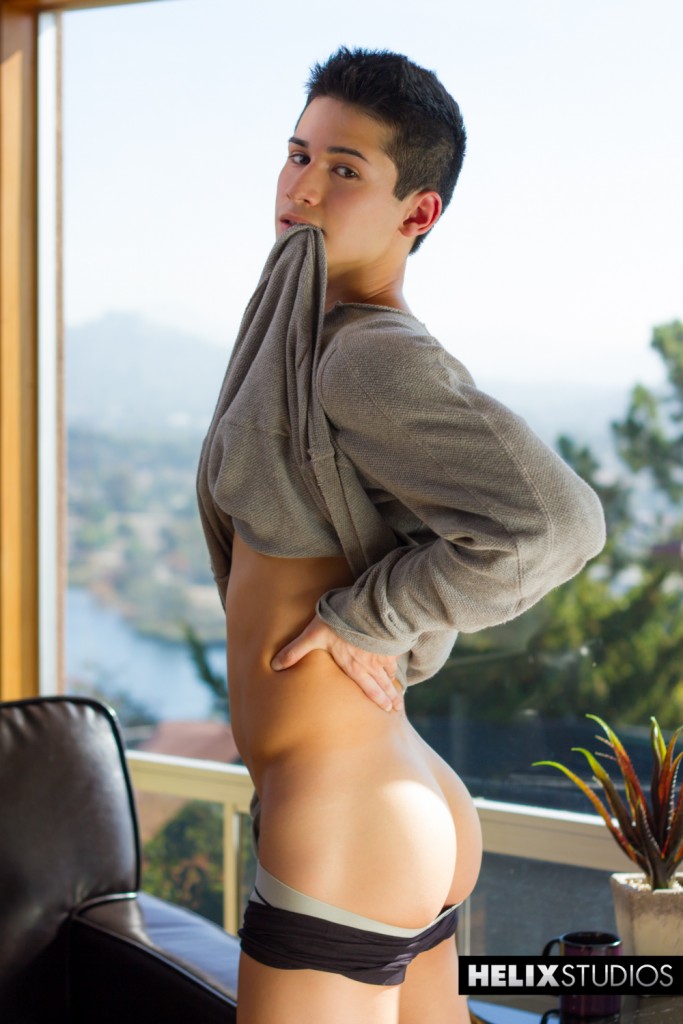 2) Rigging the bed to lower from the ceiling rafters was no easy feat, and required the help of a few of our strongest models as stagehands.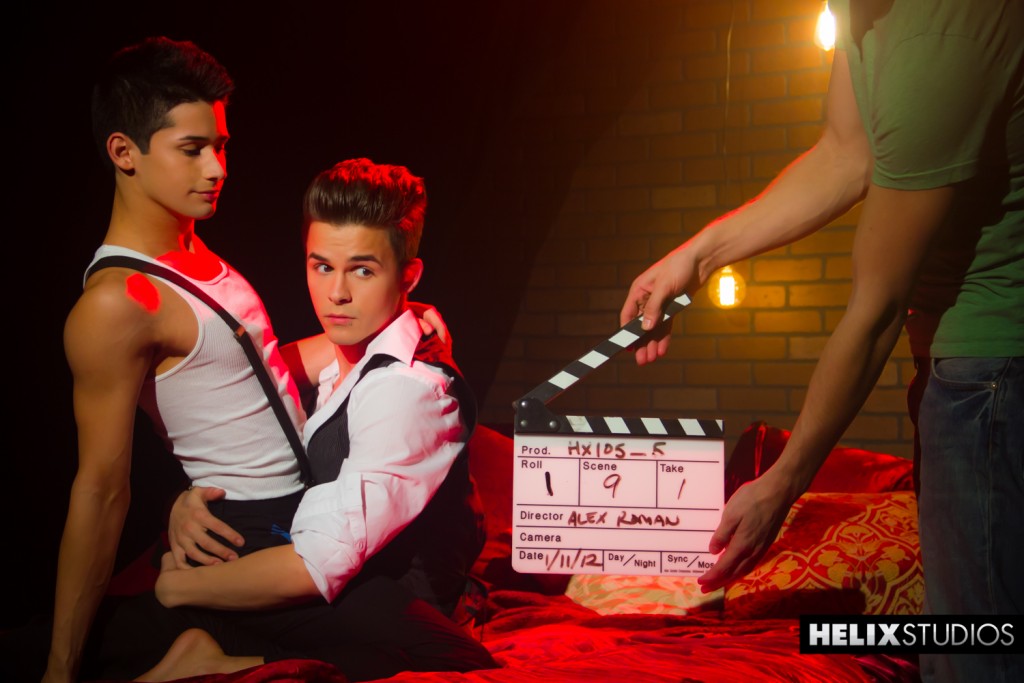 3) Andy Taylor has moves. From the lead-up through the cumshots, Sex en Rouge goes off like an expert piece of choreography. If you're wondering why, one reason is Andy Taylor's dancing abilities. Andy earned his skills up on the box shaking his ass as a former go-go boy.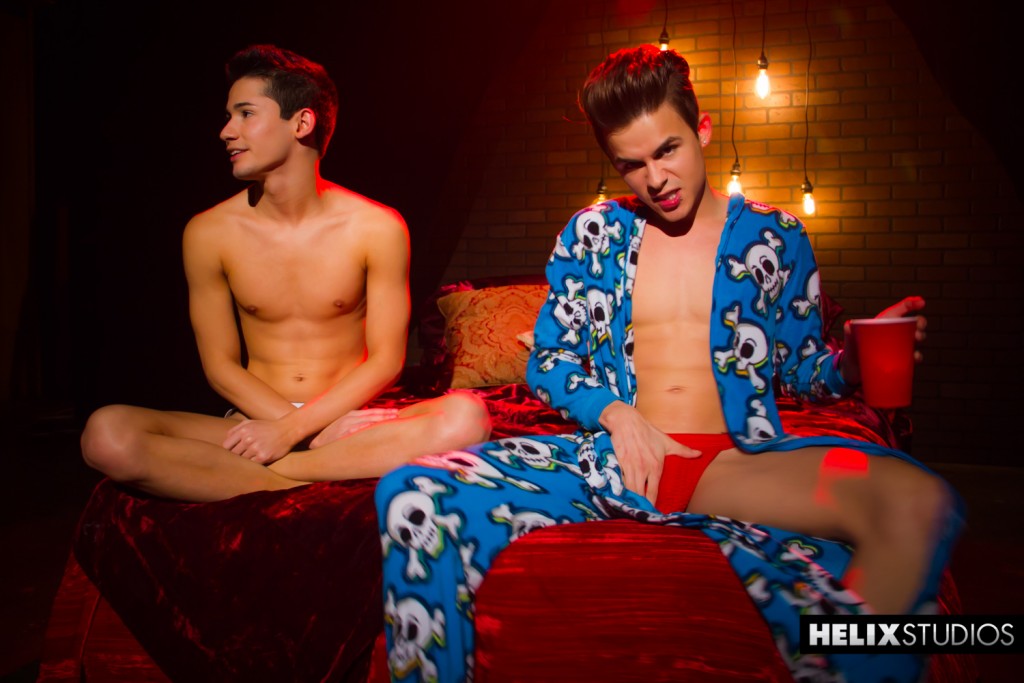 4) The other reason is Liam Riley. A background in cheerleading means he's almost shockingly limber. We're pretty sure everyone noticed.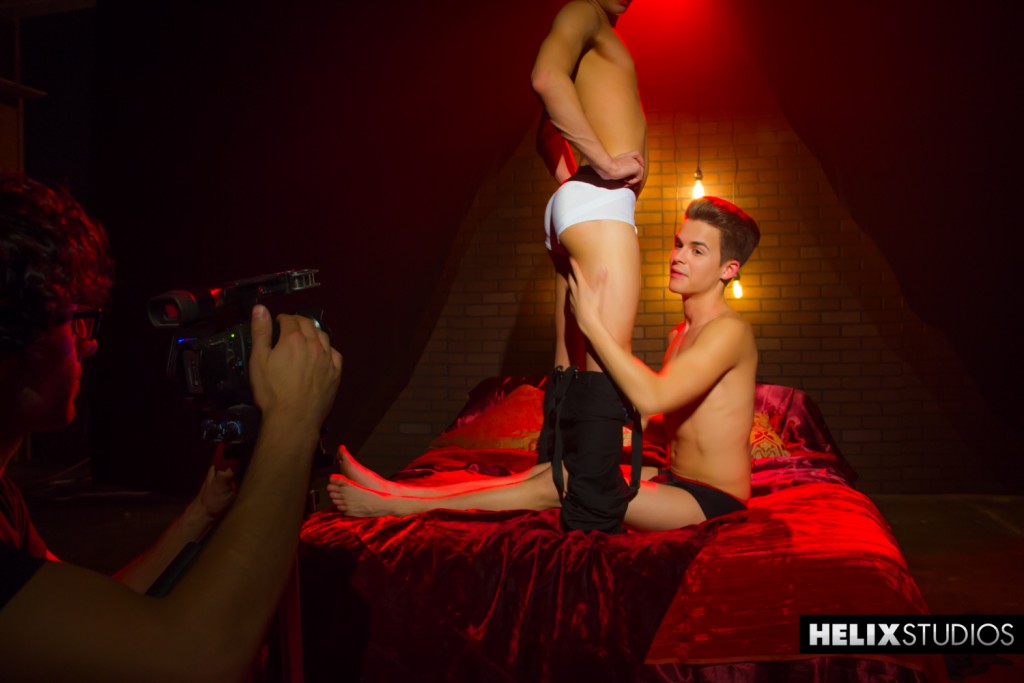 5) The look and feel of Sex en Rouge were styled after the classic cabaret sex shows of Europe. Director Alex Roman's task was to pay homage to these visually stunning, erotic Old World performances.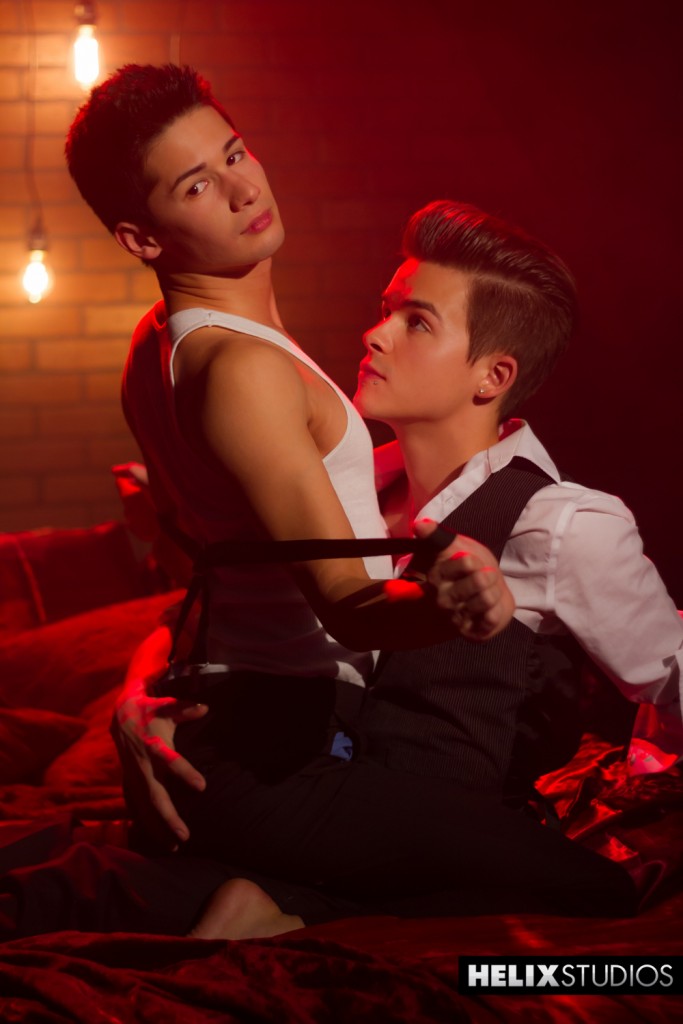 6) The "mysterious smoker" whose silhouette appears looking on to Andy and Liam's seductive dance is a cameo by Helix Studios Director of Operations Deniz Bilgin. Originally from Turkey, much of the scene's vision and concept were his.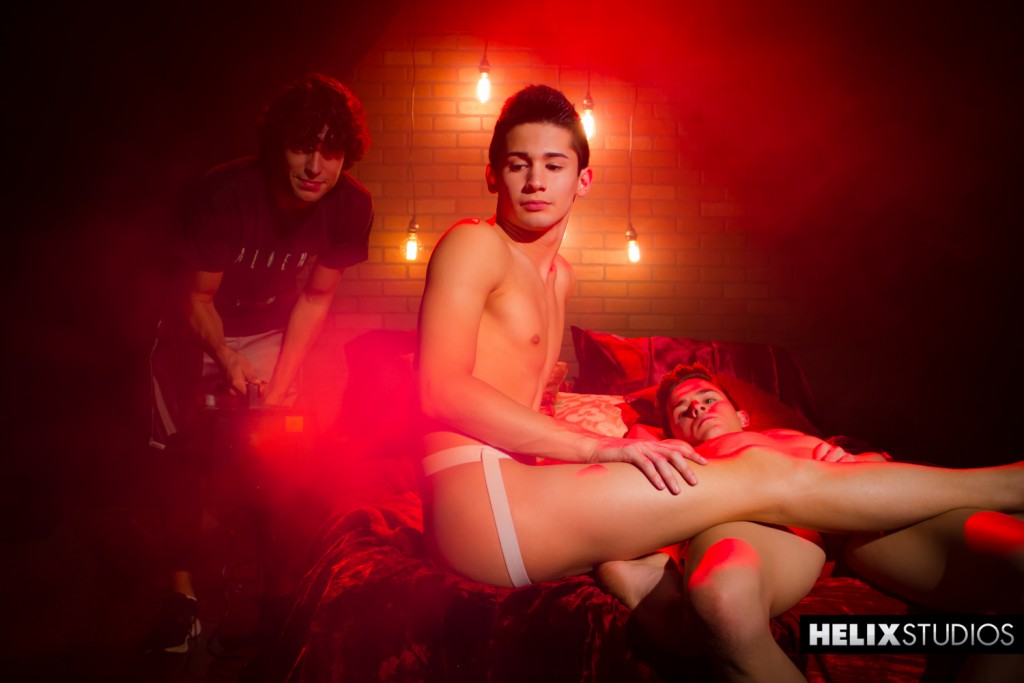 7) "Sex en Rouge" is Frenglish for "Sex in Red". As some of our multi-lingual fans like to point out, the true French word for "sex" has an "e" at the end.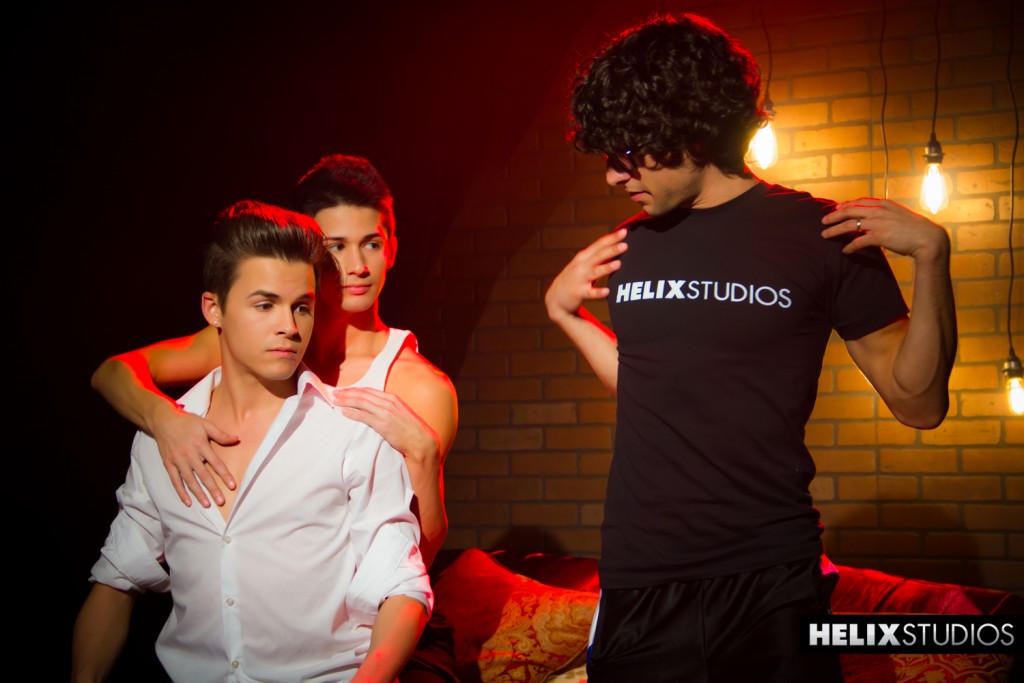 Additional reading: Introducing Liam Riley