Polar Vortex 2014 is upon us! Well, not
us
here at Helix Studios in San Diego (it was 70° today) but all
you
out there battling the snow and freezing cold. We know you're going to be trapped indoors so jump in bed with a bunch of blankets and stay warm with these hand-picked scenes that are sure to light your fire. And if that doesn't work, think warm thoughts and pretend you're tanning with the
twinks at Black's Beach…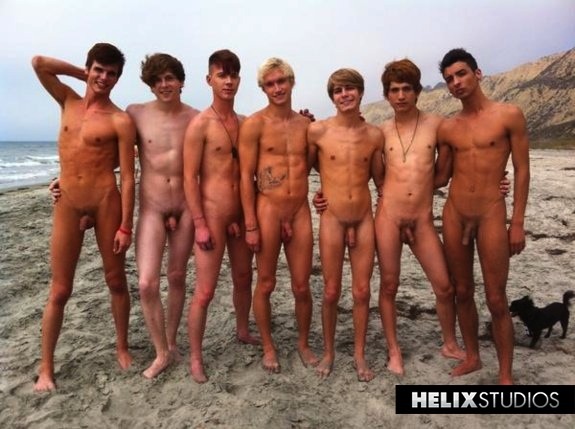 STAY WARM OUT THERE!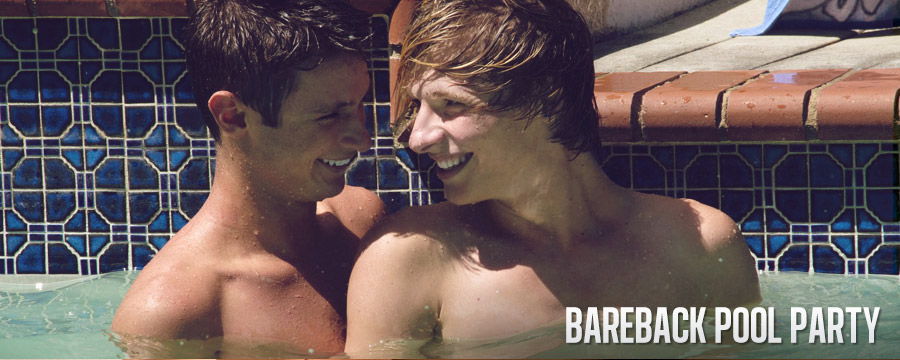 What better way to spend a hot summer afternoon then at a twink pool party. During the fun in the sun wholesome blond boy Jessie Montgomery and sexy boy next door Damon Archer sneak off to get to know each other better. Jessie starts things off by dropping to his knees and deep throating Damon's rock hard cock. After an expert blowjob Damon bends Jessie over and starts pounding him until he can't take it anymore and blows his load all over himself.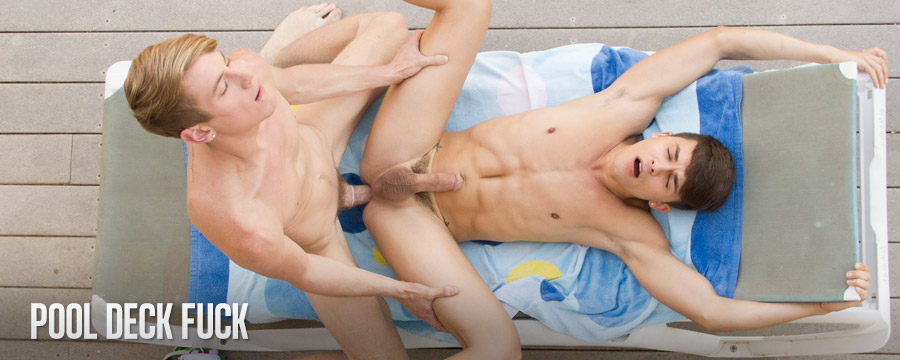 A pair of hot Helix newbies get together in this excellent scene. Sexy blond stud Stefan Nash and hunk Andy Taylor are lying out poolside when Stefan starts getting frisky. The two twinks make out for a while until Stefan heats things up by sucking and slurping on Andy's rock hard cock. After massaging Andy's dick with his tender lips Stefan sits on Andy's woody and begins riding it like there is no tomorrow. Andy gets so horny he flips Stefan on his back and really drives his cock deep into Stefan's tight little boy hole. But Andy doesn't want to miss out on all the fun and flip-fucks the tan pool boy! Watch these two sexy boys both blow their loads in this incredible new scene.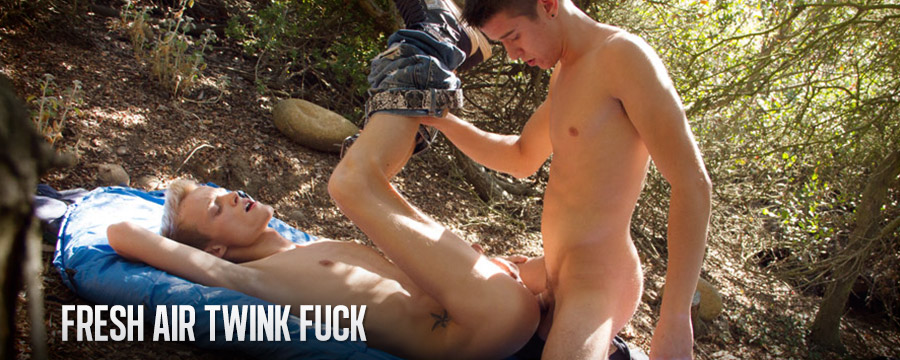 Blond hottie Nicholas Reed and cute twink Evan Parker bump and grind in the great outdoors. Evan gets hungry after a hike in the woods so he chows down on Nicholas' big hard sausage. Nicholas is quick to take his turn sucking on Evan's raging boner and after all the oral fun Nicholas grabs a tree branch and holds on for dear life while Evan fucks his tight little boy hole. Good thing no was around because Nicholas can't help but cry with joy while Evan drives his cock deeper inside. The two twinks finish things off by blowing their loads all over Nicholas' sexy little tummy.

Twinks Scotty Clarke, Matthew Keading and Nicholas Reed can't wait to get out of town as they speed away in their red hot convertible for a wild party weekend in Las Vegas. The road trip takes a detour when the boys find themselves lost in the middle of Bumfuck Nowhere. They decide to make the best of their misfortunes and hole up in a quaint cabin for the night. Scotty quickly gets bored and decides to get some fresh air when muscle jock Connor Maguire spies the hapless blond boy. Connor seduces Scotty into following him back to his campsite where they get down and dirty sucking dick, licking ass and fucking all over the tent!