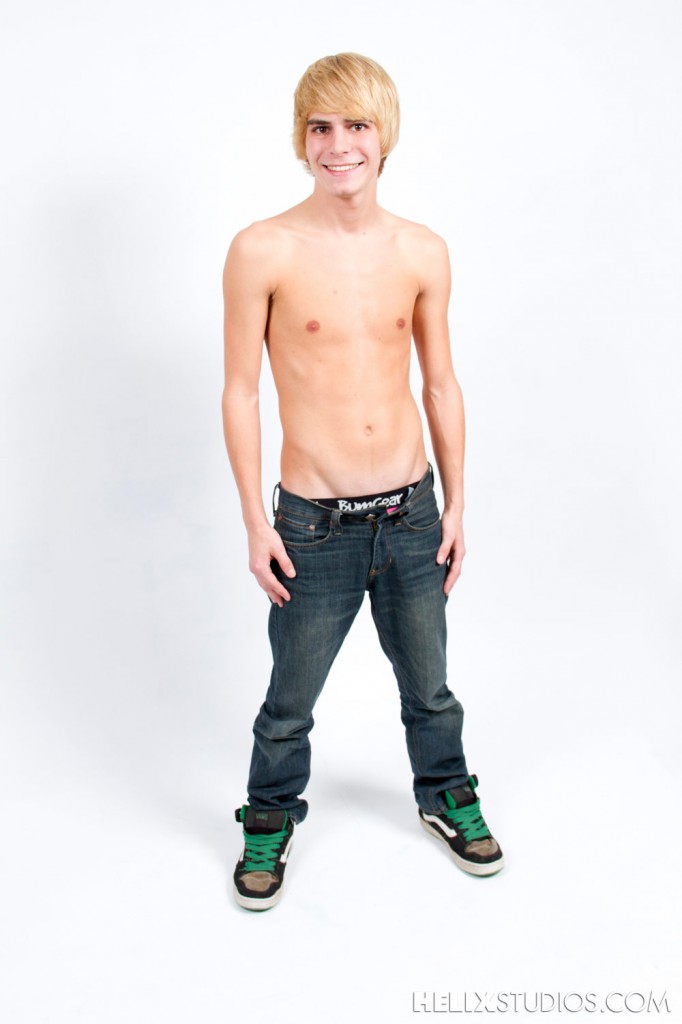 It's rare that a new model comes along and blows everyone out of the water right of the bat. In Kyle Ross' case he's the complete package. This young sassy spitfire of a twink reminded us of a hybrid between Tommy Anders and Chris Riverz. His sexual appetite though, that's something you fans have yet to fully digest. At first glance Kyle's smile draws you in but as you sit down and talk with him you soon realize he is very bright and inventive.

Our first experience with the clever Ross was captured with his partner at the time, Breck Chambers, who shouldn't be forgotten, as the adorable, yet commanding top. These two twinks ignited our screens today with their already chart topping 4.88 out of 5 star Helix Studio member rating.

Helix Studios' members will be delighted to see Breck take control of the very vocal Kyle Ross and fuck with the passion that so many porn scenes are missing now in days.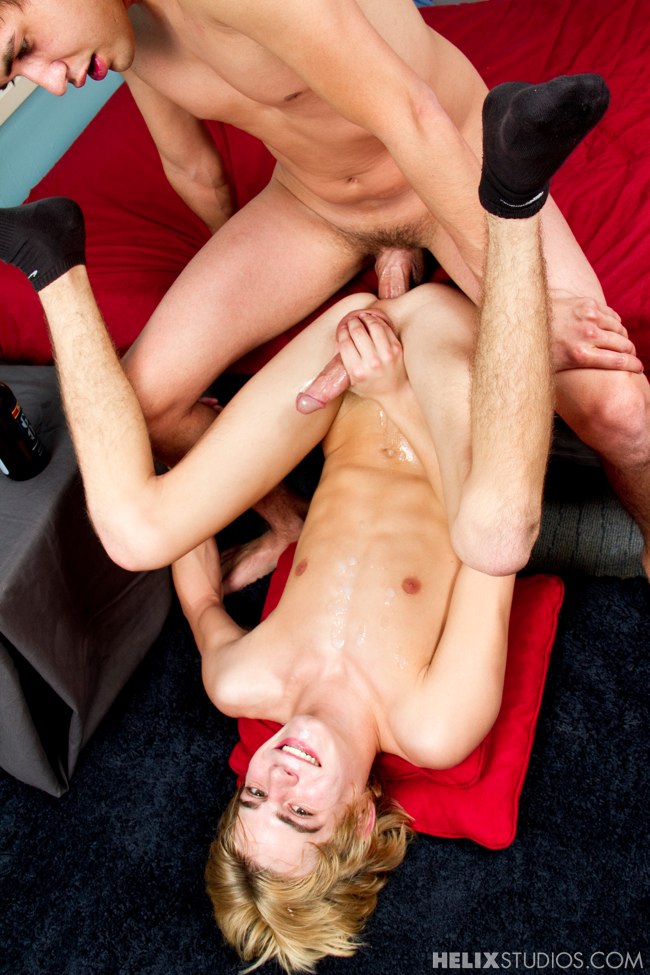 After Facebooking and texting with Kyle earlier today he was humbled that his scene already had a close to perfect rating. He wanted to watch it for himself and confirm that it was indeed a hot piece of work. He logged onto Helix Studios website but realized he didn't have a password. After quickly working that small problem out he got down to business and sent us what he thought of his scene.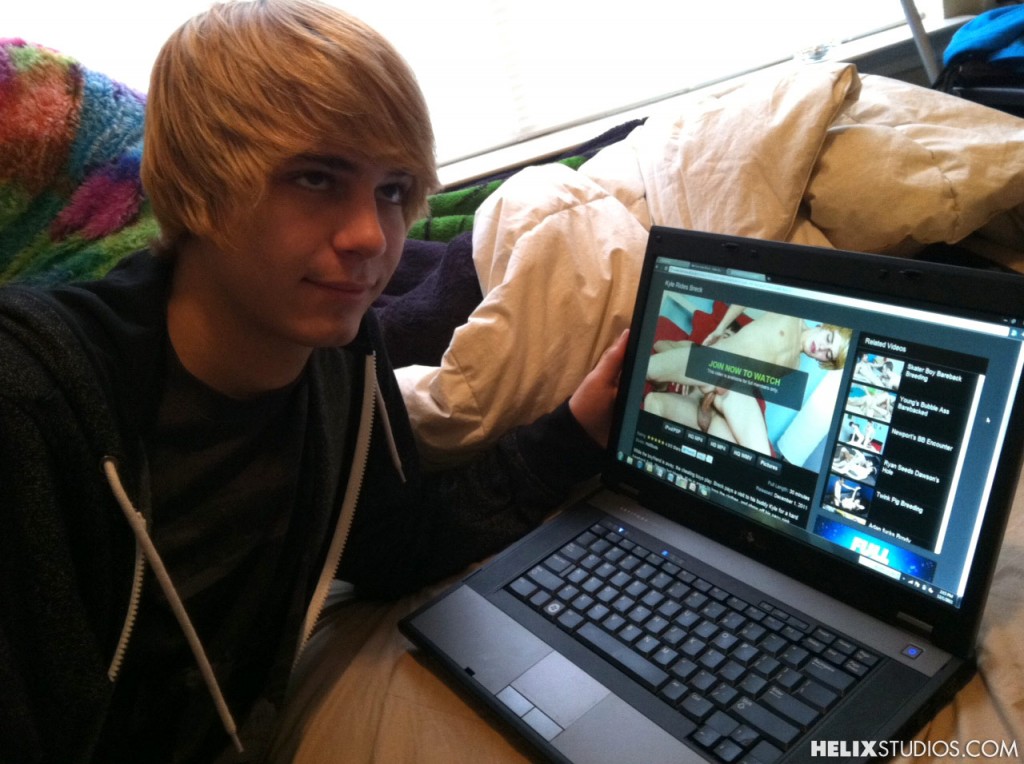 Ten minutes later we got a picture message with the results. There was no surprise that the picture we got was Kyle erupting with pleasure to his raw and passionate scene with Breck.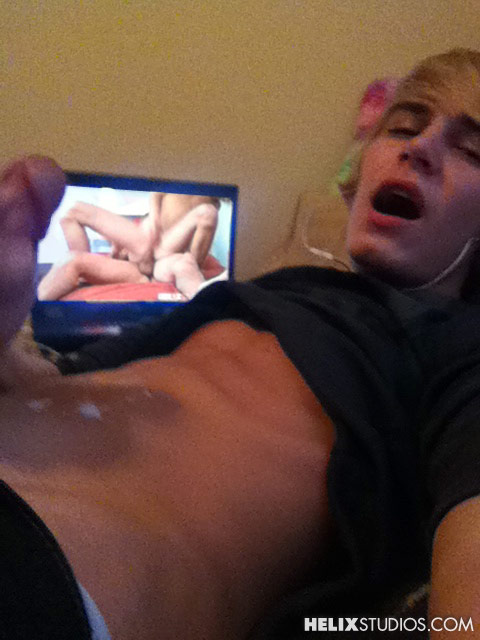 We can safely say Kyle Ross is off to an all-star twink start with his porn career. What's next for this knock out performer? You'll just have to keep checking back for more! We might have a few surprises for you