We could go on all day listing the reasons why we here at Helix Studios so fervently endorse flip fucking. It's like taking a regular sexual experience, and doubling it. Twice as many positions to try + lasts twice as long = twice the fun. Plus the kicker: flipping actually makes you better at sex. When you experience everything your partner does, top to bottom, you become more attuned to what feels good for him.
Now that we're all worked up just thinking about it, let's reminisce on Helix's Top 10 Hottest Flip Fucking Scenes.
In Evan Parker's first bottoming scene he spends the warm summer day playing strip tennis with young stud Andy Taylor. As more clothes come off the two twinks move to the bedroom so Evan can climb on Andy's boy-pole for his very first flip fuck!
2) VELO | Part Five: The Boyfriend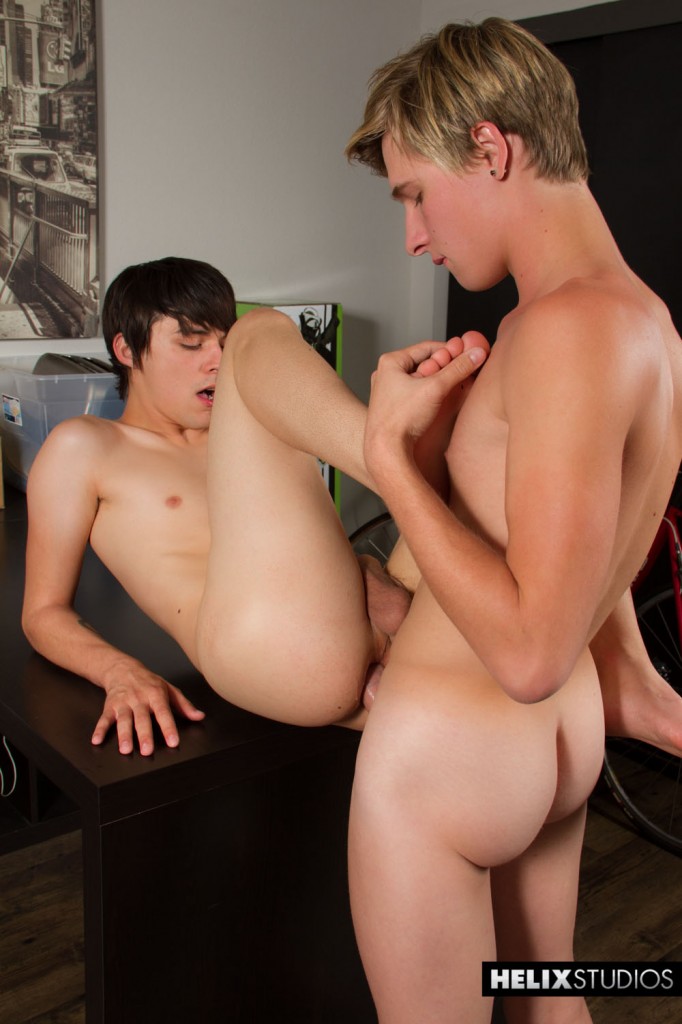 After a long day on the bike Matthew Keading is finally home and ready for some sexy time with boyfriend Jessie Montgomery. Even after riding hard all day Matthew shows he's still got the energy to deliver an intimate and exhilarating flip-fuck for his boy toy.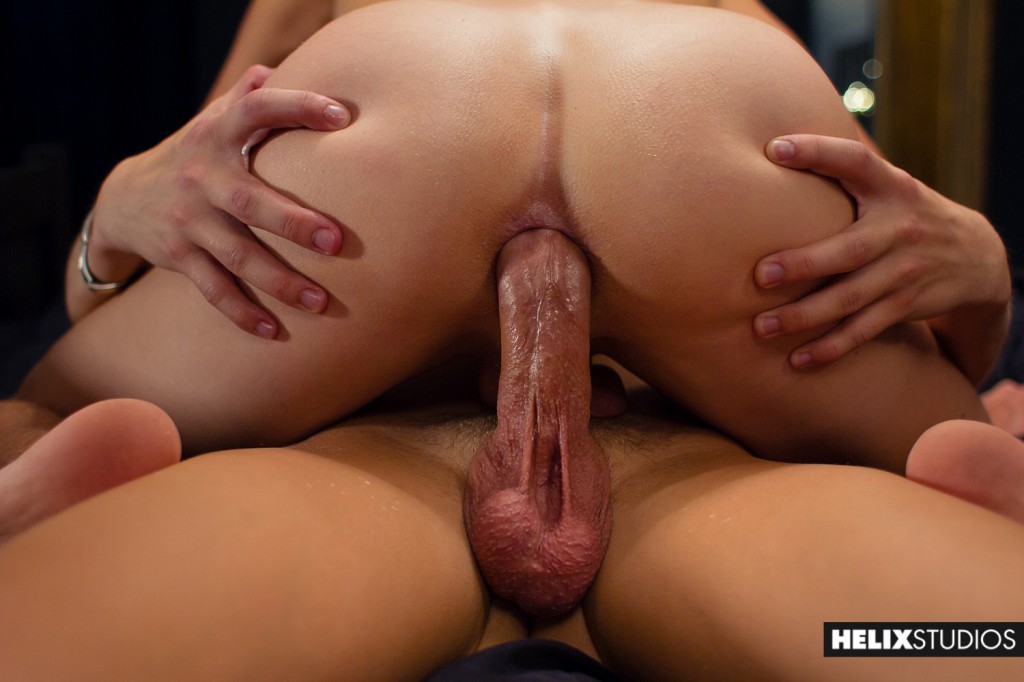 It's apparent 18-year-old model Tyler Hill is in for a tough casting call as soon as Kyle Ross walks through the door to do the Studio's dirty work. Tyler exceeds expectations with a jaw dropping bareback flip fuck that leaves Kyle satisfied and covered in cum.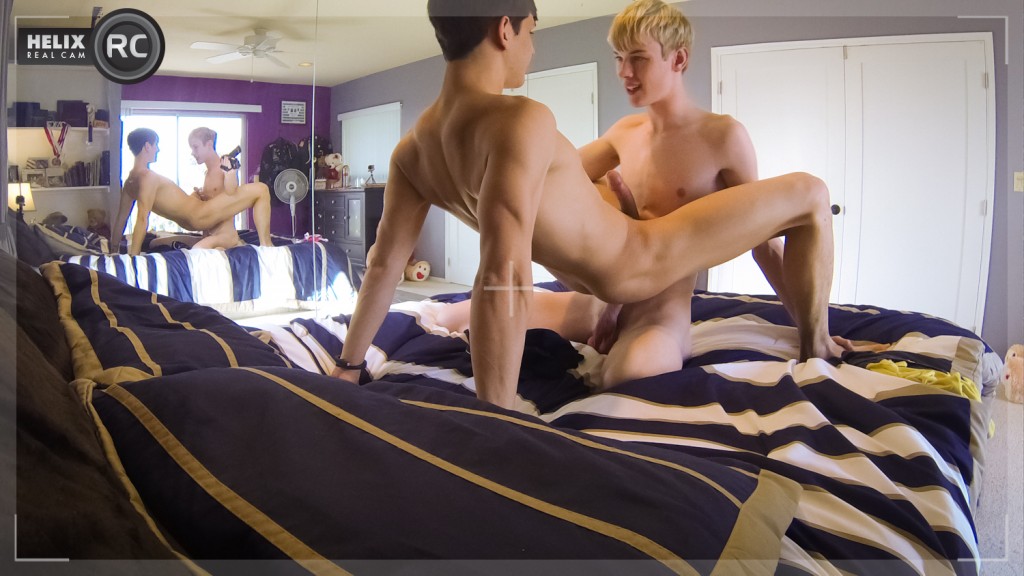 The Helix Real Cam takes you inside the love life of sexy Southern boyfriends Zac & Scotty. A love this deep is made to be admired and the boyfriends are happy to oblige with a bareback flip fuck like only true lovers can deliver.
5) The Art of Breaking Up | Part 3: Like a Good Neighbor
Liam Harkmoore has a fun idea on how to spend the evening and gets his wish with a night with Alex Greene's giant cock shoved in his mouth and tight pink hole. His own big dick flops up and down as he bounces on top of Alex's fat pole making this encounter a match made in heaven!
Hot passionate twinks Dylan Hall and Nicholas Reed can't get enough of each other. After pounding Nicholas bareback, Dylan being a true cum slut hops on top of Nicholas' raging hard boner and goes for a ride of his own.
Sexy blond stud Stefan Nash and hot hunk Andy Taylor are laying out poolside when Andy gets horny and puts his buddy on his back to drive his cock deep into Stefan's tight little boy hole. But Andy doesn't want to miss out on all the fun and offers up his ass for Stefan to pound until they both blow their loads.
Some may wonder if bareback boys Daniel Bishop and Jacob Dixon have been friends for years because of the flip-flop chemistry between these two smooth twinks. Jacob is the first to receive Daniel's beautifully thick raw cock before returning the favor by mounting Daniel and giving him all 9″ of his bare cock.
Twink nerd Matthew Keading and sultry blonde boy Dylan Hall take turns stripping down to turn this laid back afternoon into a bareback afternoon lay! Dylan warms up Matthew's boy hole with some gentle ass play before shoving in his thick raw dick. The boys fuck, flip-flop and flip again with Dylan finishing off their playtime with a sweet cream pie.
College jocks Evan Parker and Kody Knight have a little friendly competition to determine who's the better top. When they take the dick measuring contest back to the bedroom the two natural tops flip-fuck for Kody Knight's first bottoming scene! Evan gets him moaning as he slowly works Kody's virgin hole before suggesting that it's the teen boy's turn to give him his best shot. The two studs flip again as Kody delivers an intense, scene stealing cum shot that leaves everyone feeling like a winner.
Additional Reading:
Evan Parker's First Time Bottoming
10 Reasons Being Gay is the Best Thing that Ever Happened to You