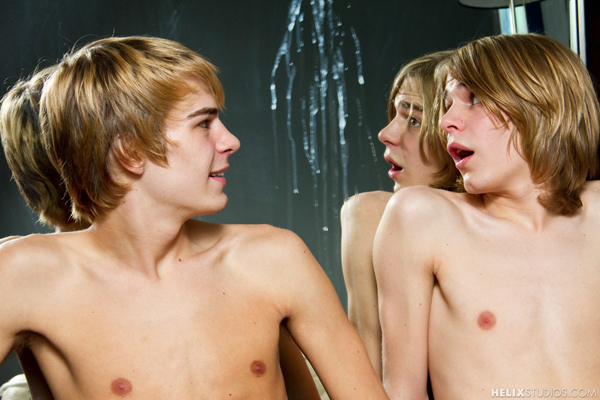 The Ross Twins are at it again and this time Kyle decides to join in on the brotherly jerk off. After some back and forth banter the two identical twin brothers get down to business. Kyle grabs Kris' favorite new adult toy, the FleshJack Ice, discovered in his first jerk off session filmed by Kyle.

Since Kris got to use his favorite new toy, Kyle whips out a double ended dildo and goes to town on his tight boy hole. Pretty soon both brothers are going at a hefty pace to see who will cum first. The winner of course gets to cum on the other's smooth and hairless twink body.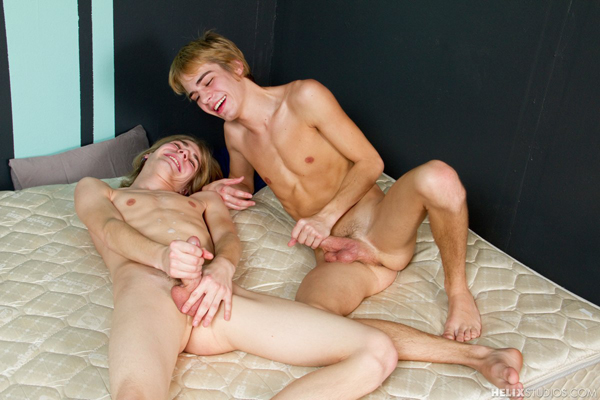 Naturally Kyle, being the master porn star that he is, wins the jerk off contest and arrives to orgasm first. His white creamy load is spurted all over Kris' ripped abs as the two giggle in a playful manner. These blond twins aren't done fooling around just yet, as Kris still needs to finish himself off.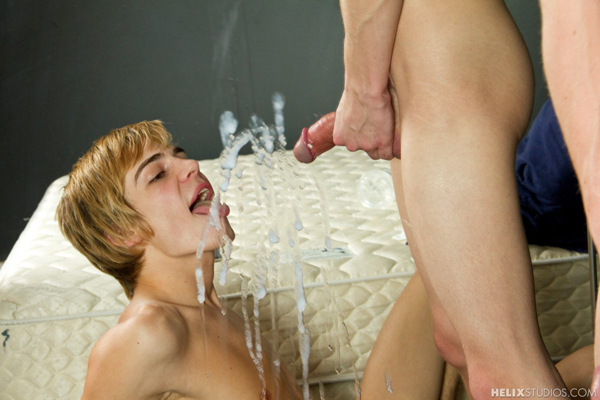 Kris breaks out his phone for some extra stimulation and pretty soon explodes all over his brother's reflection. The two comment on how ridiculously big their white loads are before fading to black where we are all left wondering… what's next?!
Fans can devour even more juicy tidbits about Kyle and Kris Ross by picking up this month's Cybersocket magazine. Kyle talks about how he got into the adult industry and where he'd like to see himself in the next five years. Members be sure to keep your eyes glued to that schedule as it seems these two blond twins want to take things even further.