Helix Studios is proud to introduce you to Bumfuck Nowhere, a classic all-American tale of a summer road trip.
When schools out and summer has arrived there's only one thing for it, Road Trip! Scotty Clarke, Matthew Keading and Nicholas Reed do just that and decide to jump in a car and take themselves off to Las Vegas. The boys are all excited to get down and dirty in Sin City but their plans soon go awry when their car breaks down.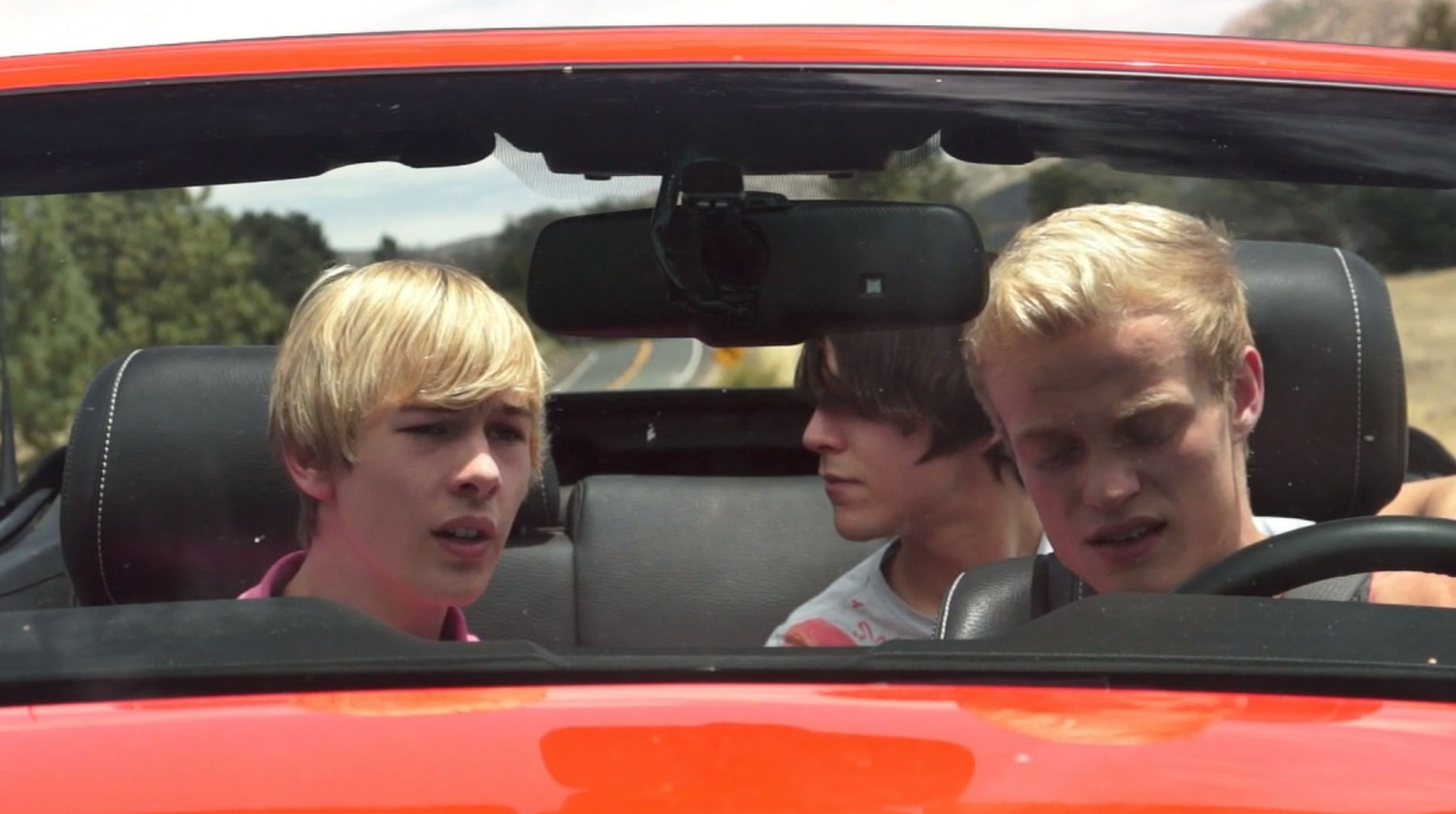 Stranded in Bumfuck Nowhere, the boys attempt to find themselves a hotel for the night but soon discover that there's no room at the inn. Fearing an uncomfortable night sleeping in their car, their spirits are soon lifted when a log cabin is available for the night. What's better than a night in a glitzy cabin with a Jacuzzi?
They head for camp and bump into two hot jocks Connor Maguire and Felix Warner. With the boys out of earshot, Connor and Felix discuss exactly what they'd like to do to the hapless campers. The grins on their faces say it all.

After arriving at their log cabin, it soon becomes clear that their dreams of a glamorous night in a modern log cabin are dashed as they discover their accommodations are very basic. So basic it doesn't even have a bathroom. Luckily it does have a fireplace and Nicholas sets about lighting it. Once again their plans go awry as the wood refuses to burn. Bored and frustrated, Scotty and Matthew head out to explore their surroundings.
Scotty makes a beeline for Connor and Felix but discovers Connor on his own because Felix has gone to gather wood. After a shy introduction, Connor invites Scotty into his tent. It's clear that Scotty didn't show up to be shown a tent and a smitten Connor quickly locks lips with the sultry twink.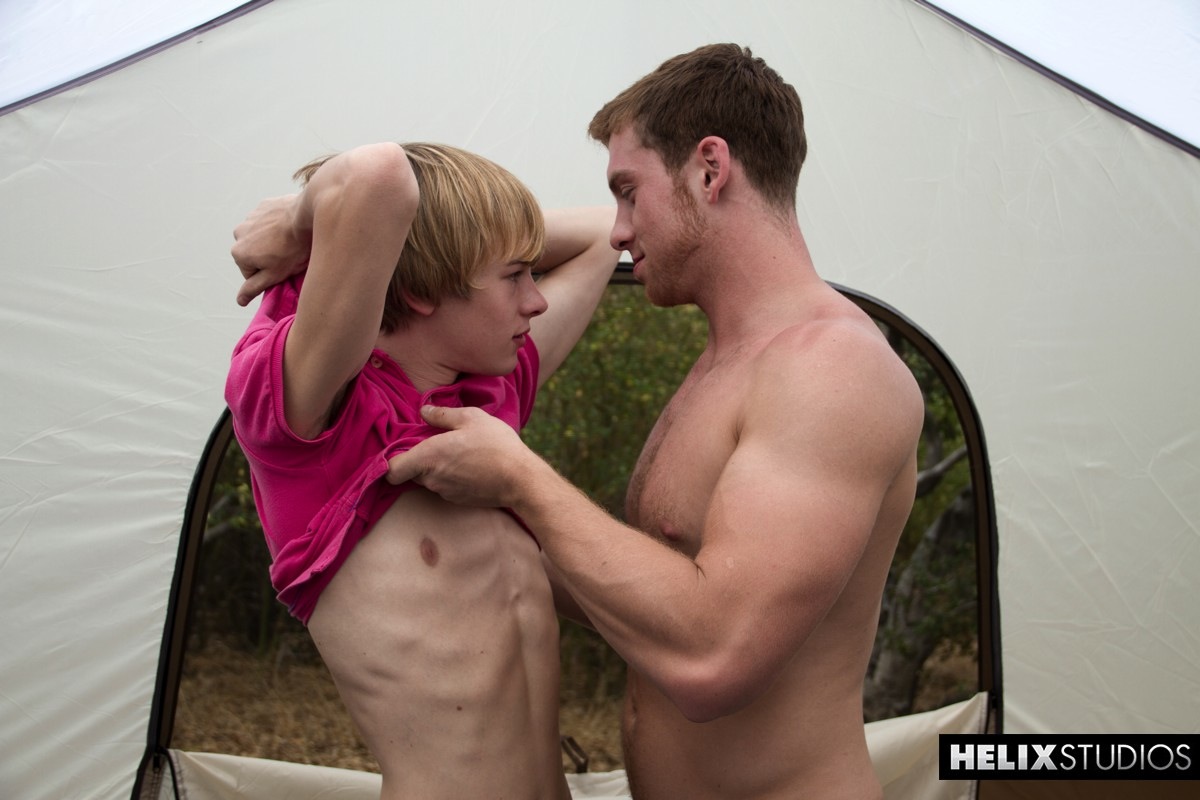 As Connor's huge hands engulf Scotty's body it's clear that they are having no trouble lighting each other's fire. Soon their passion reaches the boiling point, the two can't handle it anymore and they get down and dirty.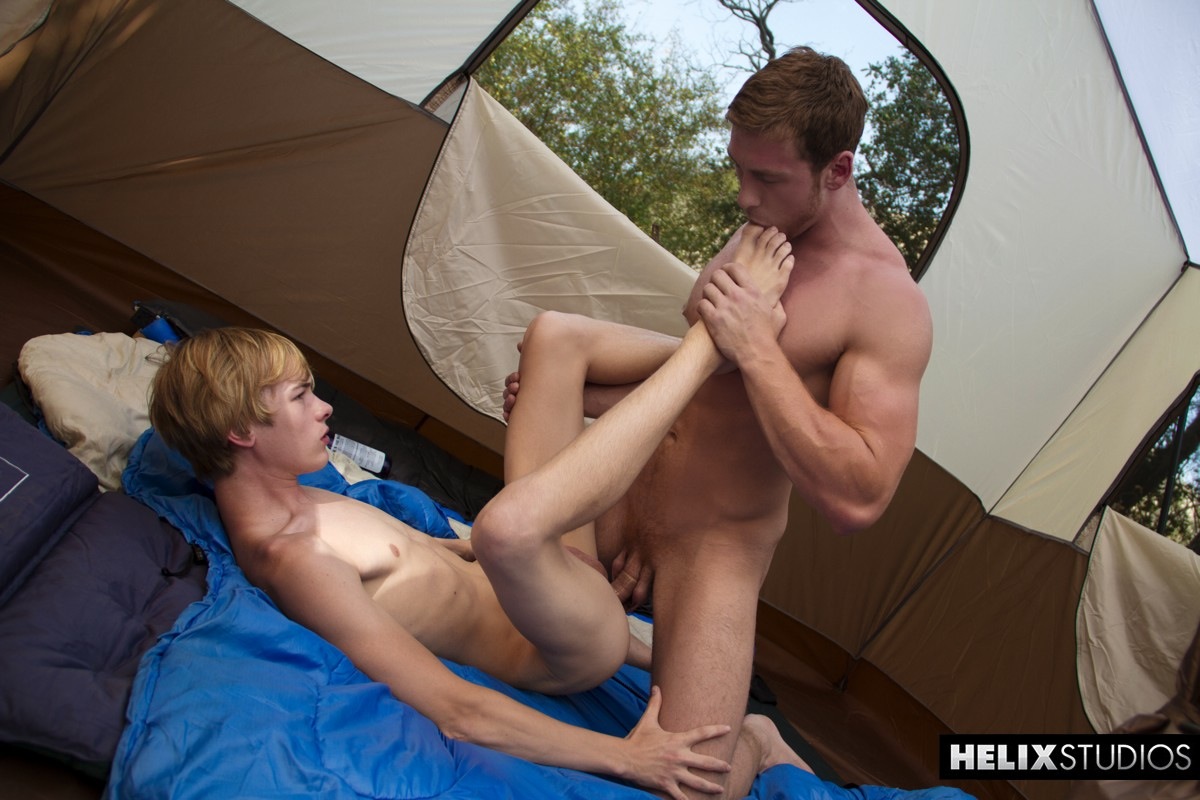 Meanwhile, Nicholas finally gives up on lighting the fire and heads outside to clear his head. But his luck turns when the hunky Felix comes to the rescue. Felix quickly agrees to help but as he heads inside does he have another motive?
To be continued…