We here at Helix Studios like to think of jock dick & twink ass as the peanut butter & jelly of porn. There are few more gratifying feelings in this world than uncovering a big, thick, powerful jock dick, hard and ready to administer a relentless pounding. Same goes for a smooth, supple, smooth (cannot be overstated), perfectly plump, hungry twink behind. Each are great in their own right but put together, like pb&j, become a classic combination.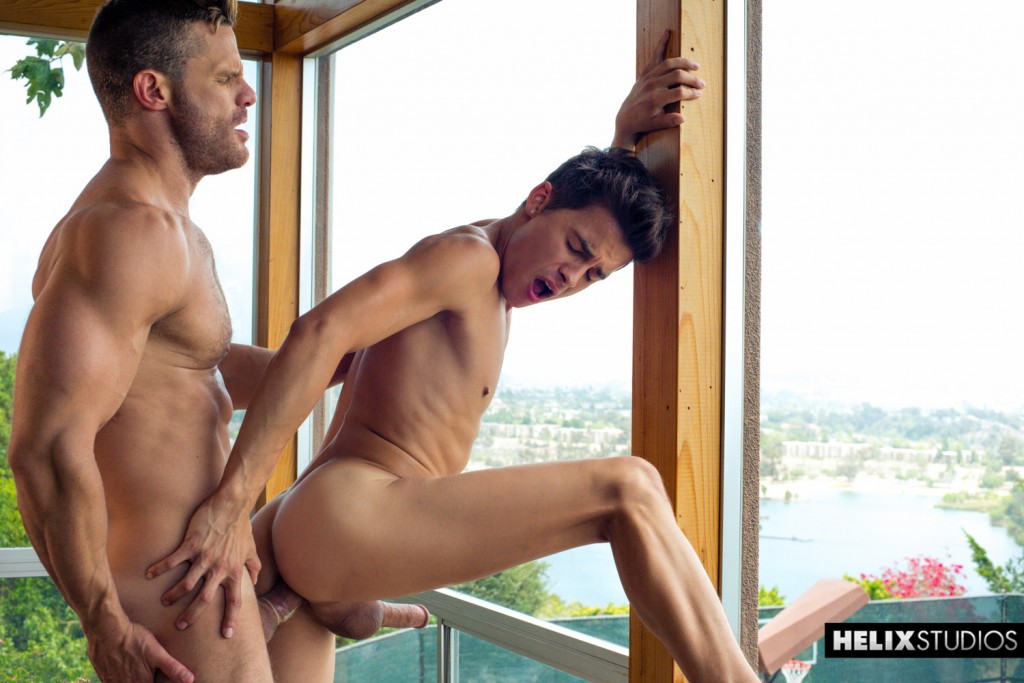 We know we're not alone on this one. So many of you out there have been demanding more man-on-twink action. More ripped, athletic bodies and impossibly giant cocks plugging away at tight twink holes, overwhelming them with pleasure until they explode hot cum all over everything within a ten foot radius. And because we're total givers, we set out to deliver our fans something very special: an inter-studio collaboration project. Our twinks + their jocks = the best of both worlds.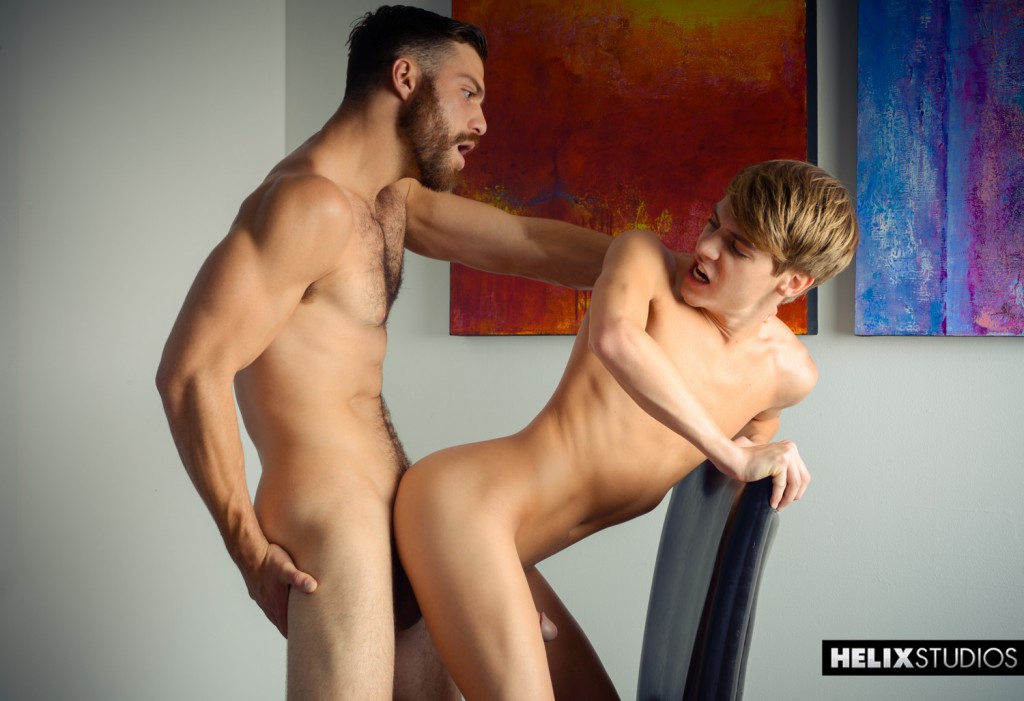 As you can imagine, we're pretty much up to our asses in hot twinks here at Helix Studios. We've got things covered on that front. We just needed to find the perfect jock hunks to give them a hard, proper pounding worthy of our fans' desires. For this, we went straight to the source: legendary Producer, Dominic Ford.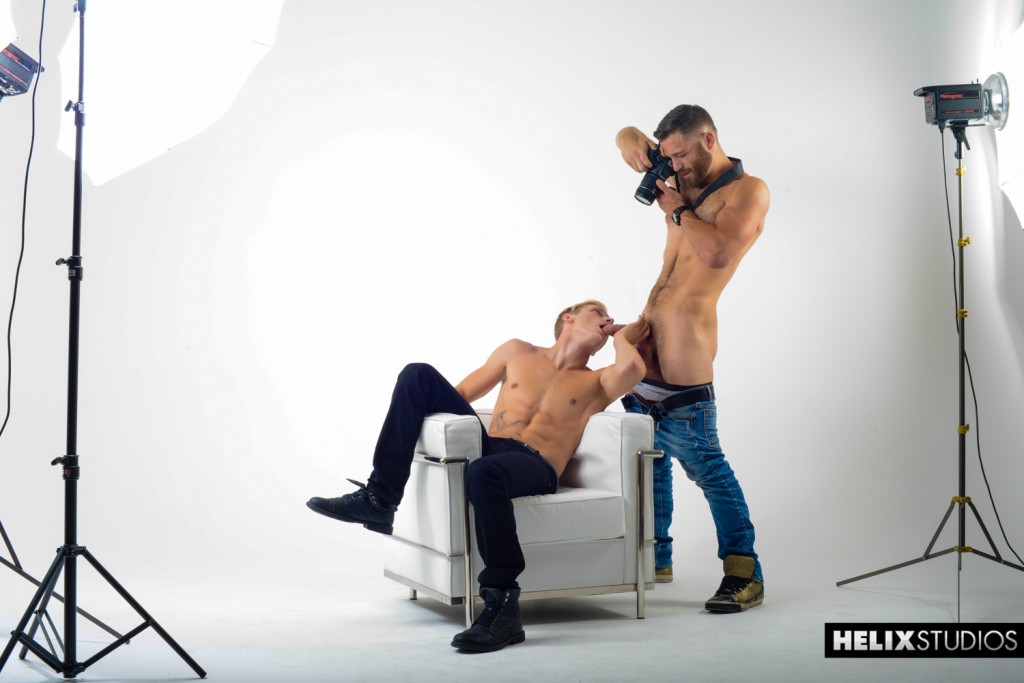 Dominic was completely on board—as excited as we were to see our power bottom twinks take a banging by his jocks. He came through big-time, arriving at Helix Studios with hung superhunks Tommy Defendi and Landon Conrad at his side. Of course, like any gracious host, we extended our best welcome in the form of Andy Taylor, Kyle Ross, Max Carter, Jessie Montgomery, Liam Riley and Kody Knight. From there, Mr. Ford assumed the director's chair, clothes came off and the cameras rolled.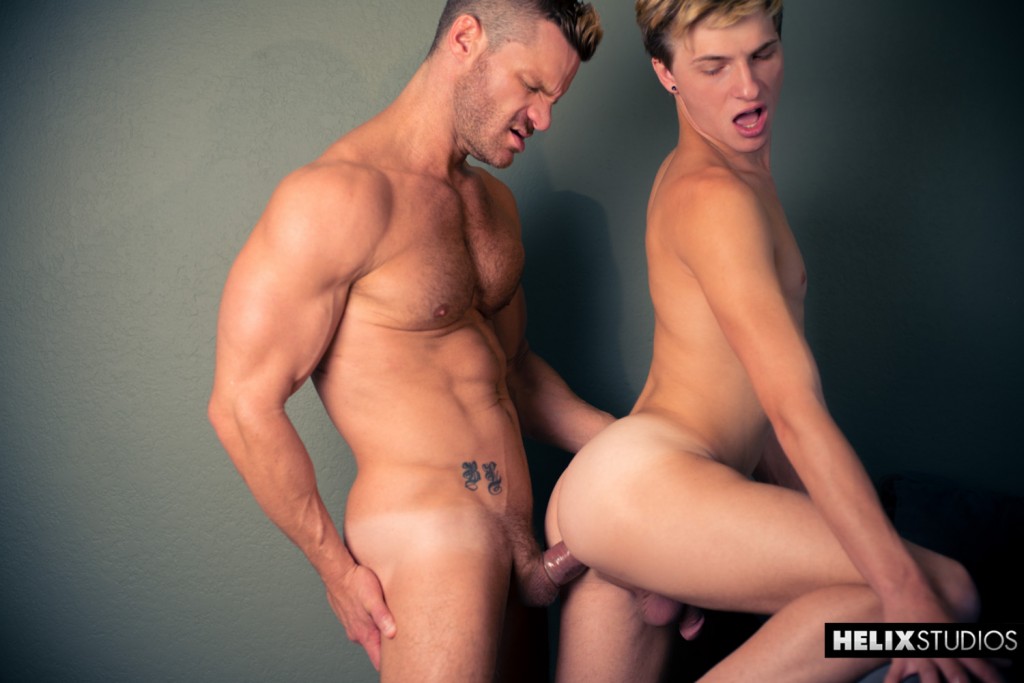 The resulting feature is Man On Twink, a series of dynamic jock/twink fantasy sequences to be released over the coming weeks. Each scene is based on our models' deepest sexual desires—from fucking a former friend to seducing a sexy stranger. Watch the trailer and get as excited as we are to present the Dominic Ford jock invasion of Helix Studios!