"From forth the fatal loins of these two foes,
A pair of star-cross'd lovers…"
Helix Academy has become emblematic of the trials and tribulations of young lovers. Year one at the Academy revealed the dark and subversive secrets that lurk under even the most idyllic surroundings and there's more drama to come as the boys are unwittingly drawn into the fate of the school.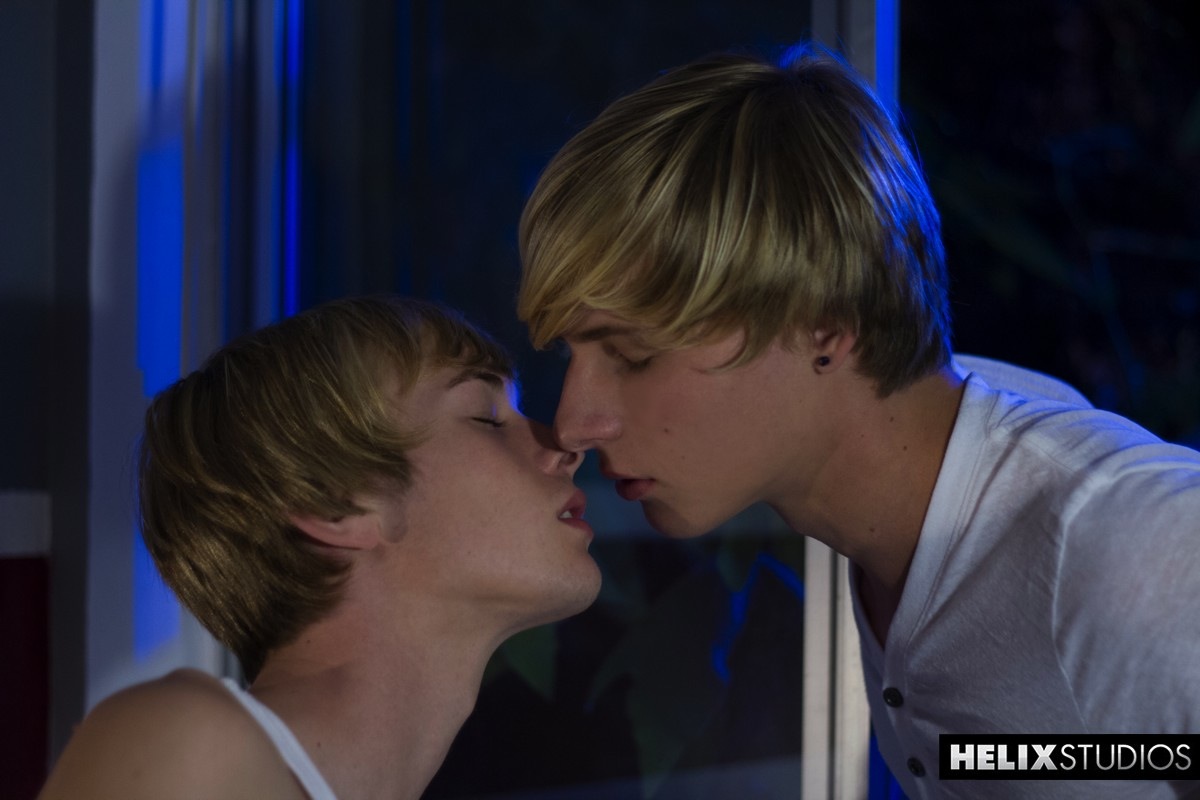 "If I profane with my unworthiest hand
This holy shrine, the gentle sin is this:
My lips, two blushing pilgrims, ready stand
To smooth that rough touch with a tender kiss…"
Retreating from his problems at home Jessie Montgomery sneaks back to his dorm room searching for his banished lover. Instead of Evan Parker, the romantic teen finds Scotty Clarke and quickly climbs through the open window where the two new star-crossed lovers share an intimate kiss. The sweet blond boys wax lyrical until Scotty can't help himself anymore and wraps his lips around his classmate's smooth cock.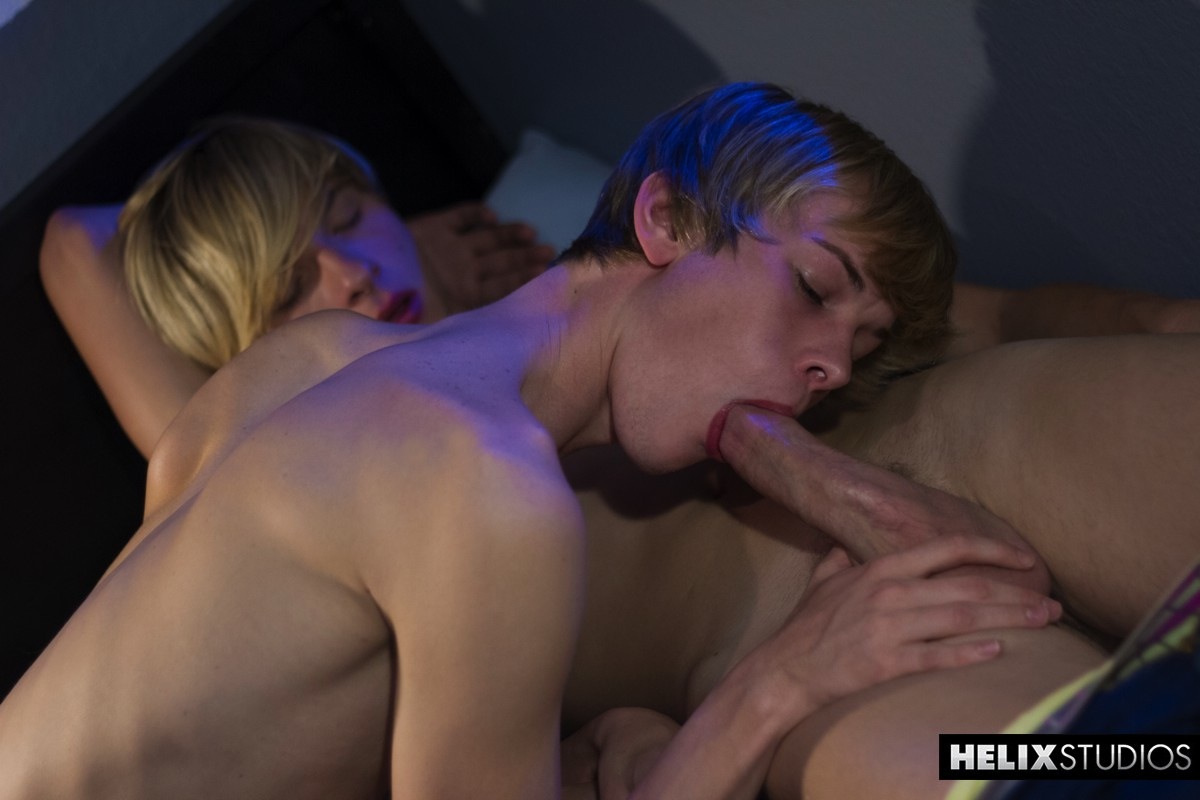 "Good pilgrim, you do wrong your hand too much,
Which mannerly devotion shows in this;
For saints have hands that pilgrims' hands do touch,
And palm to palm is holy palmers' kiss."
Vowing their love to each other Scotty crawls on top of Jessie consummating their destiny as the two lovers stare longingly into each others eyes.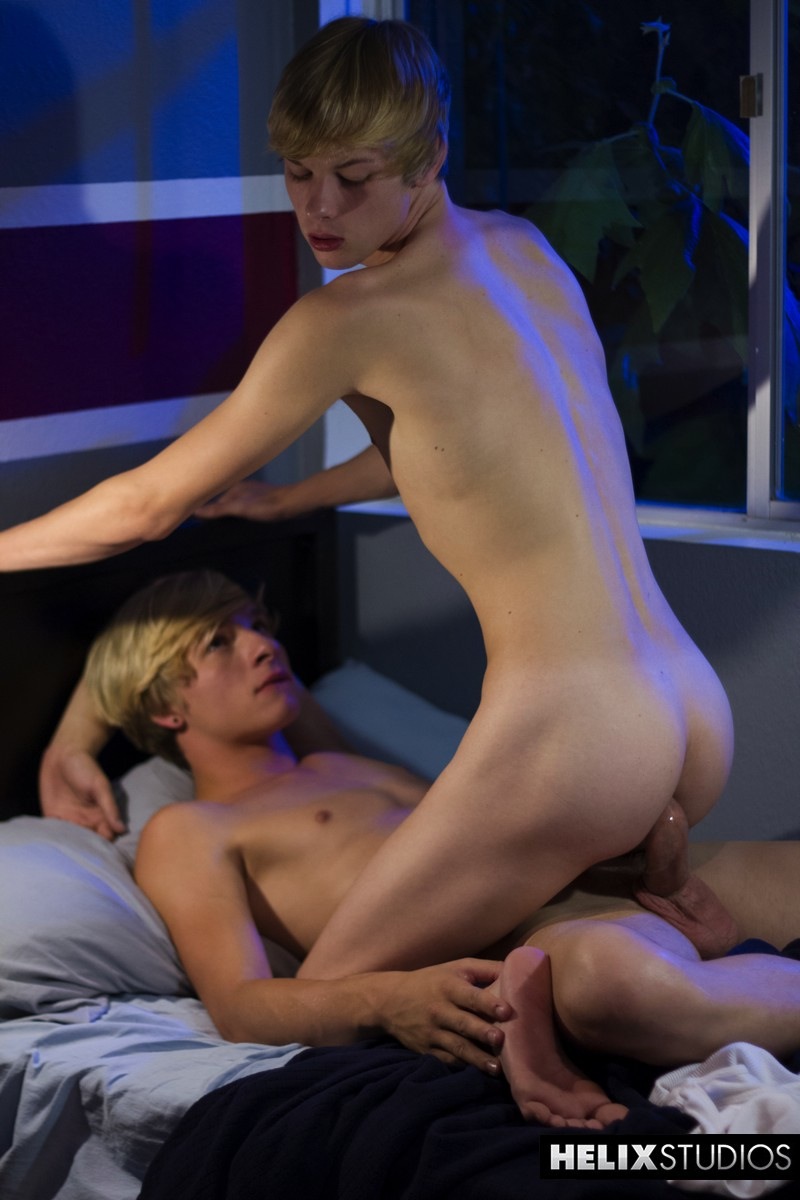 Helix Member Bonus: Go behind the scenes with Jessie as he models his Helix Academy uniform during a recent Photo Shoot. Watch as the smooth blond hottie strips down piece by piece like a good schoolboy until he's in his birthday suit. Jessie gets a little help from Jamie Sanders to get his cock big and hard for the camera.