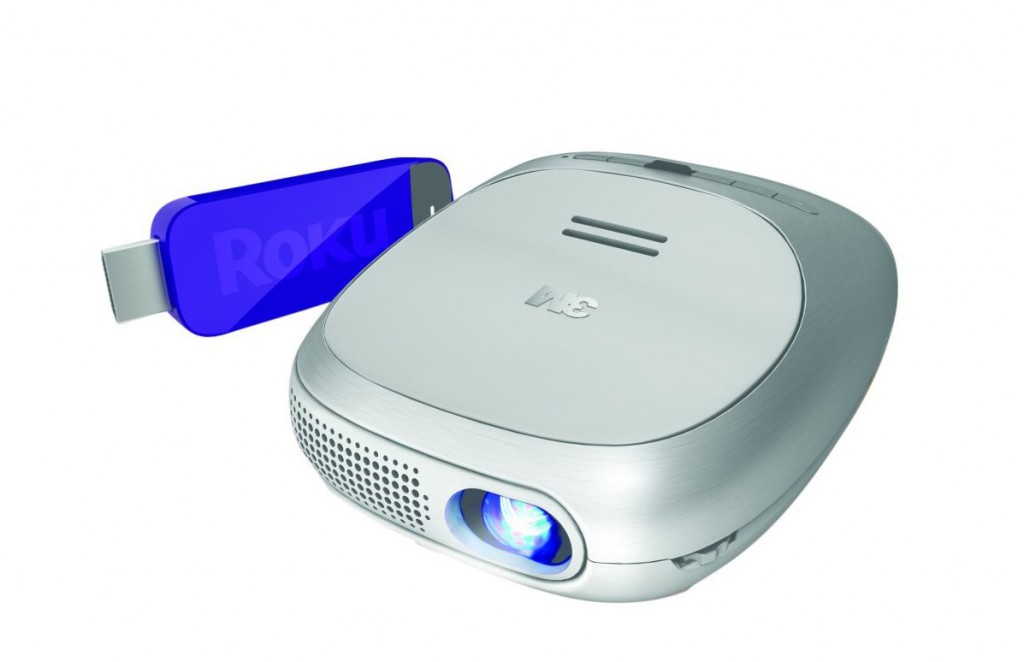 When Helix Studios launched their private gay channel on the Roku streaming player I was pretty excited. I mean, who doesn't like watching gay porn on their flat screen, laying on a comfy couch with a cute guy making some sweet sweet love!?
After streaming a few gay porn videos and months later, 3M and Roku announced they were working together on a mini porn projector that could travel anywhere! All I can say is, Yes to you ROKU and 3M! I know exactly what is on my XXXMAS list. Anything that can let me watch some naughty films with a "bright, crisp picture up to 120-Inch wide and a maximum resolution of 800×480" for under $300 has my gadget cock rock hard. This little guy can pack a punch with up to 2.5 hours of battery life (on eco mode) per charge, or runs continuously on AC power.
I sure hope I was a good boy this year, because I want to project my Helix Studios gay porn LIFESIZE and on the go!