The Helix Mansion is every boy's dream
Nestled somewhere in the Las Vegas Valley, behind closed gates, lies a paradise for the porn-positive. Such is the life of those that work for Helix Studios. I had an exclusive peek behind the gilded gates for a look at what makes this company stand out.
The Home of studio owner Keith Miller sits on a sprawling estate, where business operations have taken place during their transition into Vegas. Just a short drive away, producers Alex and Casey Roman live in the 'Helix Mansion,' a large home chosen specifically for its aesthetically pleasing layout.
That mansion itself–and the studio's move from chilly, humid San Diego–has become the stuff of lore among fans. Rest assured, the mansion is a fully inhabitable space. Albeit with one difference: Each room in the home has been decked out by the company's production designer. The beauty of the home hits you as soon as you enter. A grand staircase welcomes guests. And the first thing one notices upon entering–with a mind bent toward all things horny–is that the staircase's banister is perfectly fit for banging.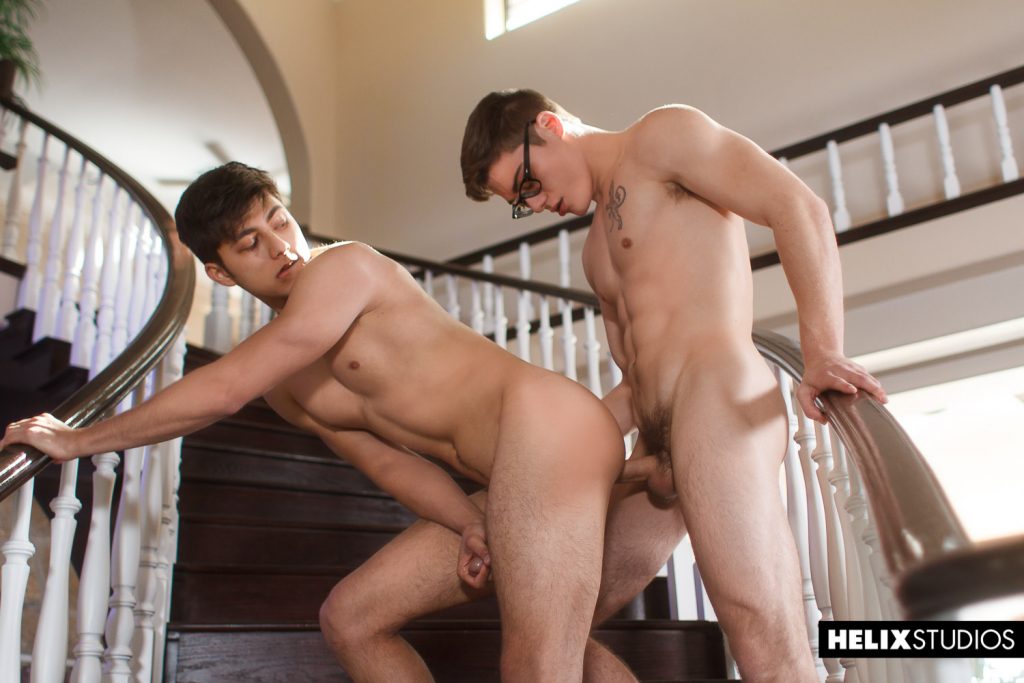 In the 'Sports Room,' trophies and sports equipment adorn the shelving units, eagerly awaiting the filming of a jock-cocked scene. Big balls sit in baskets, a metaphor for the slapping sacks that hit Helix asses harder than a bat hits a baseball. The bed itself is big and comfy, ready to welcome the next pair of models who slip under its sheets.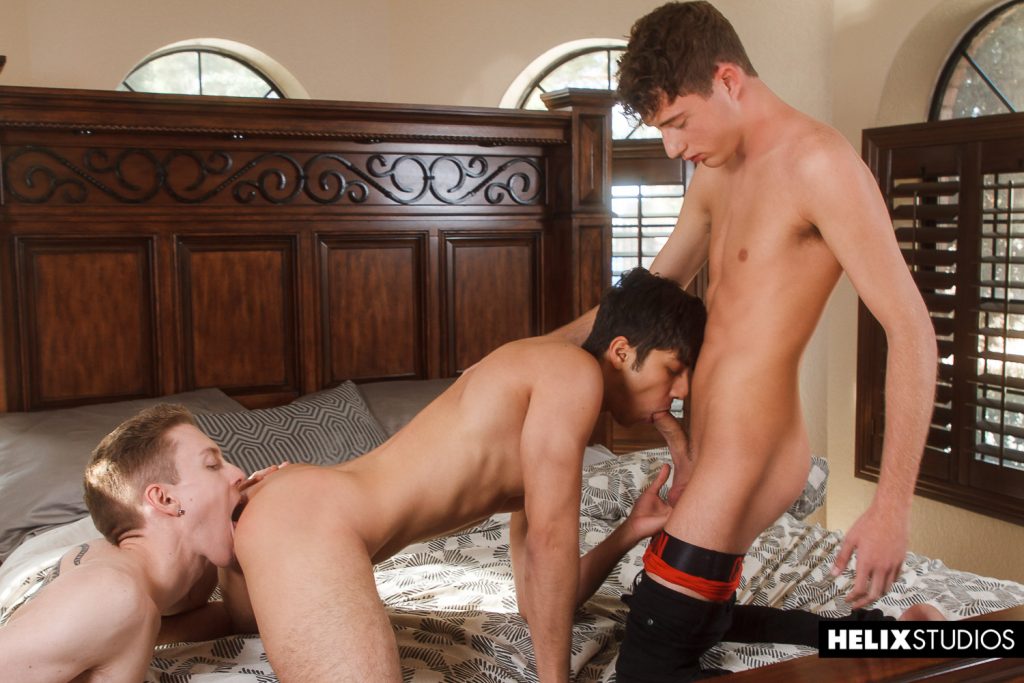 There's also a game room, that I have personally seen turn into a playroom of another sort. Let's just say the pool cues and billiard balls manage to transform into yet another phallic metaphor for the manly debauchery happening here.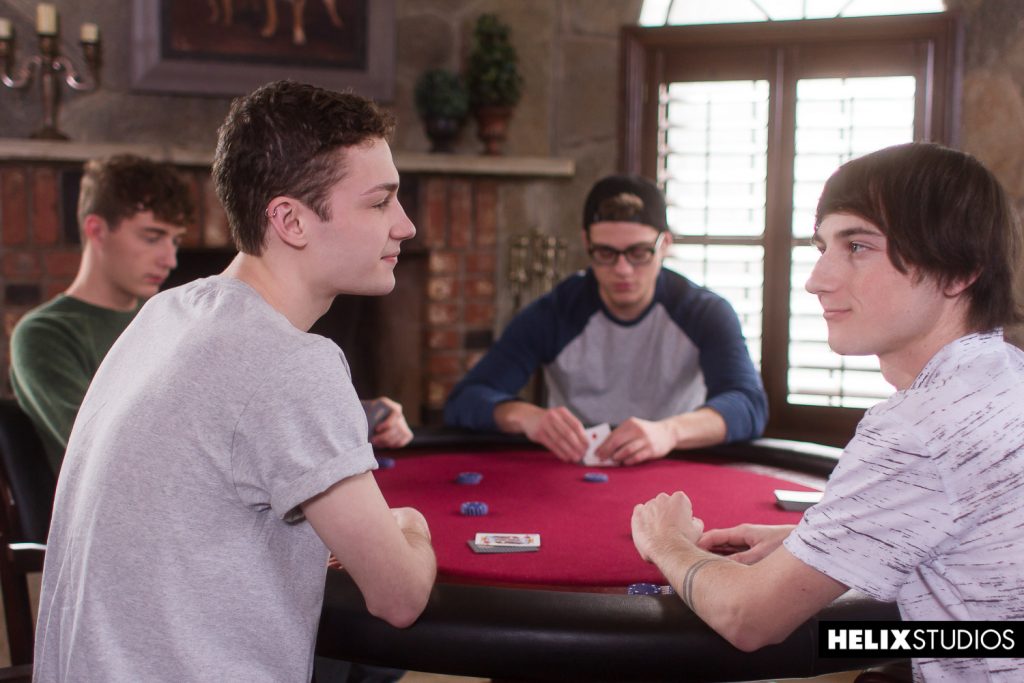 Of course, no twink-run mansion is complete without everybody's fantasy pool. The waterfalls run deep, splashing in the dry Las Vegas heat. You can see the kind of breezy, cool, cock licking fun that pool inspires here, as a troupe of six Helix hunks go for a dip then go for their tips. 😉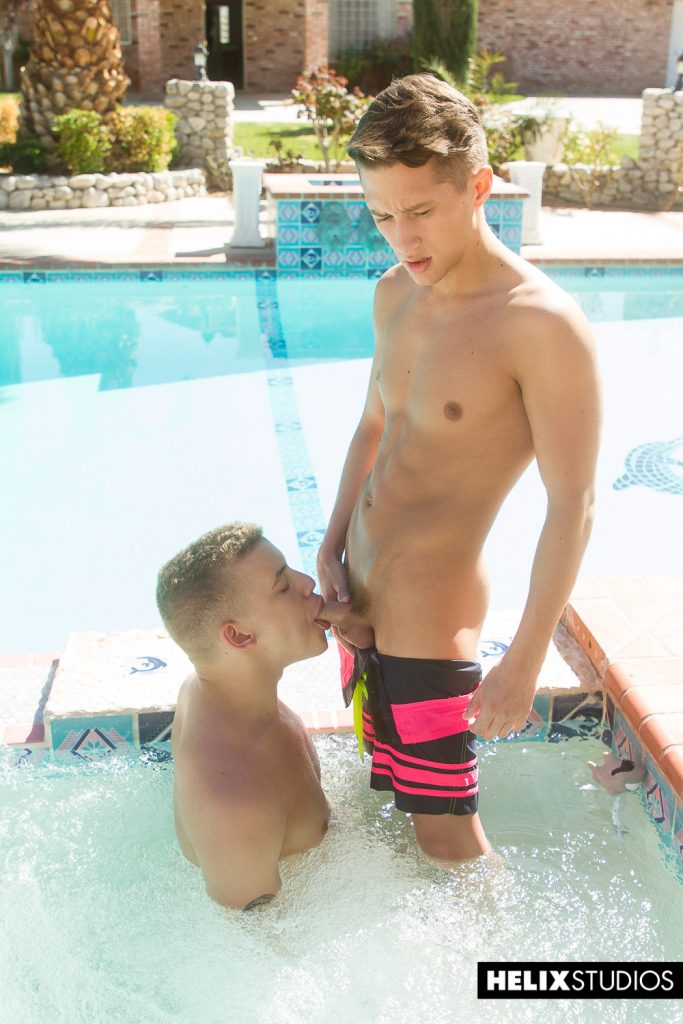 The Master Bedroom serves to make masters and servants out of Helix's troupe of twinks, as is evident by Cameron Park's hot kink-laden scene with Joey Mills.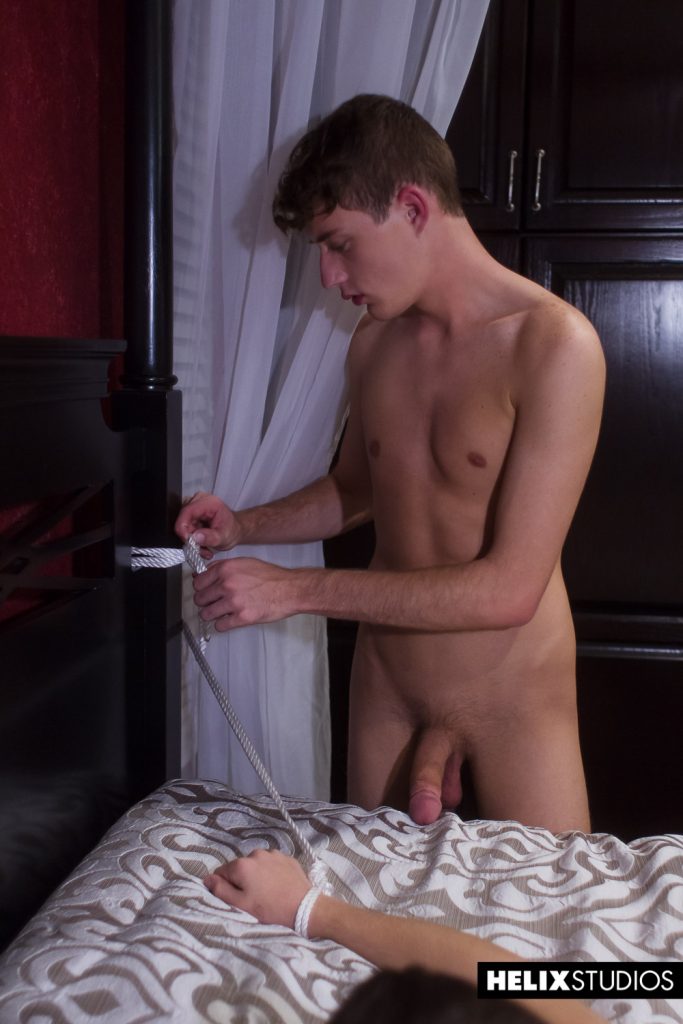 The operation itself is one that sees talent come and go. Models rarely stay in town for more than a few days. But the moment they land in Vegas, they are amongst family. The models balance living life with their besties and dedicating themselves to giving the best performance they can. There is time for fun and games amongst these tight twinks and jocks, but these young men's work ethic is unparalleled. Somehow, it feels as though the Helix house itself brings out the best of both of these qualities within them.
The Helix mansion is a haven in the middle of the desert. A refreshing blast of life in the middle of a desolate land that can crook you out of all your life's savings. Behind the gates at Helix, models who have felt like misfits or who have had trouble accepting themselves find a place where they belong.