As I was recording this podcast with Travis Stevens, the discussion was going in so many unexpected directions that I thought we'd have to split it into two different shows…but then we decided, let's just give you all of Travis. All 6'3" of Travis Stevens.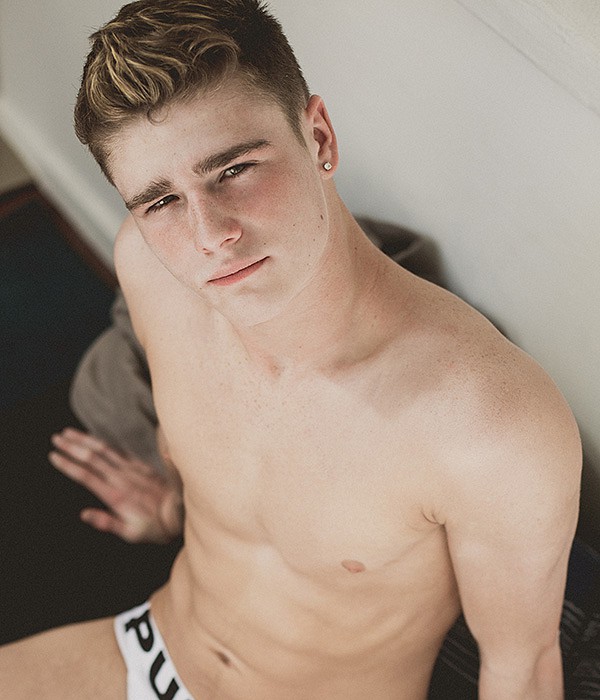 Travis talks about his adult film career with Helix Studios, the way he battled depression, his time in the sky and the story of his tattoos, including these two below that may not have been seen.

This is our longest podcast yet, but it's worth every second! I know you'll have much fun as I did exploring the mind of Travis Stevens. Devour all of Travis and you'll find out not only why you should call your mother, but the significance of the classic Helix scene Procrasturbation with Evan Parker and Tyler Hill
In episode three of Helix Studios Today Josh Brady named the award winning double penetration scene "Double Or Nothing" as his most memorable. In this episode his scene partner Travis agrees, take a look and you'll find out why.
Follow Travis on Twitter: @travisstevenz
Travis Stevens is also Mr. June in the 2022 Helix Calendar that is now available.
---
What more would you like to know about the real life behind the scenes story of Helix and what would you like me to ask the Helix models? Almost nothing is off limits! With Helix Studios Today you get more of the models you want on your own time, anywhere you want them, in their own words.
Your comments and suggestions always more than welcome, as are your questions. I'm also available on Twitter: @Clyatt
If you're new to Helix, you'll find stunning gay adult erotic entertainment, but also a lot more as the Helix stars explore young gay life and love. Have you seen their Amazon Prime Channel? It's a great way to get a Safe For Work taste of Travis and many of the other men of Helix. Season Two of the anthology series 'Helix Studios Presents' is now available.