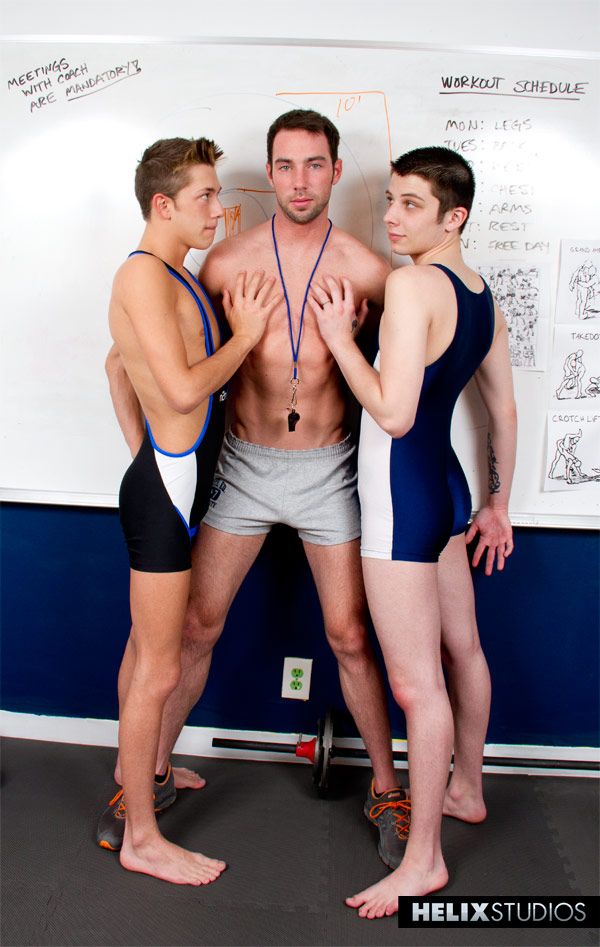 Coach Hayden Clark has just one motto for his twink wrestlers, "Go Big or Go Home." Both Luke Allen and Blake Carnage are amateurs when it comes to wrestling the massive cocks of Hayden Clark and Michael Lee. Now that both have experienced the beer can thickness of Coach Clark's "enforcer" we want to know what you fans think. Who took the jock cock of Coack Clark better?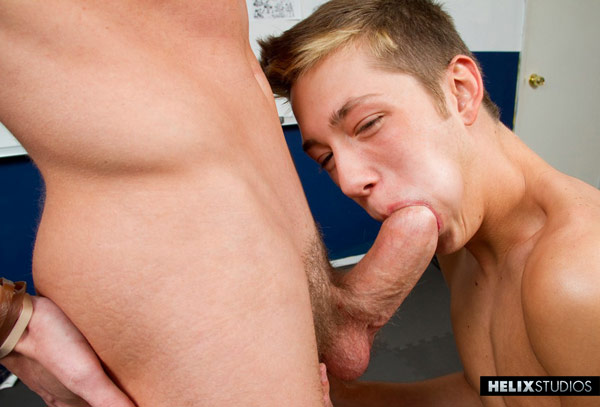 After Luke Allen goes in for the "accidental" kiss on the lips during wrestling practice the scenario quickly steams up. Clothes are pulled off and shorts are lowered for the big reveal. Luke Allen's small twink frame is pushed into the crotch of Hayden where the sucking begins. Luke's tiny mouth can barely get around the thickness of Coach Clark's jock cock, but once he forces himself to take it, he really goes to town. Coach Clark picks up on Luke's advancing technique and challenges the twink to one of the hardest moves to date, an up-side-down 69 cock sucking. Fans will have to see for themselves to see if Luke successfully completes this move with a clean finish.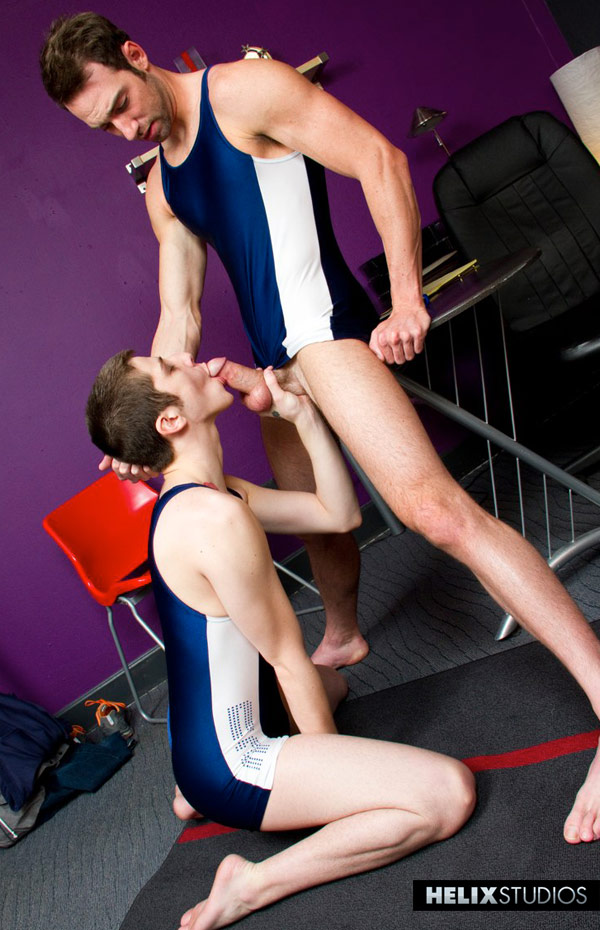 Blake Carnage has a completely different technique when it comes time to suck on Coach's huge jock cock. It's all about the foreplay with Blake Carnage as he takes his time to tease Coach Clark by stroking and rubbing his meat with their singlets still on. This creates a nice meaty outline through the fabric and gives Blake a nice starting point to start sucking on Clark's raging hard cock. Once coach's cock is finally out in the open Blake moves in to the head of his shaft with no problems. The rest of the blow job given by hotshot Carnage involves a lot of groping and hand action that just might gain him some points on who took the beer can cock of Coach Clark better.
Members of Helix Studios can decide for themselves who takes Coach Clark better by watching both scenes which are slated to be released on the DVD "Go Big or Go Home" available for purchase in late April.