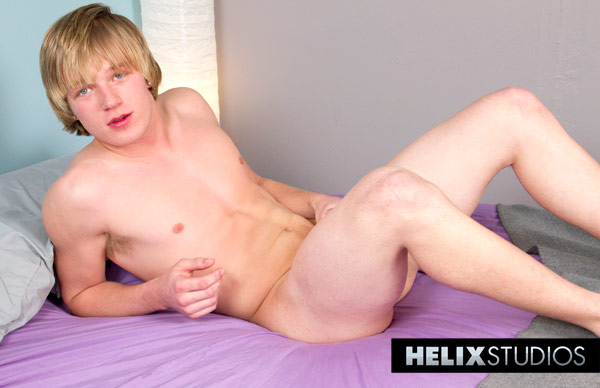 There is something about those corn fed mid-western blond boys. When Shawn Robins landed at Helix Studios we were excited to see this twunk enjoys sex as much as we enjoy capturing it on camera. Raised on a farm, this blond haired, blue eyed hottie stands 5'10 tall and has the sweetest personality that drove all the Helix boys wild. In Shawn's free time he loves hitting up the slopes for snowboarding with friends.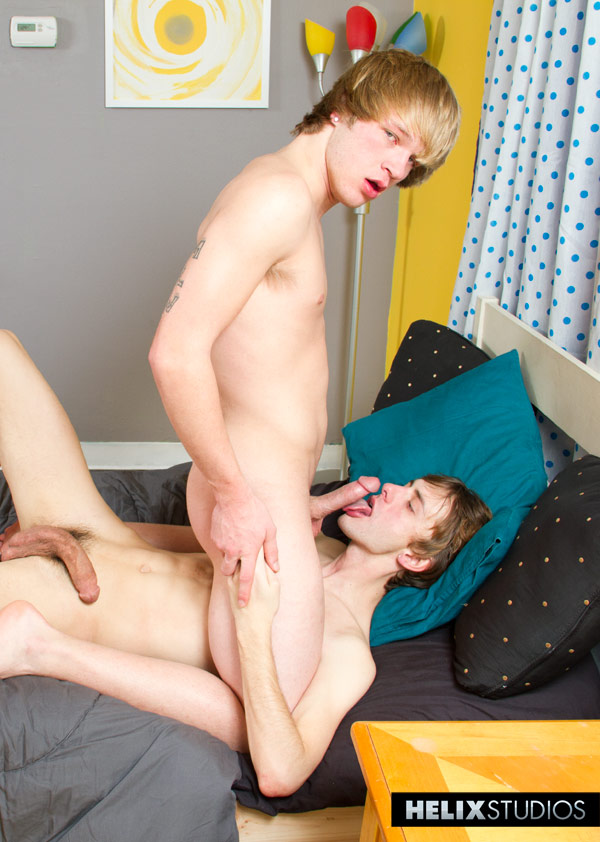 In Shawn's first scene with his costar Zack O'Connor fans will find the two meeting up in the back alleys of San Diego and move indoors for some raw carnal sex. Members of Helix Studios will get to see this scene debut this Thursday.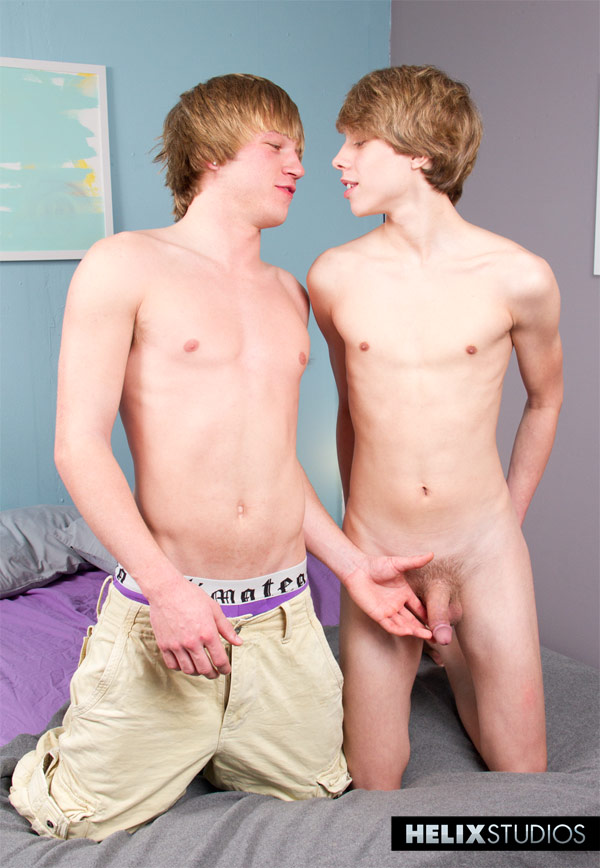 If you aren't excited enough about Shawn Robin's debut scene, we have him paired up with another blond bombshell, Jade Parker, slated to stream on your screen in the first half of February. These two have an underwear fetish that needed exploring. After just 10 minutes of a photo shoot, these two horny teenaged sex monsters, they were hot and heavy for each other and before long were pounding away to a creamy ending.
With already three scenes in editing featuring Zack, Jade and Nick, who else would you want to see Shawn Robins paired up with?