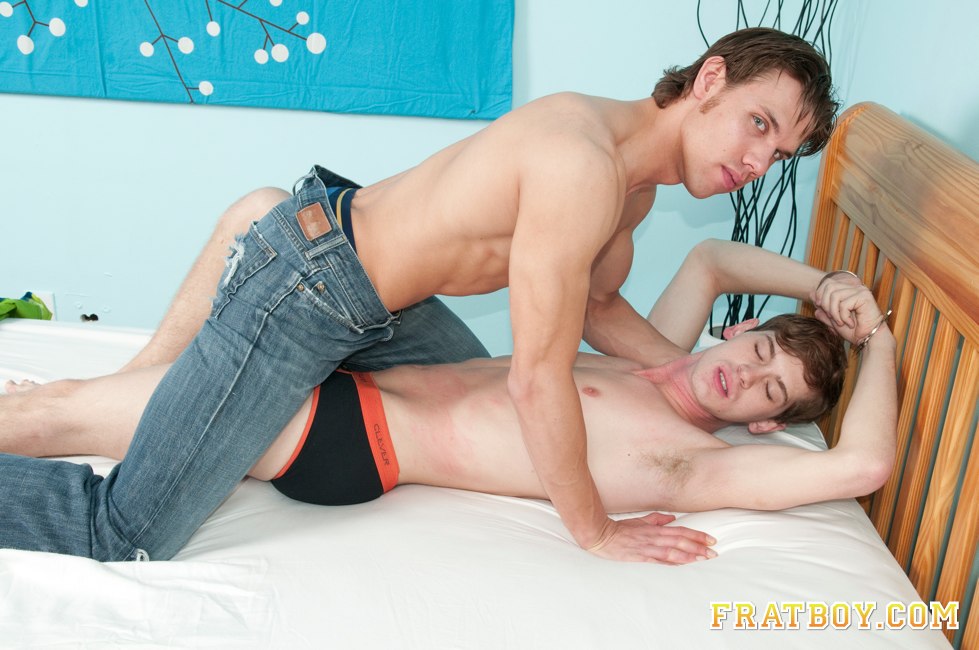 I was browsing through our MASSIVE collection of videos and came across this vid of Paul Pratt and Jayden Ellis.
If you've ever seen Paul Pratt fuck a guy you'd know that he holds nothing back. So if it came time for me and Paul to be locked in a room together, you better believe I'd never let him handcuff me to a bed, unless of course I had a grip of vodka beforehand to "loosen up."
What do you think fans? Would you ever be locked up without a key and let Paul Pratt have his way with you… and your rear for some seductive gay bondage?