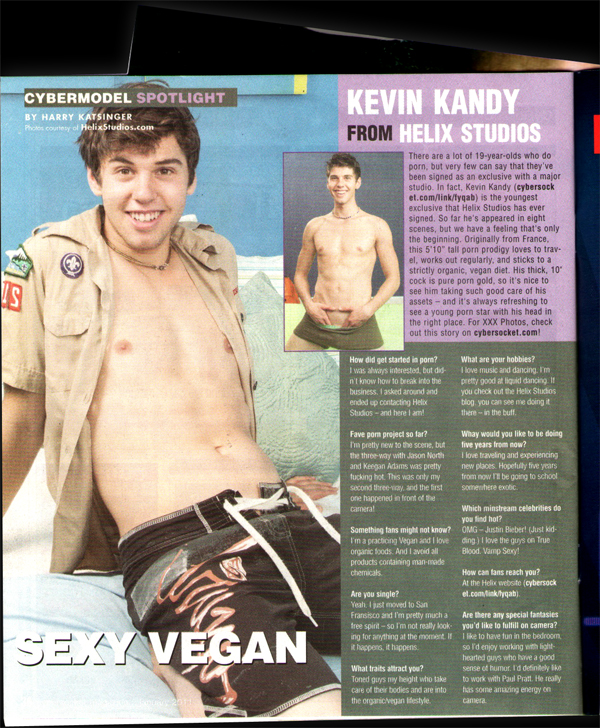 If you're passing by your local gay rag stands don't forget to pick up the nationally published Cybersocket magazine. January's issue of Cybersocket features none other than Helix Studios' Exclusive Kevin Kandy. Here is a snippet of the spotlight:
There are a lot of 19-year-olds who do porn, but very few can say that they've been signed as an exclusive with a major studio. In fact, Kevin Kandy is the youngest exclusive that Helix Studios has ever signed. So far he's appeared in eight scenes, but we have a feeling that's only the beginning. Originally from France, this 5'10" tall porn prodigy loves to travel, works out regularly, and sticks to a strictly organic, vegan diet. His thick, 10″ cock is pure porn gold, so it's nice to see him taking such good care of his assets – and it's always refreshing to see a young porn star with his head in the right place. For XXX Photos, check out this story on cybersocket.com!
Pick up Cybersocket this month to see more photos and read Kandy's interview to find out what makes this 'sexy vegan' tic.